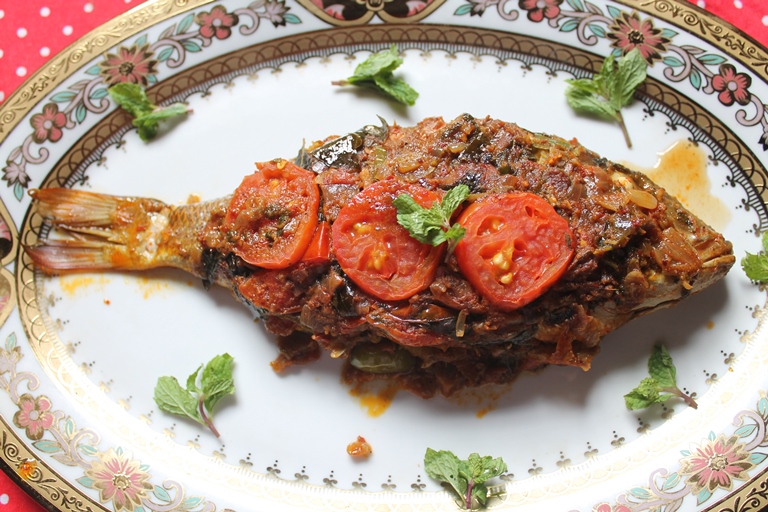 This is the recipe which i was talking in my continental baked fish recipe. Hubby loved this one more than that, but my favourite was the lemon baked fish.
Similar Recipes,
Continental baked whole fish
Meen Pollichathu
Mackerel Fry
Fish Masala Fry
Sardine Fry
Keralan Fish Fry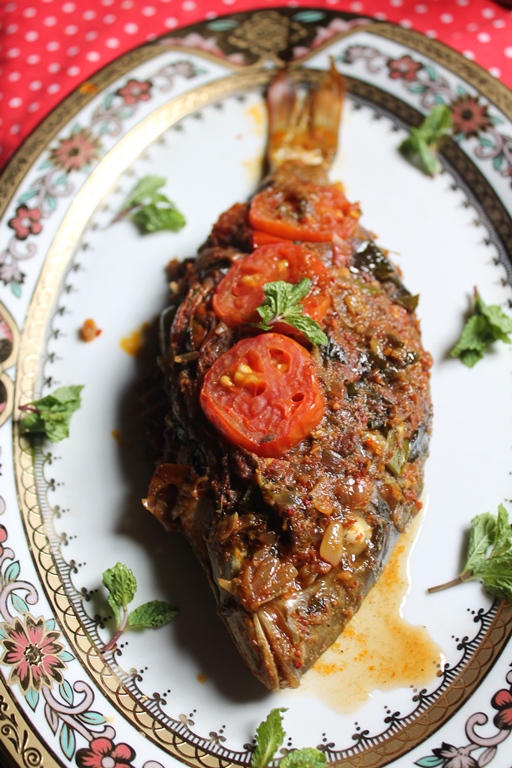 This one is a masalafied version of fish. It has all the indian flavours and spices which makes is so yum..The masala just penetrates deep into the fish and makes it more tasty..Loved each bite of it..Hope you will try this out and let me know how it turns out for you..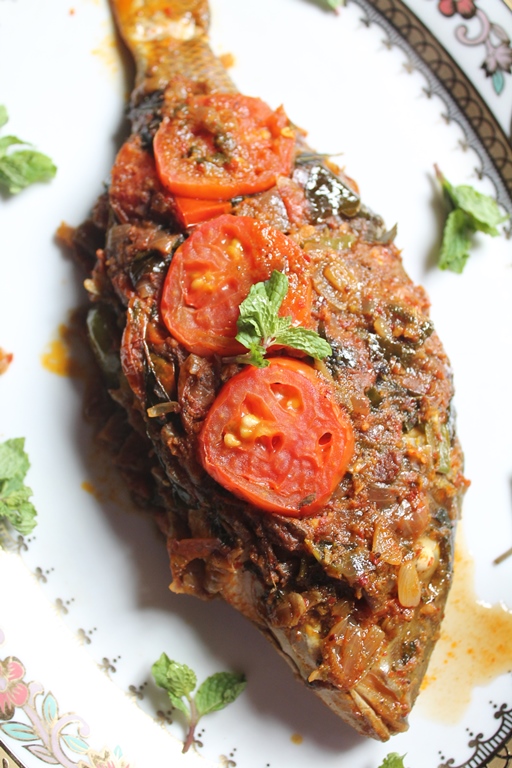 Preparation Time : 10 mins
Cooking Time : 15 mins
Baking Time : 35 mins
Serves : 3
Ingredients:

Whole Snapper Fish / Vela Meen- 1 cleaned and deboned
Tomato Slices few for topping
Turmeric Powder / Manjal Podi – 1 tsp
Salt – 1/2 tsp
For Masala:
Oil – 2 tblspn
Onion – 1 medium size chopped finely
Tomato – 2 chopped finely
Green Chillies – 1 chopped finely
Curry leaves a sprig
Chilli Powder – 1 tsp
Black Pepper Powder – 1/2 tsp
Cumin Powder / Jeeraka Podi – 1 tsp
Coriander Powder / Malli Podi – 1 tblspn
Coriander leaves – 2 tblspn finely chopped
Mint Leaves – 2 tblspn finely chopped
Method:
Preheat oven to 220 Degree C.
Mix lemon juice and turmeric to a paste. Spread this all over and inside the fish and set aside.
Heat oil in a pan.Add in curry leaves, onions and cook till golden.

Add in ginger garlic paste, chillies and cook for a min,
Add in all the spice powders and mix well.
Add in tomatoes, salt and cook till the tomatoes turns mushy.
Add in coriander leaves and mint leaves. Mix well. Masala done..
Now line a foil, spoon some masala in the bottom. Lay the fish in, spoon some masala into the fish and over the fish. Lay tomato slices over this. Cover and bake this for 30 to 35 mins.
Remove it and serve hot.
Pictorial: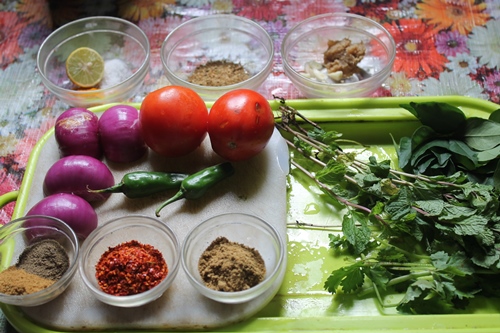 Take all your ingredients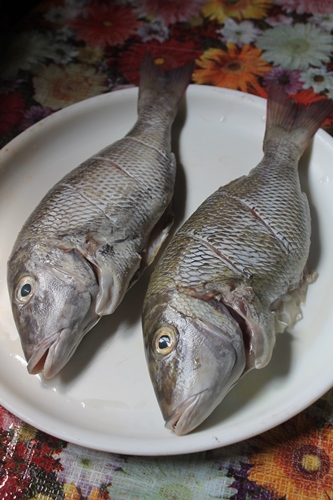 Clean, De Bone & Slash your fish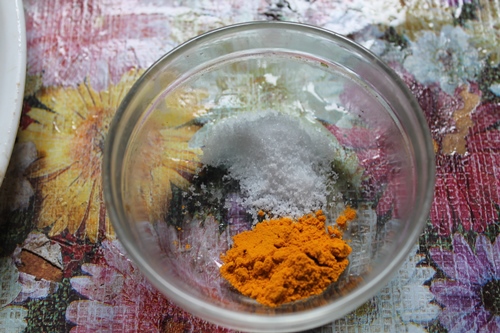 take salt and turmeric in a bowl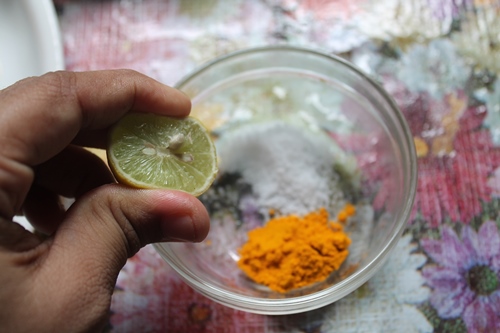 squeeze some lemon juice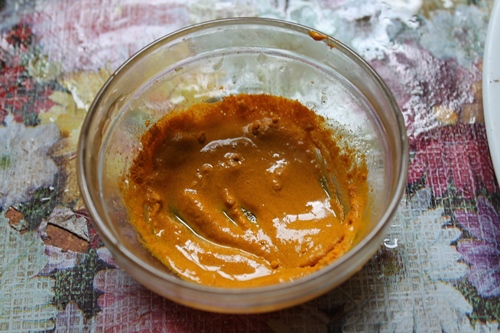 mix well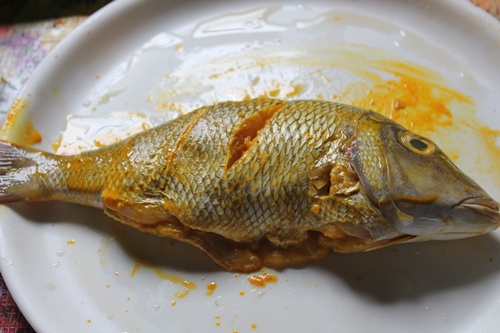 Apply this all over the fish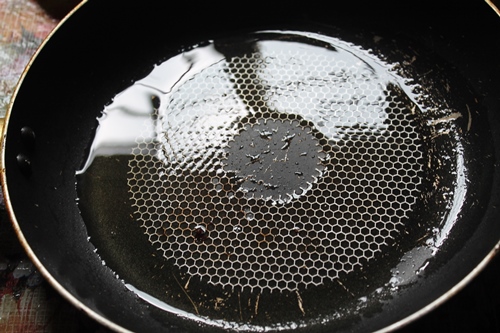 Heat oil in a pan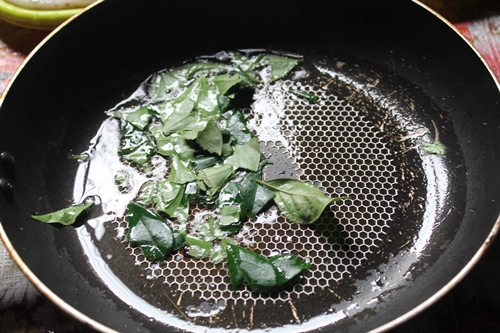 add in curry leaves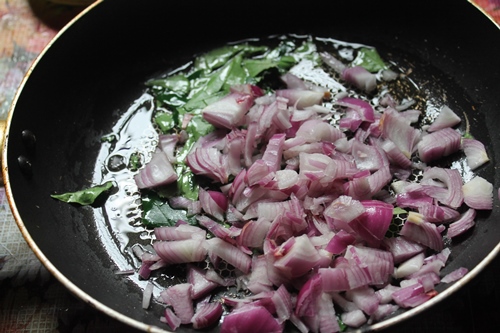 and some onions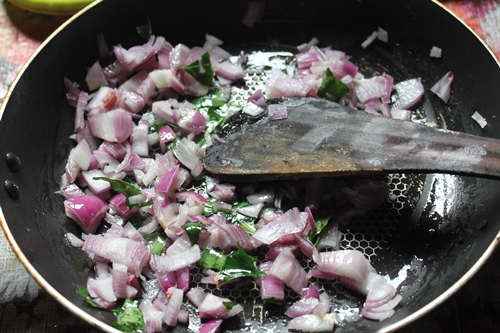 saute them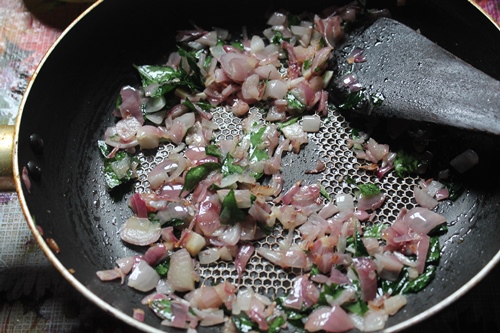 cook till it turns light golden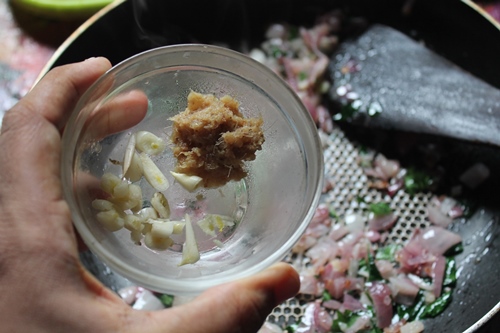 add in ginger and garlic paste..
I add some chopped garlic and grated ginger..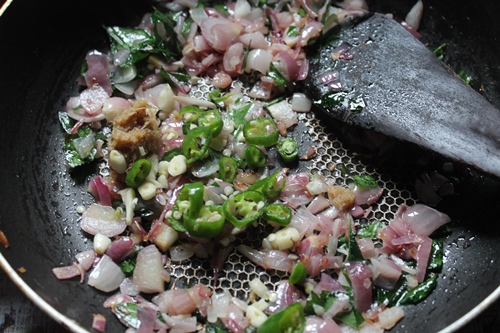 and some chopped green chillies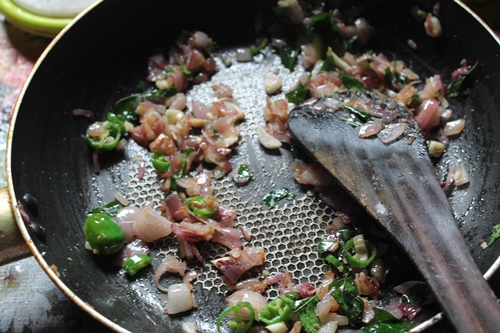 saute for a min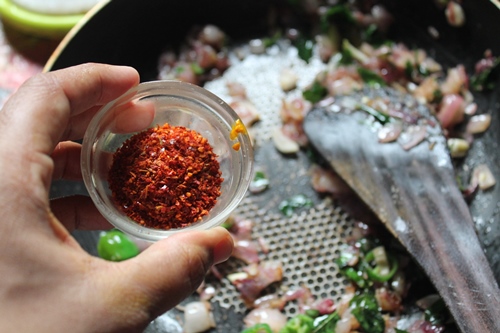 add some chilli powder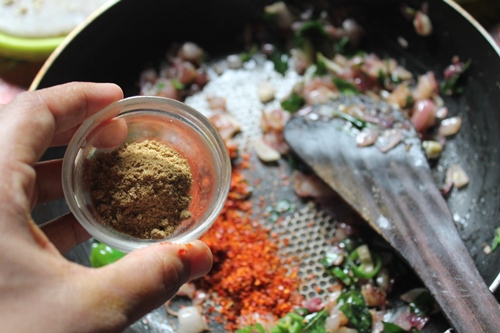 coriander powder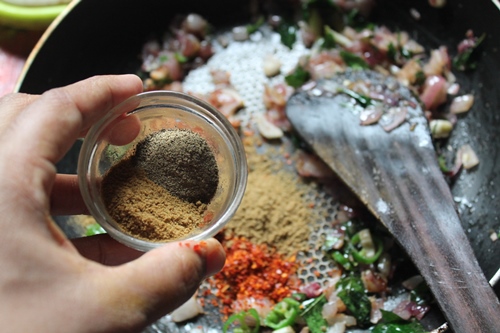 cumin and pepper powder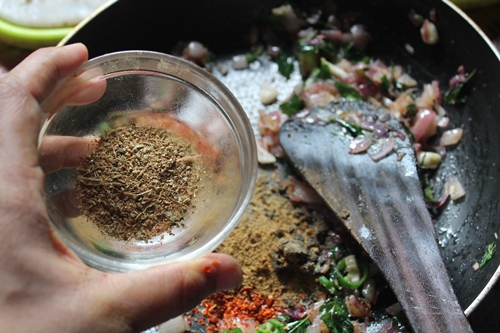 garam masala powder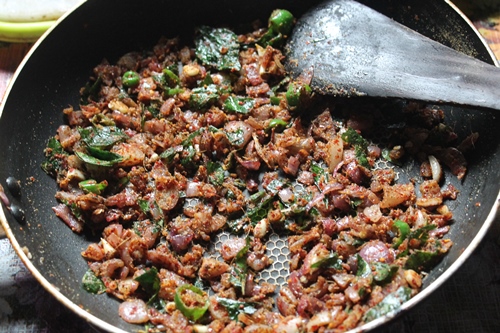 mix well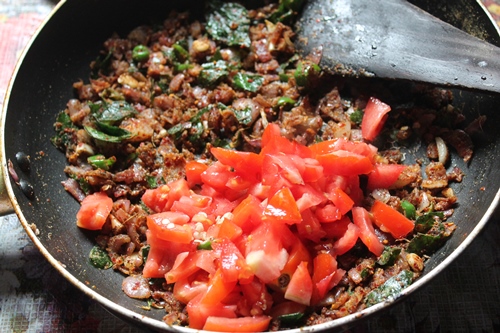 add in tomatoes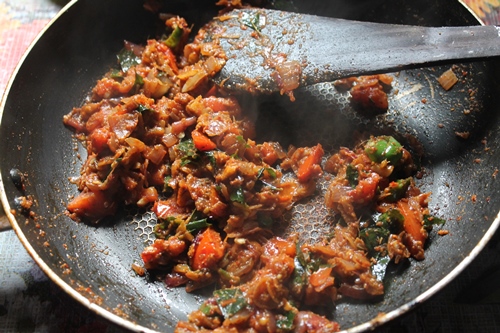 cook till it turns mushy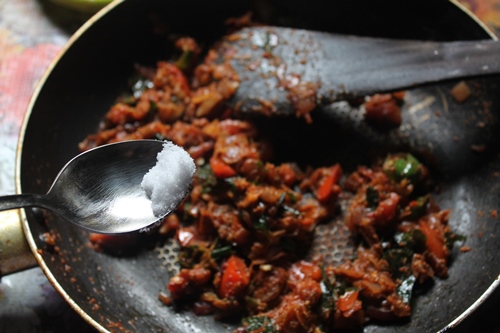 add a touch of salt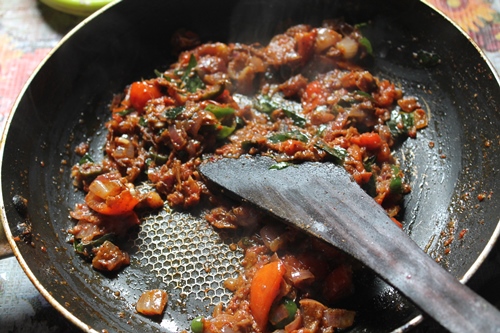 mix well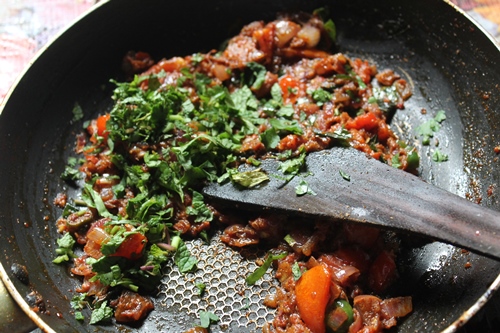 add in some chopped mint and coriander leaves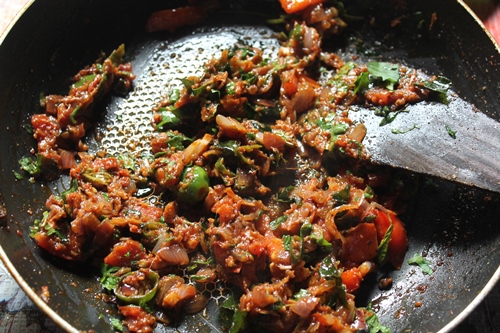 mix well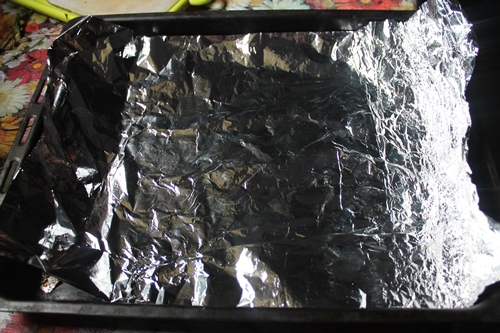 Now take a sheet of foil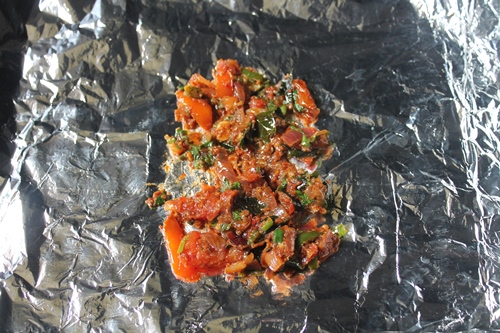 spoon some of the masala in the bottom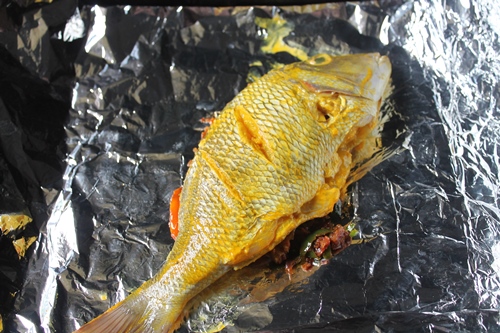 lay the fish over the masala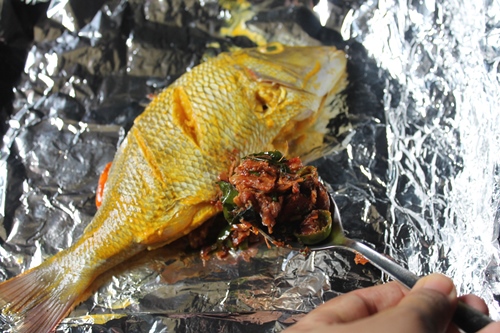 take some more masala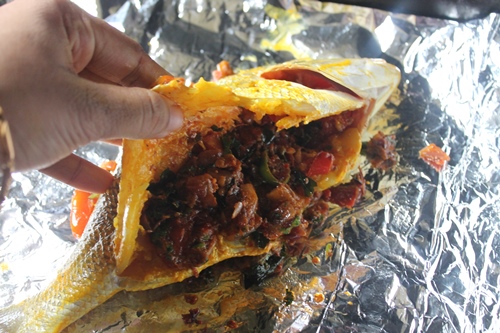 stuff into the fish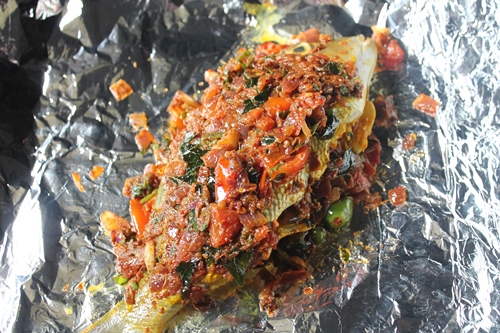 spoon some over the fish as well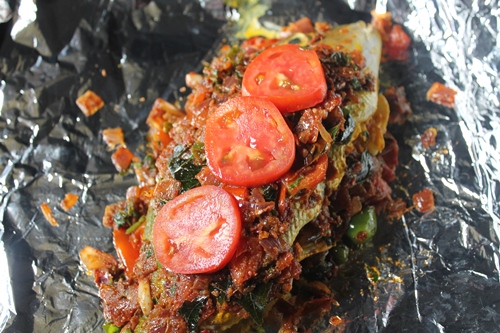 lay slices of tomatoes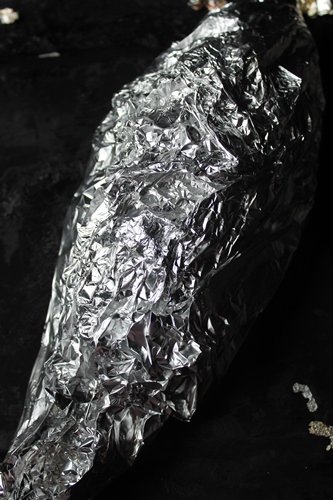 cover it and bake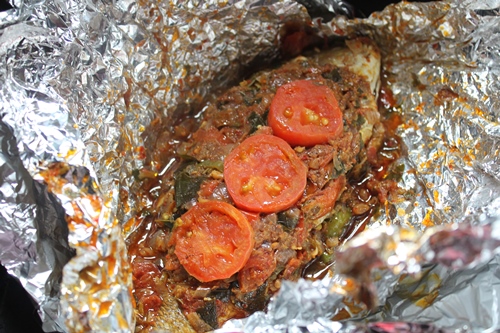 all baked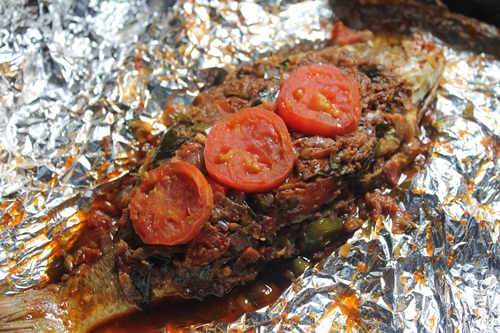 serve hot..