Malaysian Fried Noodles Recipe with step by step pictures. Delicious fried noodles with lots of vegetables and tofu.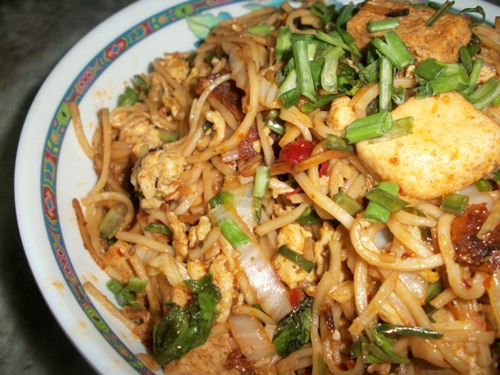 It is one of the simple dish to make and it is pretty easy to do as well. This recipe is modified from Rasa Malaysia. The original recipe called for squid, but I din use that. You could even leave out the egg and make it entirely vegetarian. The special thing about this meal is you can just throw and toss everything and finish it within 10-15 min.
How to Make Malay Fried Noodles
Heat oil in a wok and add in garlic, ginger and tofu and fry for 3 min.
Add in chilli paste, soya sauce, tomato ketchup, salt, sugar and mix well.
Add in cabbage and cook till wilted.
In goes chilli paste and mix well..
Add in noodles and toss well till combined..Set the noodles to the side and crackle open egg and scramble it.Then mix it with the noodles.
Now add in shredded lettuce, spring onion and a dash of lemon juice..
Serve hot.
Malay Fried Noodles Step by Step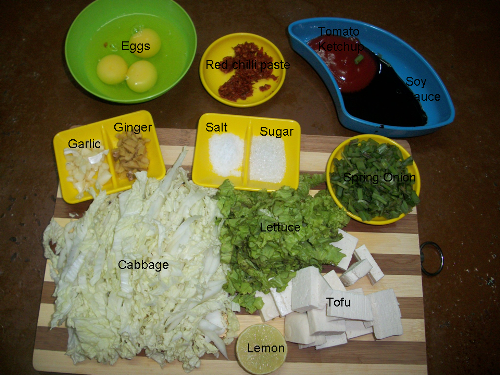 Grab your ingredients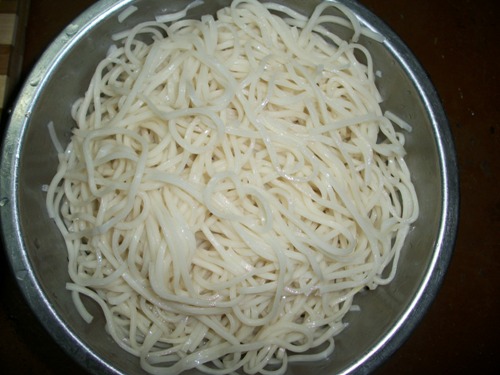 Cook your noodles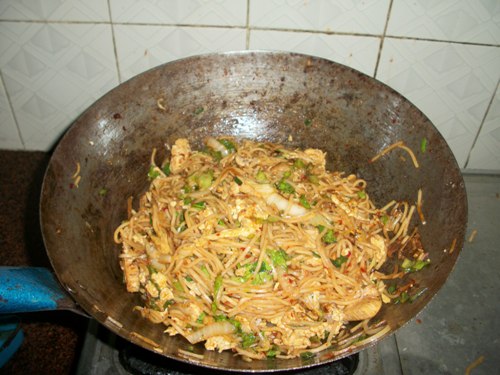 Toss well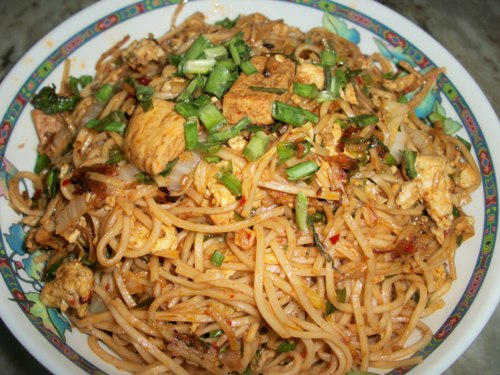 SERVE