This is a quick and delicious breakfast option. it has oats, yogurt, nuts and a fruit in them. it is healthy and pretty filling and nutritious too.
Similar Recipes,
Breakfast Parfait
Cornflakes Parfait
Strawberry Mousse
Strawberry Cream Parfait
Hope you will give this a try and let me know how it turns out for you..
Instant Oats – 1 cup
Mango Puree – 1 cup
Plain Yogurt / Curd – 1 cup
Brown Sugar or Honey – 2 tblspn
Cashews or Almonds or Walnuts – 1/4 cup
Heat a pan, add oats and nuts and toast them till lightly golden. Add in 1 tblspn brown sugar and toss well so the sugar melts and coat the oats.
Now take yogurt and 1 tblspn brown sugar and mix well.
Take a glass, spoon in mango puree, yogurt and oats. layer this like this. Top with more granola and nuts on top.
Chill in fridge till needed.
Serve.
Pictorial: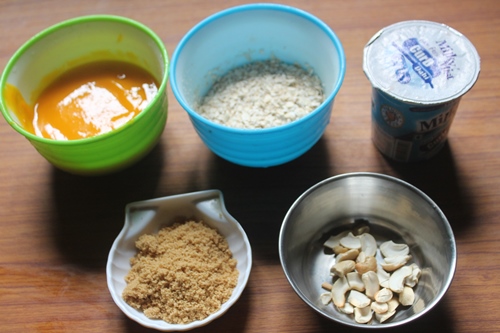 Take all your ingredients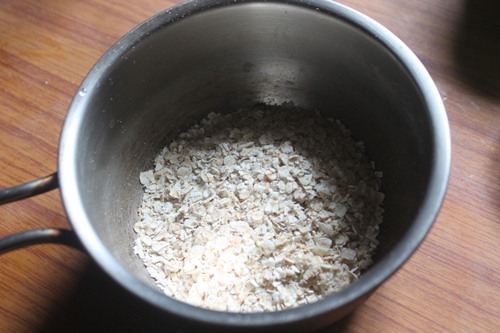 take oats in a pan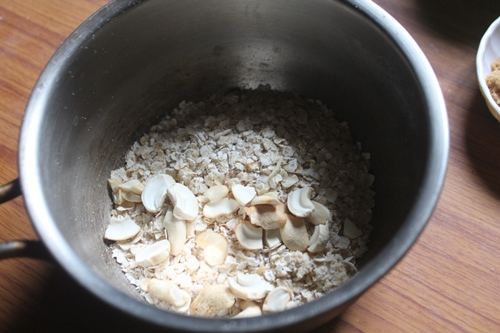 add cashews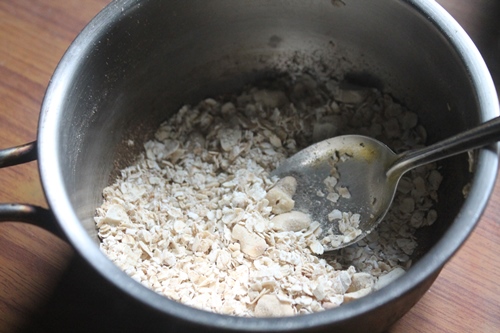 roast gently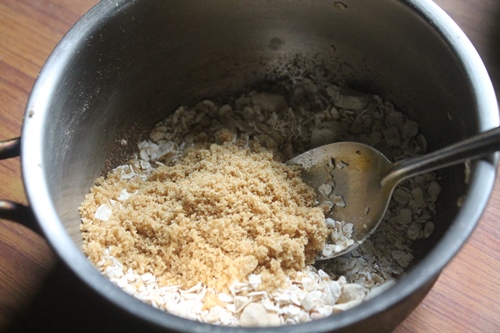 now add brown sugar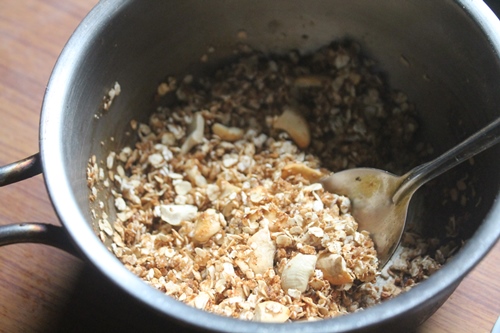 toss well..till sugar coats the oats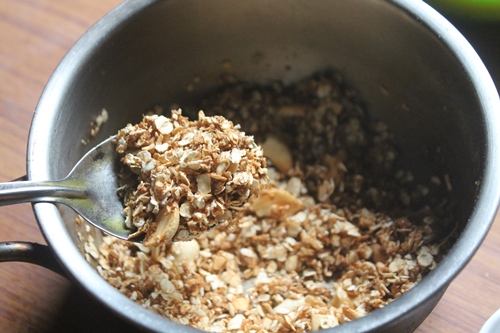 done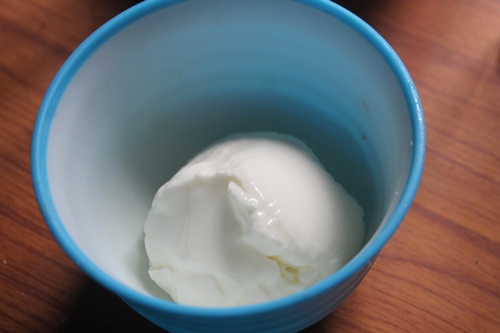 take yogurt in a bowl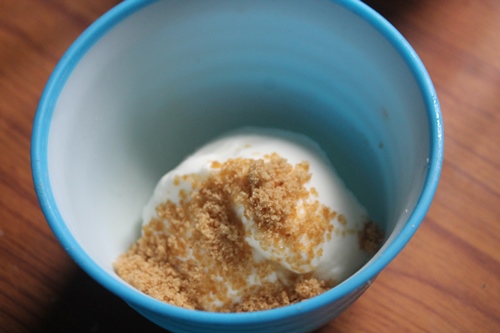 add brown sugar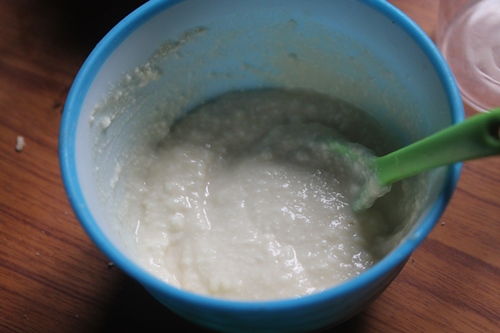 mix well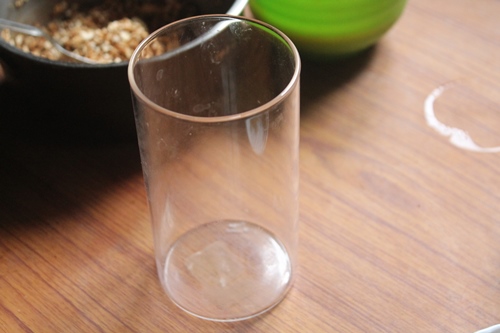 take a serving glass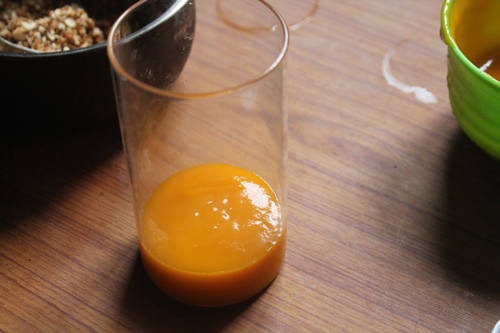 take mango puree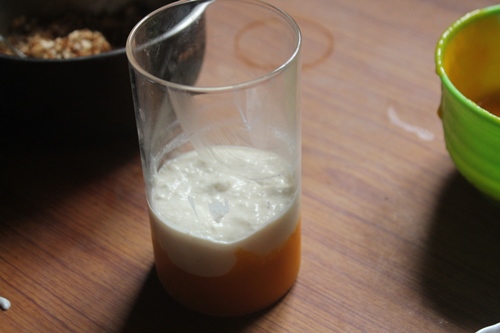 add yogurt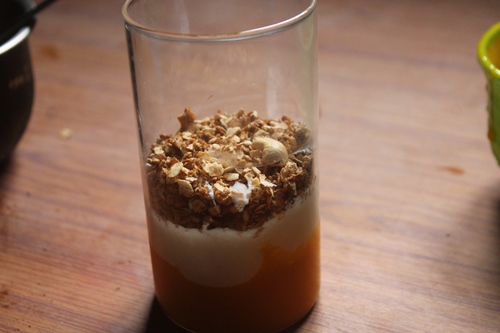 top with oats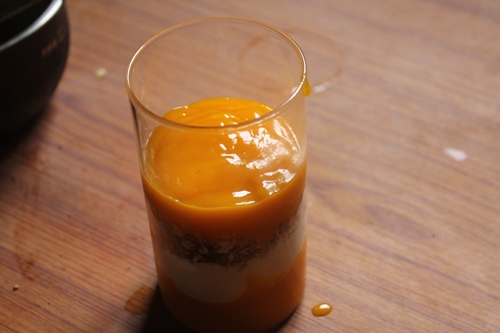 add mango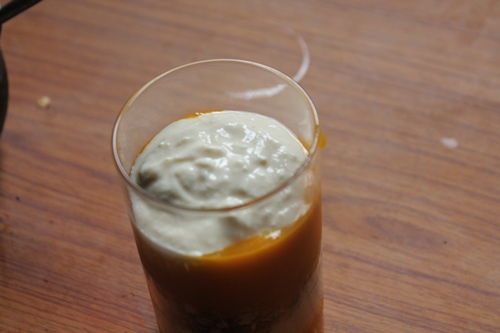 top with yogurt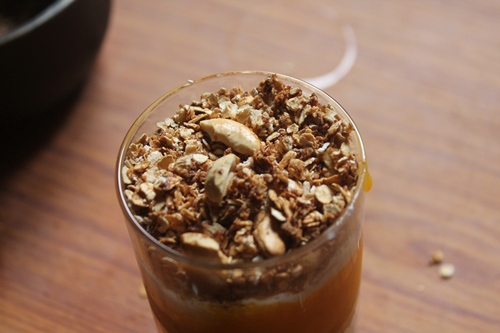 top with oats..chill for few hours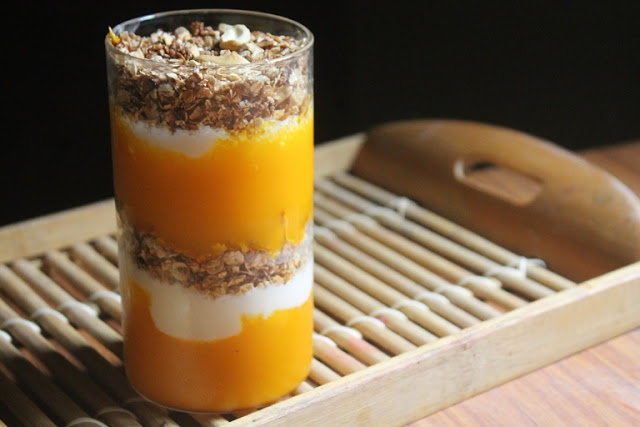 Serve