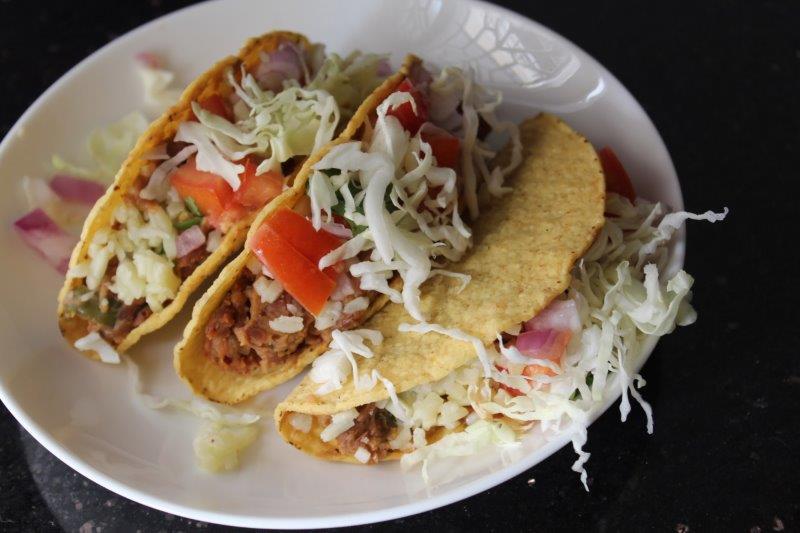 Pin
Mexican Tacos Recipe with Step by Step Pictures.
Tacos is a easy recipe which is made using cooked kidney beans and spices. The whole thing is filled inside crisp shell with cheese, onions, lettuce and tomatoes.
My husband loves tacos and i make it quite often for him. You can buy taco shell in super market these days they are easily available. Or you can make it your own. Will share a separate recipe for taco shells. You can find it in amazon if you cannot find it in local shop.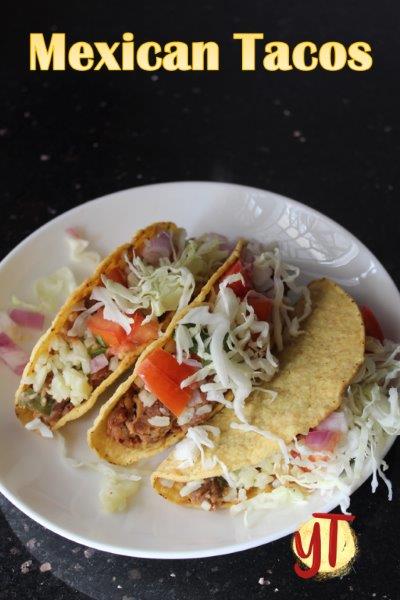 Pin
Hope you will give this a try and let me know it turns out for you.
Similar Recipes,
Mexican Breakfast Burrito
Mexican Scrambled Eggs
Mexican Rice
Veg Fajitas
Mexican Salsa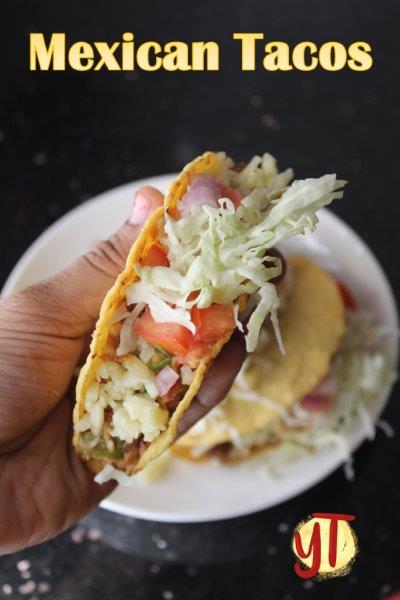 Pin
📖 Recipe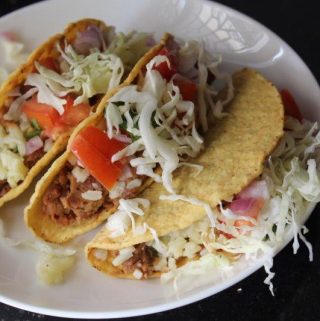 Mexican Tacos Recipe
Tacos is a popular mexican dish which is so delicious. It is not only easy to make but taste absolutely delicious.
Ingredients
Kidney Beans / Rajma - 2 cups

Olive Oil - 3 tblsp

Onion - 2 chopped finely

Garlic - 6 cloves chopped finely

Green Chillies - 2 chopped finely

Tomato Puree - 1 cup

Oregano - 2 tsp

Cumin Powder - 2 tsp

Salt to taste

Pepper - 1 tsp

Red Chilli Flakes - 1 tsp
FOR ASSEMBLING:
Taco Shell - 12

Cheese - 1 cup shredded

Onion - 1 chopped finely

Tomato - 1 chopped finely

Lettuce - 2 cups shredded

Coriander leaves as needed
Instructions
Soak kidney beans overnight. Pressure cook for 4 to 5 whistle. Set aside,

Heat oil and saute onions, garlic and chillies. Cook till golden.

Add in beans along with cooking liquid, salt, all spices and mix well. Add in tomato puree and mix well.

Mash it well using a masher.

Simmer for 15 mins or so.

Now bake taco shell in oven as per package directions.

Fill with beans, cheese, onions, tomatoes, coriander and lettuce.

Serve.
Pictorial:
1)Pressure cook kidney beans in a cooker till it is cooked.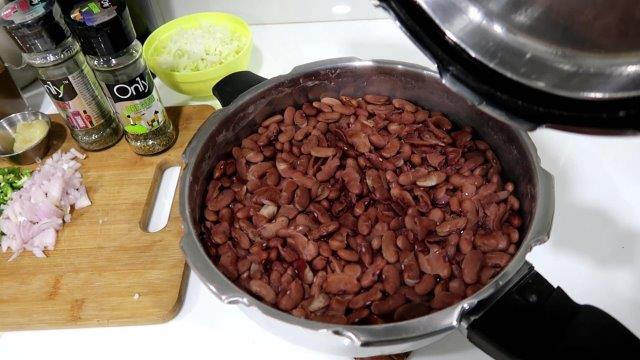 Pin
2)Heat olive oil in a pan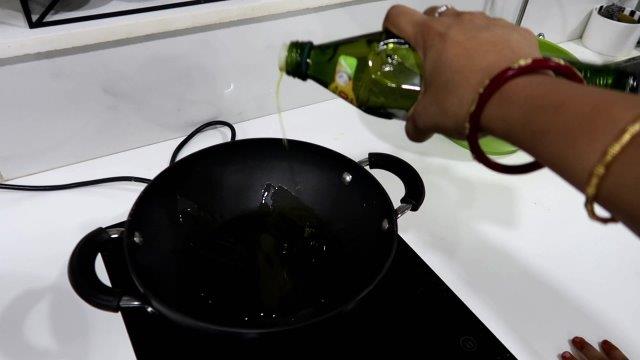 Pin
3)Heat it well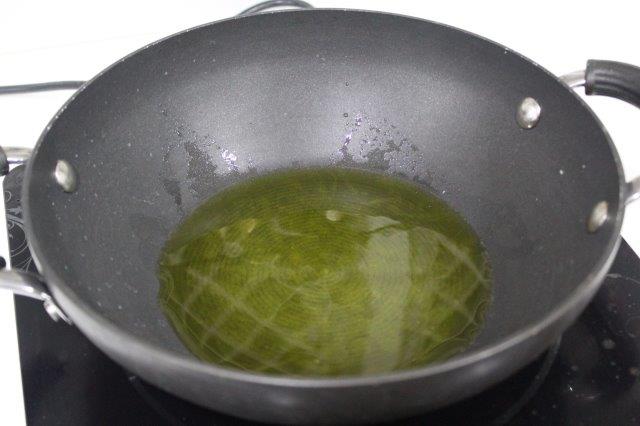 Pin
4)Add in onions, garlic and green chillies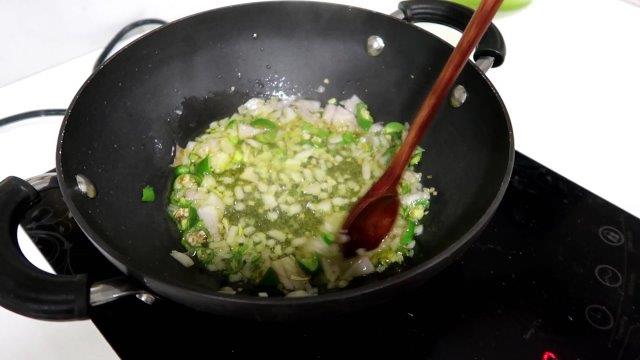 Pin
5)Add in beans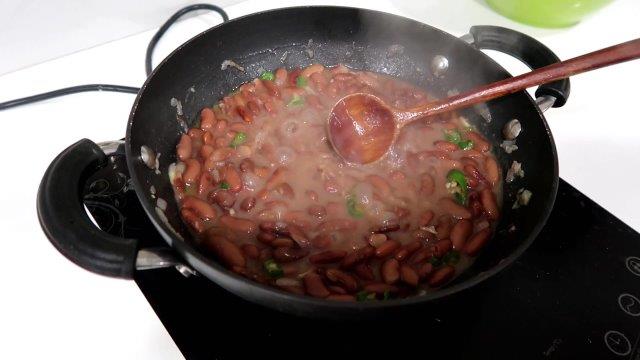 Pin
6)Add in parsley, oregano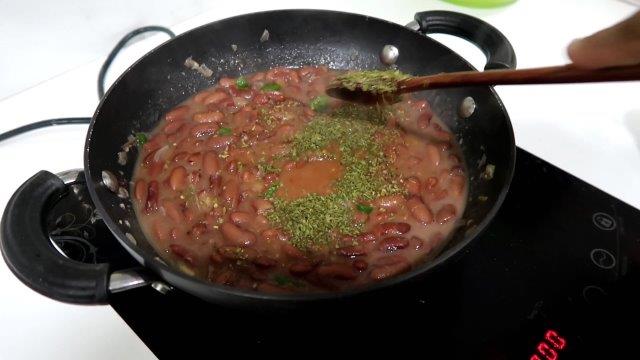 Pin
7)Add in cumin powder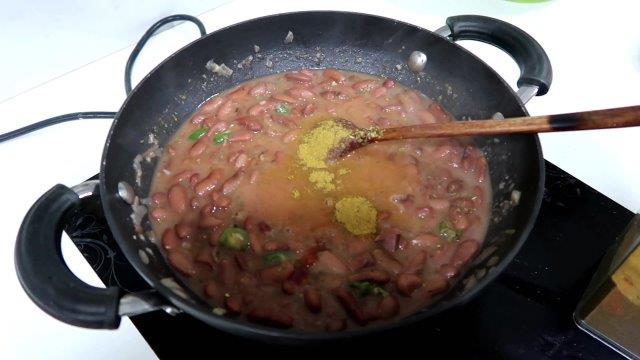 Pin
8)Add in salt, red chilli flakes and black pepper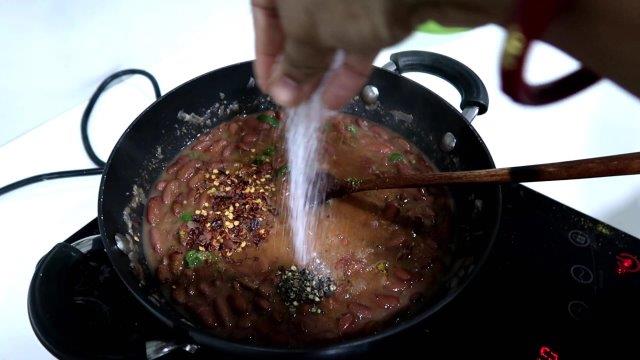 Pin
9)Add in tomato puree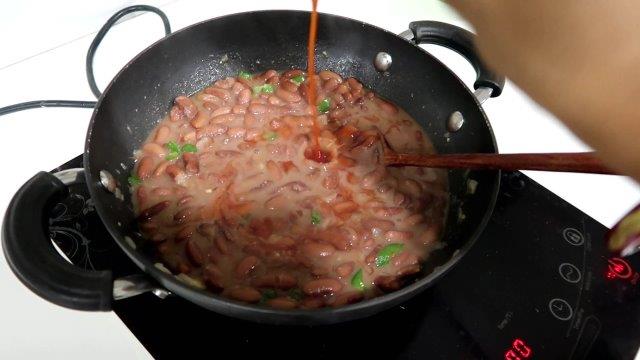 Pin
10)Mash it well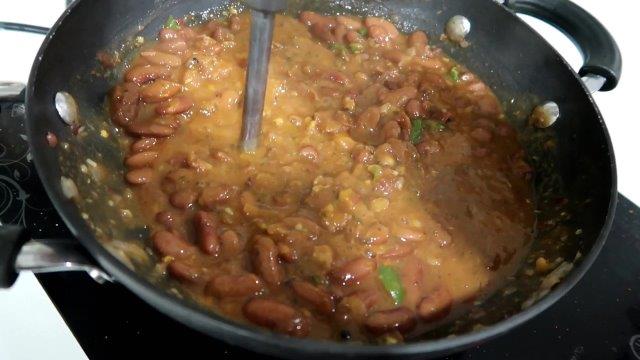 Pin
11)Now the mix is done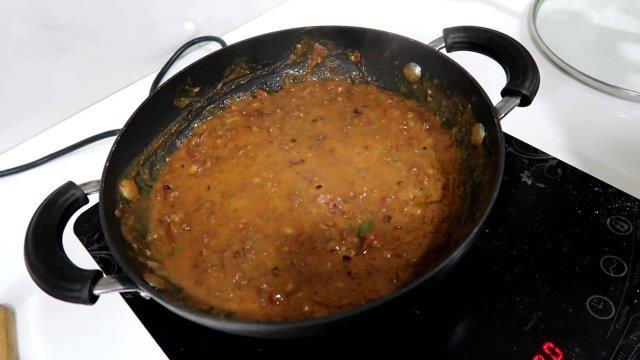 Pin
12)Take taco shells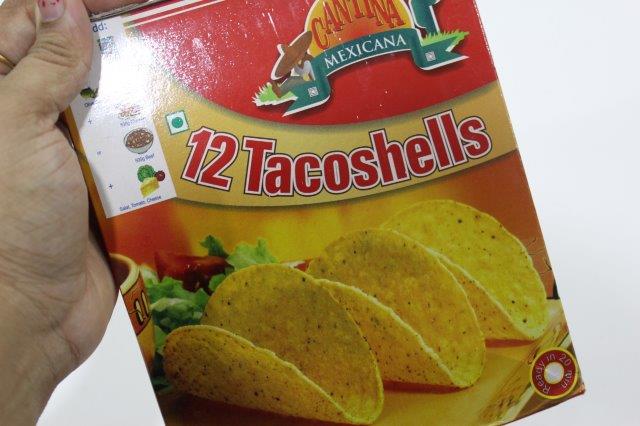 Pin
13)You can bake this for 15 mins in a oven as per package instructions.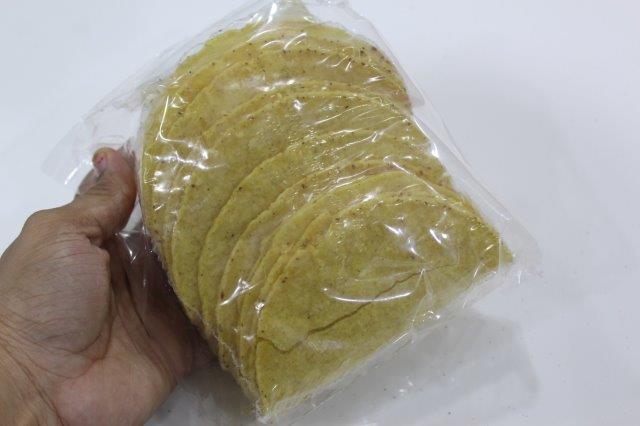 Pin
14)Now time to fill it.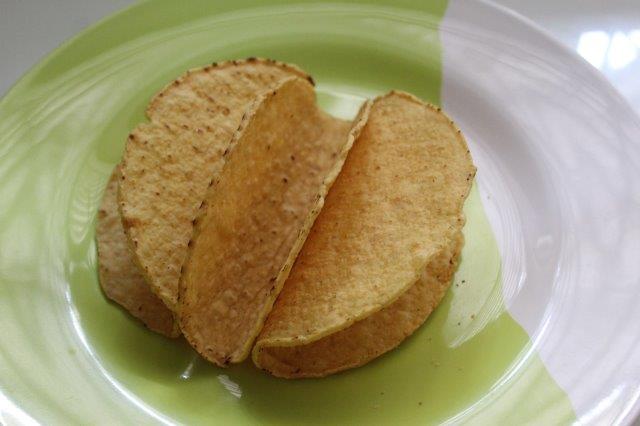 Pin
15)Spoon the filling in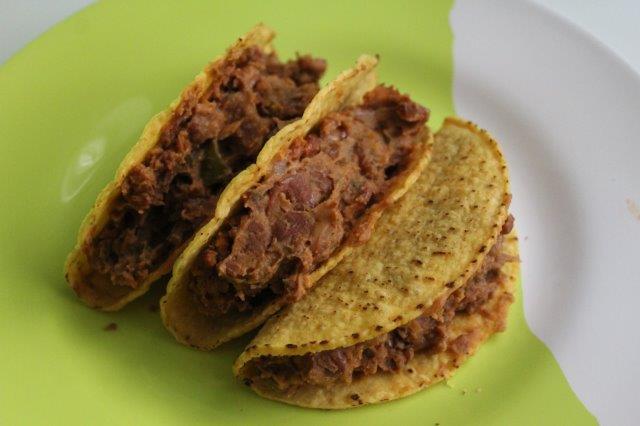 Pin
16)Spoon cheese in it.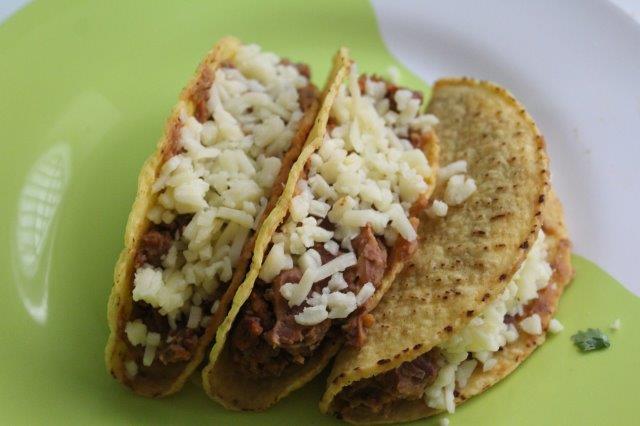 Pin
17)Top with onions, tomatoes, parsley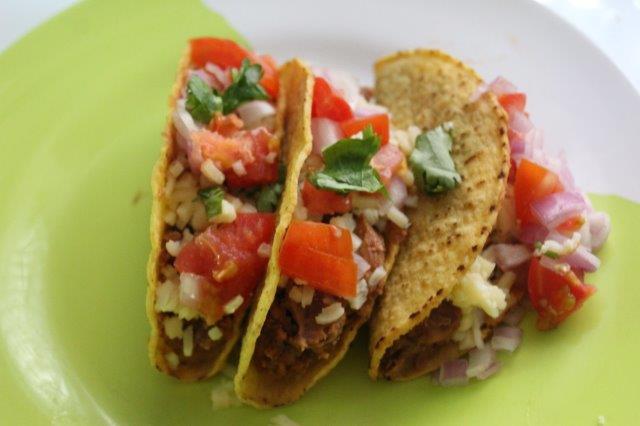 Pin
13)Top with lettuce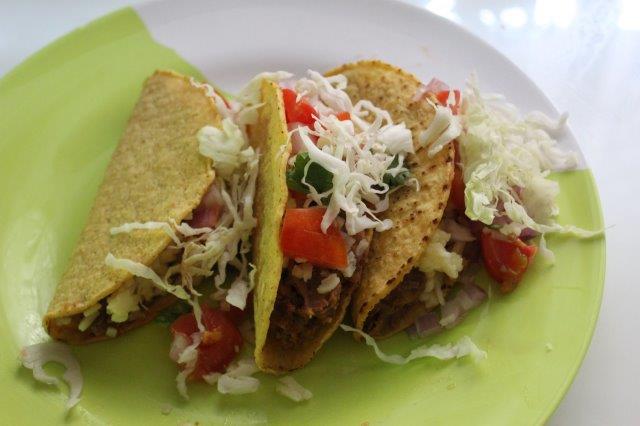 Pin
14)Serve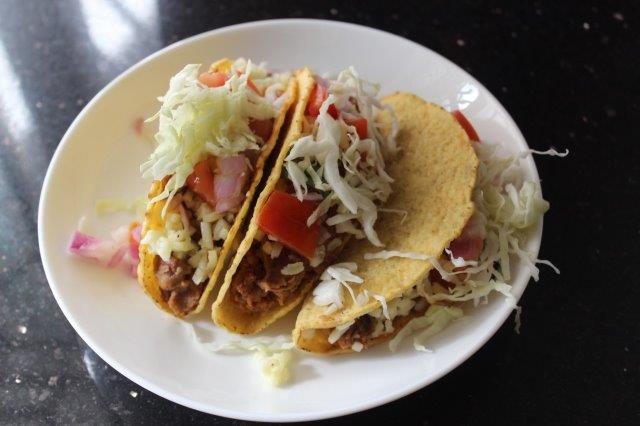 Pin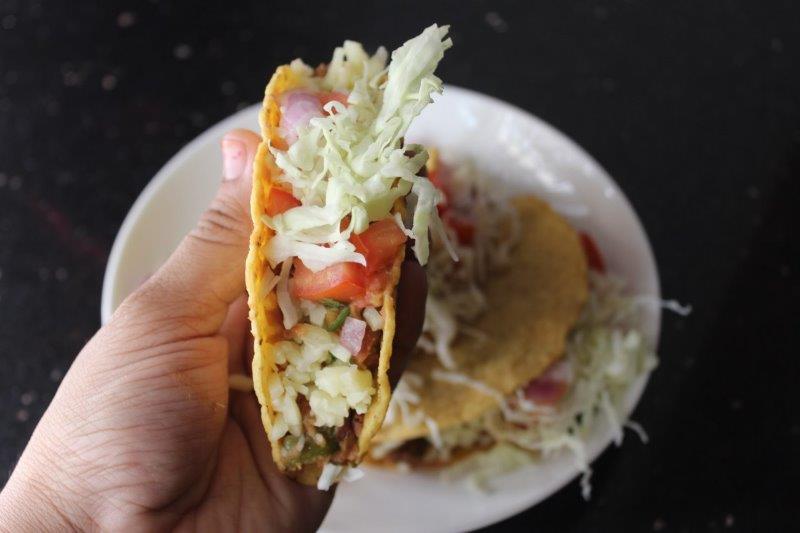 Pin
Mexican Refried Beans
Homemade Flour Tortilla
Tres Leches Cake
Veg Quesadilla
Guacamole
Scrambled Egg Quesadilla
Veg Quesadilla