Homemade Pasta Sauce Recipe with step by step pictures. Basic & Quickest Tomato Sauce is made with tomatoes, chillies and oregano.
How to Make Pasta Sauce in Bulk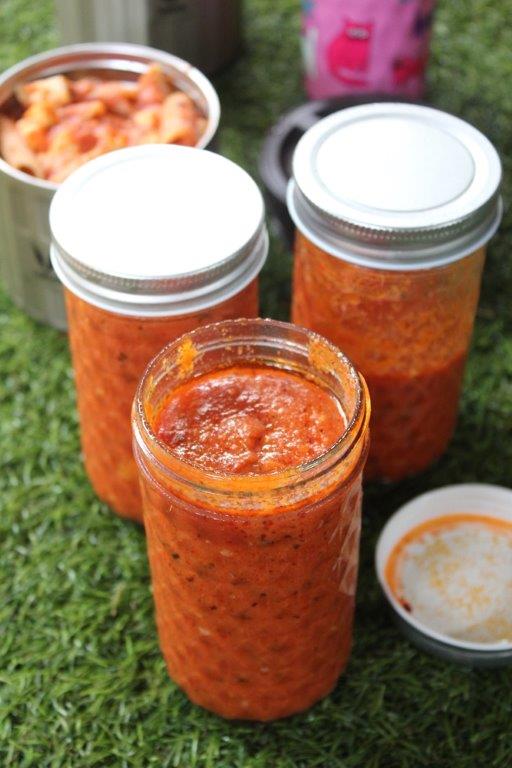 Pin
Ingredients for Making Pasta Sauce in Bulk
Tomato - 2 lb 1 kg
Olive Oil - ¼ cup
Garlic - 15 cloves chopped finely
Red Chilli Flakes - 1 tbsp
Oregano or Italian Seasoning - 1 tbsp
Salt to taste
Sugar - 2 tbsp or to taste
How to Make Pasta Sauce in Bulk
Chop tomatoes and puree till smooth.
Heat olive oil in a pan. Add in chopped garlic and saute for a min.
Add in tomato puree and cook for 10 mins.
Now add in sugar and salt and mix well.
Add in red chilli flakes, italian seasoning and mix well. Simmer for 10 mins.
Remove from heat and pour it into jars.
Store in fridge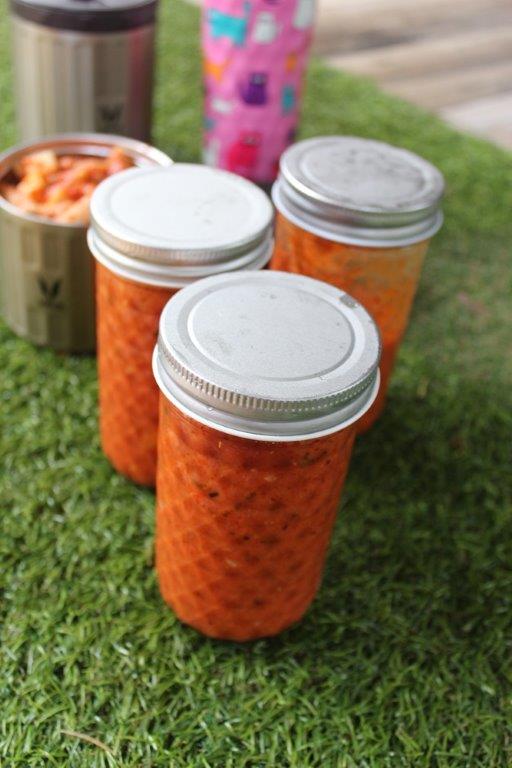 Pin
Step by Step
1)Heat olive oil in a pan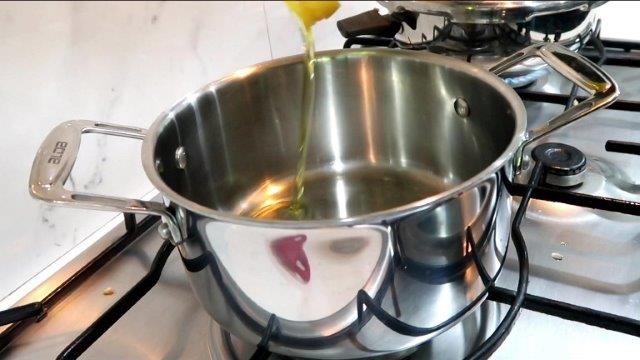 Pin
2)Add in chopped garlic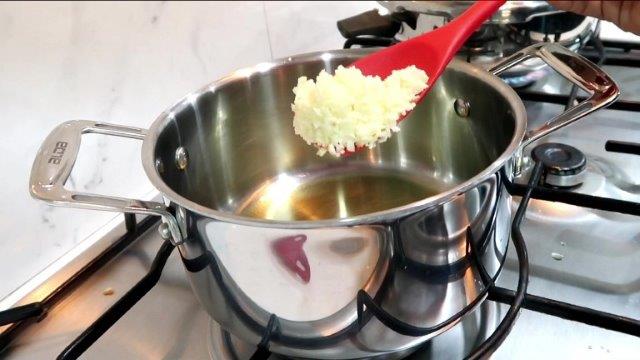 Pin
3)Saute for a min.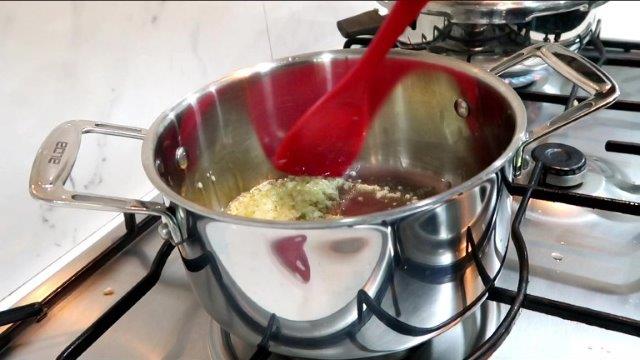 Pin
4)Add in tomato puree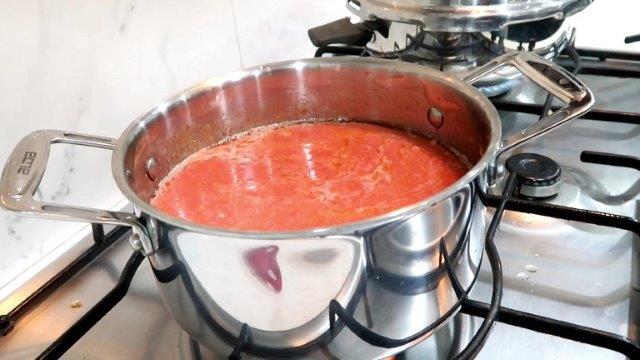 Pin
5)Add in salt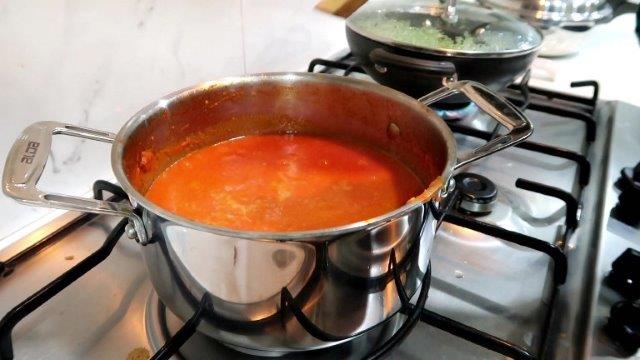 Pin
6)Add in sugar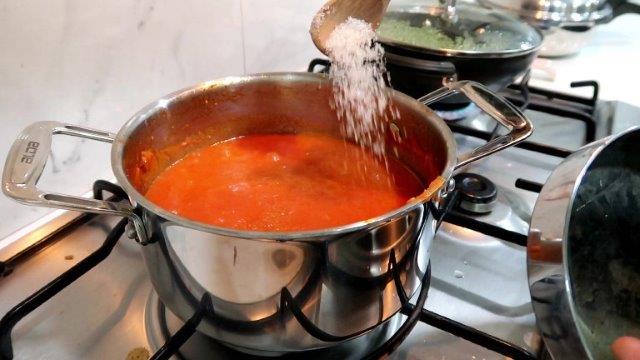 Pin
7)Add in italian herbs.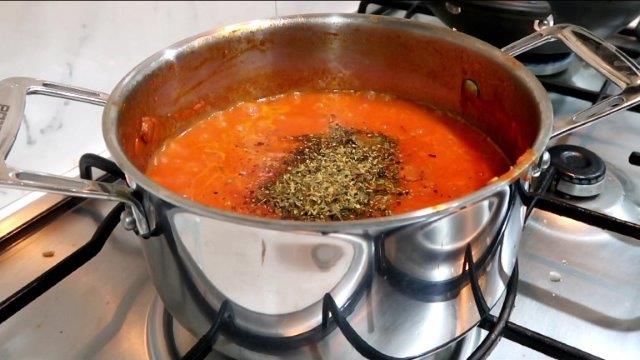 Pin
8)Add in red chilli flakes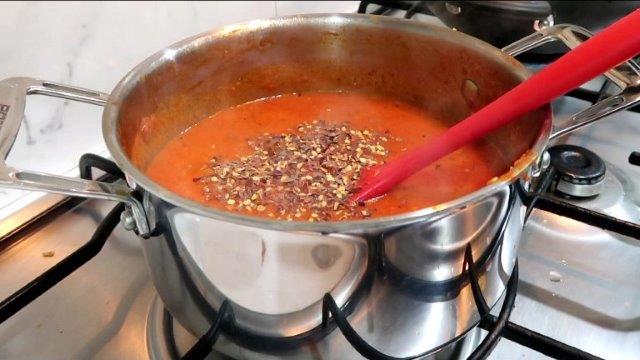 Pin
9)Mix well and simmer for 10 to 15 mins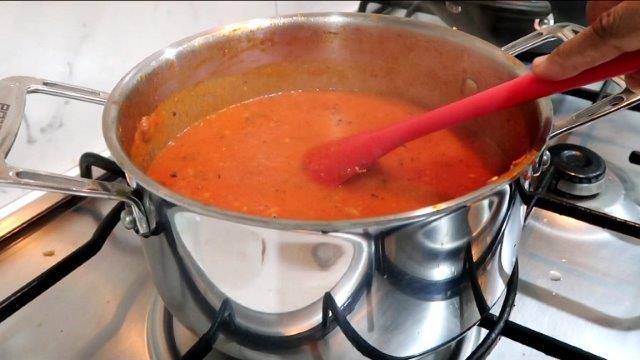 Pin
10)Now sauce is done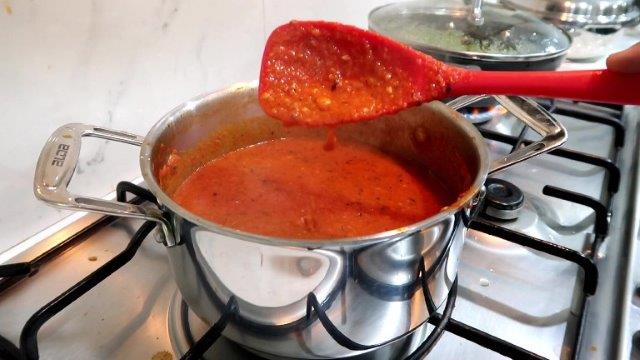 Pin
11)Cool the sauce a little.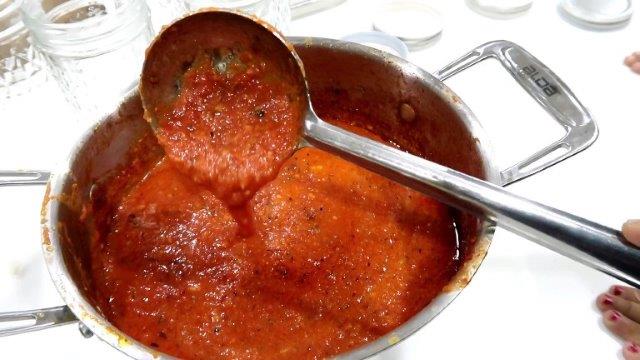 Pin
12)Take your jars.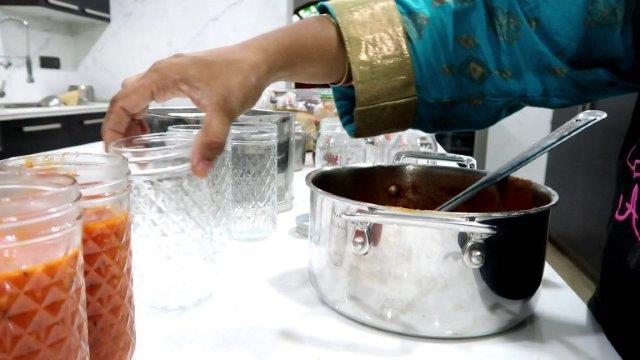 Pin
13)Fill with the sauce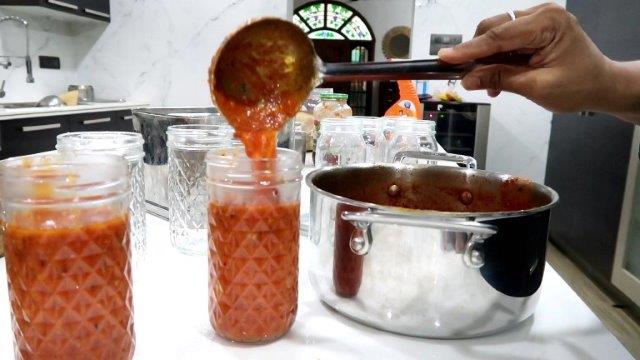 Pin
14)Cover and seal. Store in fridge.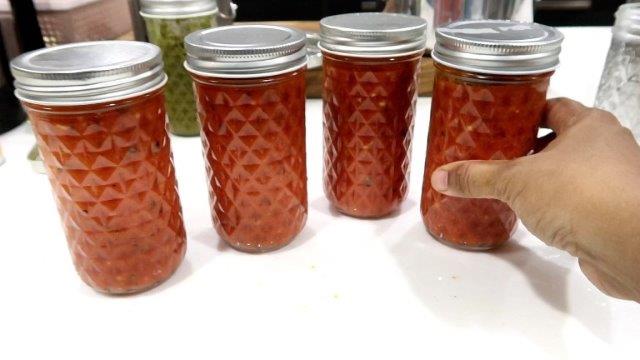 Pin
Variations you can make
Add roasted garlic in the end for roasted garlic flavour
roasted bell peppers enhances taste for pepper tomato pasta sauce
Addition of fresh basil adds so much flavour.
You can add extra chillies to make the sauce spicy.
How to Store Pasta Sauce
If you are making huge batch of pasta sauce. You can freeze them in ziploc bags or small individual containers.
Portion cooled pasta sauce in individual jars and store in fridge. Stays good for 1 month.
Tips & Tricks
Make a huge batch of this sauce and freeze half of it. 
You can use this sauce in any pasta recipes.
This sauce stays good for over a month in fridge.