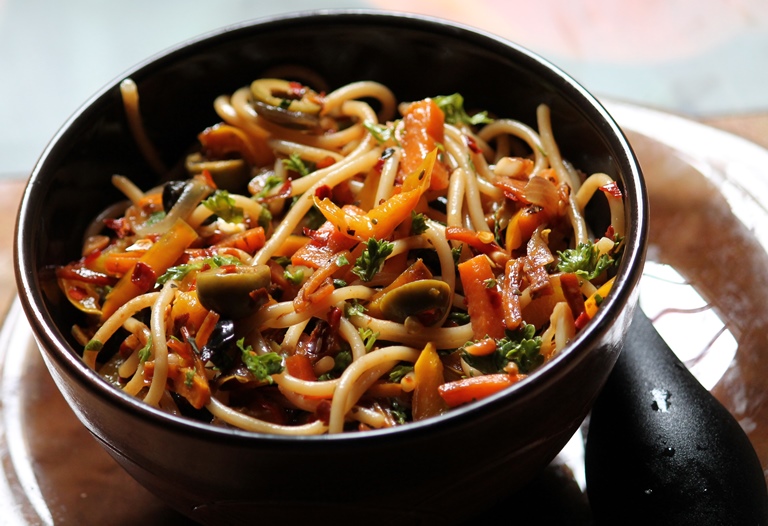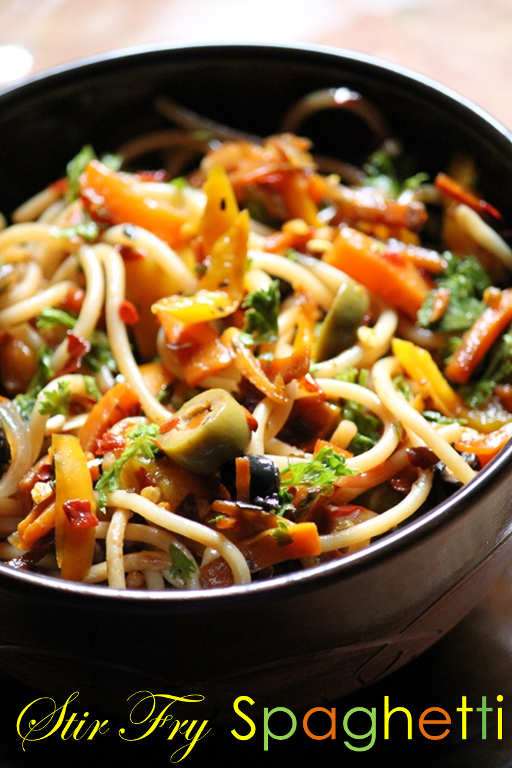 Pasta makes a quick dinner or lunch box dish for your kids..It is healthy and filling at the same time, plus your kids will love it for sure..And you can almost add anything, any vegetables in the pasta. Pasta is quite bland on its own, so it picks up the flavours which you add beautifully..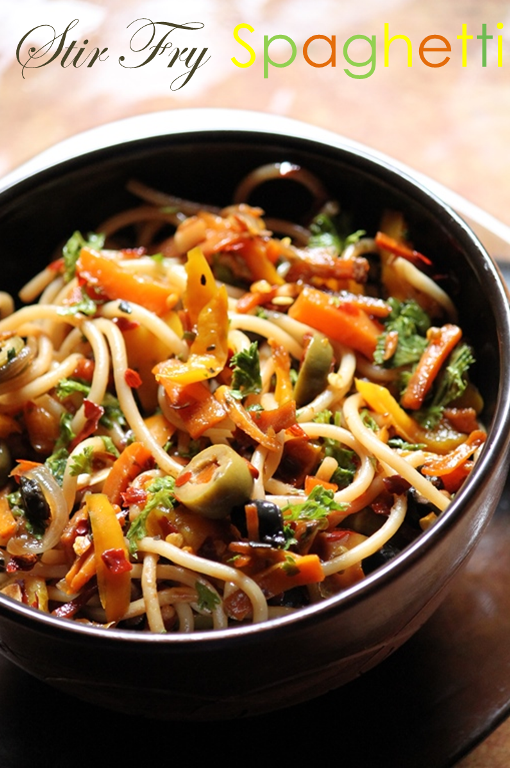 So give this a try and let me know how it turns out for you..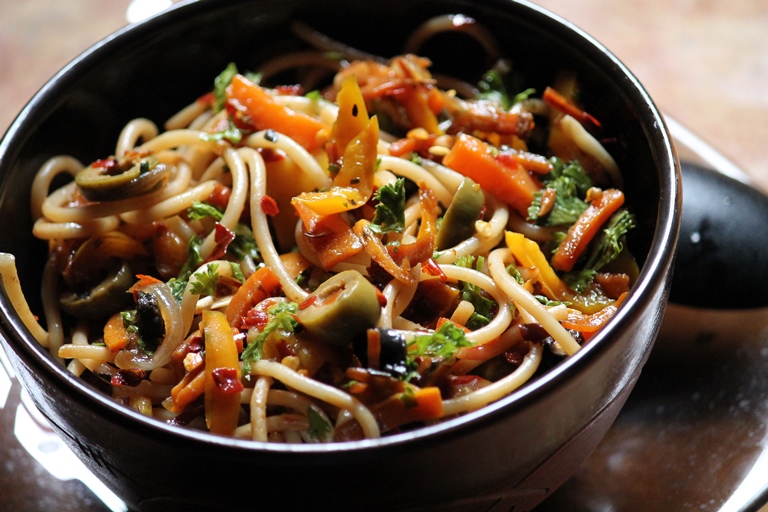 Preparation Time : 5 mins
Cooking Time : 20 to 25 mins
Serves : 2
Ingredients:
Spaghetti – a handful
Olive Oil – 2 tblspn
Garlic – 6 fat cloves chopped very finely
Onion – 1 medium size sliced thinly
Carrots – 1 medium size cut thinly lengthwise
Capsicum – 1/2 cut thinly lengthwise
Red Chilli Flakes – 2 tsp
Oregano – 1 tsp
Olives – 1/4 cup sliced ( I used black & green )
Soy Sauce – 2 tsp
Parsley – 2 tblspn finely chopped
Salt to taste
Method:
Heat lots of water in a sauce pan, once it reaches a boil, add in salt. Add in pasta and cook till it is done. Once it is cooked drain and set aside. While the pasta is cooking start making the spicy veg mix.
Heat oil in a frying pan, add in garlic and saute for a min.
Add in onions and saute for a min.
Add in carrots and capsicum and saute for 10 mins or so till it browned and cooked.
Add in chilli flakes, oregano, salt and soy sauce. Mix well.
Add in olives and toss once.
Add in cooked drained pasta and mix well.
Add in parsley and mix.
Serve.
Pictorial: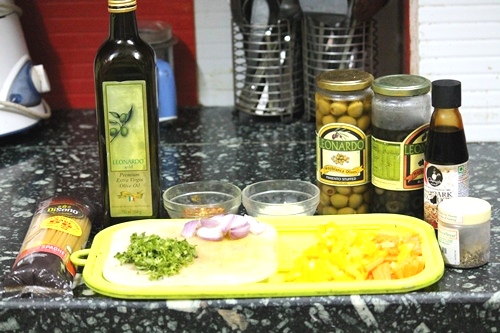 Take all your ingredients..Sorry for a over light picture,
i was taking these pictures in night..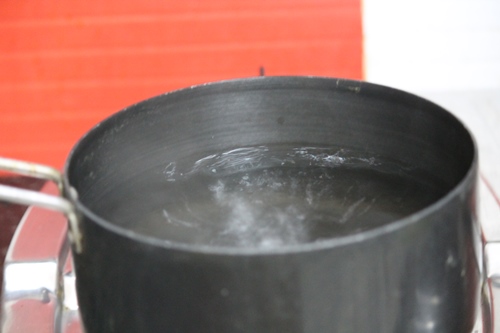 Bring lots of water to a boil, i added some
salt in the water too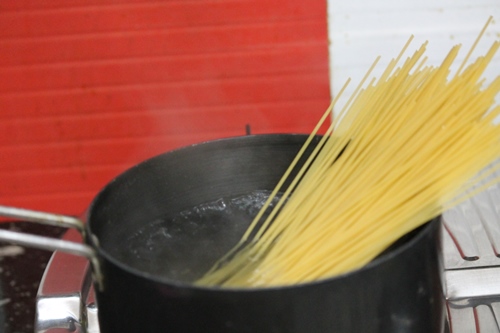 Drop a handful of pasta in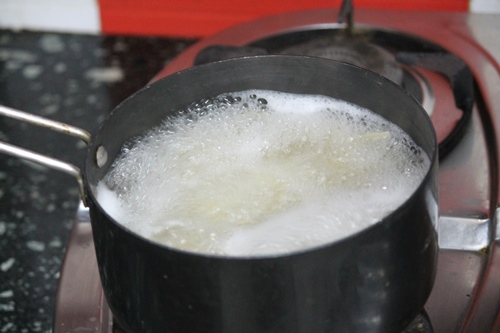 let it cook..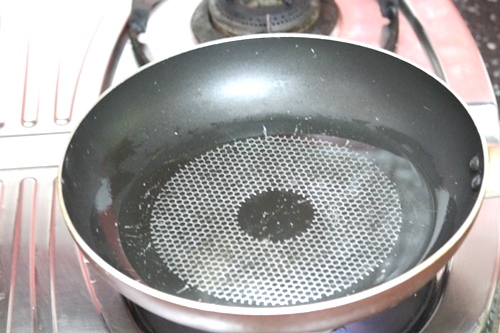 While the pasta is cooking, lets make the sauce,
actually this is not a sauce, lets
make the spicy vegetable mix in which you
are going to toss the pasta..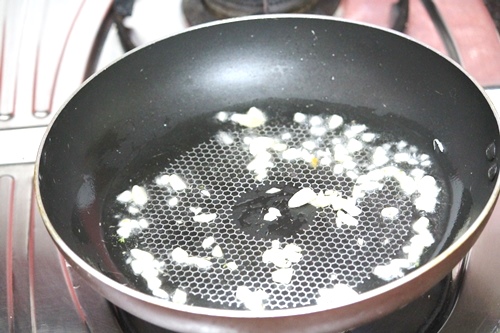 Add lots of chopped garlic in some olive oil and fry them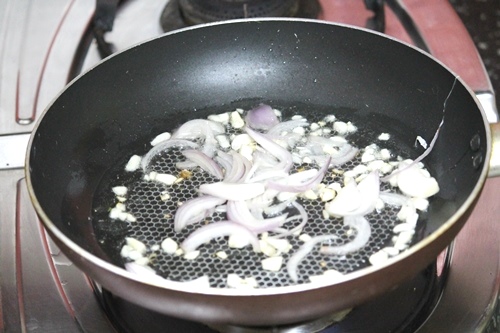 Add in sliced onions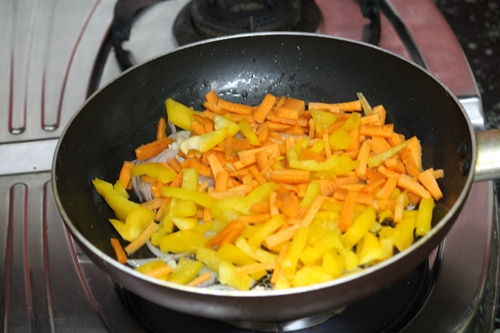 some thinly cut carrots and capsicum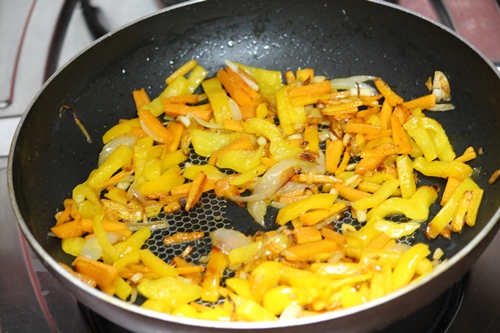 saute it for 7 to 10 mins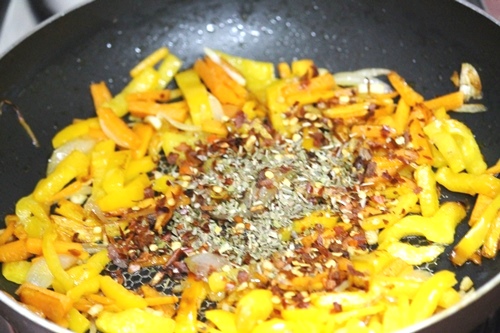 Add in chilli flakes and oregano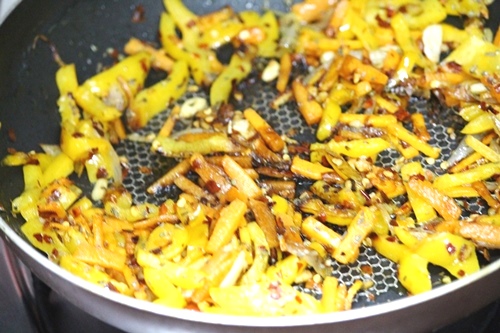 add in some soy sauce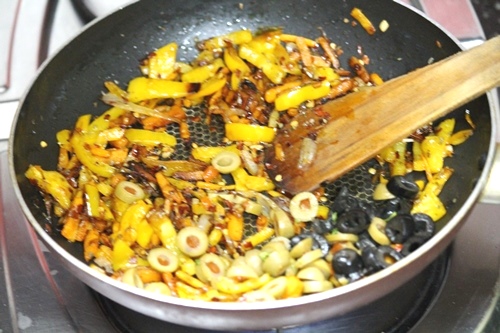 add in chopped black and green olives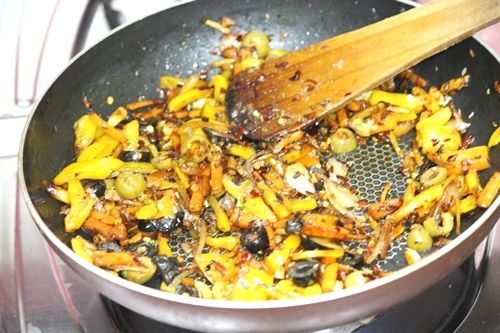 toss around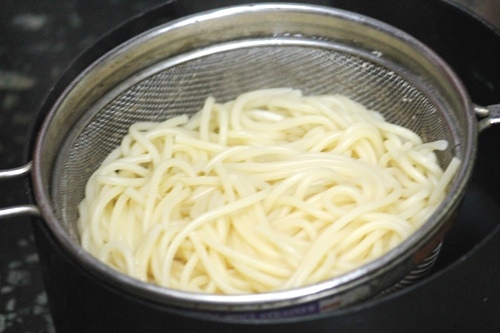 Now the pasta must be cooked, so drain it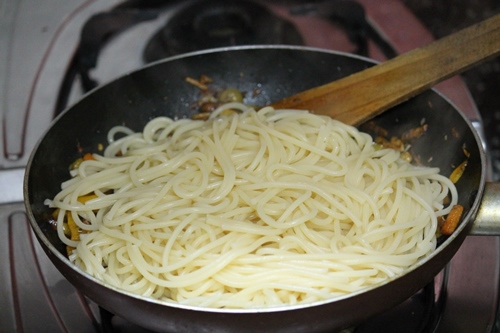 add the cooked pasta in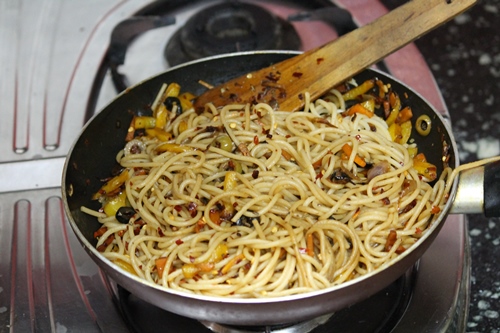 toss well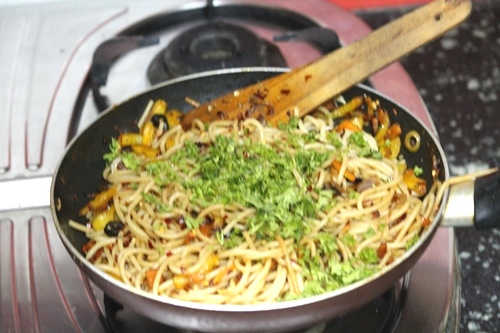 add in chopped parsley and mix well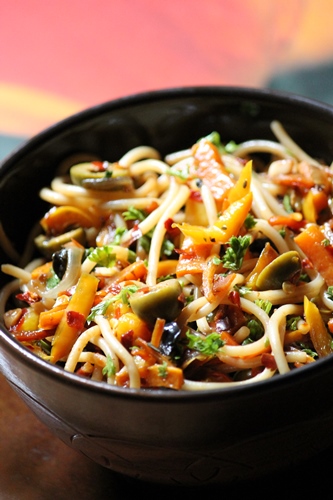 Serve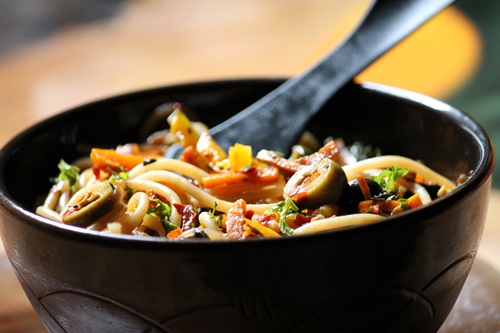 I am Aarthi, a happy homemaker, mom of two beautiful girls, married to my high school sweet heart. My goal is to teach people that cooking can be way more easier and joyful than they think. Yummy Tummy features recipes all over the world with step wise pictures which surely shows the ease of cooking.