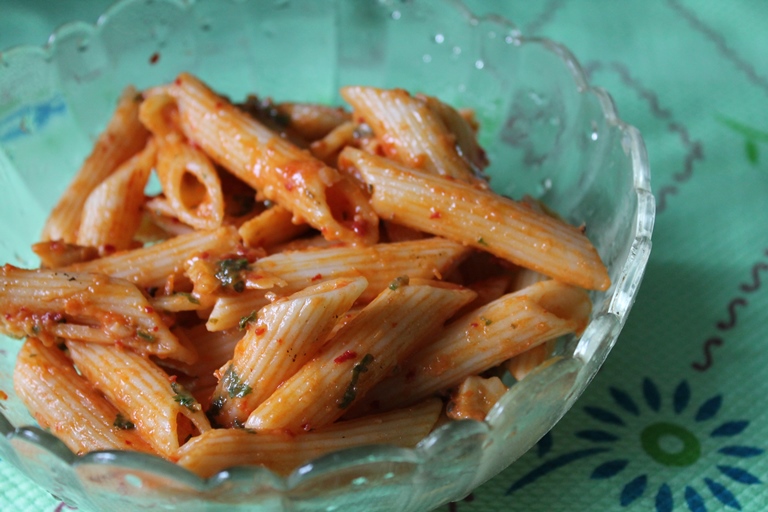 My younger sister loves pasta a lot. Specially the mac and cheese and pasta with tomato sauce. I am not very fond of it and my hubby too. So i kind of stayed away from it for a while. But now i am in my mum's place and she want me to make pasta for her very often. So i think you will see quite a few pasta recipe in this blog often.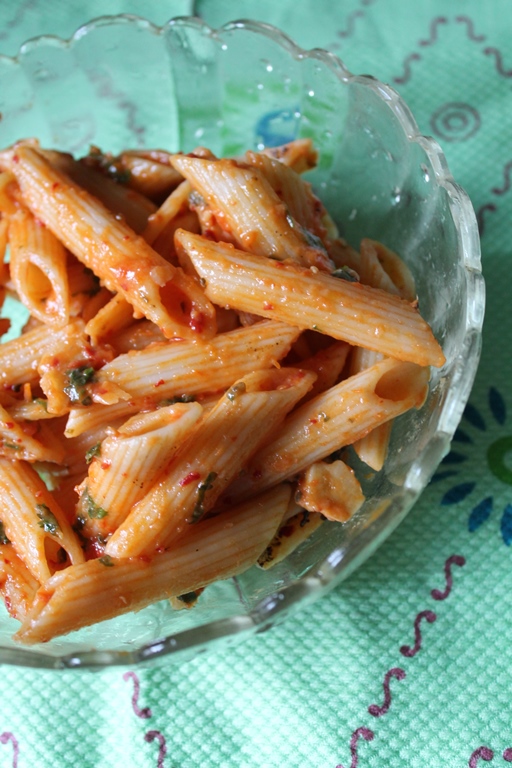 This is my go to pasta recipe, because it just needs a handful of ingredients and you can whip up in no time. By the time the pasta gets cooked the sauce will be done. So you toss them together and serve in less than 15 mins. So give this a try and let me know how it turns out for you.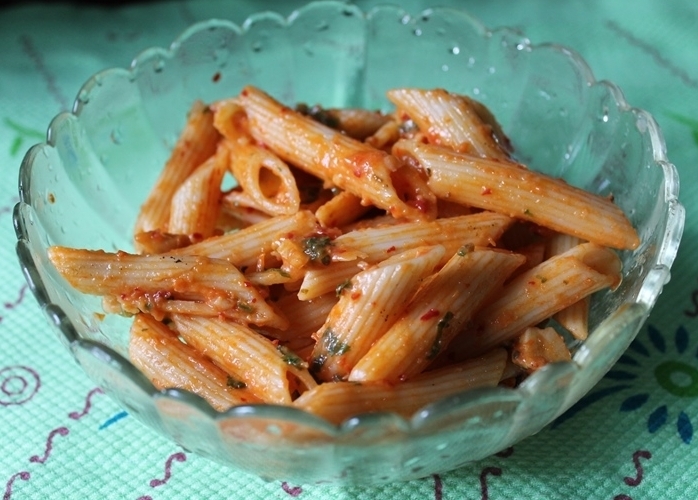 Preparation Time : 5 mins
Cooking Time : 15 to 20 mins
Serves – 2 to 3


Ingredients:
Penne Pasta – 250 grams
Tomatoes – 4 large chopped
Dry Red Chill – 2 to 3
Garlic – 5 fat cloves sliced
Oregano – 1 tsp
Milk or Cream – 1/2 cup
Salt to taste
Sugar – 1 to 2 tsp
Cheese – a good 1/2 cup Grated ( I used Mozarella )
Coriander leaves / Cilantro – 3 to 4 tblspn chopped finely
Olive Oil – 1 tblspn


Method:
Bring lots of water to a boil. Add in salt and pasta and cook as per package directions. Drain it and set aside.
Grind red chillies and tomatoes to a smooth paste.
Heat oil in a pan. Add in garlic and oregano and let it fry for a min.
Now add in the tomato sauce and mix well. Season with salt and sugar.
Cook this for 8 to 10 mins till the raw smell goes away.
Now add in milk or cream and mix well.
Add in the pasta immediately and toss well with the sauce.
Now add in cheese and coriander and mix well.
Serve hot.


Pictorial: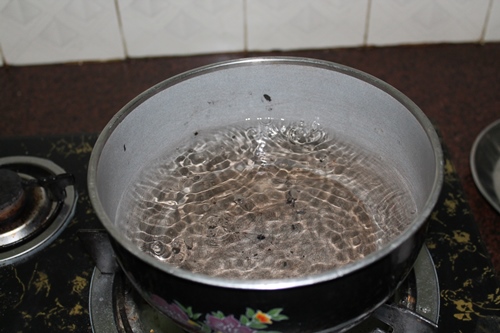 Bring lots of water to a boil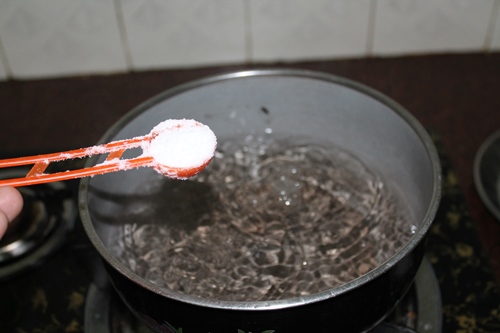 Add salt in it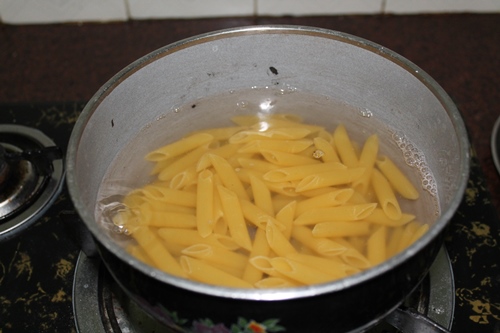 Add in pasta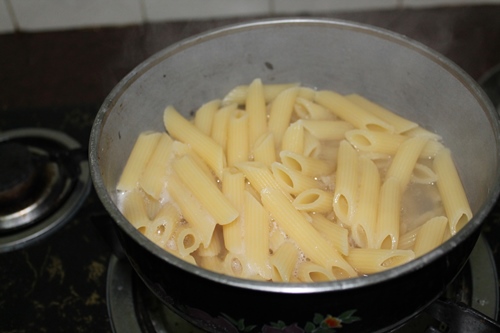 Cook them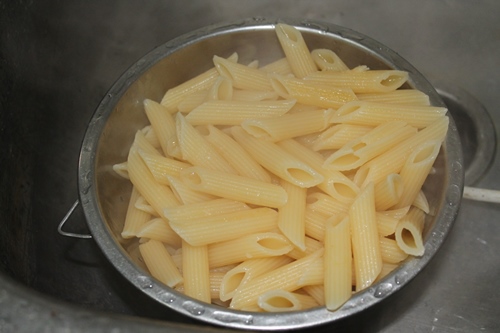 Drain and set aside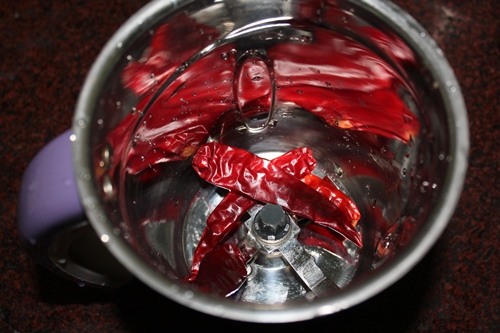 Now make the sauce, take chillies in a blender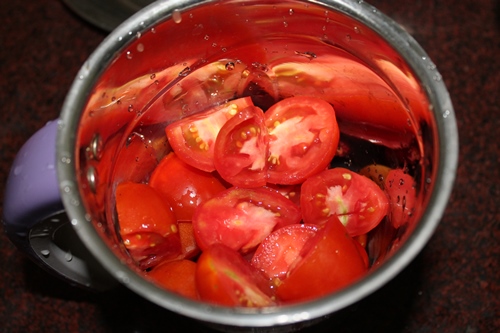 Add in tomatoes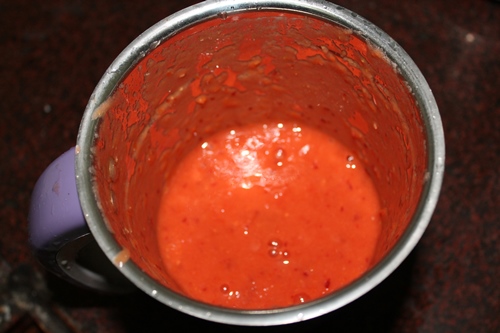 Puree them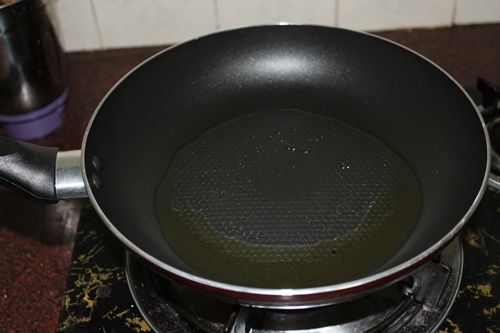 Heat olive oil in a pan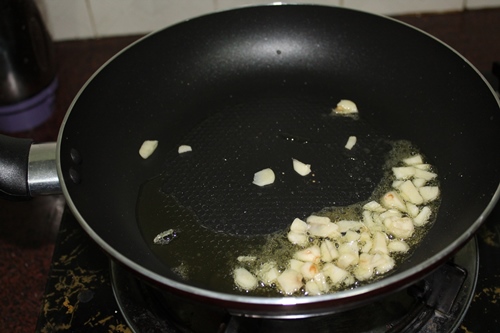 Add in some garlic cloves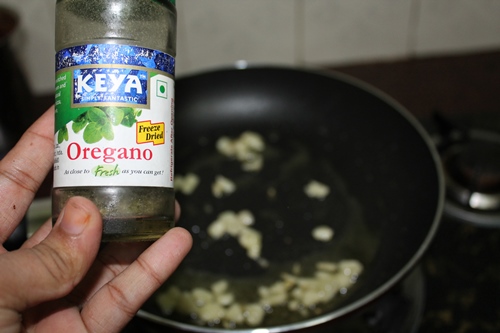 Sprinkle in some oregano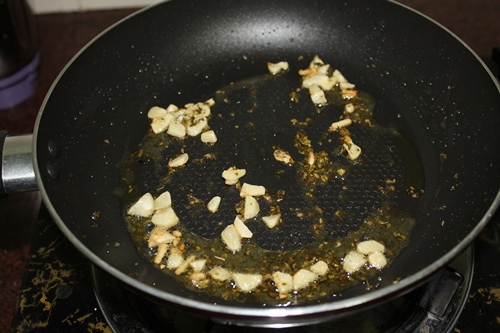 Let them sizzle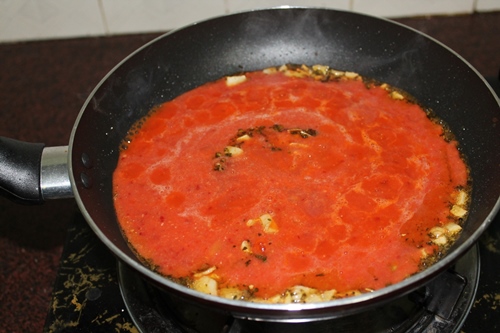 Pour in the sauce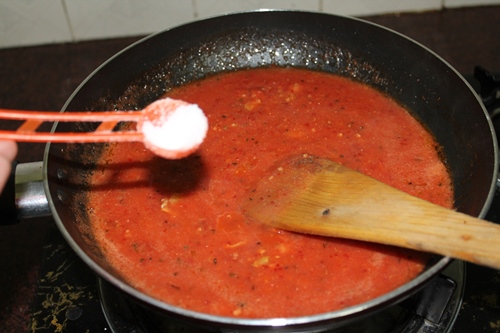 Season with salt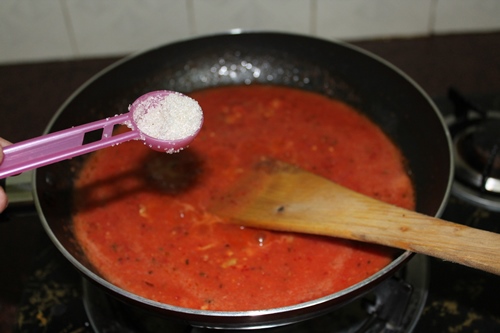 and sugar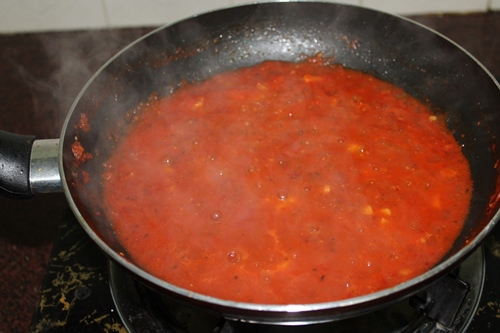 Cook them till the raw taste gets away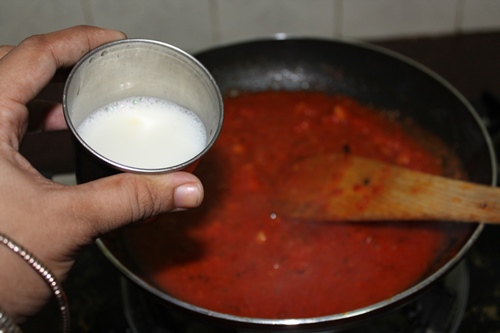 Now pour in some milk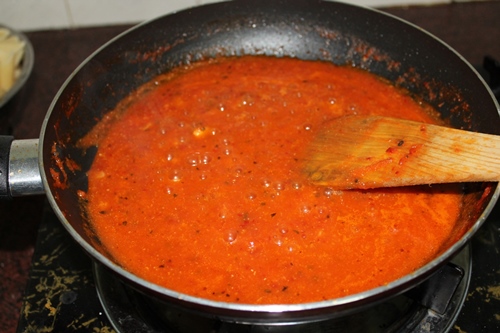 Mix them well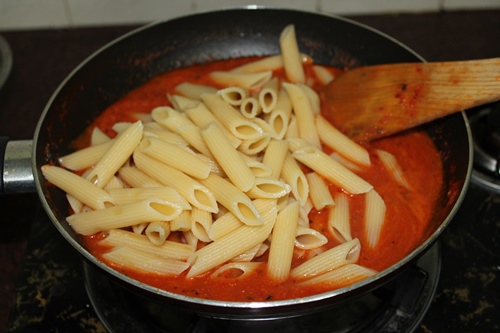 Add the pasta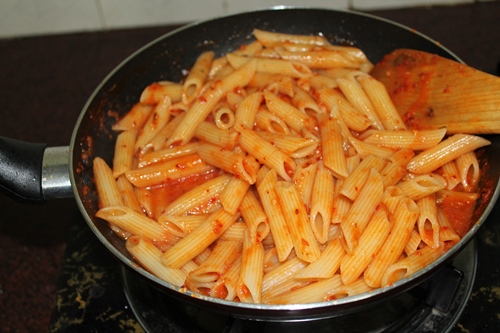 toss them well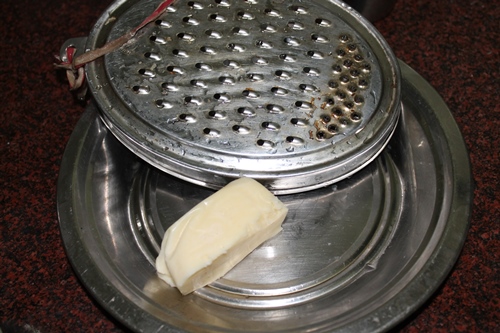 Grate some cheese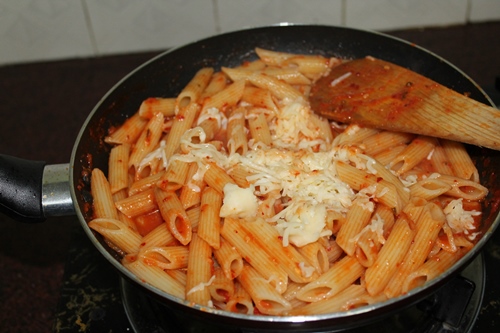 Add it to pasta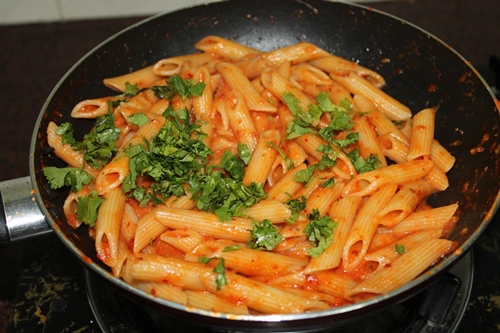 finish with some coriander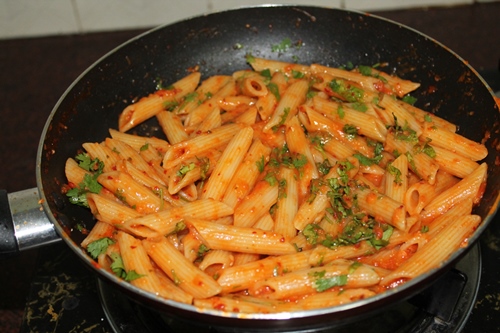 Mix well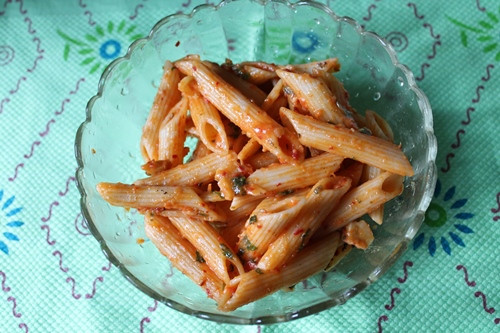 Serve
I am Aarthi, a happy homemaker, mom of two beautiful girls, married to my high school sweet heart. My goal is to teach people that cooking can be way more easier and joyful than they think. Yummy Tummy features recipes all over the world with step wise pictures which surely shows the ease of cooking.