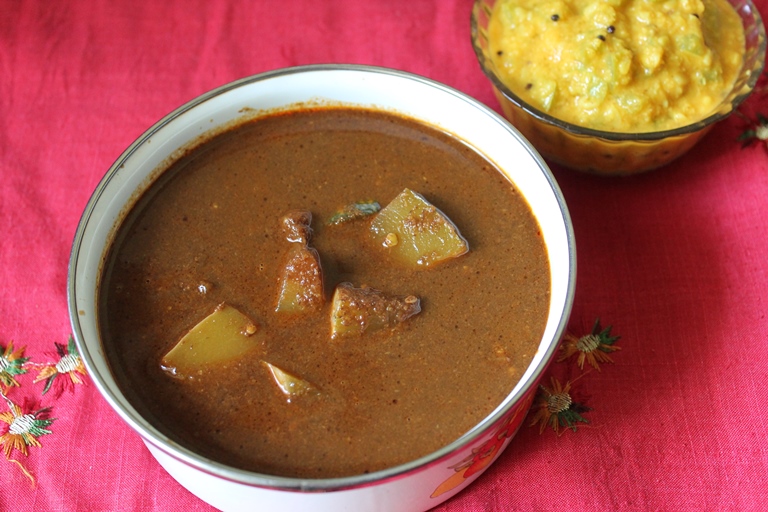 Theeyal is a very famous kulambu dish in our house, we make them quite often atleast once a week. The one thing which changes is the veggies we add in them. I already have a ulli theeyal and kadala theeyal recipe in this blog. This is another variation for that. Try this and let me know how it turns out…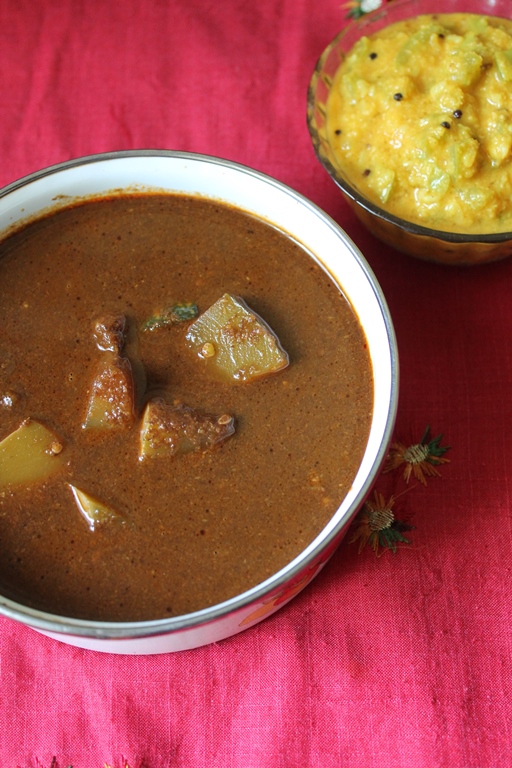 Preparation Time : 10 mins
Cooking Time : 30 mins
Serves : 4 to 5


Ingredients:
Pumpkin – 500 grams chopped with peel on
Water as needed
Salt to taste
Tamarind pulp – 2 tblspn
For Masala:
Coconut – 1 cup
Dry Red Chilli – 5
Coriander powder / Coriander seeds – 3 tblspn
Oil – 1 tblspn
For Seasoning:
Oil – 1 tblspn
Shallots / Sambar Onion / Chinna Ulli – 3 sliced
Fenugreek Seeds / Methi / Vendayam – 1 tsp


Method:
Heat oil in a kadai/ Add in dry red chillies and coriander seeds(if using) in the oil and fry till golden. Now add in coconut and roast till dark golden. If you didn't use coriander seeds add in coriander powder once the coconut turned golden and mix well. Switch off the heat and take this mix in a blender, add in water and make into a smooth puree.
Now in a kadai add in chopped pumpkin and this ground puree. Pour in required water, tamarind pulp, and salt to taste. Mix well.
Bring it to a boil and simmer the flame. Cook for 20 to 30 mins till the gravy is thick and cooked.
Now make seasoning by heating oil and frying sliced shallots and fenugreek seeds. Mix well. Pour this over the curry and mix well.
Serve this over rice.


Pictorial: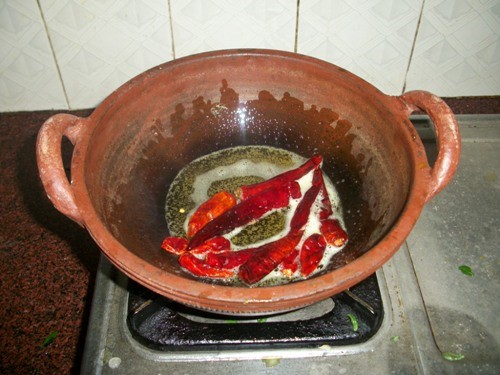 Heat oil in a kadai, add in chillies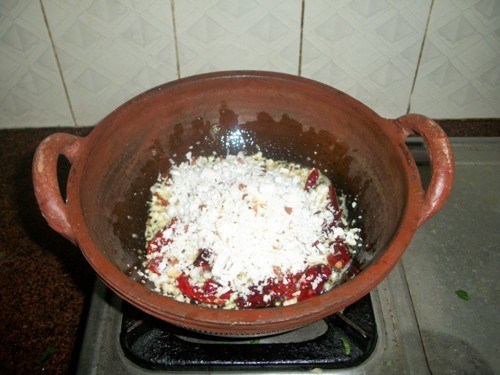 Add in coconut
start roasting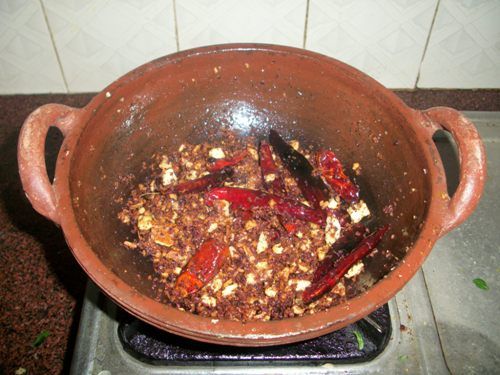 fry till they are golden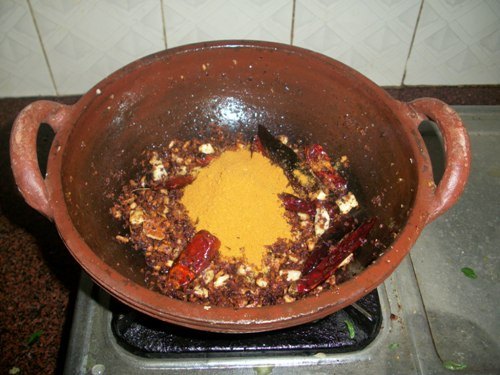 Add in coriander powder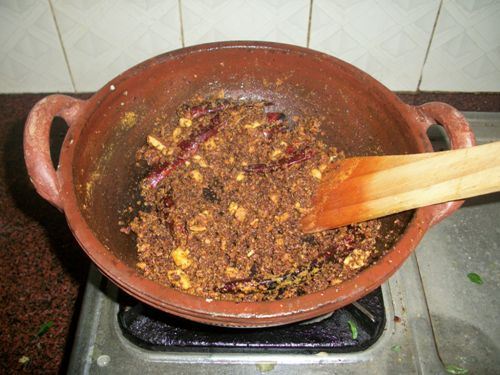 mix well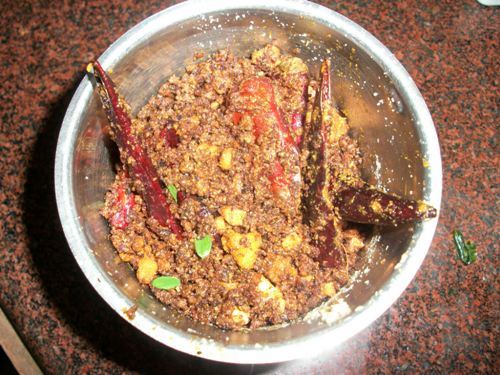 take that ina blender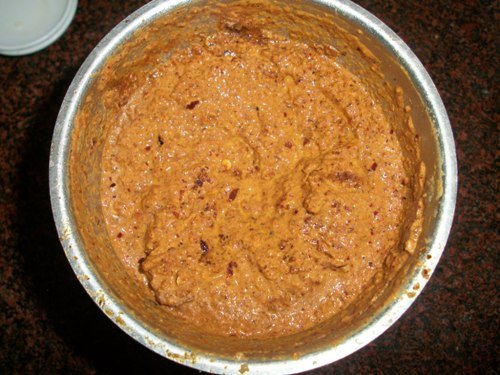 puree them very smoothly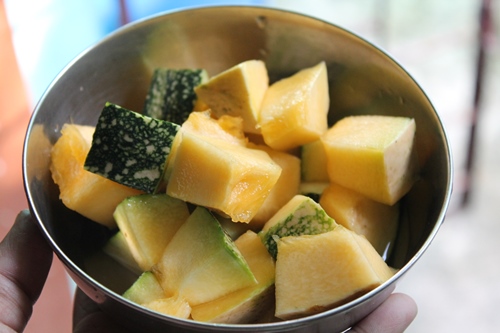 Chop up pumpkin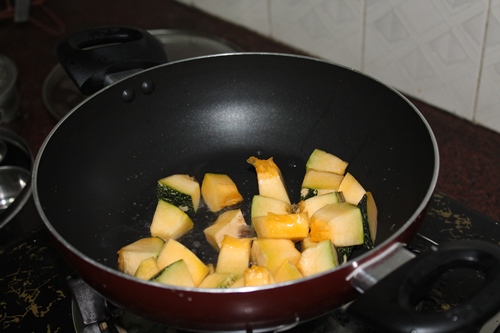 Add them to a kadai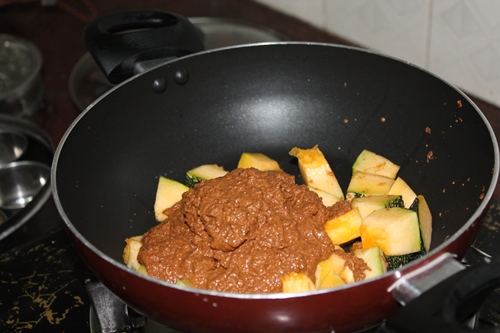 Add in ground up masala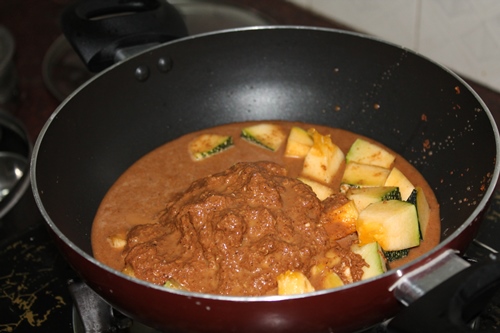 pour in water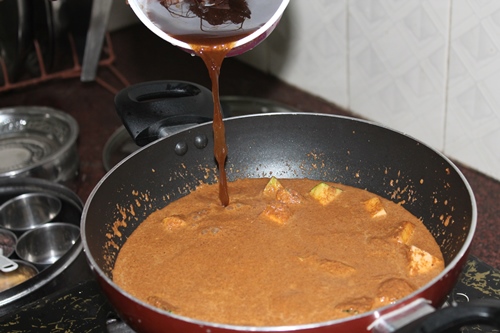 add some tamarind juice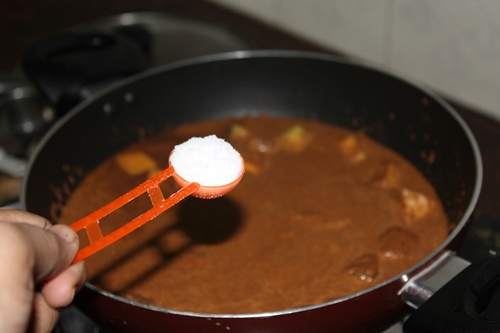 salt it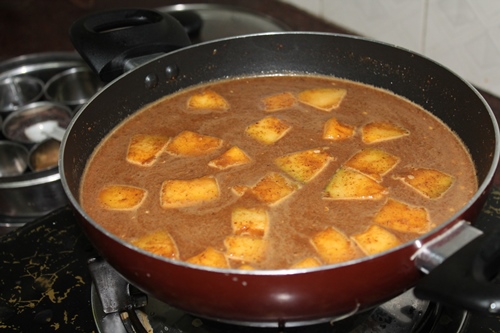 mix well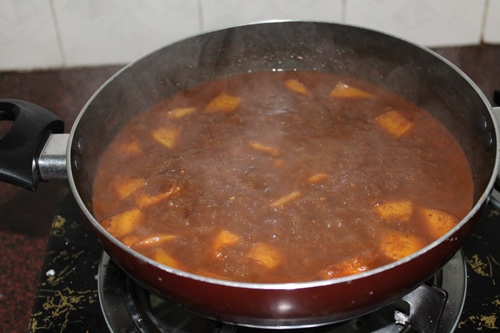 bring it to a boil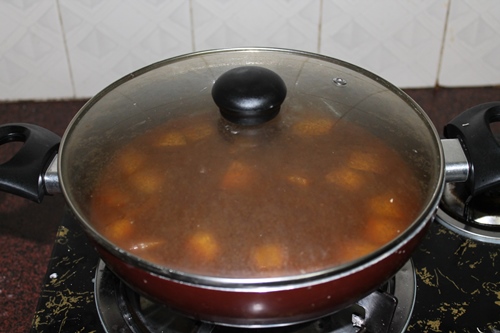 cover and simmer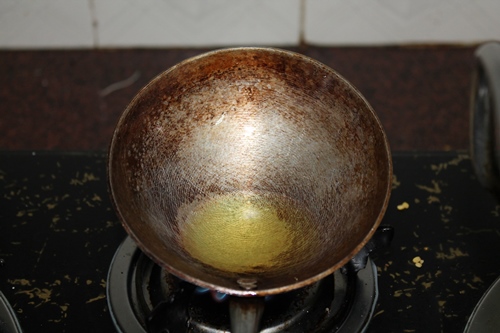 heat oil in a kadai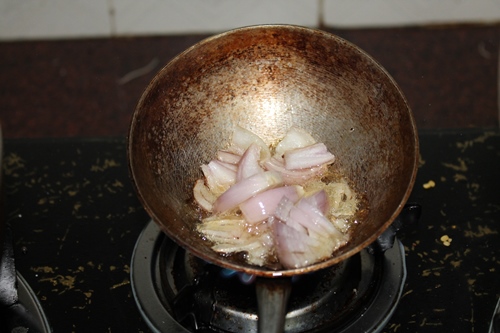 add in some sliced shallots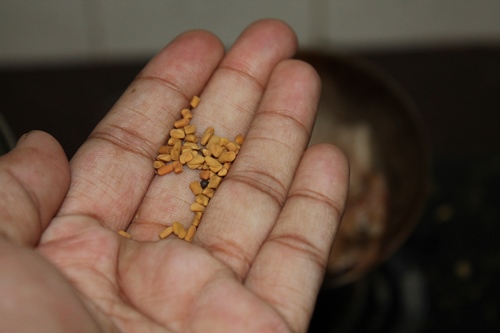 some fenugreek seeds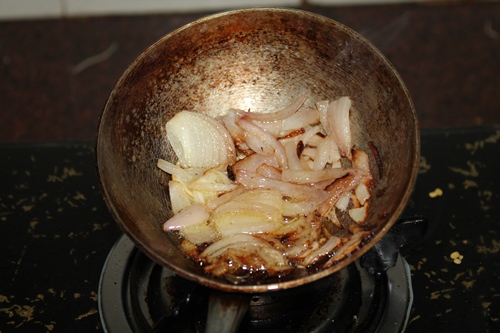 fry till golden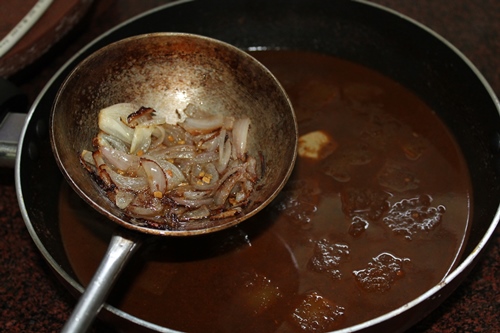 pour it over the theyal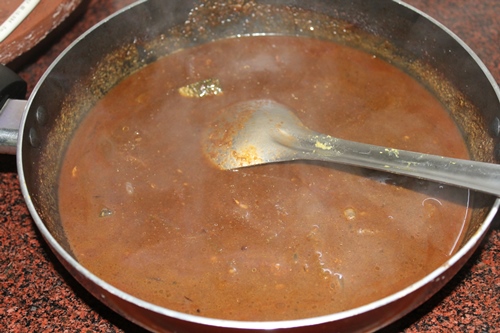 mix well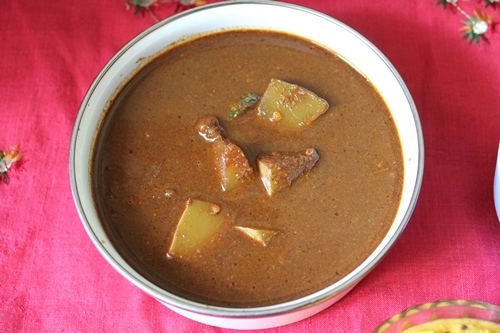 serve