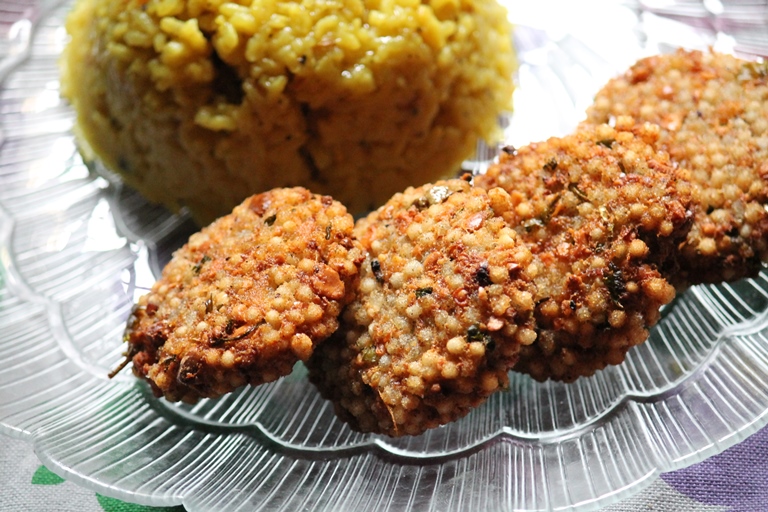 This has been in my to do list for quite a while. I wanted to make it and post before navrathri because it is a must make and most of us favorite vada too. I got quite a few request for this from my viewers. But somehow i didn't find time to post previously. But today i decided to make this for the pooja, i took pictures so i can share it today.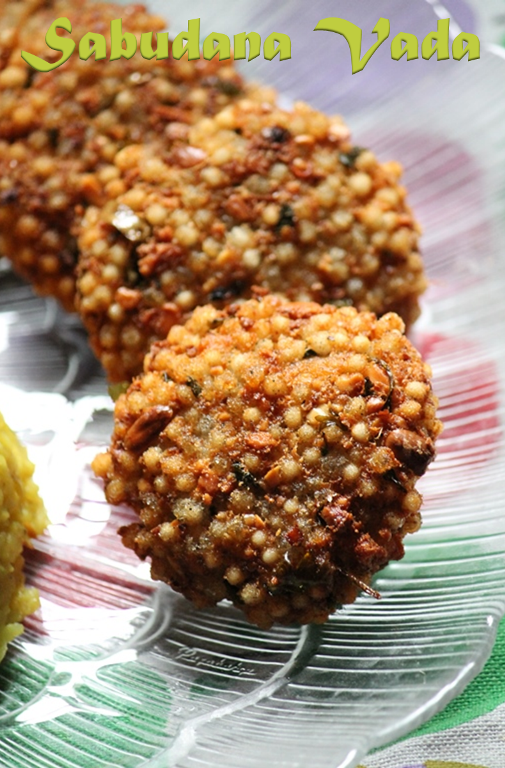 I loved the texture of the vada and it was beautifully crispy and delicious. It was so crunchy on the exterior and so fluffy and soft in the middle.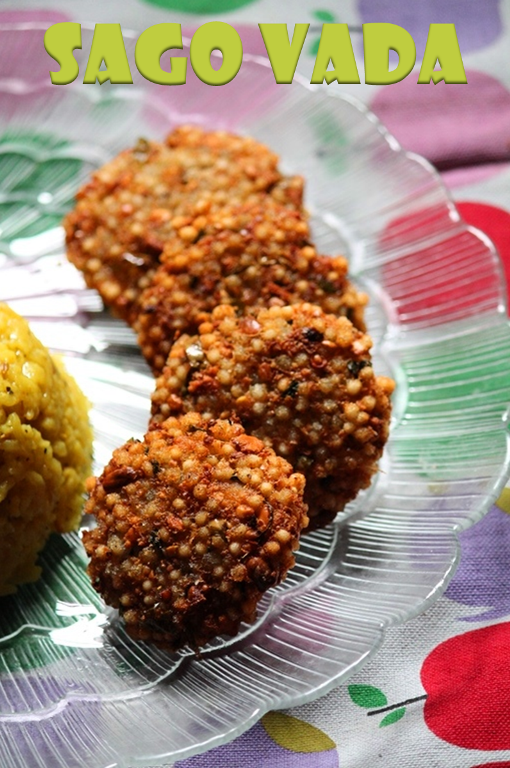 So try this out and let me know how it turned out for you..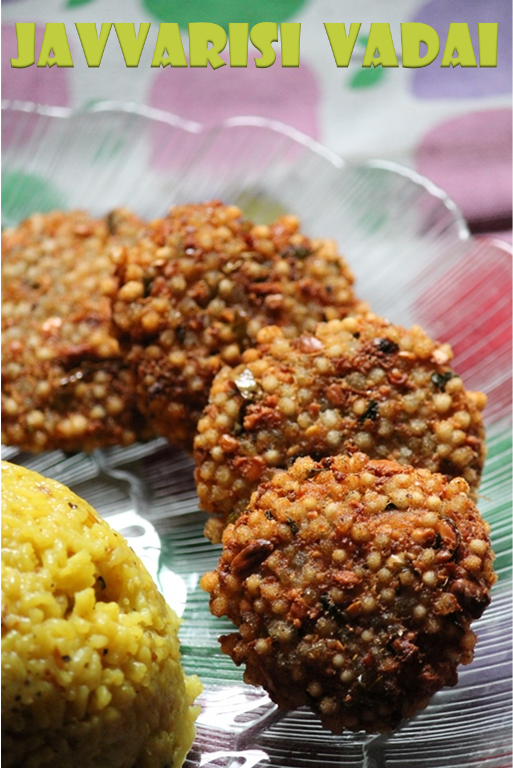 Preparation Time : 10 mins
Soaking Time : 3 to 4 hours
Cooking Time : 20 to 25 mins
Makes : 15 vadai
Ingredients:
Sago / Sabudana / Javvarisi – 3/4 cup
Potato – 1 medium size peeled and cubed
Roasted Peanuts – 1/4 cup
Green Chilli – 2 finely chopped
Ginger – 1 tsp grated
Coriander Leaves – 3 tblspn finely chopped
Salt to taste
Oil for deep frying
Rice Flour – 1 tblspn (optional: add if the mix is too wet)
Method:
Take sago in a bowl and cover it with water. let it soak for 3 to 4 hours. Drain it and set aside.
Now you have to cook the potatoes. You can cook it on stove top or in microwave. I peeled and chopped the potatoes and took them in a microwave safe bowl. I poured in little water, cover the bowl with a plastic wrap and microwaved it for 5 mins. Now i drained the water and mashed it with a fork.
Take roasted peanuts in a mixer and grind them coarsely. I had roasted peanuts on hand, if your peanuts are raw, roast them on a pan till it turns little golden and use it.
Now in a bowl, take the drained sago, mashed aloo, crushed peanuts, chopped green chillies, grated ginger, coriander leaves and salt. Mix well using your hands.
If the mix is too wet, add some rice flour and mix.
Now shape them into small balls and flatten them..
Heat oil for deep frying.Drop the vada in hot oil and fry till golden.
Drain and serve.
Pictorial: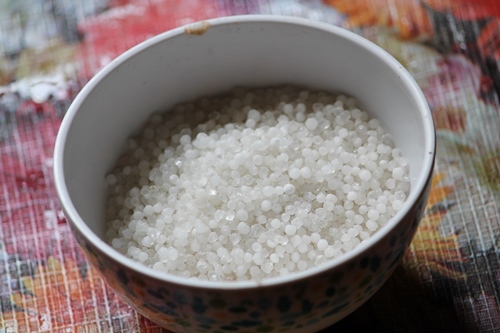 Start by soaking sago..Take sago in a bowl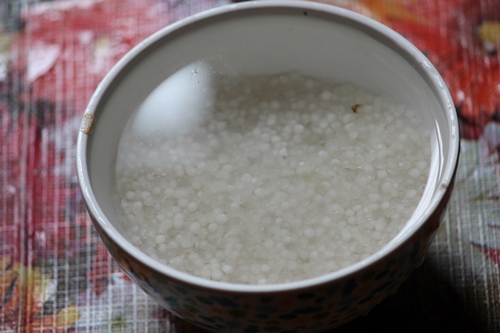 cover with water and let it soak..It will take around
3 to 4 hours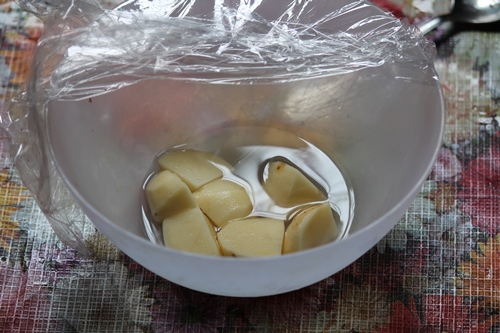 I took a medium size potato, peeled it, chopped it
and poured a little water over it, covered it
with cling wrap and microwaved it for 5 mins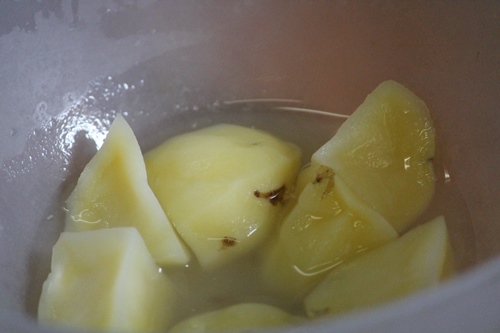 Now the potatoes are cooked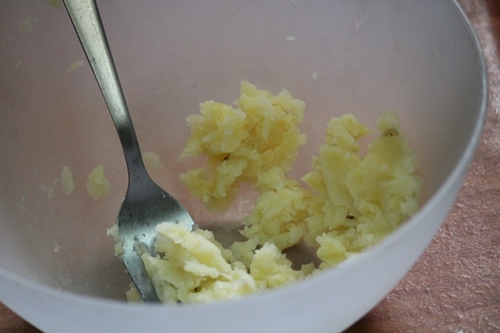 drain the water and mash it up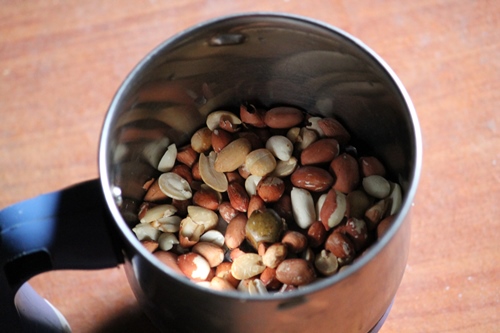 Take some roasted peanuts in a mixer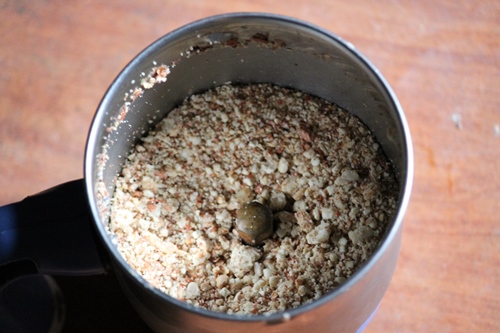 powder it coarsely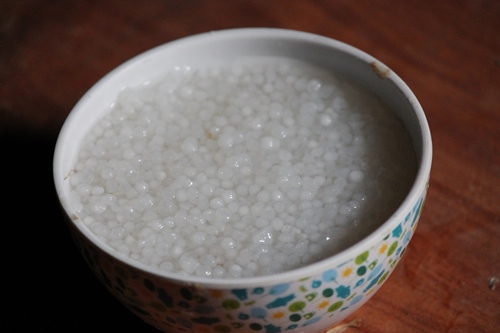 Now the sago is soaked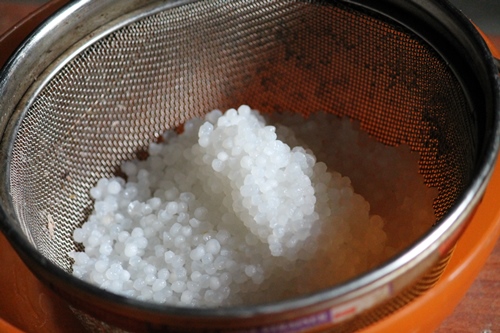 drain it completely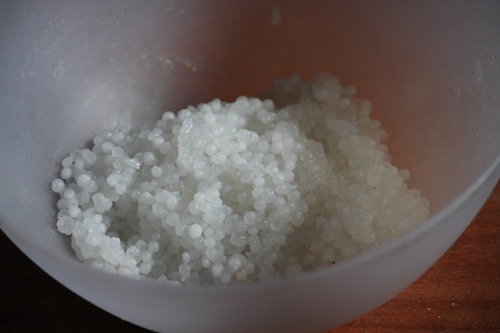 take the drained sago in a bowl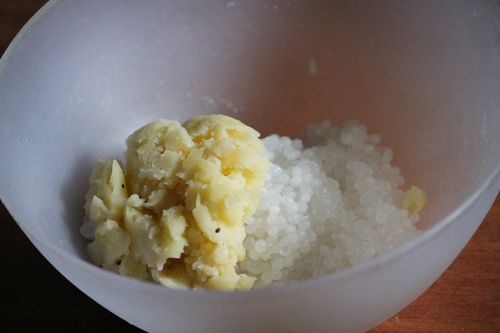 add in potatoes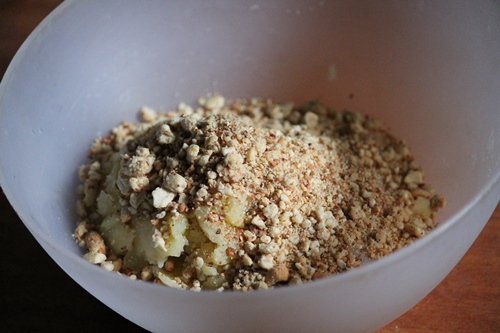 crushed peanuts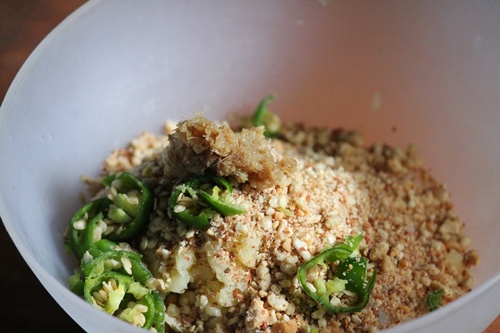 some green chillies and grated ginger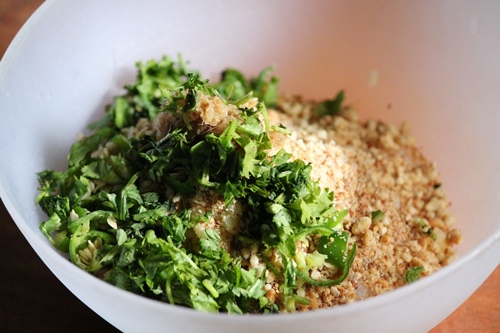 add lots of coriander leaves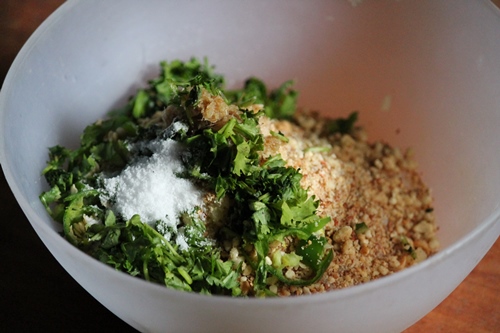 season with some salt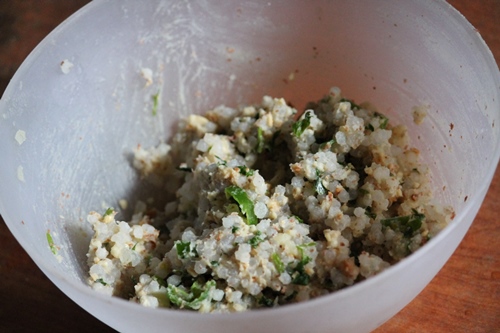 mix all these well..If the mix is too wet for you,
sprinkle some rice flour..But mine was perfect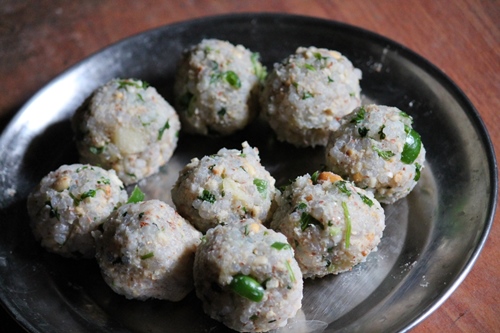 shape them into balls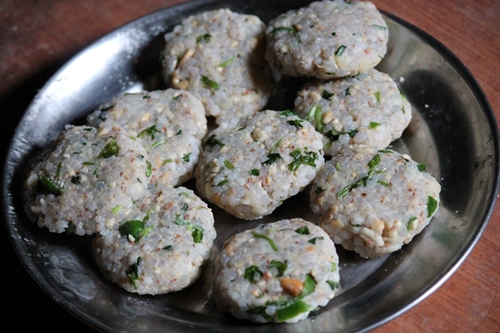 flatten them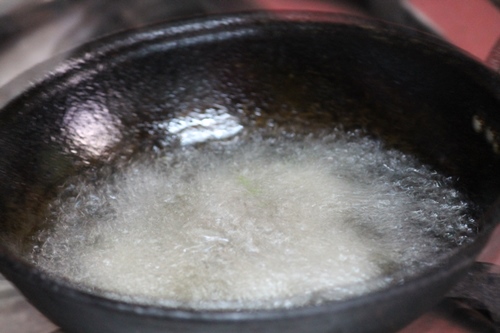 drop them in hot oil and fry till golden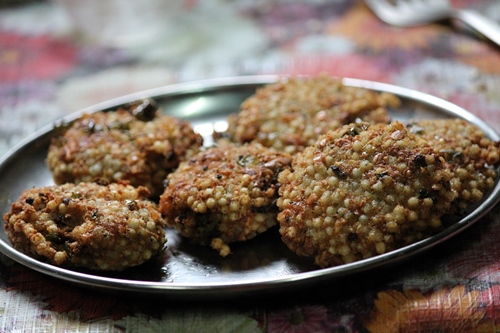 drain them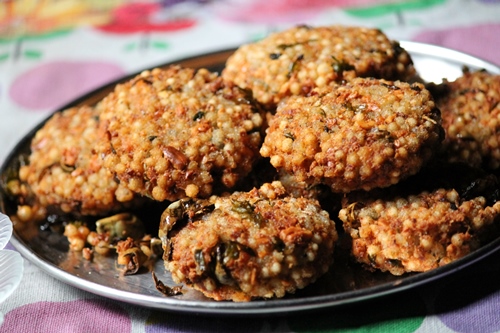 Enjoy hot..