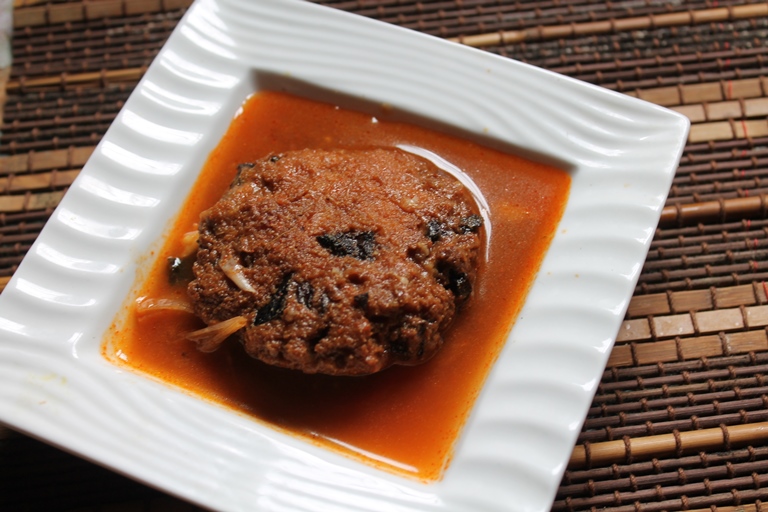 This is one dish which we make on all special day, hubby's favourite recipe too. I have shared a version of my mom's melt in mouth rasam vadai. It is completely different from this one. It just melts in your mouth. I love that so much more than this one.
Similar Recipes,
Mom's Rasam Vada
Curd Vada
Curd Idli
Masala Vadai
Medu Vada
Peas Vada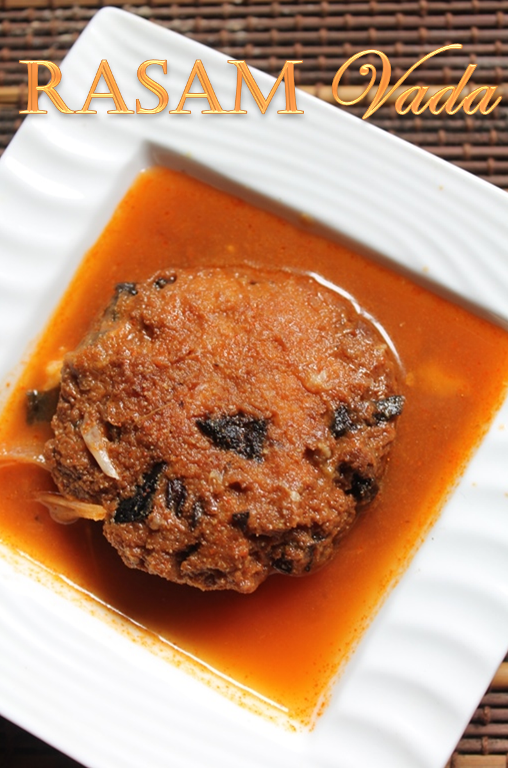 I made a plain simple rasam for this, but you can make
my tomato rasam
to soak the vada. Hope you will try this out and let me know how it turns out for you..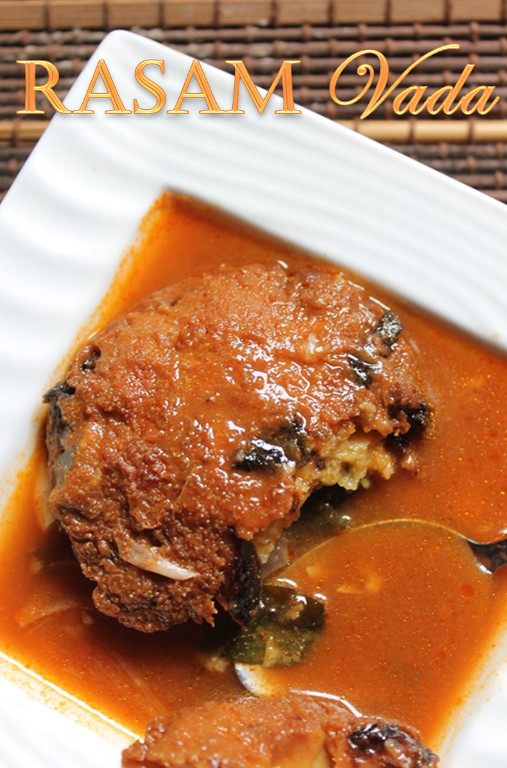 Preparation Time : 10 mins
Cooking Time : 20 mins
Resting Time : 1 to 2 hours
Makes : 10 to 12 vada
Ingredients:
For Vada:
Chana Dal / Kadalai Paruppu – 1 cup
Onion – 1 medium size chopped very finely
Green Chillies – 3 chopped finely
Ginger – 1 tblspn chopped finely
Curry Leaves a small handful
Salt to taste
Oil for deep frying
For Rasam:
Water 2 to 3 cup
Coriander Powder / Malli podi – 1.5 tblspn
Chilli Powder – 2 tsp
Salt to taste
Garlic – 10 cloves crushed
Curry leaves a handful
Method:
Soak chana dal for 3 to 4 hours. Drain it. Add it to blender and grind coarsely.
Now add salt and other ingredients except oil and mix well.
Take small portion and flatten it slightly. Fry it in hot oil till golden and crispy. Drain and set aside.
Now Take the other ingredients in a large pot and bring it to boil.
Add in fried vada and simmer for 10 to 15 mins

Now turn off the heat and cover the pot, soak it for 1 to 2 hours.
Serve hot.
Pictorial: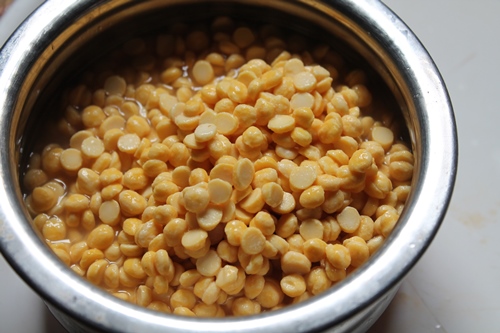 Soak Chana Dal Overnight or 3 to 4 hours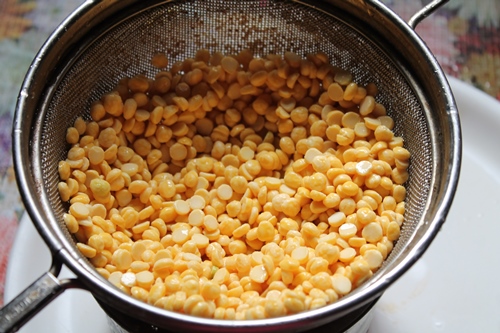 Strain it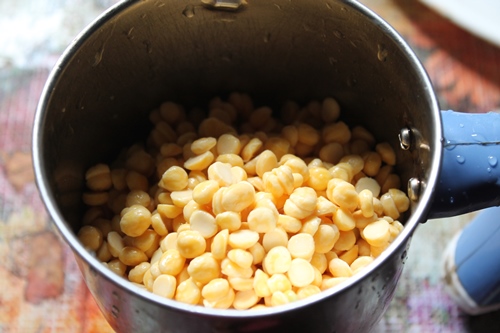 Take it in a blender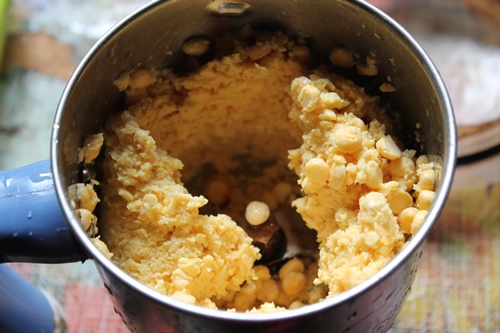 crush it coarsely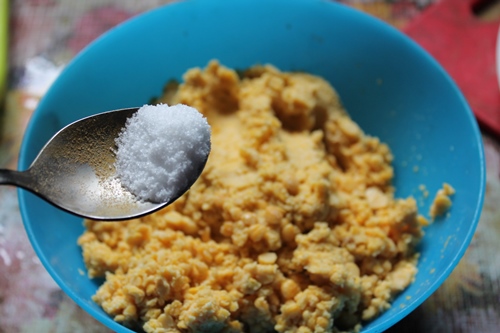 add in salt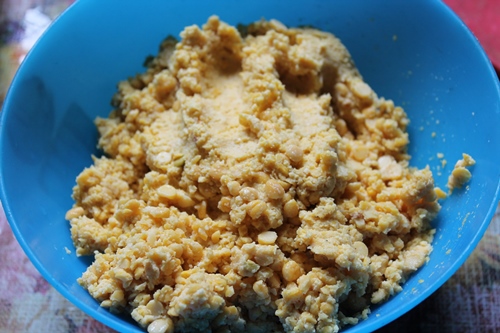 Mix well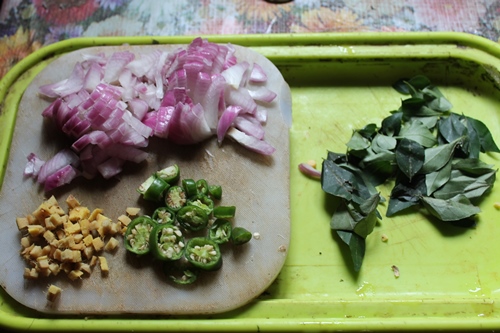 Prepare your veggies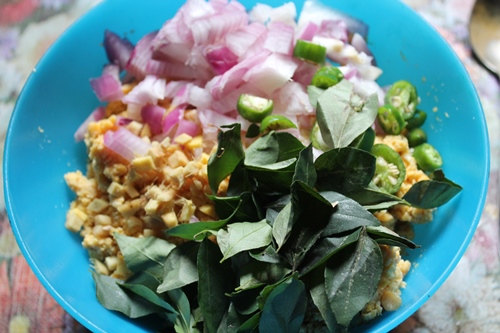 add in other ingredients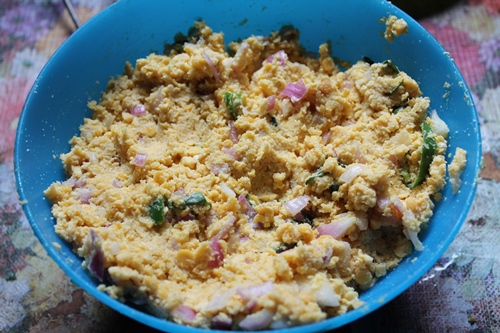 Mix well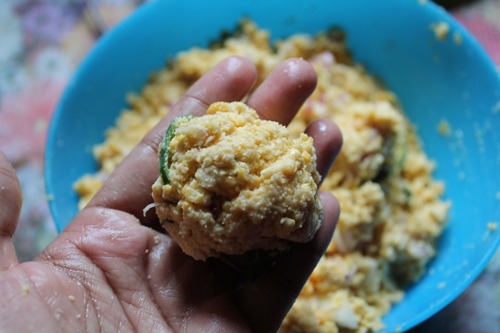 Take a small portion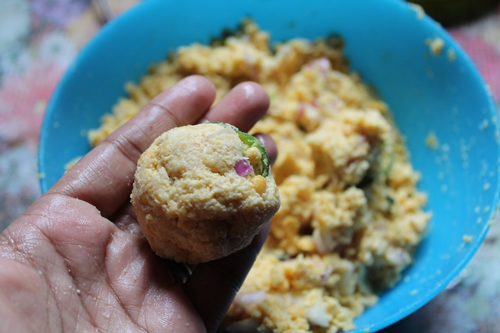 Shape it into balls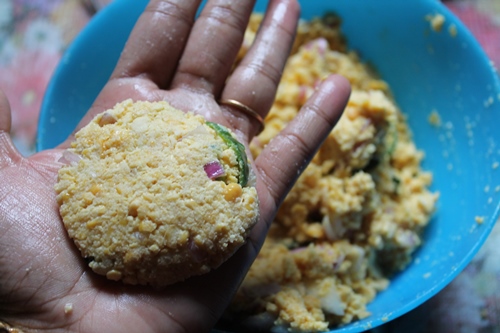 Flatten it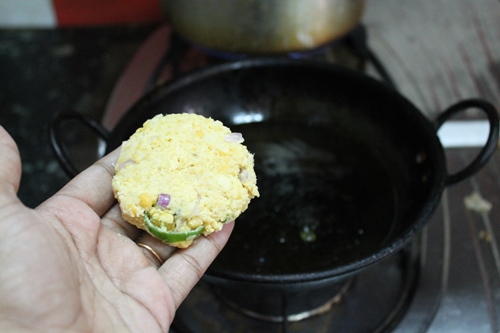 Drop the vada in hot oil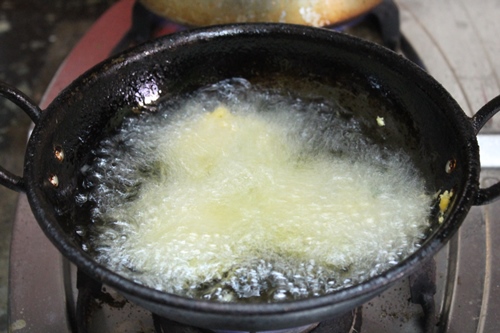 fry till golden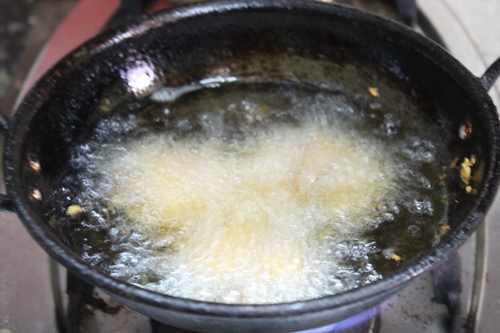 fry till golden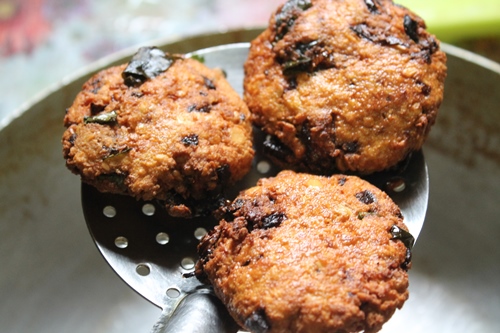 drain it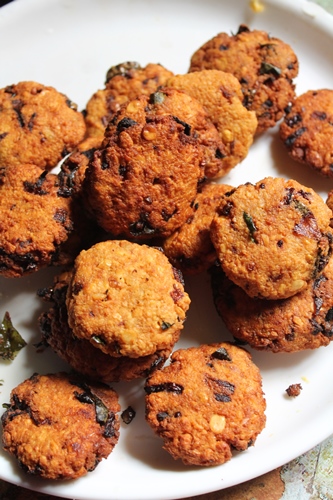 vadas done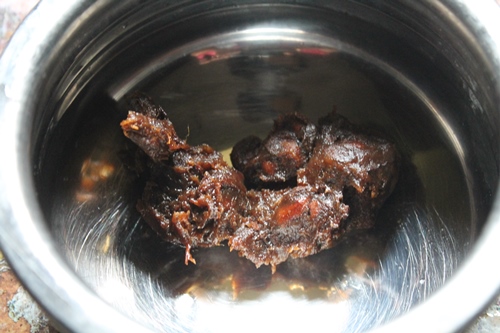 Now lets make the rasam..Take tamarind in a bowl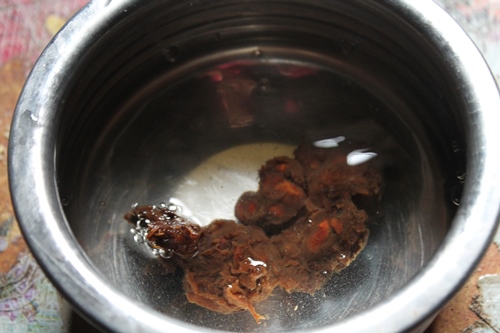 Cover with some water and let them soak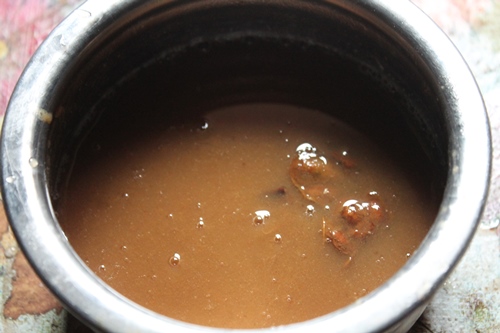 Mix well and strain it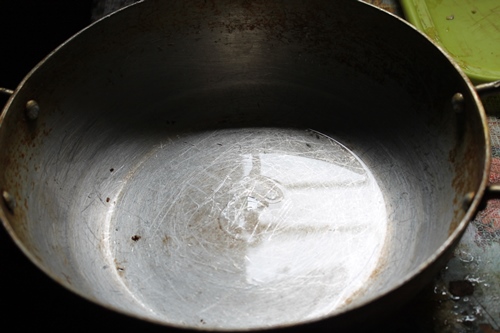 Take a big kadai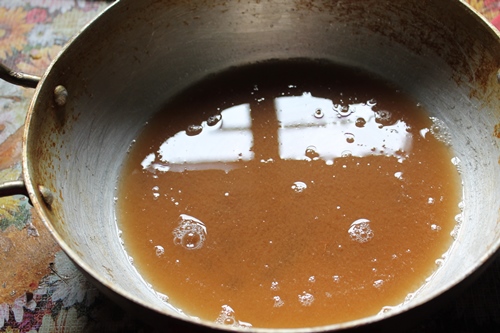 Add in tamarind pulp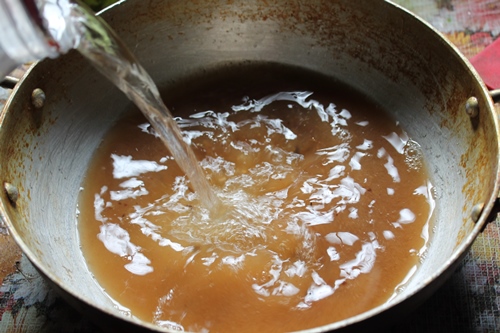 add in lots of water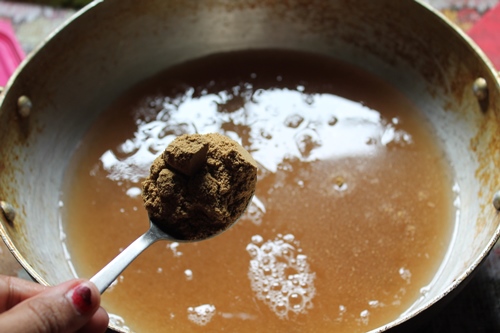 Add in some coriander powder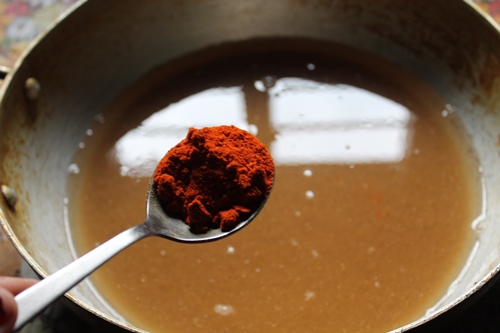 and chilli powder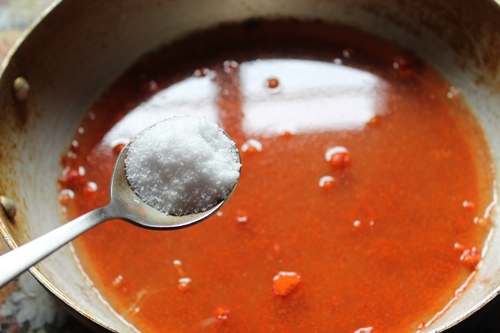 and some salt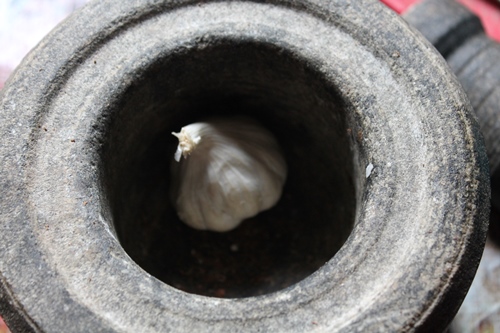 Now take a whole head of garlic..No need to peel
pound it so it is crushed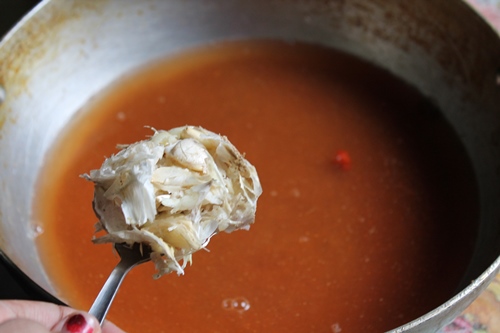 add that to the rasam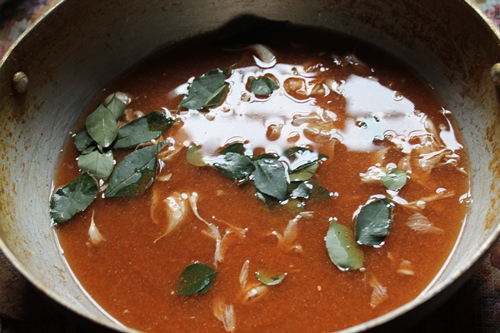 add a handful of curry leaves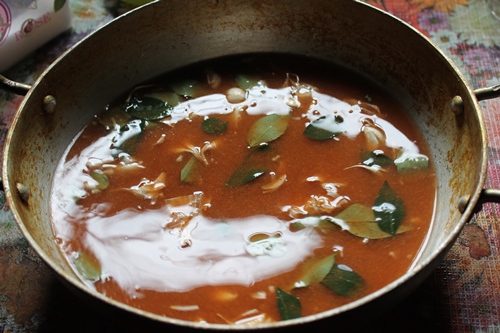 Mix this whole thing up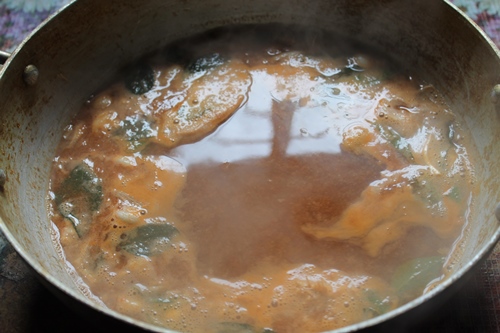 Bring everything to a boil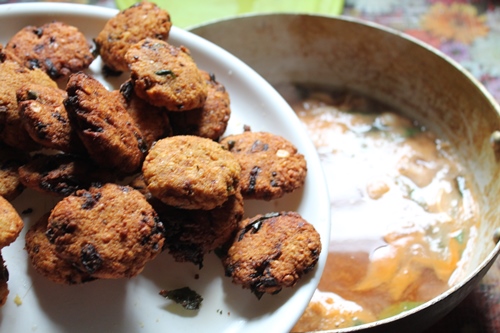 Add in fried vadai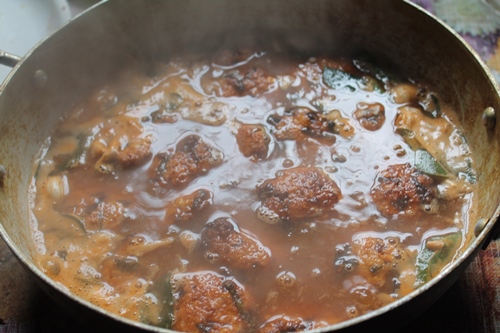 Simmer for 10 to 15 mins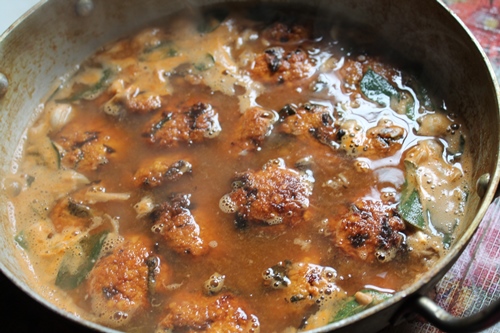 Leave it to soak for 1 to 2 hours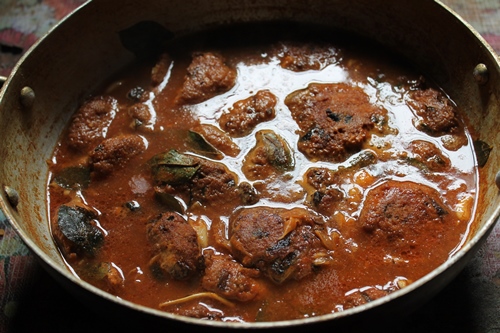 now it is soaked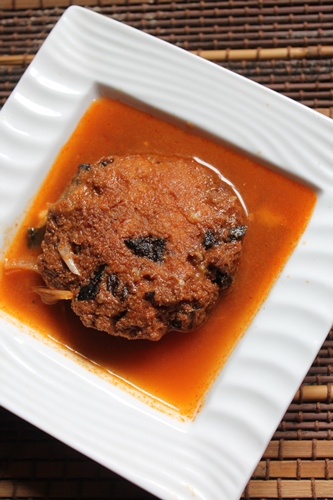 Serve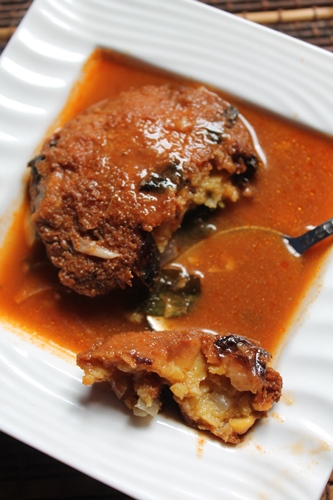 Yum..