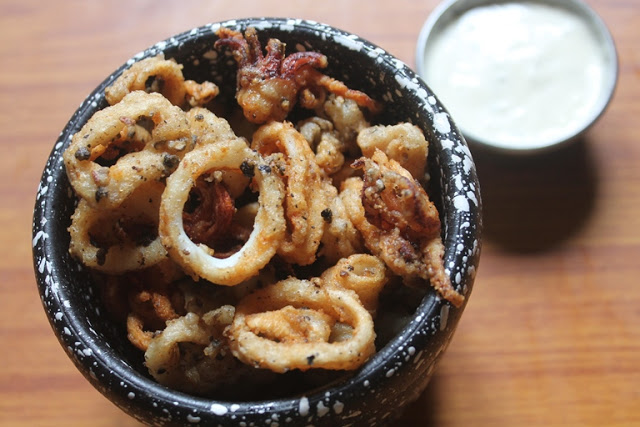 One of the simplest recipe you could make. It needs just 3 to 4 ingredients to make this but it taste just yum. There is no big spices going in this, it is just squid, salt and pepper and sprinkle it with some cornflour and fry. Thats it.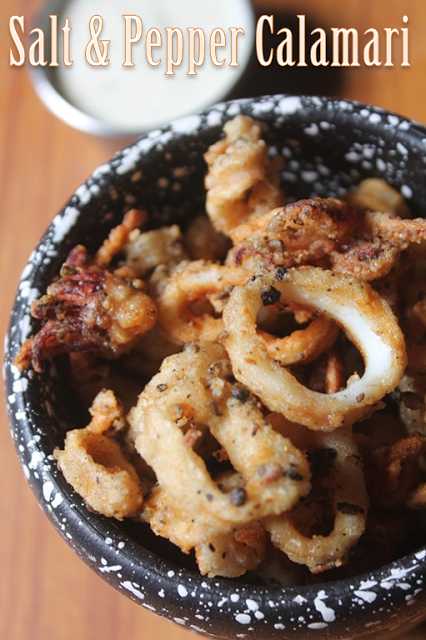 I am not a big fan of seafood, but still i loved this one so much.It is crispy and tender. Specially when it is served with the garlic mayo it taste amazing.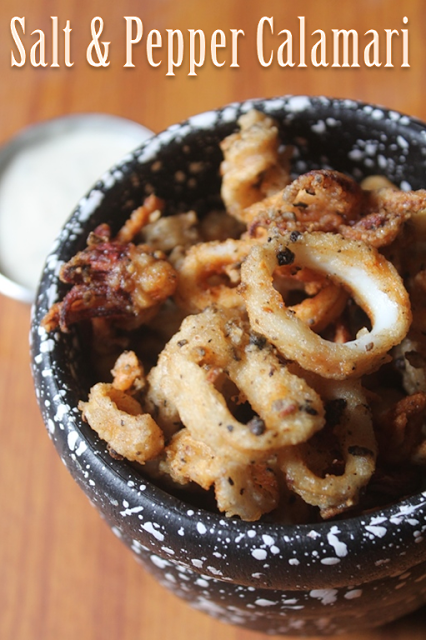 Hope you will give this a try and let me know how it turns out for you..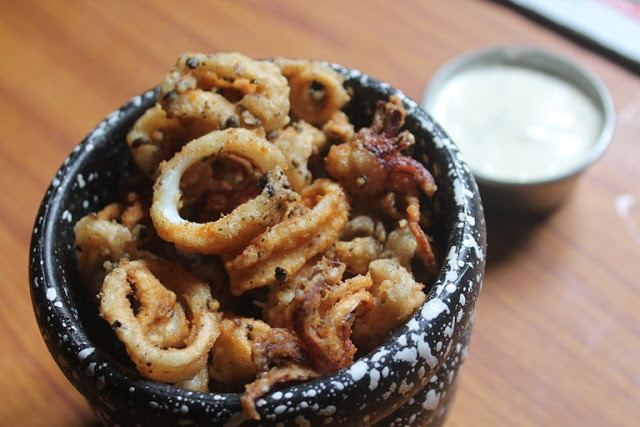 Preparation Time : 5 mins
Cooking Time : 1 to 2 min per batch
Serves: 3


Ingredients:
Baby Squid – 10 cleaned and cut into rings, tentacles left whole
Black Pepper – 2 tblspn
Rock Salt – 2 tsp to 1 tblspn
Corn Flour / Cornstarch – 1/2 cup
Oil for deep frying


Method:
Take salt and pepper in a mortar and pestle and crush coarsely.
Now take squid in a bowl, add this mix and cornflour and coat gently.
Heat oil for deep frying, drop squid in hot oil and fry till crispy. Drain onto some paper towel.
Serve hot with garlic mayonaisse.


For Garlic Mayo:
Take mayo in a bowl, grate in some garlic and mix well. Serve with squid.
Pictorial: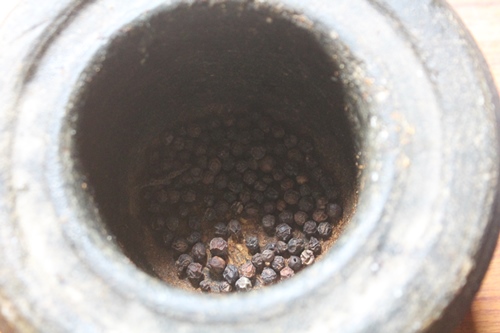 Take black pepper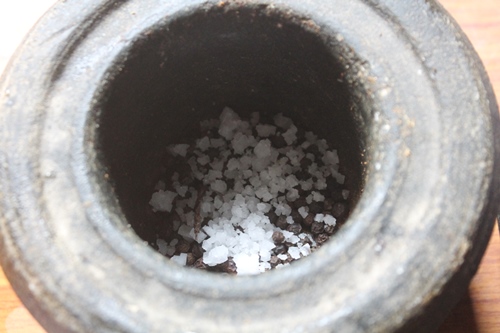 add some rock salt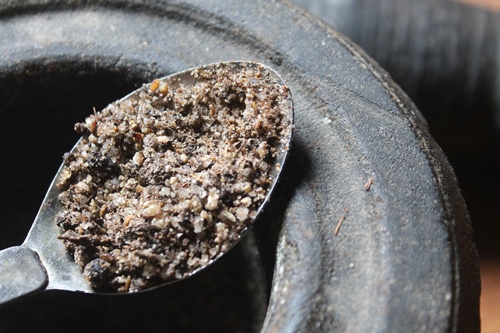 crush to a coarse mix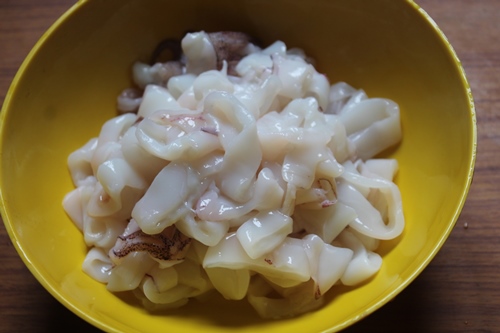 take squid in a bowl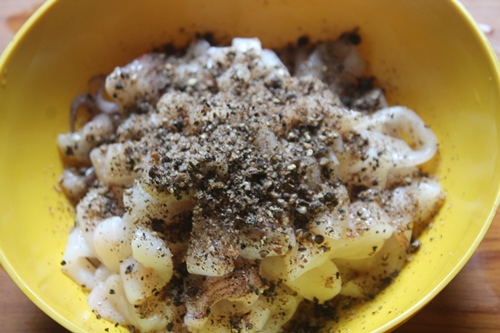 add the pepper and salt mix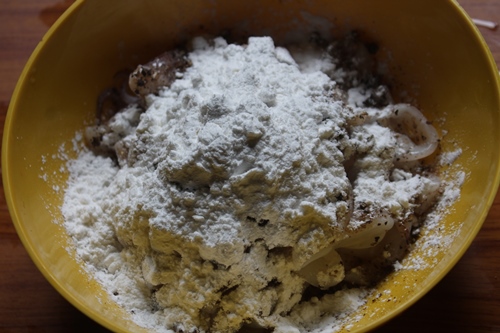 add cornflour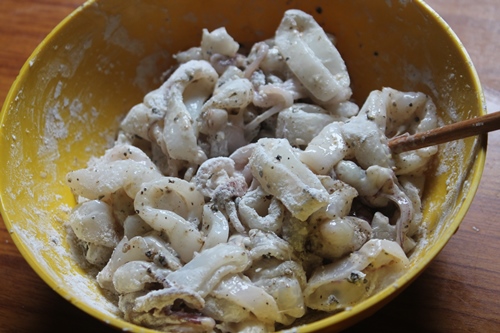 mix gently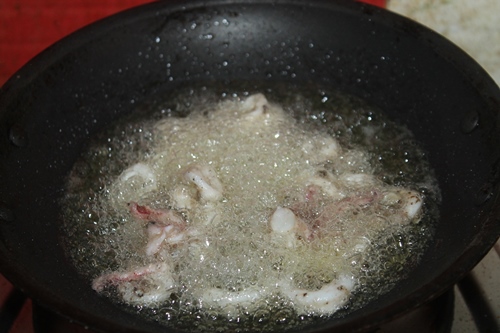 heat oil in a kadai, add the squid in it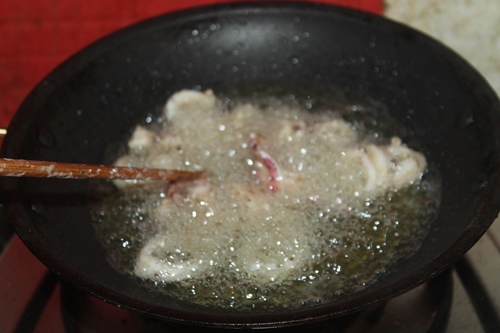 separate it using a chopsticks or fork..It may splatter so be careful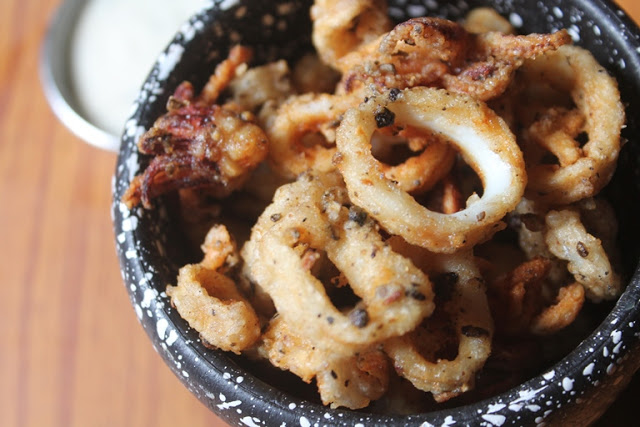 Drain when it gets golden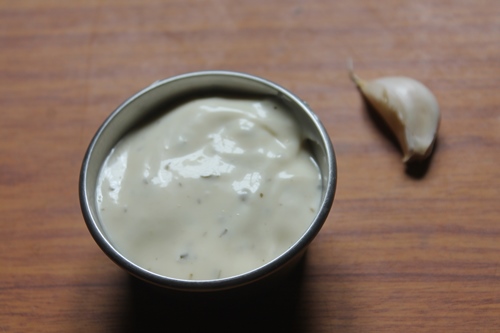 Now make garlic mayo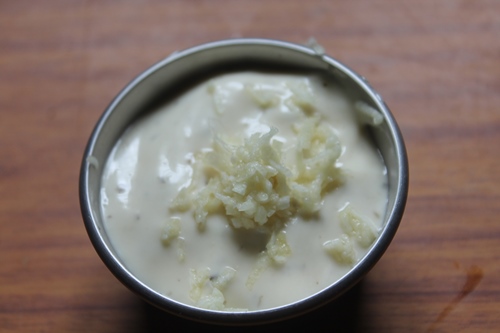 take mayo in a bowl, add in grated garlic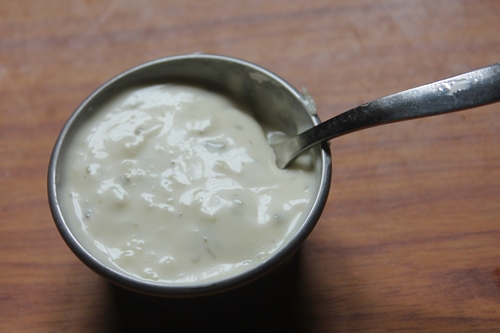 mix well and serve with calamari