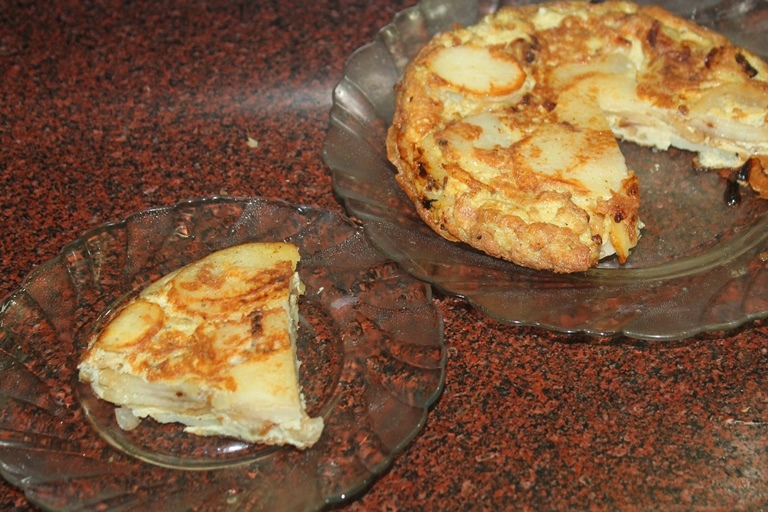 Pin
Spanish omelette recipe / Spanish style omelette recipe with step wise pictures
This is my first attempt trying this omelette. I looked through so many recipes and finally made this and it was pretty good actually. The main thing about this omelette is the sweetness of the onion pairs beautiful with the potatoes and eggs. This omelette makes a great breakfast idea, since you can make one huge omelette and portion this as per you need. Taste great with ketchup.
I used thinly sliced potatoes in this and cooked the potatoes till it gets nice and crispy. This way the omelette taste yummy. I strongly suggest you to use olive oil in this recipe which adds nice taste to the omelette.
Similar Recipes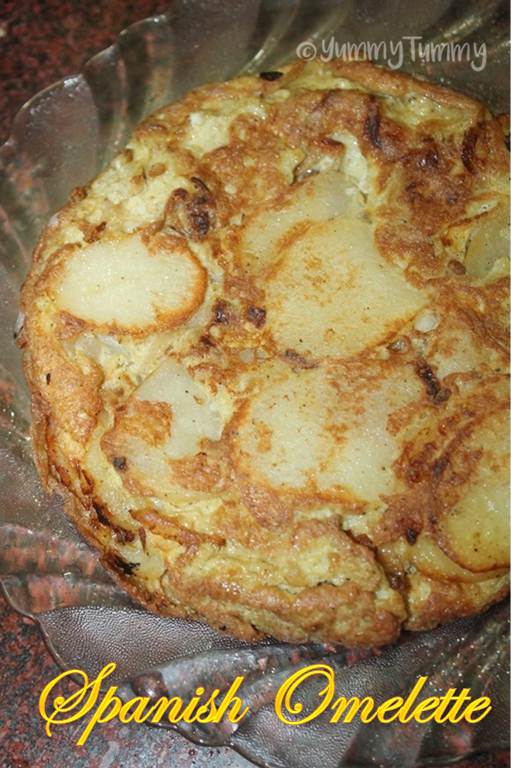 Pin
https://www.yummytummyaarthi.com/2016/01/japanese-rolled-omelette-recipe.html
Hope you will give this a try and let me know how it turns out for you.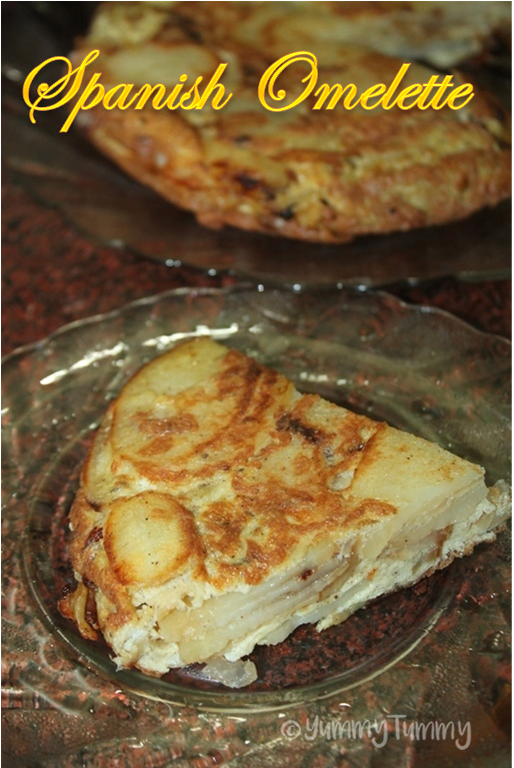 Pin
📖 Recipe Card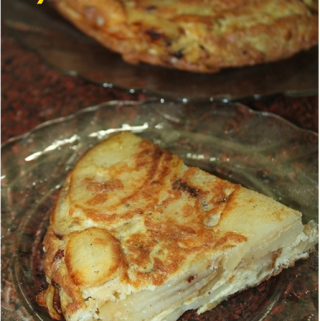 Spanish Omelette Recipe
Delicious spanish style omelette which taste so yummy. The crispy potatoes with sweet onions adds nice taste to the omelette. This omelette is perfect for breakfast.
Print
Pin
Rate
Ingredients
Olive Oil - 3 tblsp

Onion - 1 medium size sliced

Potatoes - 2 peeled and sliced thinly

Eggs - 5

Salt to taste

Pepper to taste
Instructions
Heat olive oil in a nonstick pan. Beat eggs with salt and pepper and set aside.

Add in onions and saute lightly.

Add potatoes and mix well. Season with salt and pepper and mix well.

Add egg over it and gently scramble lightly. So the uncooked eggs set.

Now cook till the top get cooked and bottom is slightly crispy.

Now place a plate over it, invert it, nowput the eggs back into the pan.

Cook for few more mins till potatoes get golden.

Now remove to a plate and serve.
Join us on Facebook
Follow us on Facebook
Share by Email
Share on Facebook
Pictorial:
1)Crack open eggs in a bowl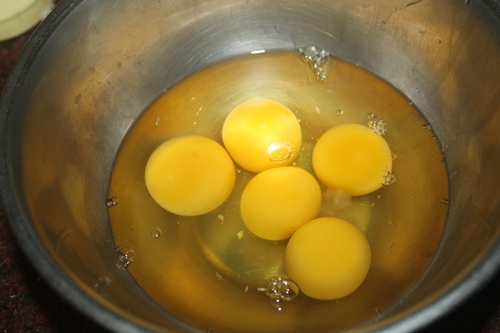 Pin
2)Add salt and pepper to taste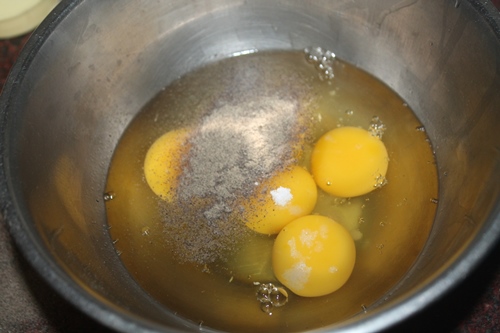 Pin
3)Whisk well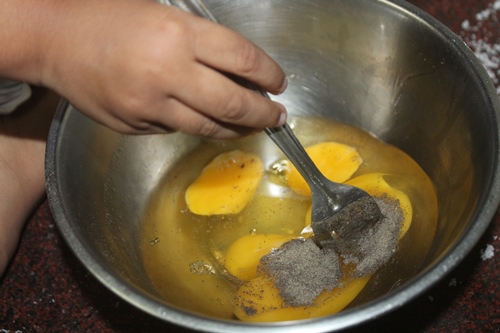 Pin
4)Now it is combined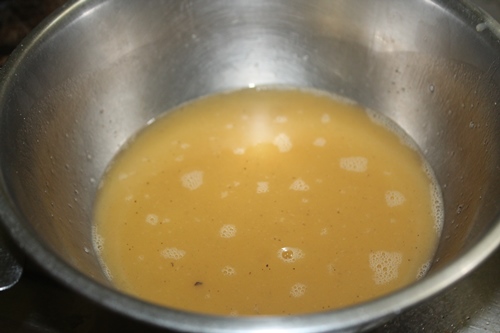 Pin
5)Take your potatoes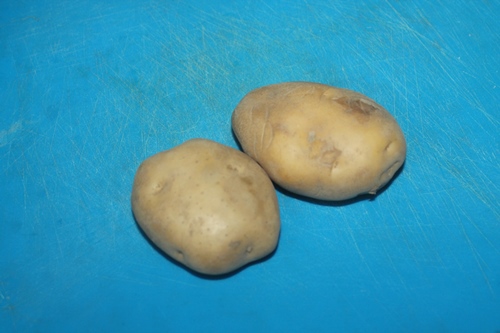 Pin
6)Peel off the skin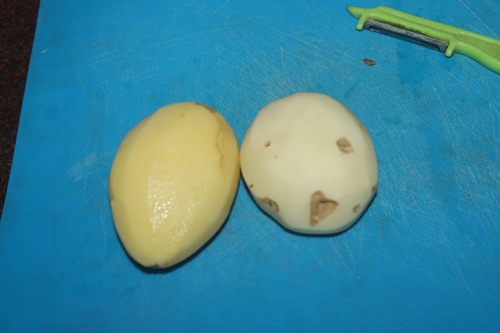 Pin
7)Slice it thinly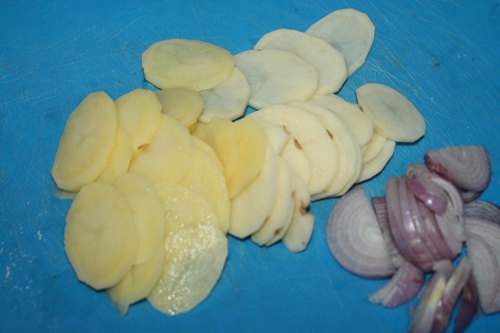 Pin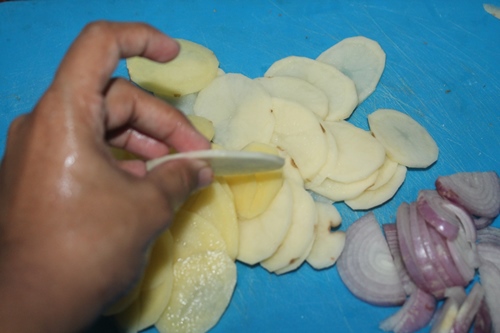 Pin
8)Now take some olive oil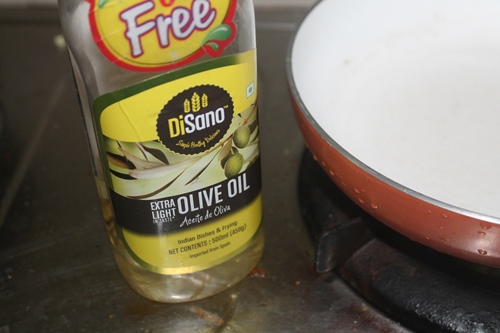 Pin
9)Add in onion slices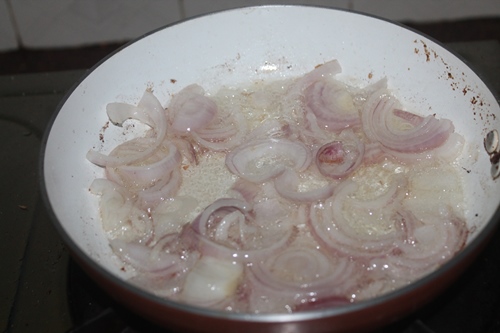 Pin
10)Add in potatoes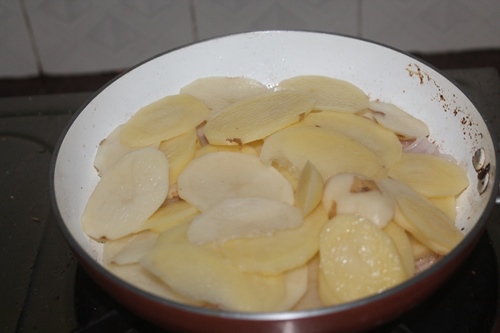 Pin
11)Season with salt and pepper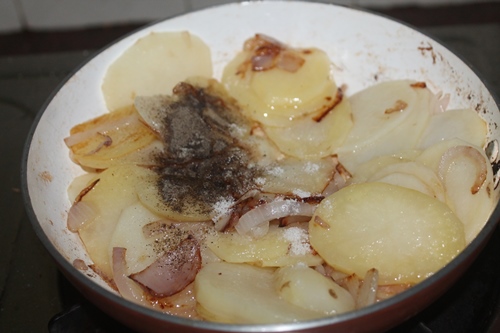 Pin
12)Mix well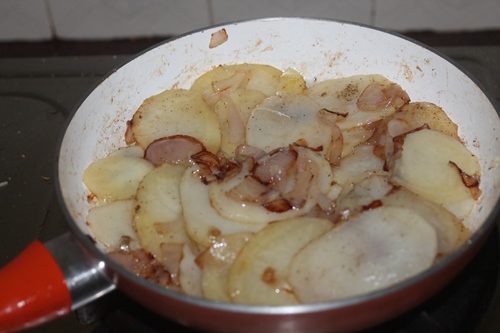 Pin
13)Cook till it gets nice and crispy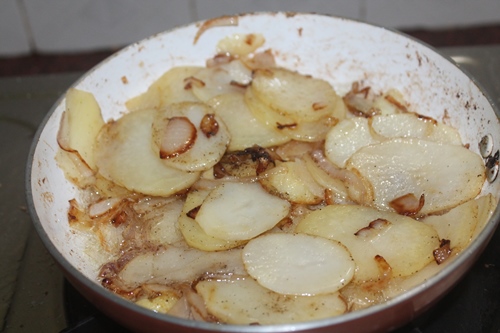 Pin
14)Pour in your eggs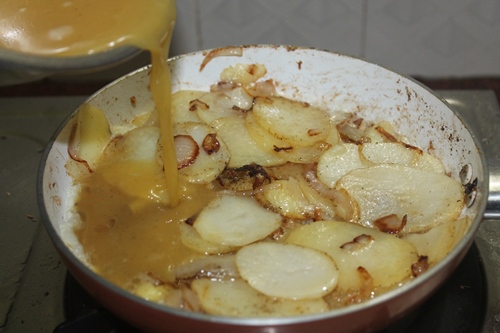 Pin
15)Now everything is poured in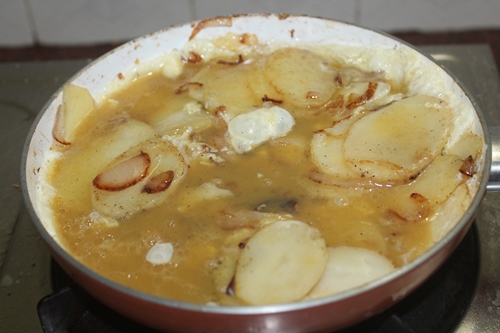 Pin
16)Use a spatula to bring the eggs out and cook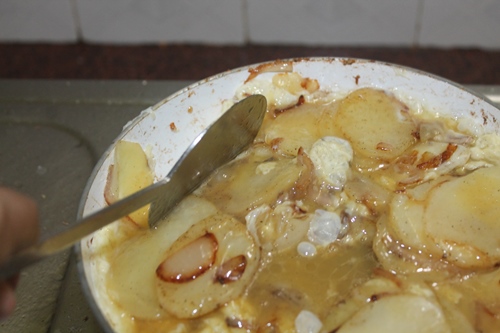 Pin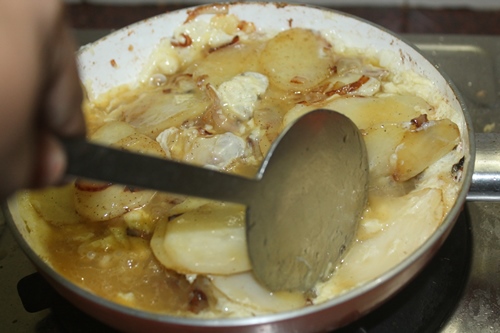 Pin
17)Cook few more mins till top gets set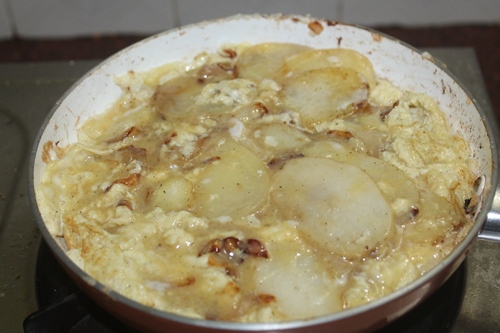 Pin
18)Now it is almost set and bottom is crispy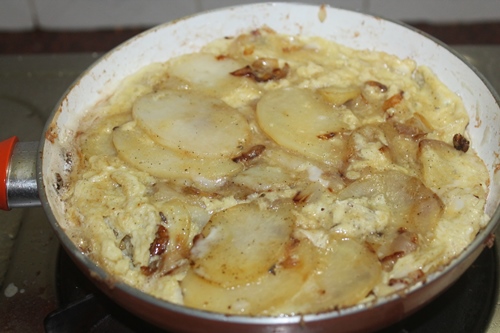 Pin
19)Place a plate on top and invert it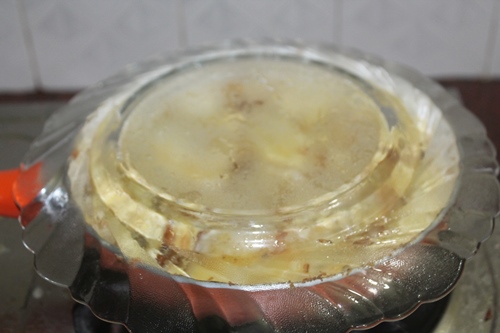 Pin
20)Like this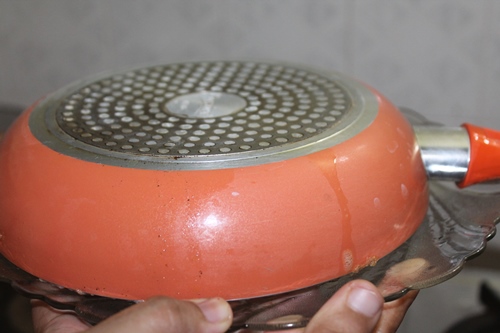 Pin
21)Now put this back into the pan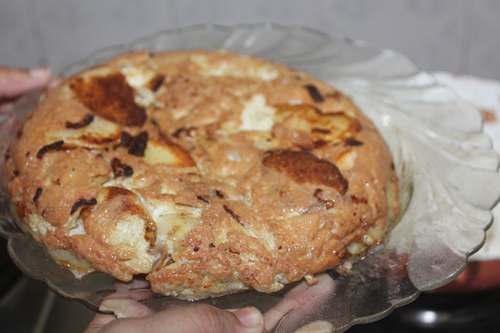 Pin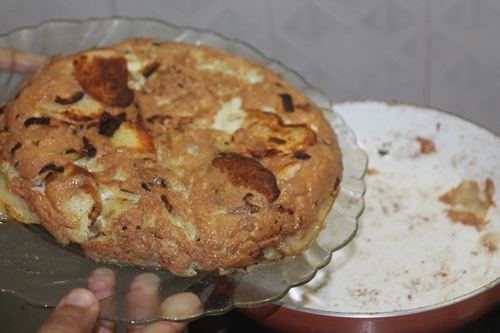 Pin
22)Cook for few more mins till bottom gets crispy as well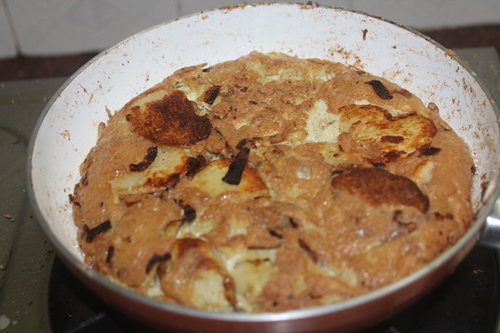 Pin
23)Now it is getting cooked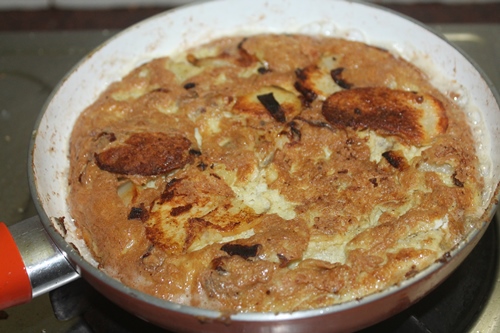 Pin
24)Serve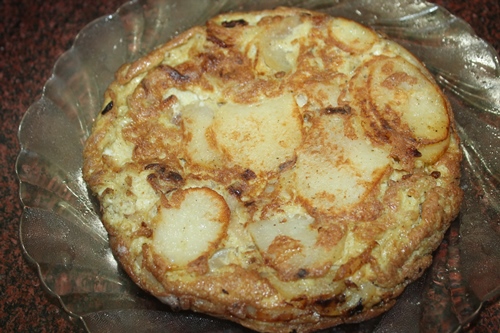 Pin