This is a simple egg sandwich which you can make for your little one. They will love it for sure.
More Sandwich Recipes,
Similar Recipes,
Peanut Butter and Banana Sandwich
Massive 35+ Sandwich Recipes
Tri Colour Grill Sandwich
Triple Club Sandwich
Veg Mayo Sandwich
Grilled Potato Sandwich
Roasted Pepper Sandwich
Grilled Soya Kheema Sandwich
Spiced Potato Sandwich
Triple Veg Grilled Sandwich
Vegetable Grilled Sandwich
Many More.
Hope you will give this a try and let me know how it turns out for you.
Preparation Time : 5 mins
Serves: 2


Ingredients:
Soft Bread Slices – 4
Hard Boiled Egg – 2
Soft Unsalted Butter – 4 tblspn
Salt to taste
Pepper to taste
Method:
Take butter, salt, pepper in a bowl and mix well. Add in boiled egg and mash it well.
Take bread slices and remove the crust. Top with the filling.
Cover with other slice. Cut into fingers
Serve.
Pictorial: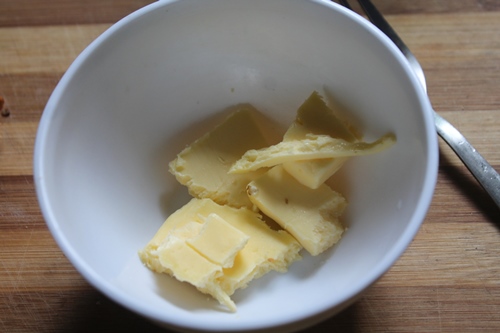 Take soft butter in a bowl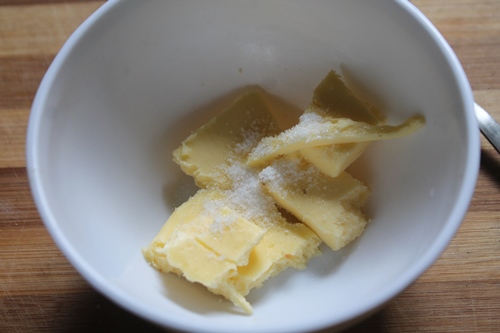 add salt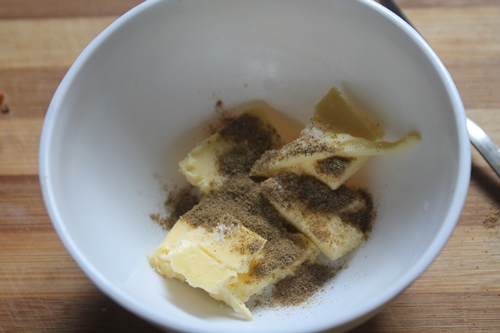 and some pepper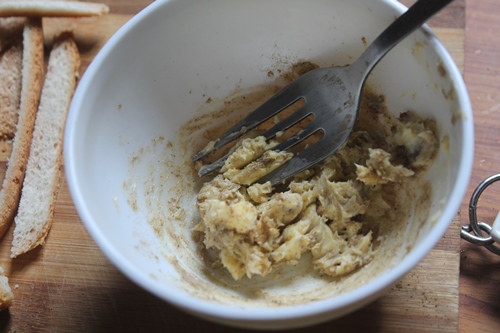 mix well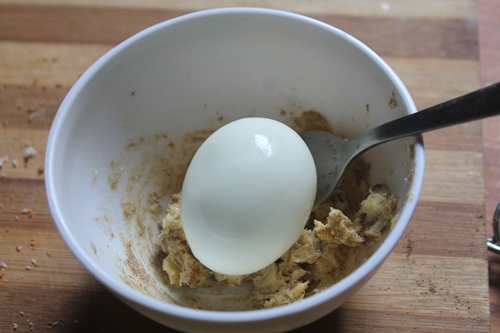 add a boiled egg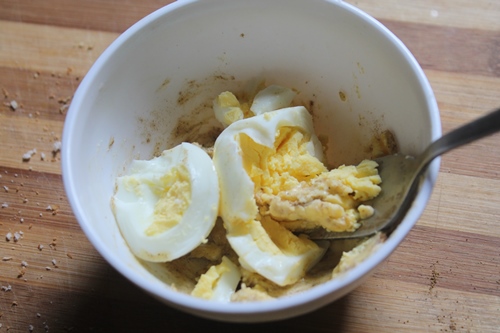 mash it well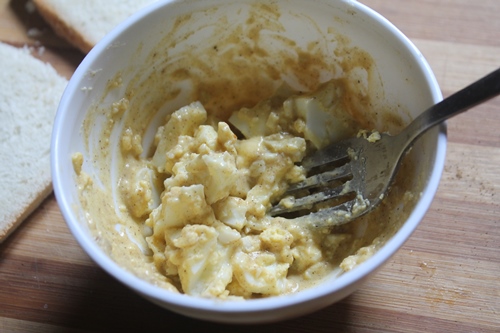 done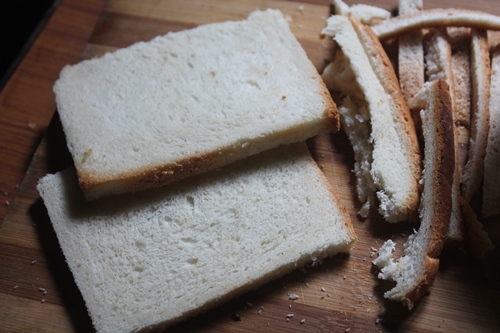 take your bread slices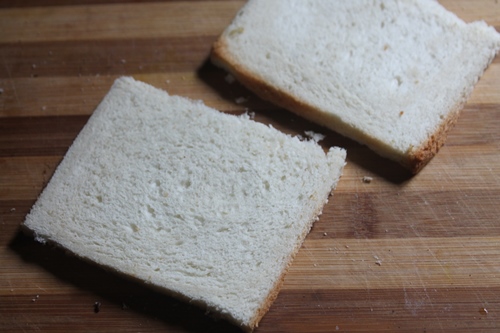 remove the crust off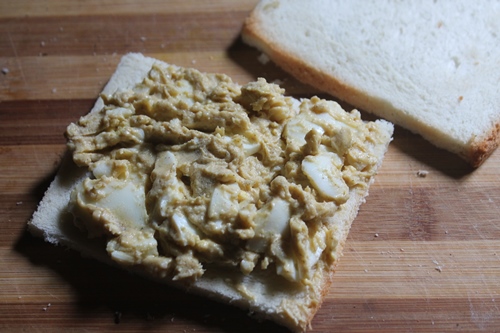 top with the filling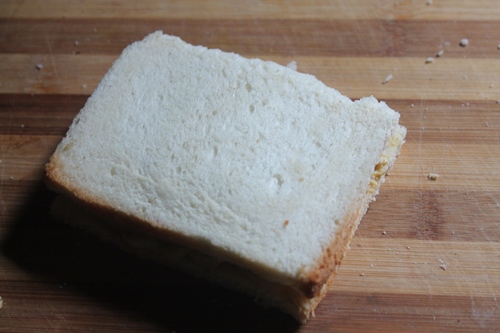 cover with other slice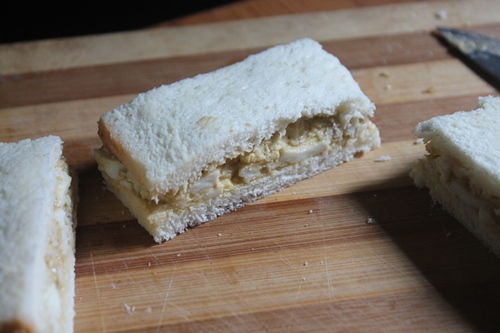 cut into fingers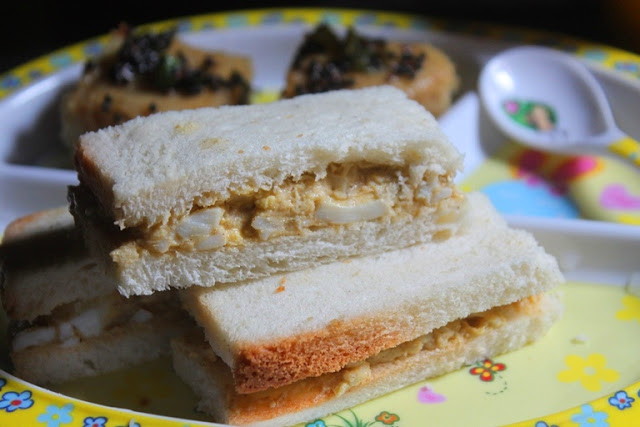 Serve