Couscous with Sumac Chicken & Butter Mushrooms with step wise pictures. Popular chicken dinner meal.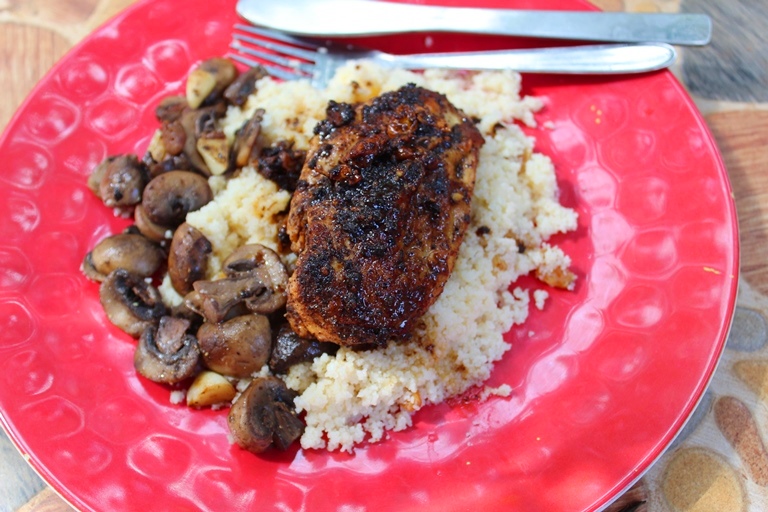 Pin
This is a moroccan themed lunch made using cous cous and chicken. This is not only easy to make but taste amazing.
About Sumac Chicken Recipe
Couscous is made entirely of semolina. Semolina is the name given to flour made from durum wheat. Durum wheat is a very hard wheat that contains more protein than all-purpose wheat flour. Semolina is a golden yellow flour that gives couscous a
nuttier flavour than all-purpose flour.
Sumac is derived from the Arabic word summaq, which means dark red. It is a crimson red, astringent spice that is commonly used in Middle Eastern cooking. Its made from the berry fruit of the Rhus Coriaria shrub, which was originally grown in the Mediterranean basin before spreading to Europe.
Similar Recipes,
Andhra Chicken Curry
Chicken Salna
Easy Chicken Curry
Traditional Chicken Curry
No Coconut Chicken Curry
Roasted Chicken Curry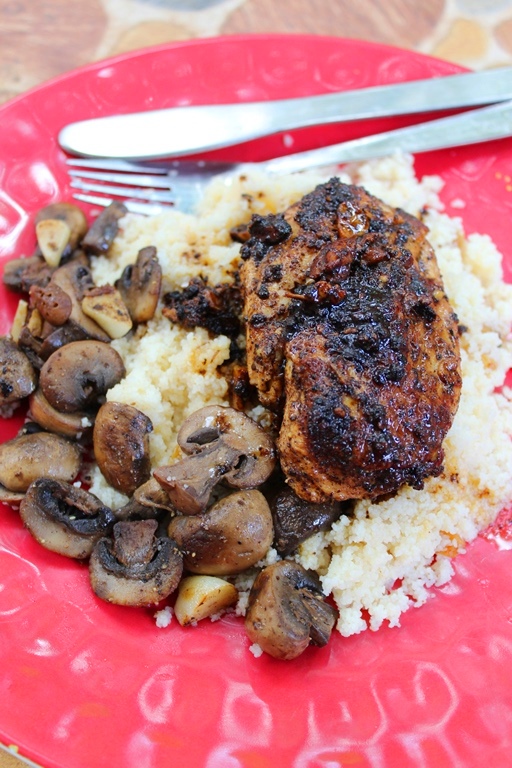 Pin
Hope you will give this a try and let me know how it turns out for you.
Ingredients for Couscous With Sumac Chicken & Butter Mushrooms
Couscous 
Couscous is a dried and cracked pasta made from semolina that cooks quickly, much like tiny pasta. It has a nutty, sweet flavour that complements stews, braises, and grilled or roasted vegetables.
Sultanas 
They have a sweet, tangy, and intense flavour due to their small size and add texture and sweetness to both sweet and savoury dishes. Dried grapes include raisins, sultanas, and currants. Raisins and sultanas have a soft, sweet, and juicy texture, whereas currants have an intense, sweet, and tangy flavor.
Chicken Breast 
Chicken breasts are prone to drying out when overcooked, so they should be cooked quickly over high heat. Cooking chicken breasts in a skillet, stir-frying, roasting/baking, or grilling are the best options.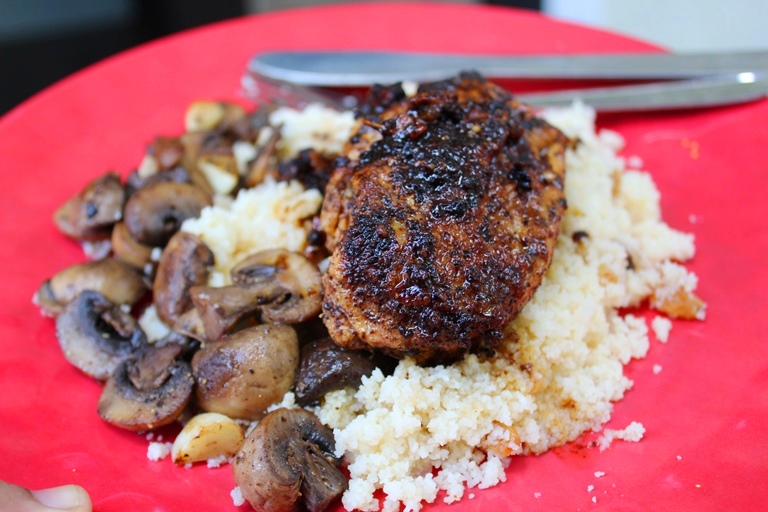 Pin
If you have any questions not covered in this post and if you need help, leave me a comment or mail me @[email protected] and I'll help as soon as I can.
Follow me on Instagram, Facebook,Pinterest ,Youtube and Twitter for more Yummy Tummy inspiration.
IF YOU MAKE THIS RECIPE OR ANYTHING FROM YUMMY TUMMY, MAKE SURE TO POST IT AND TAG ME SO I CAN SEE ALL OF YOUR CREATIONS!! #YUMMYTUMMYAARTHI AND @YUMMYTUMMYAARTHI ON INSTAGRAM!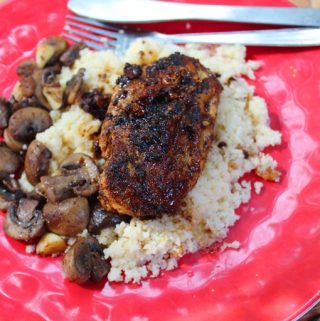 Sumac Chicken Recipe | Couscous with Butter Mushrooms
This is a moroccan themed lunch made using cous cous and chicken. This is not only easy to make but taste amazing.
Ingredients
FOR COUSCOUS:
Couscous - 1 cup

Sultanas - ¼ cup

Cayenne Powder - 1 tsp

Cumin Powder - 1 tsp

Salt to taste

Hot Water - 2 cups
FOR CHICKEN:
Chicken Breast - 2

Cayenne Powder - 1 tsp

salt to taste

Sumac Powder - 2 tsp

Black Pepper to taste

Lemon Juice as needed

Olive Oil - 2 tblsp
FOR MUSHROOMS:
Butter - 1 tblsp

Garlic - 3 cloves chopped

Mushrooms - 1 cup chopped

Salt to taste

Pepper to taste
Instructions
Marinate chicken with the ingredients given for 2 hours.

Mix couscous with all ingredients in a bowl. Pour over hot water, cover and cook for 15 mins till all water is absorbed. Set aside.

Heat butter in a pan, add garlic and stir fry for a min,

Add in mushrooms and mix well.

Season with salt and pepper. Cook till brown and set aside.

Now in the same pan, place chicken and cook for 5 to 6 mins on each side. Add little water and cook covered for 10 mins on low heat.

Serve over cous cous.
Video

Sumac Chicken Recipe Step by Step Pictures
1)Start by making couscous, take it in a bowl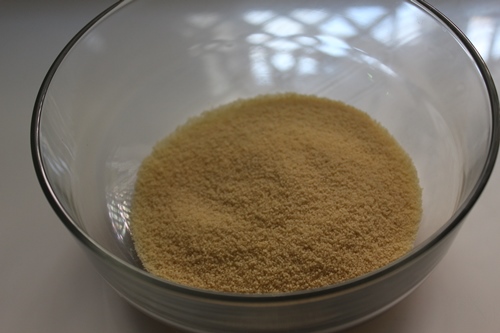 Pin
2)Add sultanas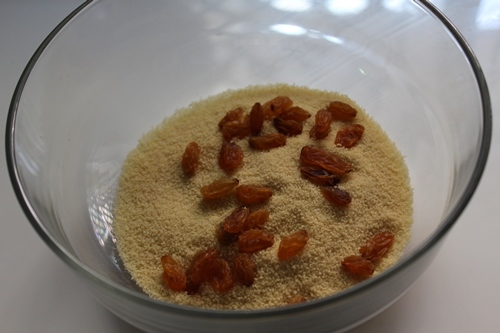 Pin
3)Add in cayenne powder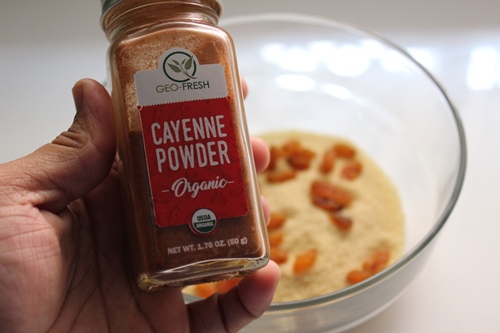 Pin
4)Add salt, cumin powder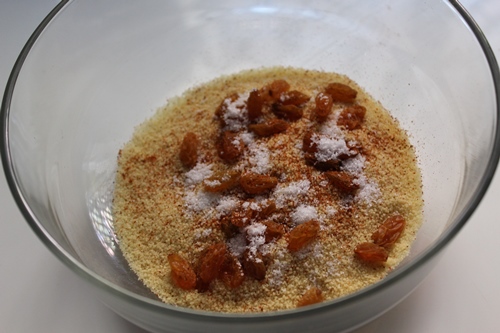 Pin
5)Mix well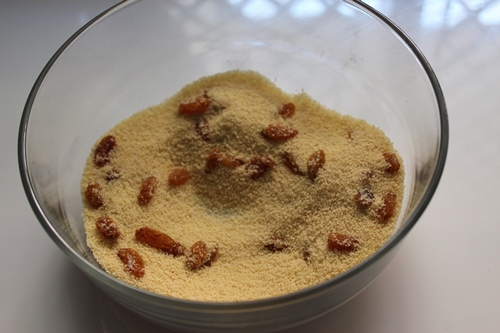 Pin
6)Add in hot water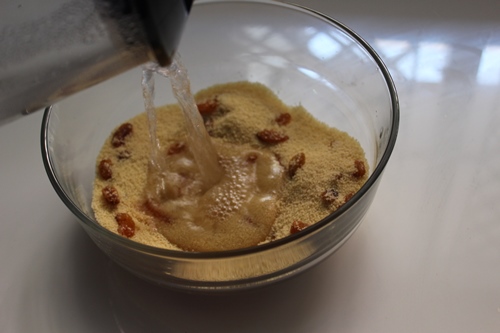 Pin
7.Mix well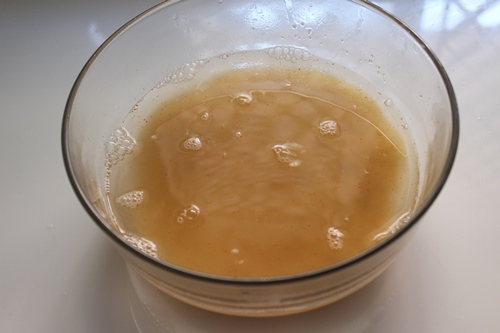 Pin
8)Cover and cook till all water is absorbed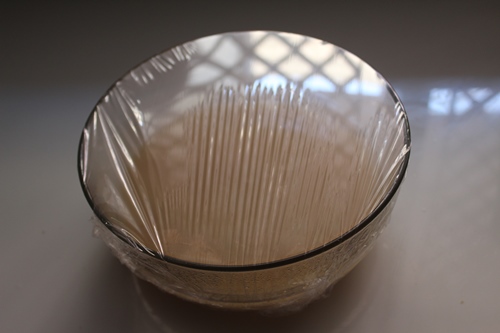 Pin
9)Like this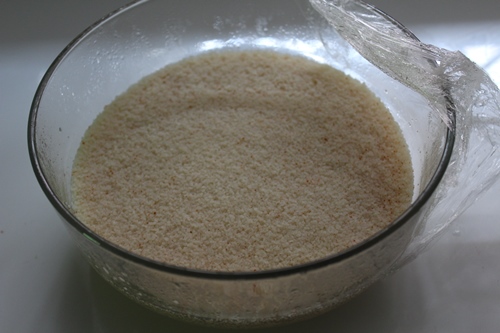 Pin
10)Fluff up the couscous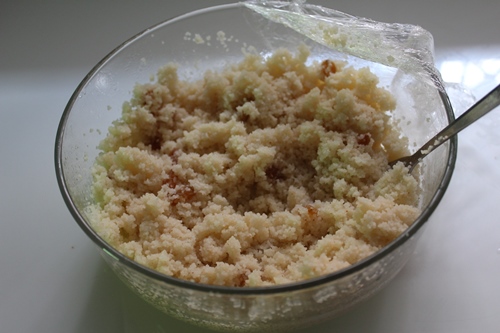 Pin
11)Heat butter in a pan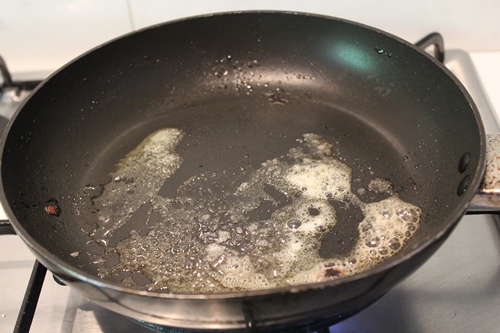 Pin
12)Add in garlic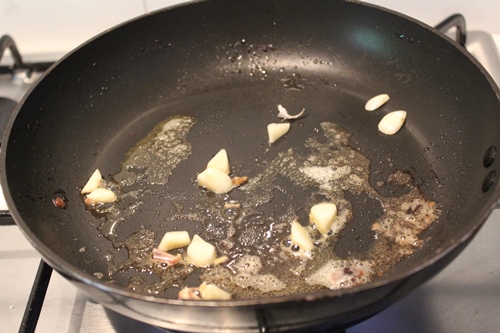 Pin
13)Saute for a min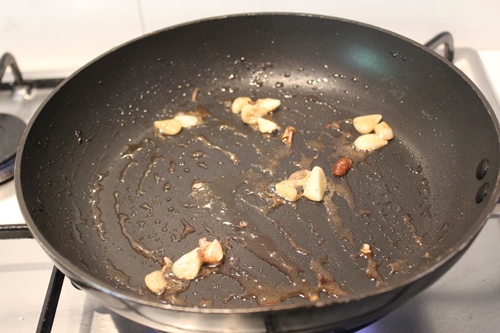 Pin
14)Add in mushrooms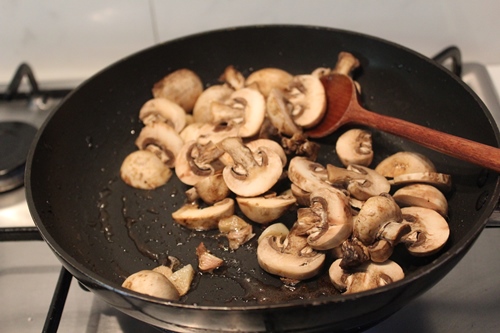 Pin
15)Cook till brown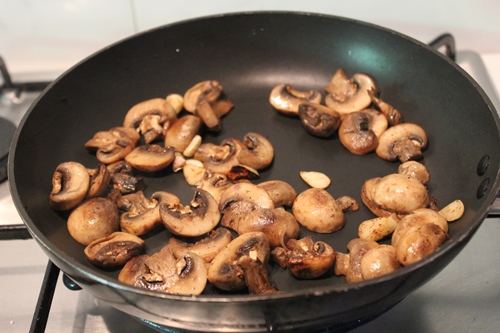 Pin
16)Season with salt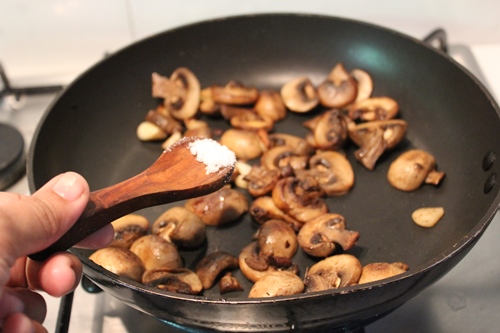 Pin
17)And pepper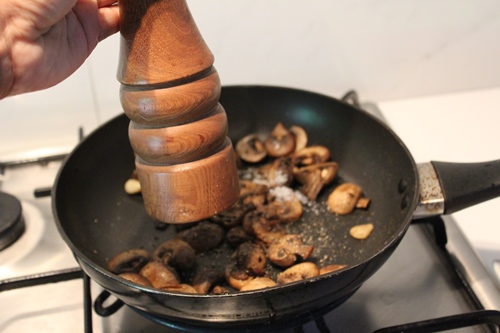 Pin
18)Done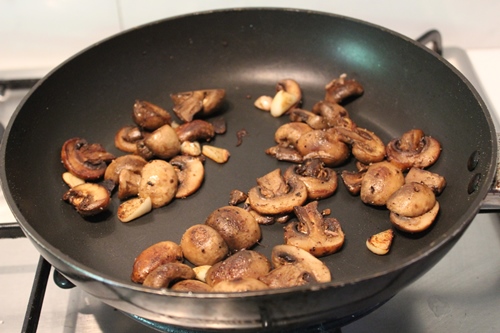 Pin
19)Take chicken in a bowl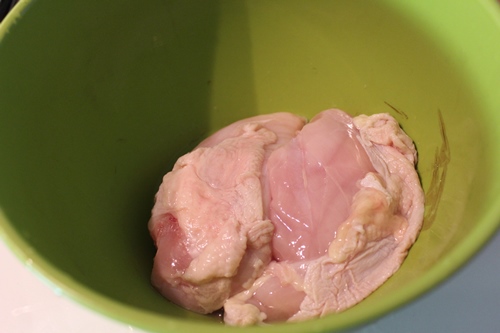 Pin
20)Add garlic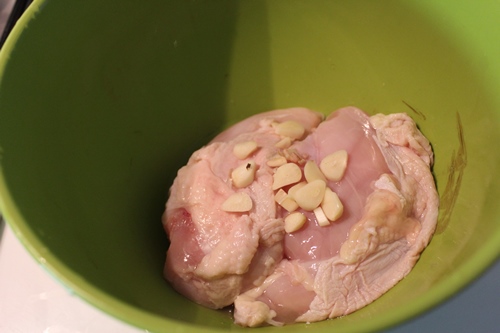 Pin
21)Add in sumac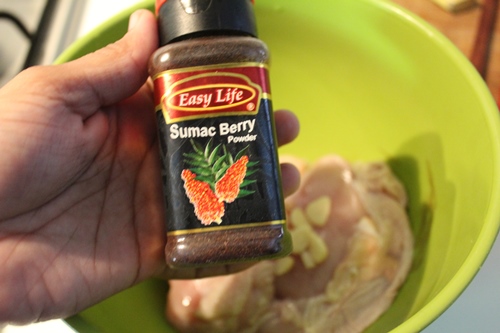 Pin
22)Add cayenne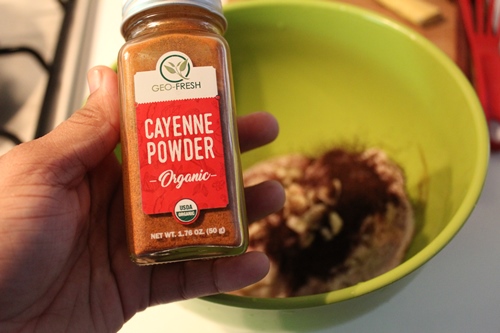 Pin
23)Add salt to taste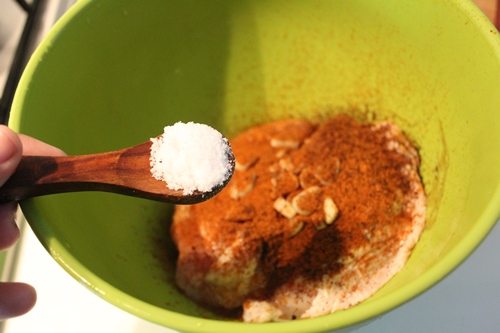 Pin
24)Add black pepper powder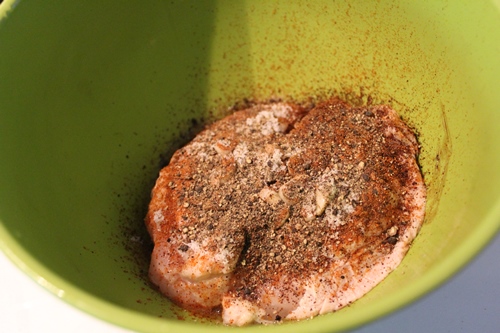 Pin
25)Add lemon juice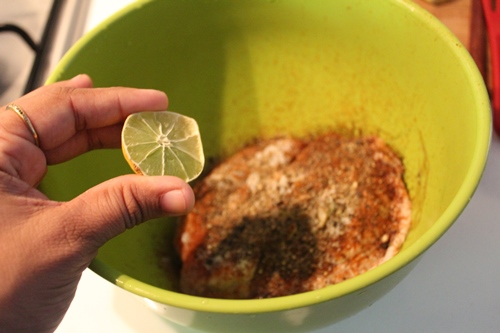 Pin
26)Add in olive oil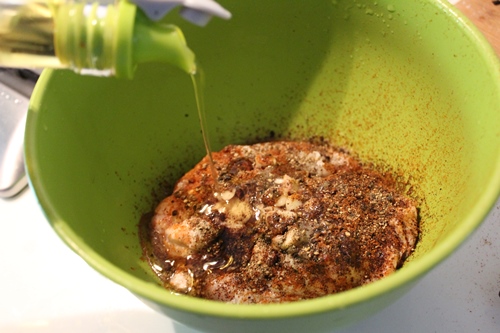 Pin
27)Mix well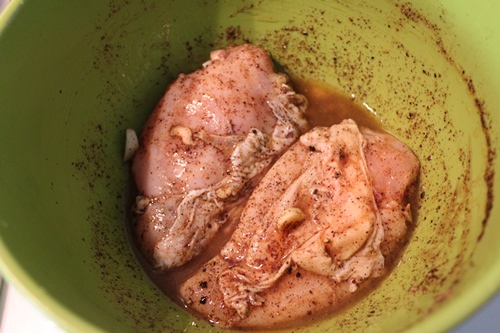 Pin
28)Place chicken skin side down and cook for 6 to 8 mins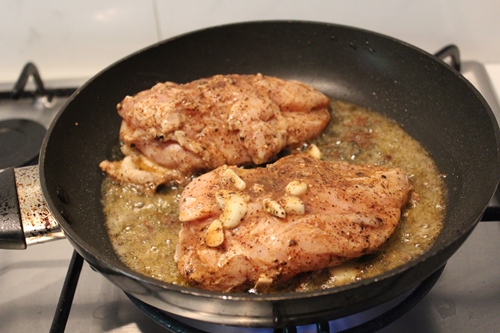 Pin
29)Flip over and cook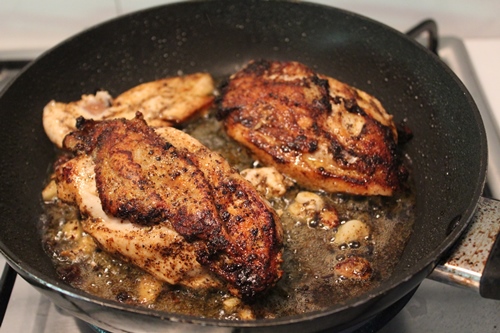 Pin
29)Add little water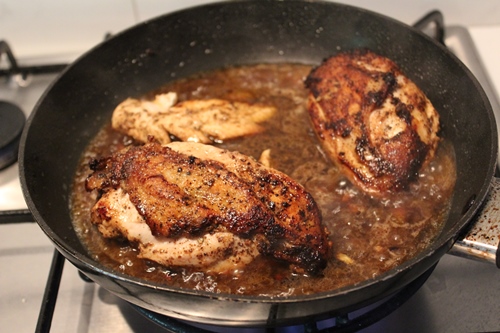 Pin
30)Cover and cook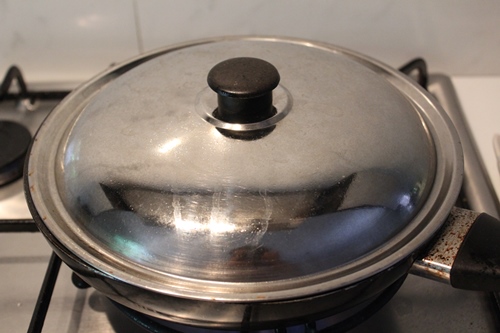 Pin
31)Now chicken is done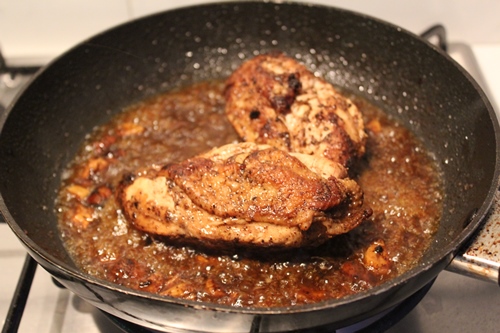 Pin
32)Place some couscous and mushrooms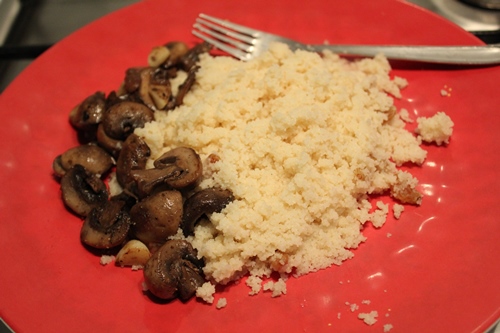 Pin
33)Place chicken on top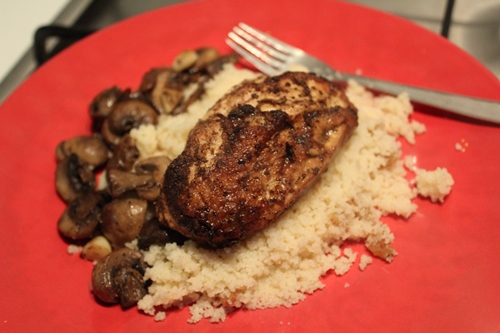 Pin
34)Spoon sauce over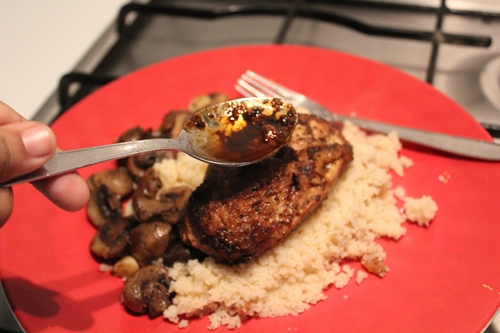 Pin
35)Serve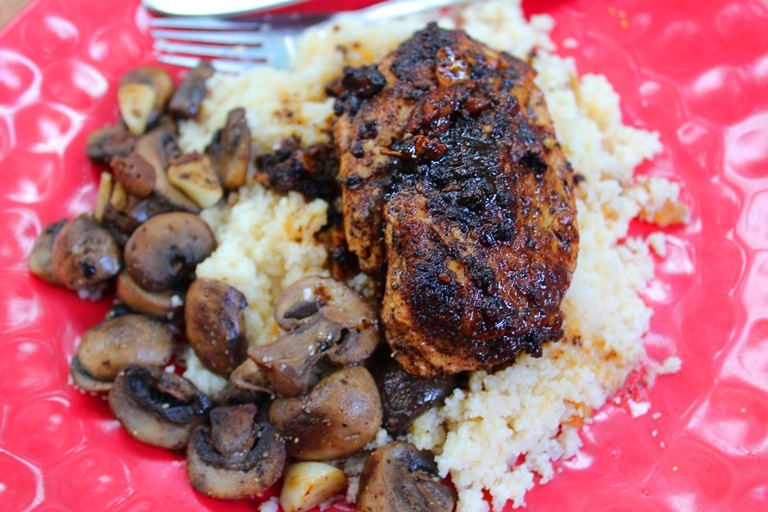 Pin
Frequently Asked Questions
Are butter mushrooms healthy?
The nutritional value of mushrooms. With mushrooms, you can't go wrong. They're low in fat, sodium, calories, and cholesterol. They also contain a lot of fiber, vitamins, and minerals.
Is couscous pasta or grain?
While many people mistake it for a grain like rice or barley, it is actually a type of pasta. (Hint: while some grocery stores sell couscous in the pasta section, most sell it in the grain section, next to the rice.) Couscous is a type of pasta made from semolina flour and water.