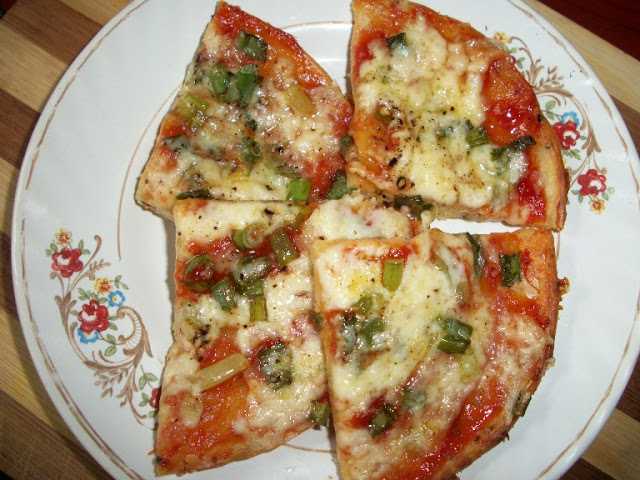 Crustless Pizza
I love pizza anytime…I know who don't like pizza right…The only thing that stops me is the making of dough,because it takes so much time to make it…This pizza is the answer for that..Because you could have pizza day or night within 30 mins…Yes is that wonderful…This recipe is one of nigella's recipe,she used eggs in the batter,but I made this completely vegetarian…And also I added some extra special thing in this to make it so tasty and believe it or not it taste more or less like the pizza which we make using dough..Infact you could add any filing as you like…So why are you waiting just try this now and let me know what you feel…
For Crust:
Flour-1/2 cup
Cheese-1/4 cup
Oil-1 tblspn
Milk-3/4 cup
Salt to taste
For Toppings:
Tomato Ketchup-1 tblspn
Mozzarella Cheese-1/4 cup grated
Spring onion-1 tblspn sliced
Salt to taste
Pepper to taste
Method:
Preheat the oven to 200°C (400°F).Grease a oven proof round pan with oil or butter…
Mix milk,oil,flour,salt,cheese in a bowl till it forms a smooth batter.
Pour this into the oven proof tray and bake for 15-20 till light golden.
Remove it from oven and spread some sauce over the top.
sprinkle with some spring onion and cheese…Bake it for 5 min till the cheese melts..
Serve hot..
Pictorial: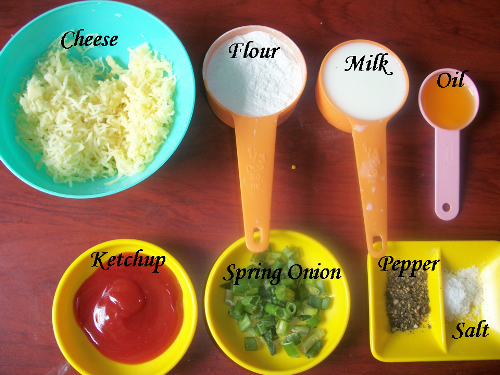 Grab all your stuffs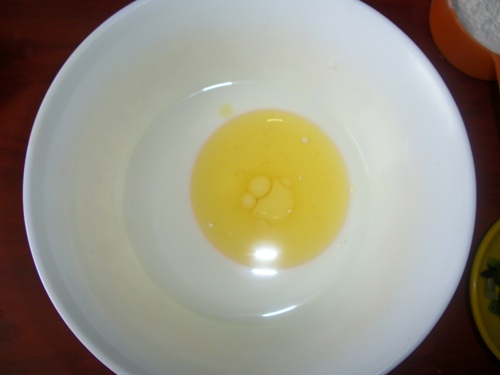 Take a bowl and pour in milk and oil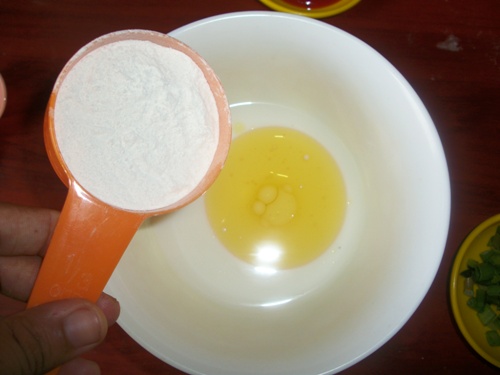 add in flour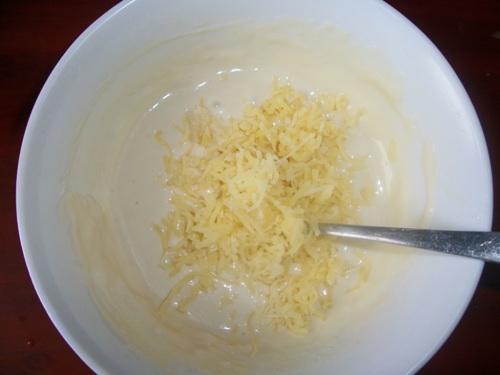 drop in the cheese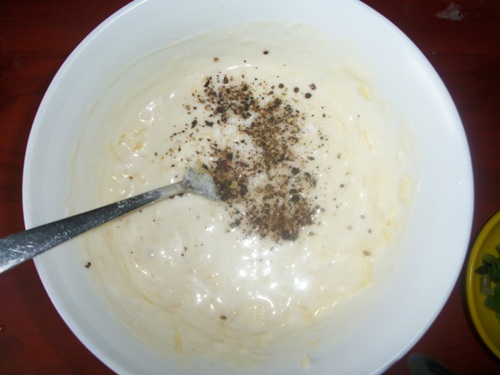 sprinkle in pepper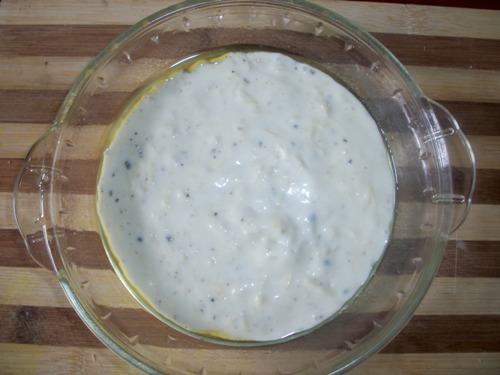 Pour this in a well greased pan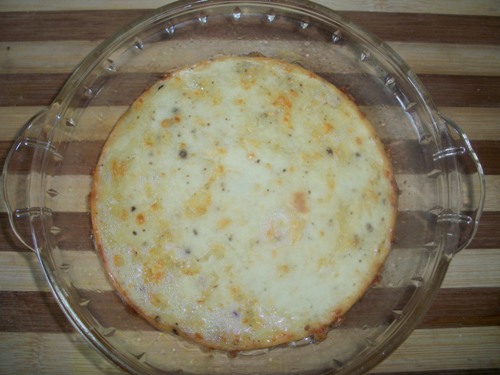 bake it till golden…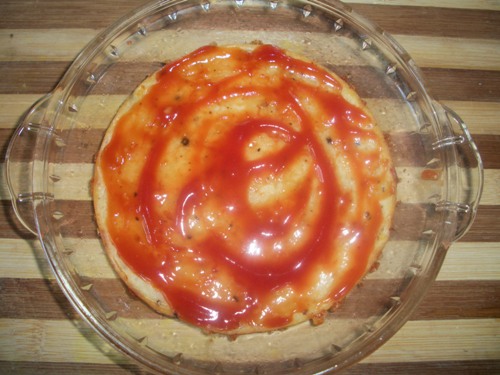 spread tomato ketchup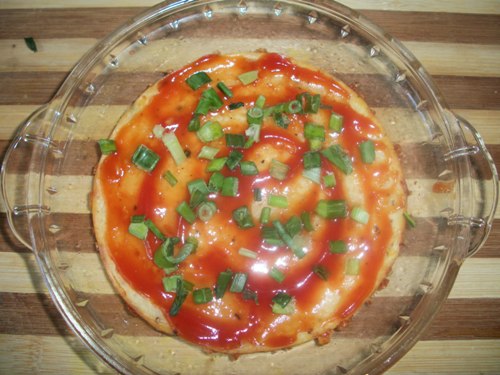 and also some spring onion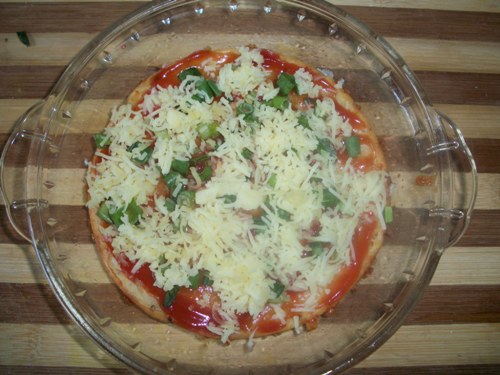 now add in enough cheese(i usually add lots of it)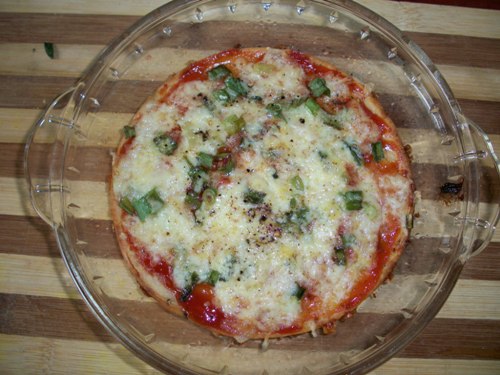 bake it till the cheese is bubbly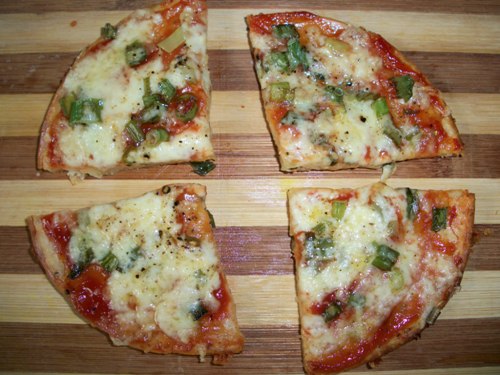 cut into wedges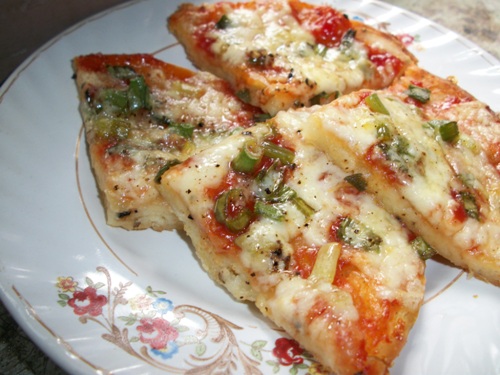 SERVE
Y r u waiting DIG IN….