One pot egg biryani made in a pressure cooker. Easy lunch recipe made in less than 30 mins. This pressure cooker egg biryani is delicious.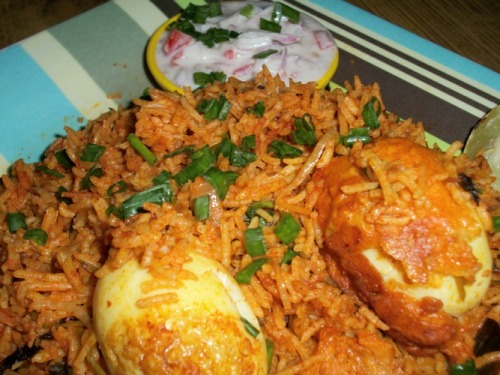 Egg briyani
Hai Everyone. Hope everyone had a great weekend. I had a calming weekend, because most of the time is spend at home. Slept and relaxed and watched my favorite shows on TV and also tried out so many good dishes. Tried out Italian Pasta and Garlic bread last night (I will update recipe soon), It is possibly one of the yummy combinations in food and it came out pretty good.
Ok then coming back to todays recipe. Tried this one for Saturday Lunch. As you know eggs are the one of the most versatile ingredient in the world. You can make it in any form. Fried, curries, omelette, scrambled. But this dish is one of the exclusive menu for parties. I served this with chicken 65 (will put recipe soon) and onion tomato raita. It was absolutely delicious. So please try it out and let me know what you think.
📖 Recipe Card
Related Recipes