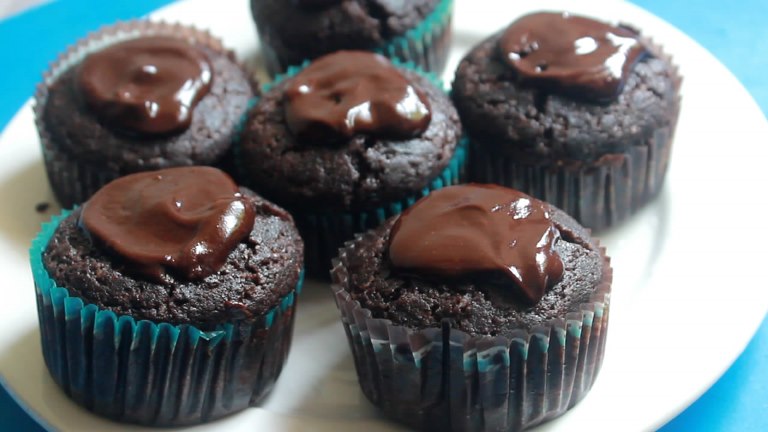 Eggless Chocolate Cupcakes Recipe – Moist Chocolate Cupcakes with Step wise pictures.
This recipe is adapted from here
Supermoist chocolate cupcakes recipe which is super easy to make and taste so yummy. This recipe is very basic and you need just normal ingredients which you might already have on hand.
This recipe calls for no butter and no eggs which is even good. You can replace all purpose flour for wheat flour as well. This recipe is great for gatherings and parties because i am sure everyone will love it.
I hope you will give this a try and let me know how it turns out for you.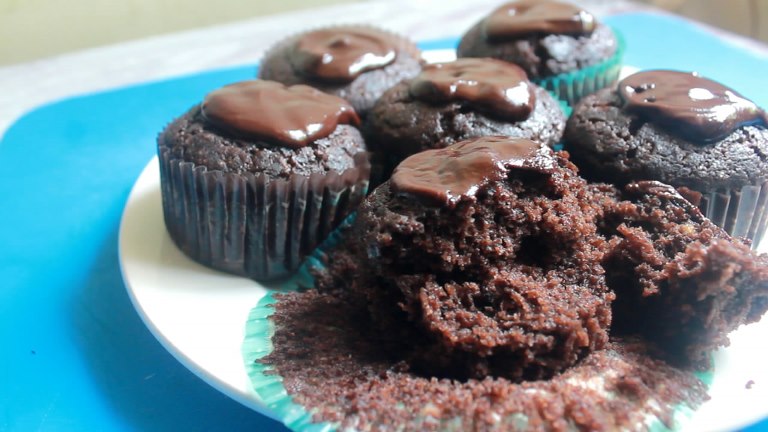 Eggless Chocolate Cupcakes Recipe
Delicious, super moist chocolate cupcakes recipe which has a deep and intense chocolate flavour. The cupcakes turn out super soft and moist.
Ingredients
All Purpose Flour / Maida - ¾ cup (90 grams)
Sugar - ½ cup (100 grams)
Cocoa Powder - 3 tblsp to 4 tblsp
Baking Soda - ½ tsp
Water - ½ cup (120 ml)
Vanilla Essence - 1 tsp
Oil - ¼ cup (60 ml)
Vinegar - 1½ tsp
Chocolate Ganache for topping (Recipe link below)
Instructions
Preheat oven to 180 degree C. Line a muffin pan with cupcake cases and set aside.
Take flour, sugar, cocoa, baking soda and mix welll.
Add in water, vinegar, oil and essence and mix well.
Now use a icecream scoop to fill the muffin pan ¾ way up.
Now pop it in oven and bake for 20 to 22 mins.
Remove and cool completely .
Top with your favourite frosting and serve.
Chocolate Ganache Recipe
 Check video here
Pictorial:
1)Preheat oven to 180 degree C. Take all purpose flour / maida in a bowl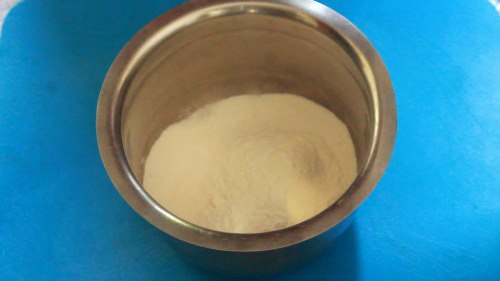 2)Add in sugar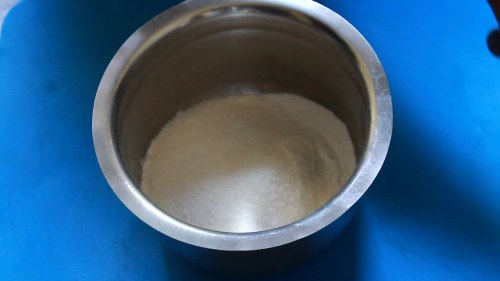 3)Add in cocoa powder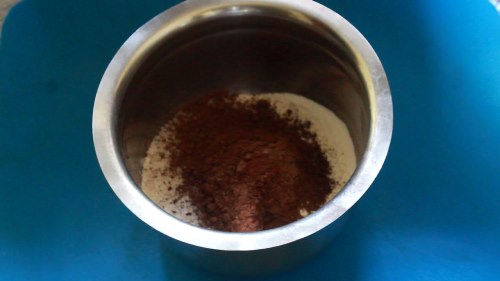 4)Add in baking soda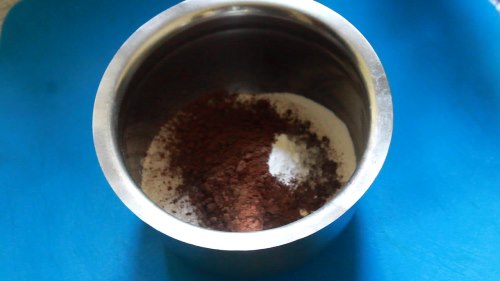 5)Mix well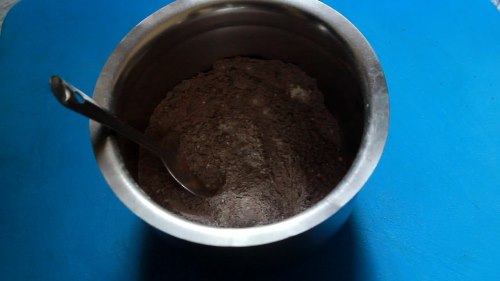 6)Add in oil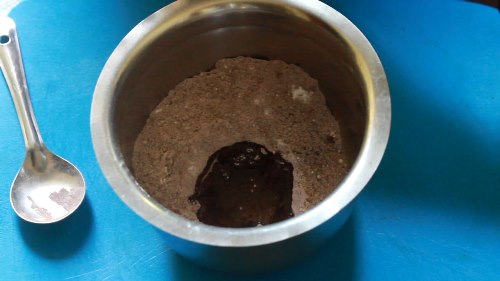 7)Add in water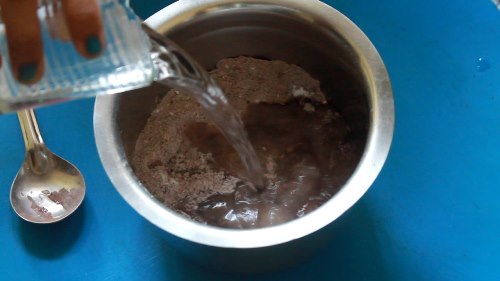 8)Add in vinegar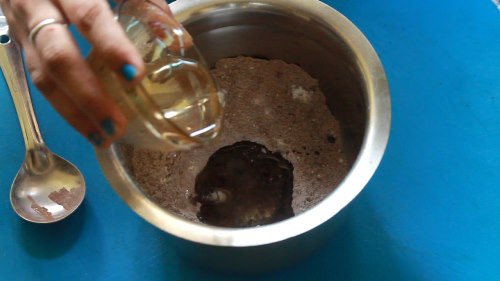 9)Add in vanilla essence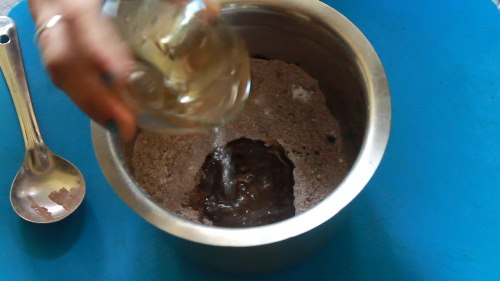 10)Time to mix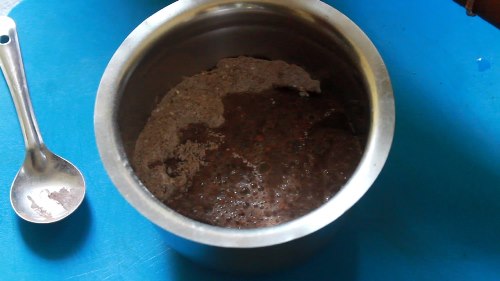 11)Batter done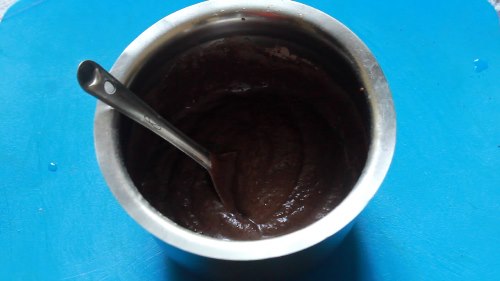 12)Line a muffin tray with cupcake cases.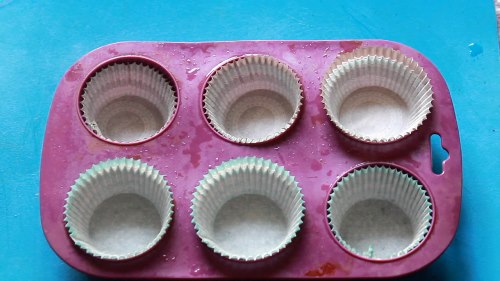 13)Spoon batter till 3/4th full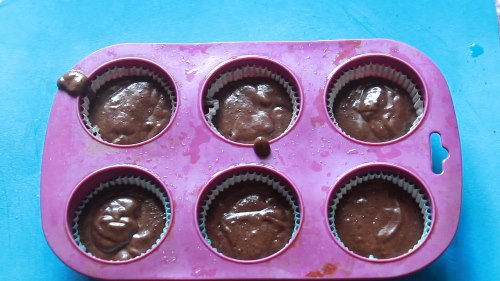 14)Pop it in preheated oven and bake for 20 to 22 mins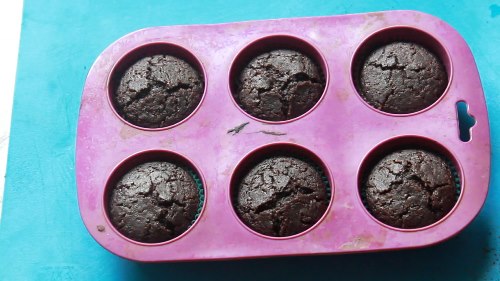 15)Remove and cool it down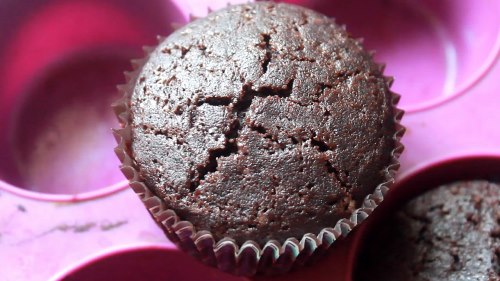 16)Now time to frost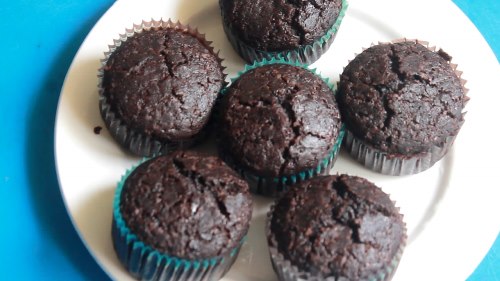 17) I made my chocolate ganache for this. Recipe here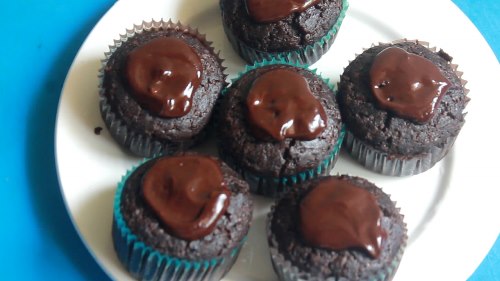 18)Serve