This is a simple and basic cupcake recipe that everyone can make..But this one is little special because it has no eggs in it,so even my vegetarian friends can enjoy it..For baking this I used my
mini cupcake tray
for this…I got around 12 mini cupcake from this amount…Then the icing I made is the simple chocolate butter cream icing that I have posted earlier,so if you forgot to check that earlier,please click
here
…Infact I made this cupcakes because I had some leftover of the icing after I made the birthday cake for my sister…I will post that cake recipe later..So hope you try this and let me know what you think…
Ingrediants:
Butter-50 gms / 1.7 ounces
Flour / Maida- 150 gms /1 1/3 cup
Condensed Milk-60 ml / 1/4 cup / 2 fluid ounce
Milk- 60 ml / 1/4 cup / 2 fluid ounces
Sugar-3 tblspn
Vanilla-2 tsp
Baking powder-1 tsp
Baking soda-1 tsp
Chocolate Butter Cream Icing(click
here
for recipe)
Method:
Preheat the oven to 180°C (350°F).Line a miffin tray with cupcake cases(I used my mini muffin tray).
In a mixing bowl add in butter and sugar till creamy.Add in vanilla and beat till creamy.
Add in condensed milk and mix well.Add in flour,baking powder,baking soda and mix well.
Pour in the milk and mix it is combined and smooth.
Spoon this batter over the cupcake cases and bake it for 12-15 min.
Prepare the Chocolate Butter Cream Icing(check
this
for recipe)
Decorate the cupcake with this icing and decorate it as per your wish.
Enjoy with a glass of milk.
Pictorial: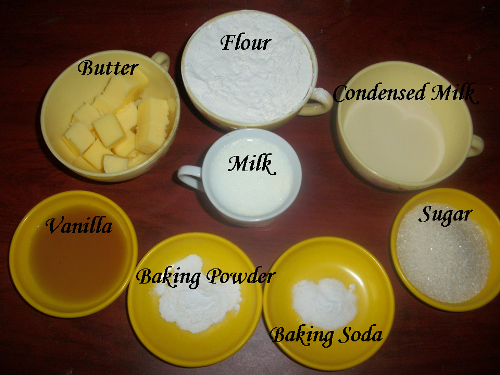 Grab your ingrediants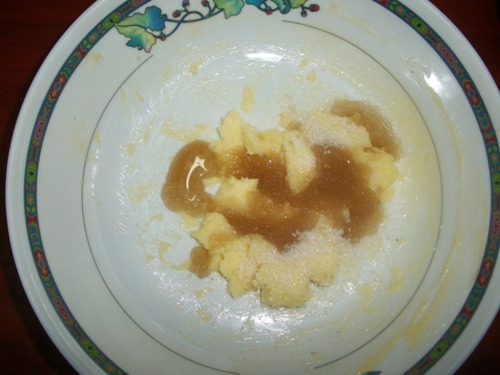 Beat butter,sugar and vanilla till fluffy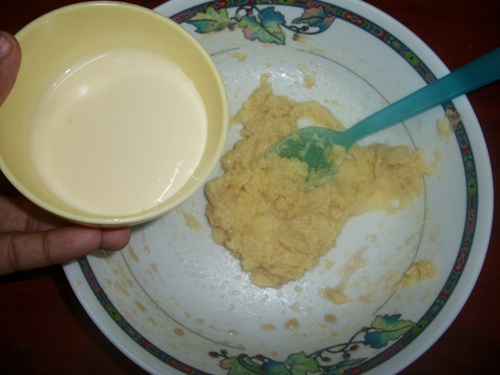 add in condensed milk and beat well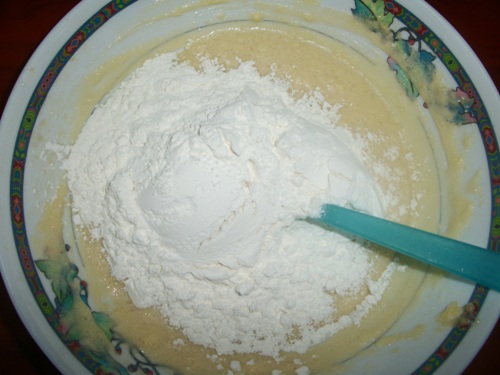 add in flour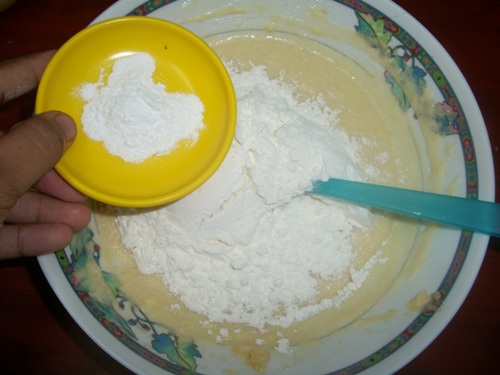 add in baking soda….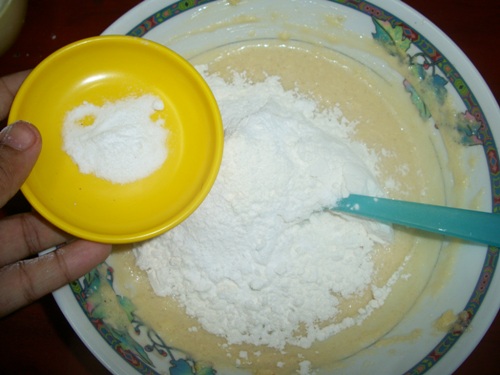 baking powder and mix well…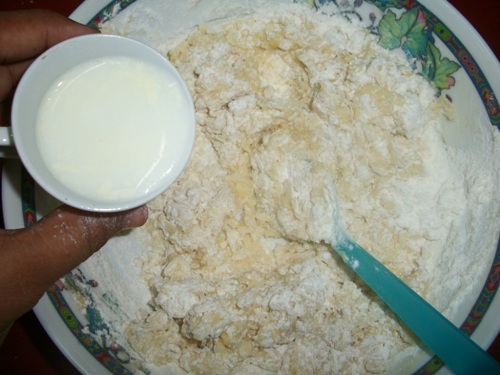 pour in milk and beat completely till it is smooth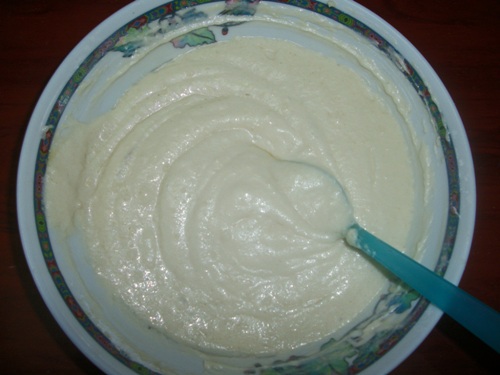 well mixed in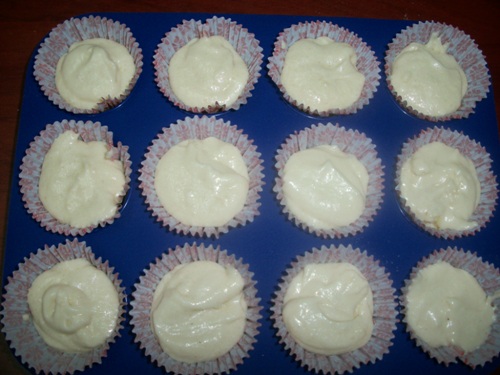 spoon it over the muffin cases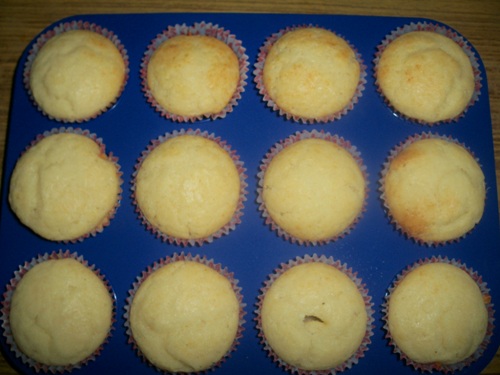 bake it till light golden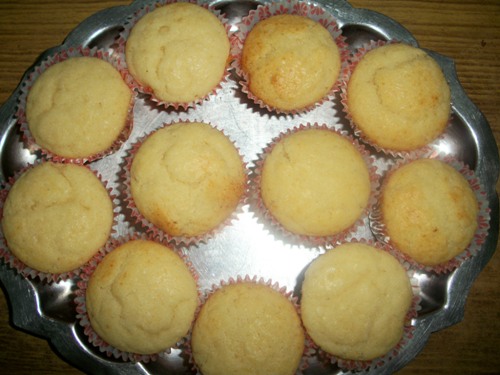 let it cool down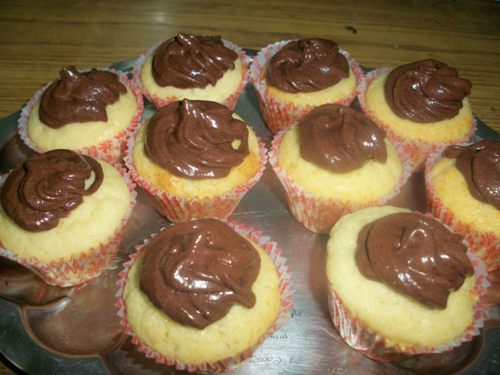 decorate it with prepared icing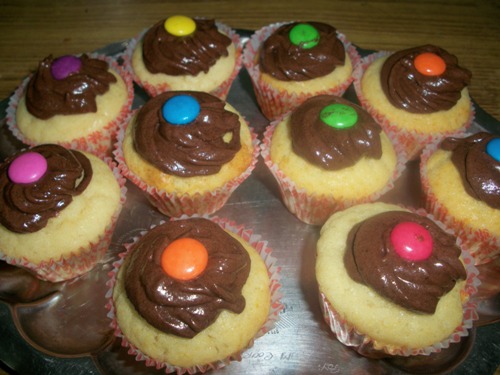 and some gems or any thing like you prefer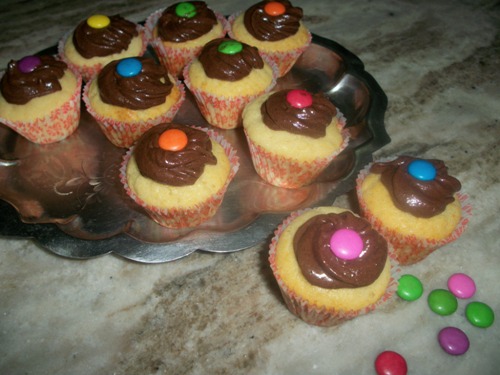 Serve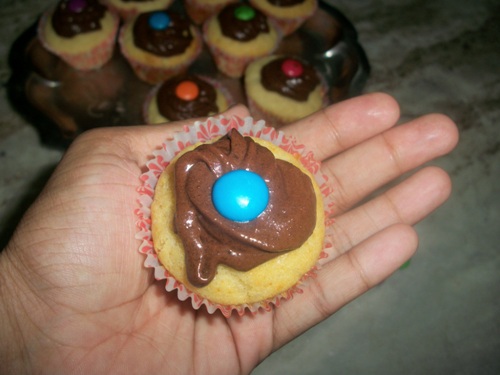 Yummy
I am Aarthi, a happy homemaker, mom of two beautiful girls, married to my high school sweet heart. My goal is to teach people that cooking can be way more easier and joyful than they think. Yummy Tummy features recipes all over the world with step wise pictures which surely shows the ease of cooking.