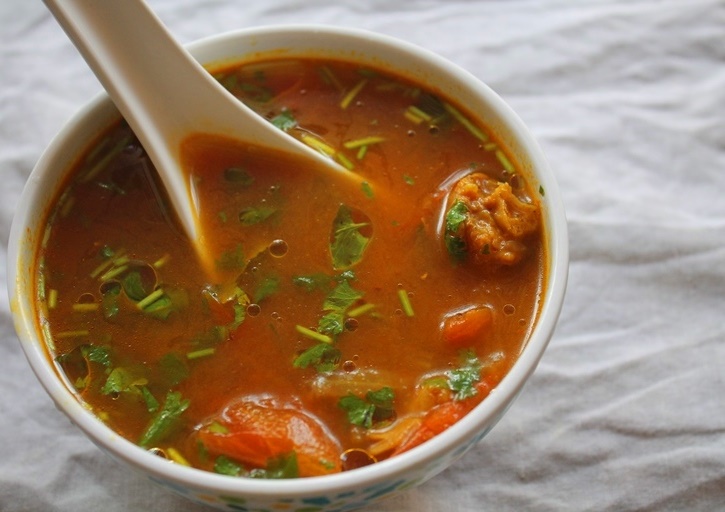 I have been making new soups every other day and we were enjoying it a lot. Seeing this, hubby got me some country chicken to try soup, he told me to make some nattu kozhi kuzhambu and soup. I made a simple clear soup with fresh ground spices and it was amazing.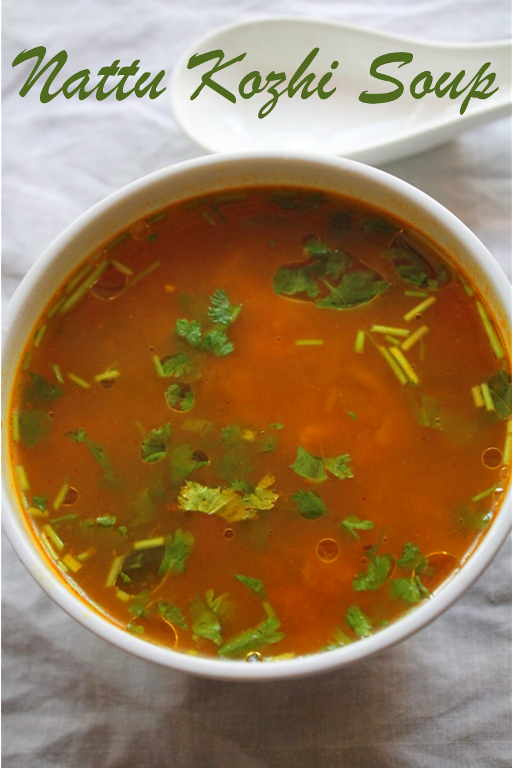 If you were not feeling that good, then you have to have a bowlful of this soup, you will feel instantly good. But if you are making this for people who are little ill, then i suggest you not to use tomatoes.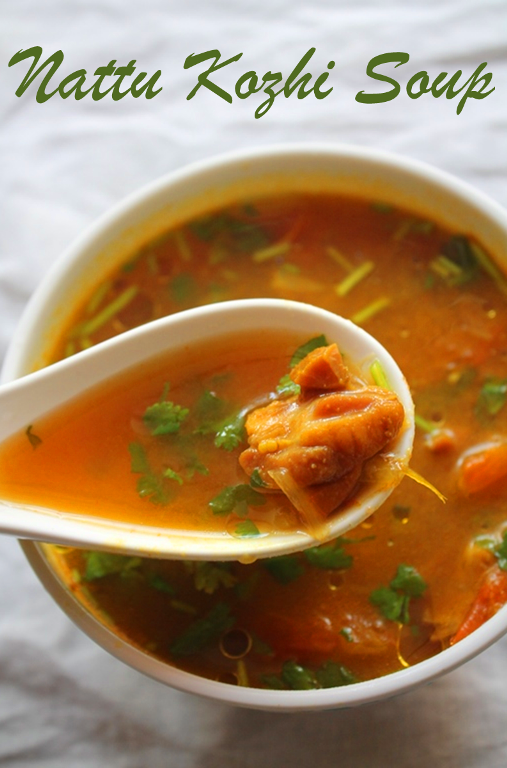 I recommend using chicken with bone in, because bone gives the real flavour to this soup, but if you dont want bones in your soup, then add boneless cut chicken. You can use normal chicken in tis too, so try this and let me know what you think.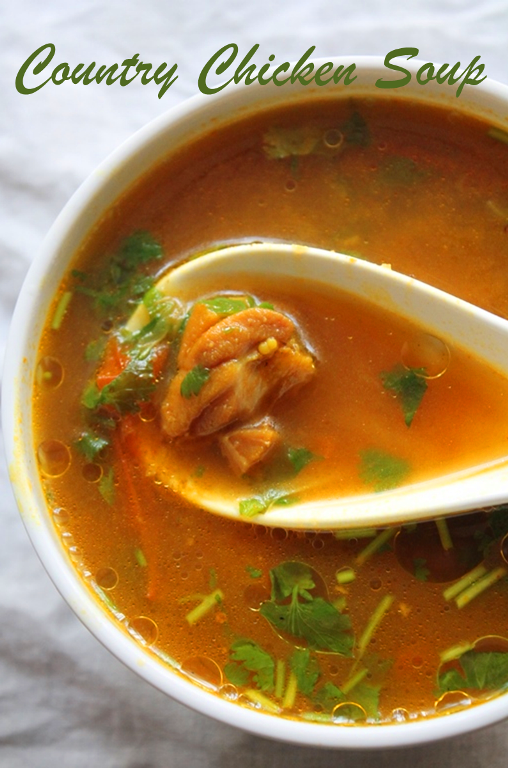 Preparation Time : 10 mins
Cooking Time : 25 to 30 mins
Serves : 3 to 4
Ingredients:
Nattu Kozhi – 250 grams chopped into small pieces (with bone or boneless as you wish)
Onion – 1 small sliced thinly
Tomatoes – 1 sliced thinly
Curry leaves a sprig
Ginger Garlic Paste – 2 tsp
Salt to taste
Chilli Powder – 1/2 tsp
Coriander Powder / Malli Podi – 1/2 tsp
Turmeric Powder / Manjal podi – 1/2 tsp
Garam Masala Powder – 1/2 tsp
Water – 3 cups
Coriander Leaves – 2 tblspn finely chopped
For grinding:
Cumin Seeds / Jeerakam – 1/2 tsp
Fennel Seeds / Saunf / Sombu – 1/2 tsp
Whole Pepper – 1/2 tsp
Method:
Grind the ingredients given for grinding to a coarse mix. Set aside.
Now in a pressure cooker add all the ingredients except coriander leaves and cover it. pressure cook it for 4 whistle, simmer the pan for 10 mins, turn off the heat and let the steam go all by itself.
Now open the cooker and add in coriander leaves. Mix well.
Serve.
HERE IS A QUICK VIDEO:

Pictorial: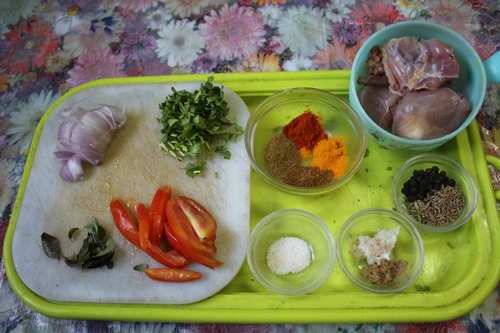 Take all your ingredients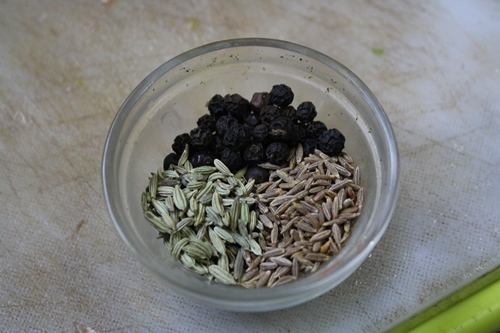 You will need some pepper, cumin and
fennel seeds to powder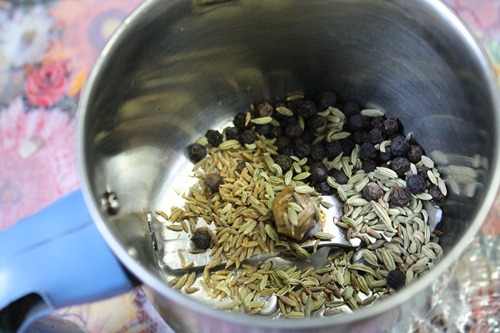 take them in a blender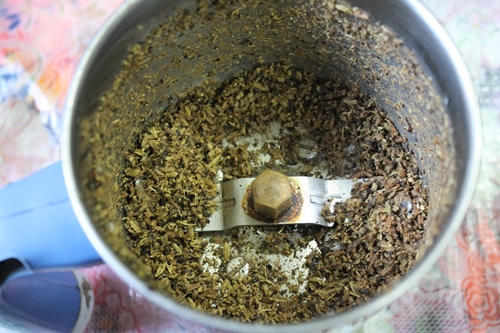 crush them coarsely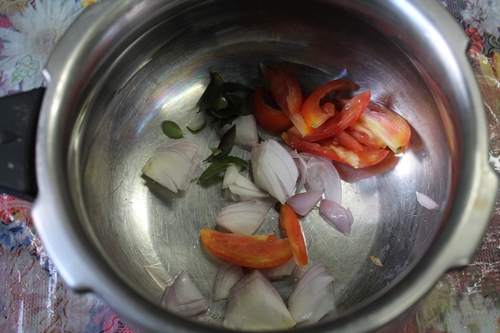 Now in a pressure cooker, take onion,
tomatoes and curry leaves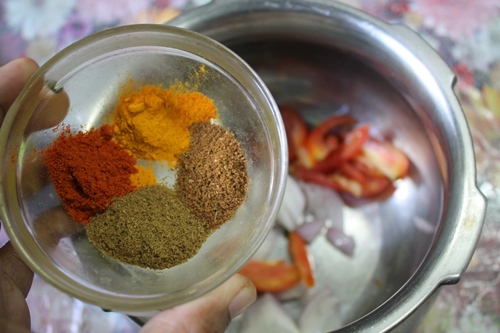 add in chilli, coriander, turmeric and garam masala powder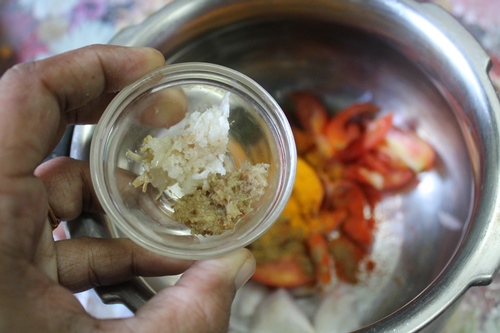 add in ginger garlic paste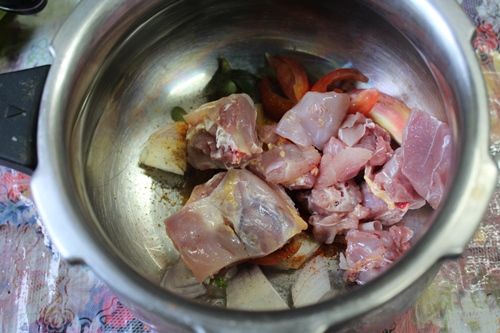 Add in chopped nattu kozhi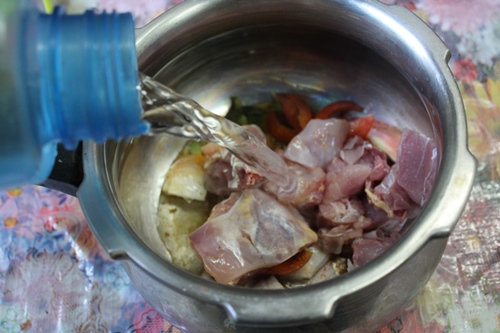 pour in water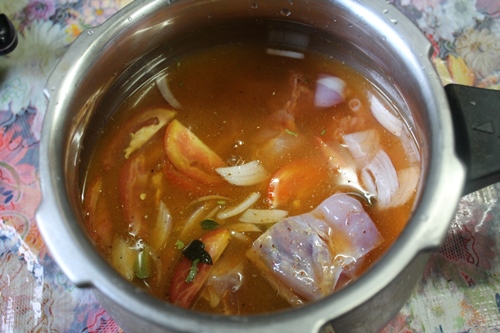 Mix well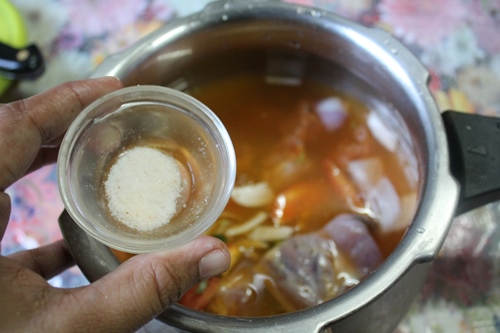 add in some salt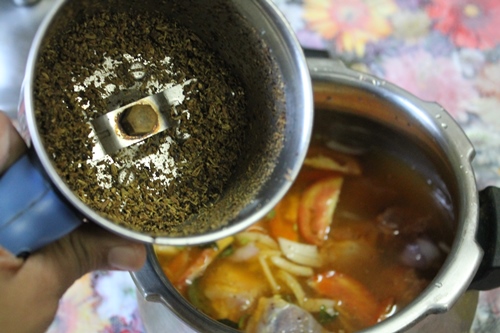 and crushed masala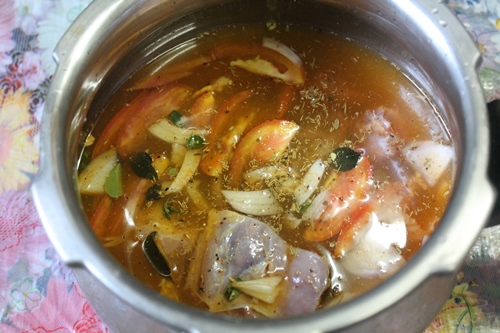 mix again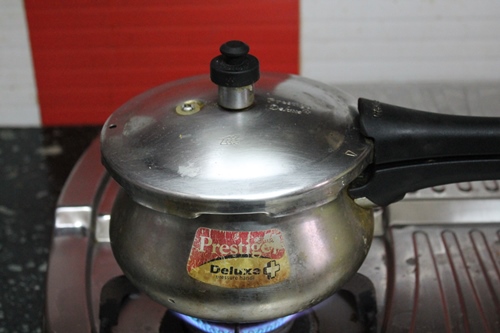 cover and pressure cook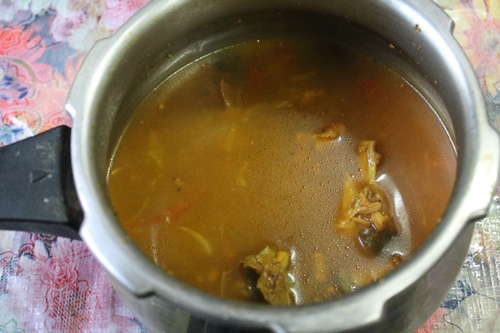 open the cooker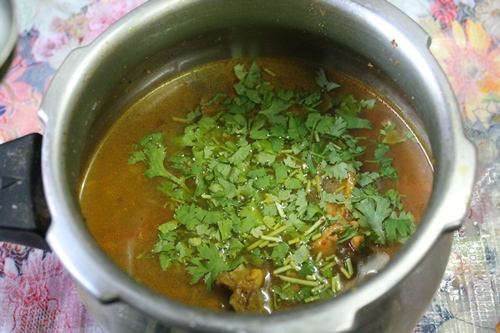 add in coriander leaves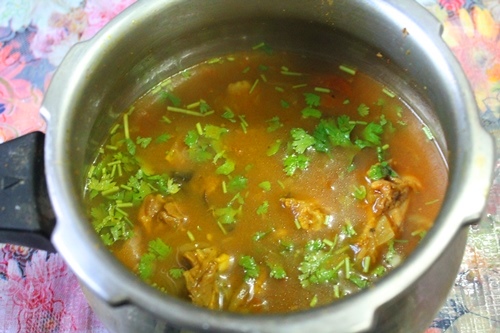 mix well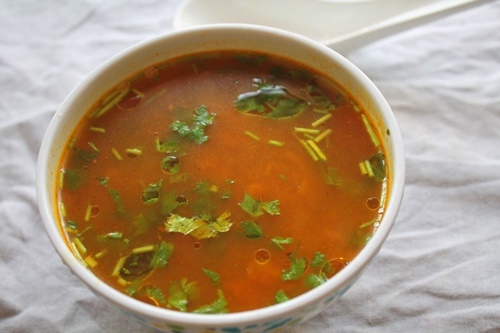 pour in to small soup bowls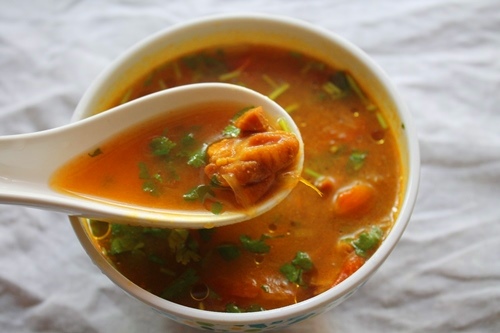 and serve