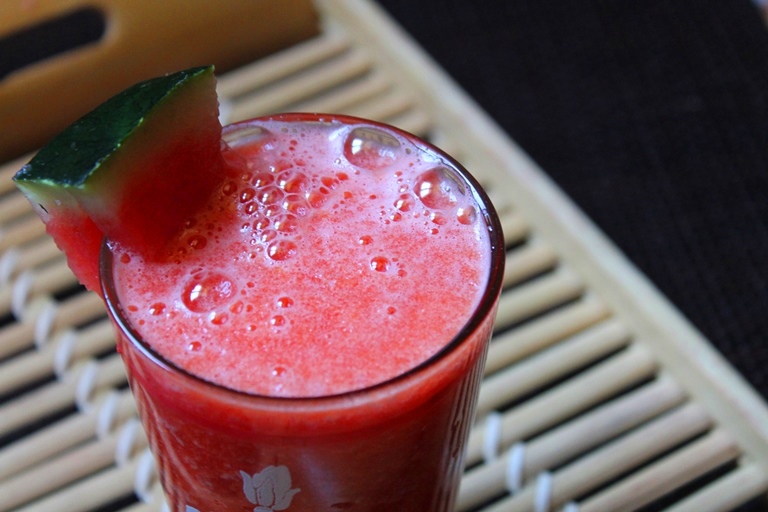 Watermelons are a gift of summer.These Cooling,Sweet juicy fruit can be seen on every roadside during this summer season.
Similar Recipes,
Lemonade
Ginger Ale
Basil Seeds Lemonade
Mint Lemonade
Watermelon Lemonade
Mango Lemonade
Strawberry Lemonade
Watermelon Lemonade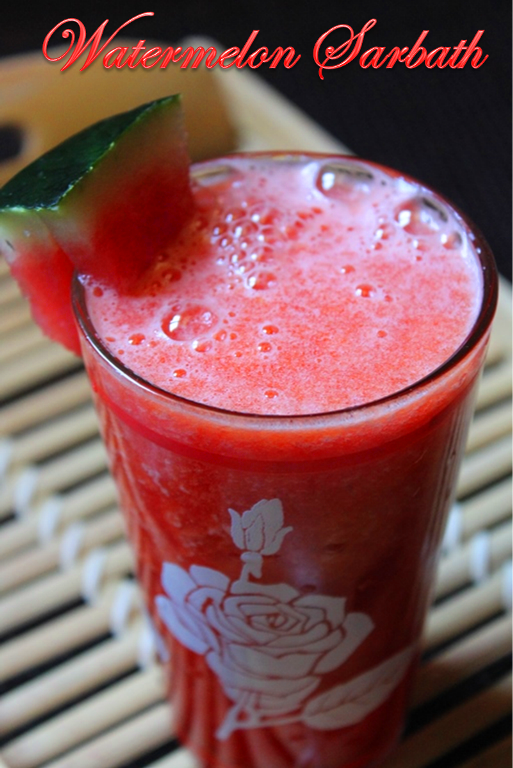 They are delicious on their own,but some fruit lack their sweetness,On those cases you need to add a little sweetner and make it in a form of juice and have it.It is absolutely heaven after a long working day or a long long shopping..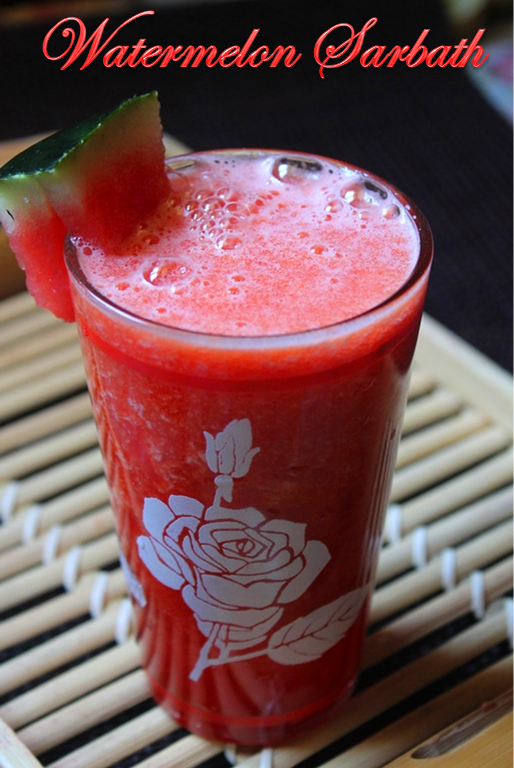 Hope you will give this a try and let me know how it turns out for you..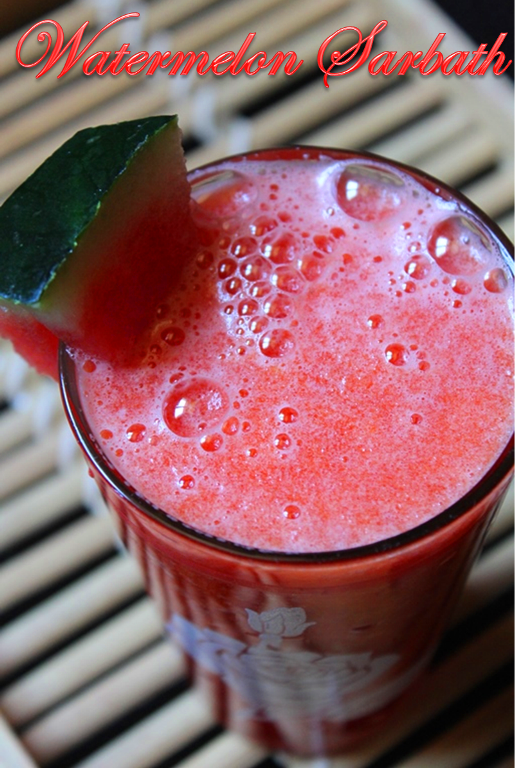 Preparation Time : 5 mins
Serves : 1 or 2


Ingredients:
Watermelon-2 cups chopped
Sarbath / Honey or Sugar -2 tblspn or to taste
Method:
In a mixer add Watermelon and Sarbath(or whatever you are using) and blend this into a juice.
Serve immediately or refrigerate
Pictorial: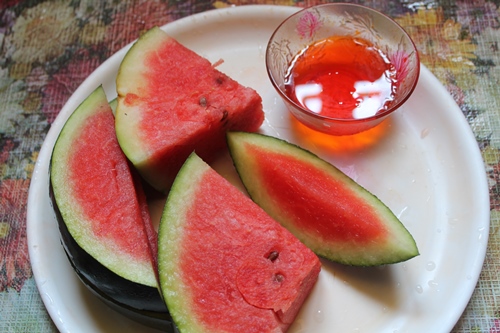 You just need 2 ingredients..Watermelons and sarbath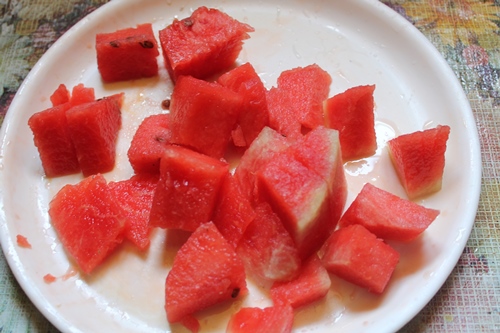 Cube your watermelons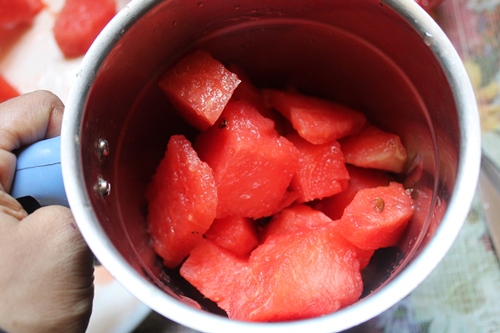 take them in a blender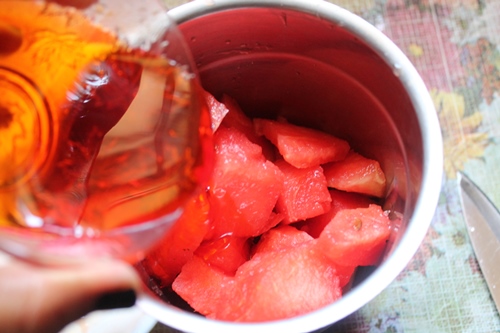 drizzle in the sarbath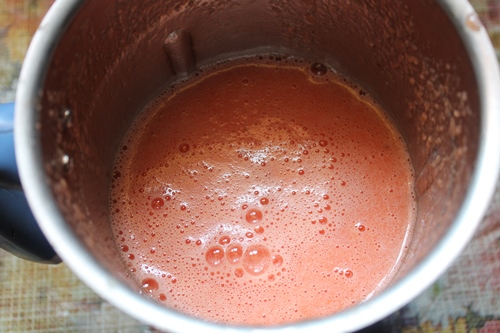 puree them smoothly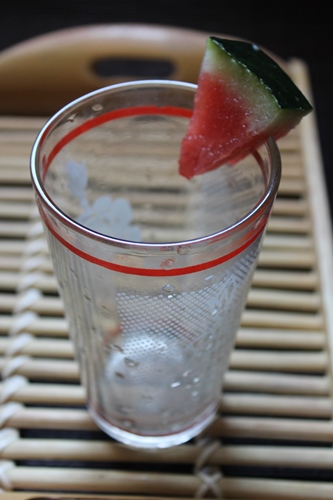 Take your favourite glass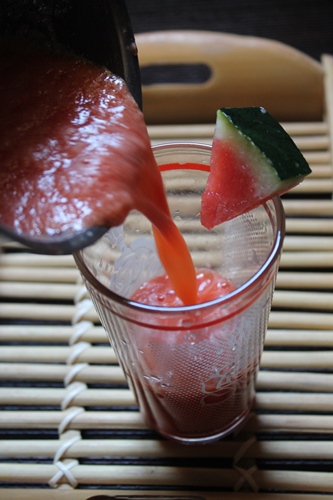 pour it in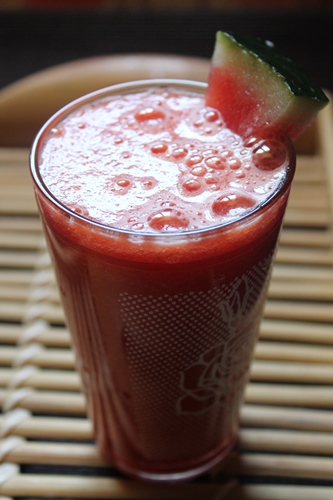 Serve chilled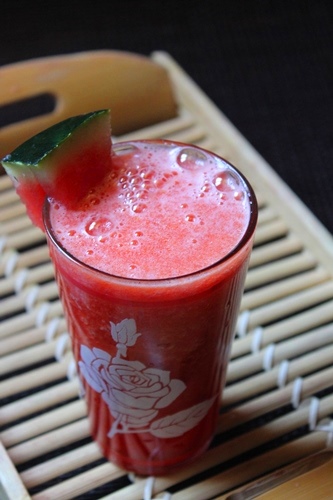 Enjoy