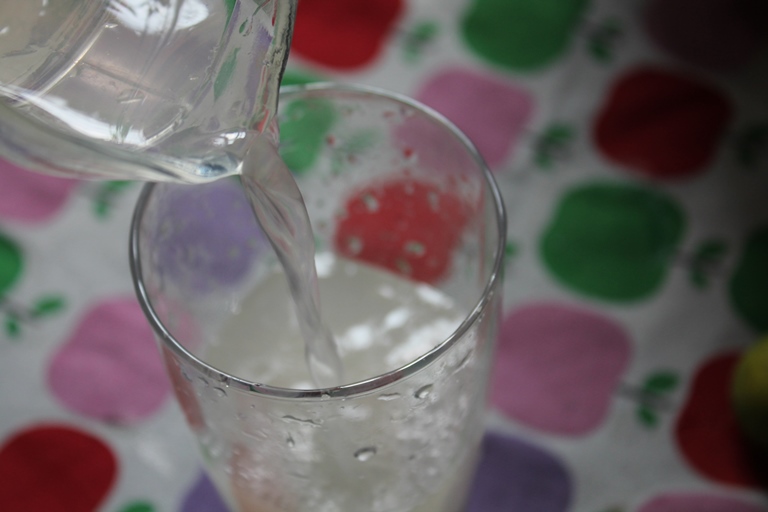 I love lemon juice..I have already posted a lemonade recipe. This version is amazing, you taste the real taste of lemon in this. I am not so sure whether you have heard of adding a small piece of lemon peel in your juice, i am sure it may sound weird. But my uncle taught me this method and it taste absolutely delicious. The one thing you have to keep in mind is drink this immediately, because if you keep this for a while, then the bitterness from the lemon just penetrates into the juice and make it really bitter, so make it fresh and have it fresh.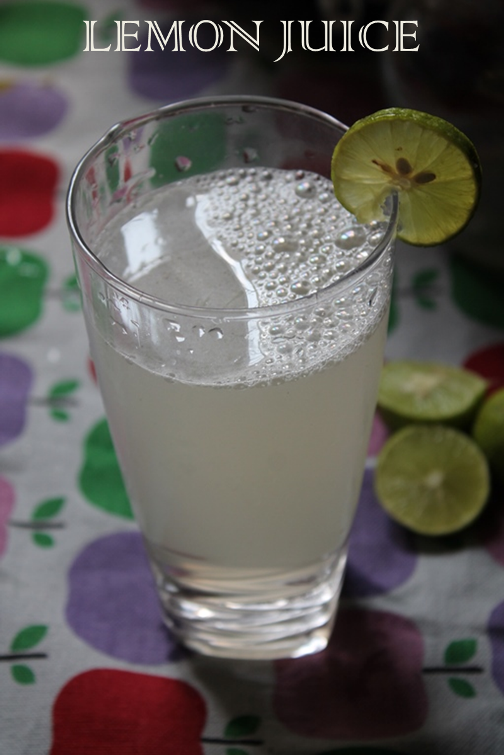 He also told me that you can make orange juice the same way. But make sure you add lots of icecubes and have it really cold. How about a cold drink on a hot summer day, yum yum right..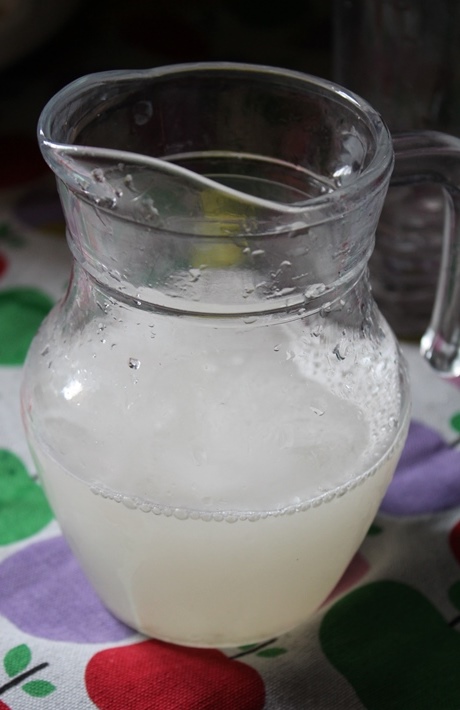 Preparation Time : 5 mins
Serves : 2 to 3


Ingredients:
Lemon – 2 medium size
Ice Cubes – 2 cups
Water – 1 cup
Sugar – 3 tblspn or to taste
Salt – 1/2 tsp
Method:
Take a blender and squeeze in the lemon juice. Cut a small piece of lemon peel. You have to add it to the blender.
Now add in salt, sugar, ice cubes and ice water.
Now blend this for 30 seconds till everything is well blendered.
Pour into serving glasses and serve immediately.


Pictorial: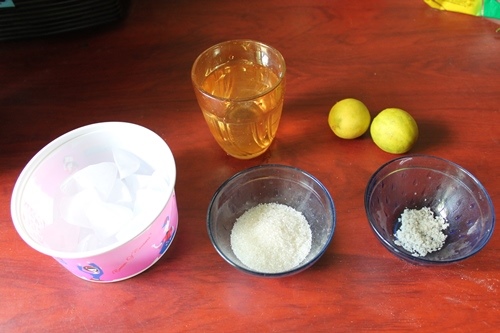 Take all your ingredients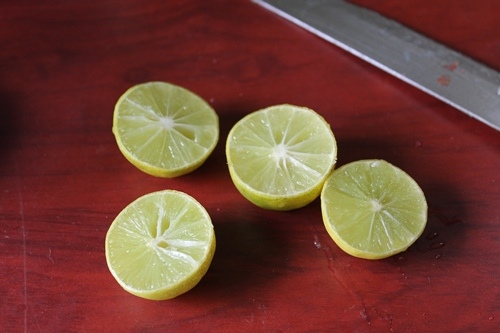 Cut open some lemons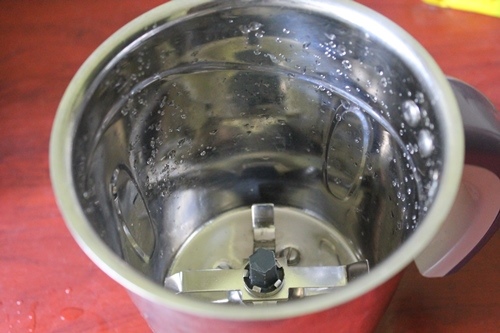 Take a blender jar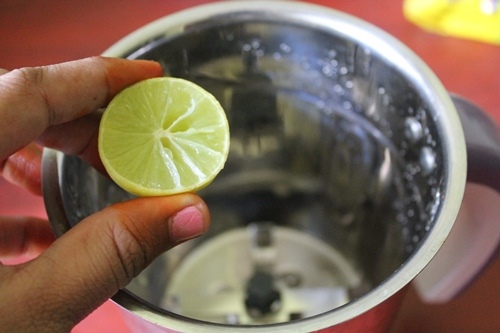 squeeze lemon juice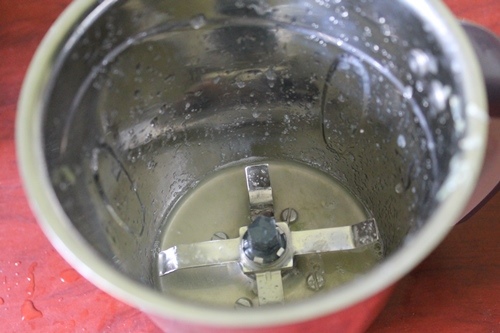 all squeezed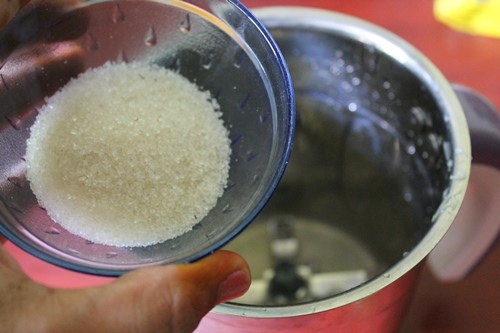 add a good amount of sugar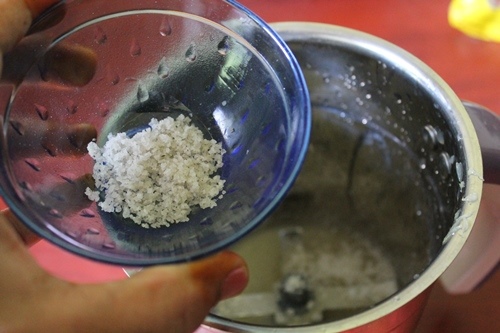 a little salt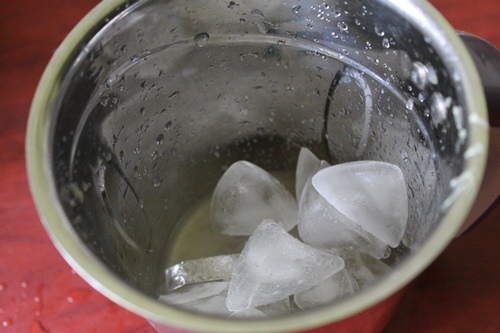 lots of ice cubes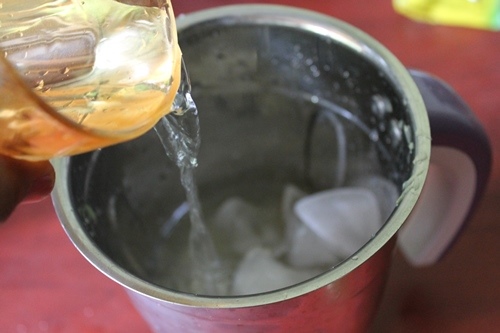 little water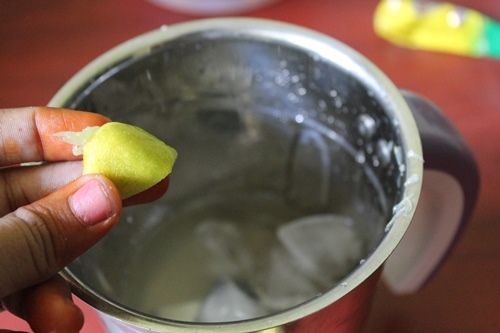 now comes the weird and secret part,
add a little piece of lemon skin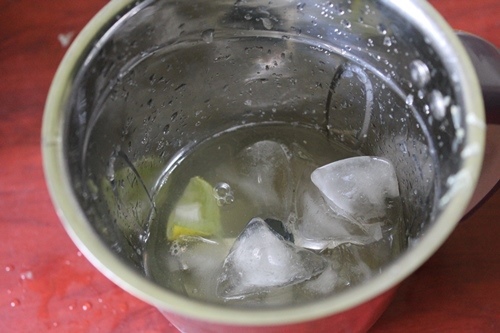 time to blend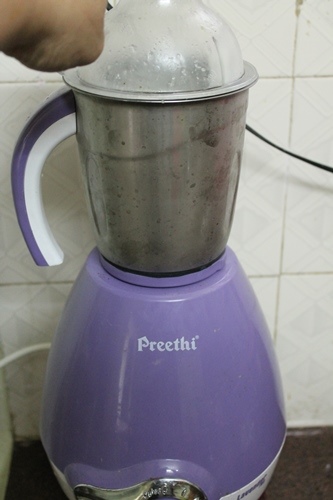 blend it up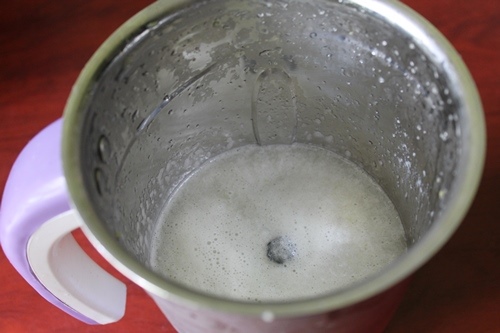 it will be foamy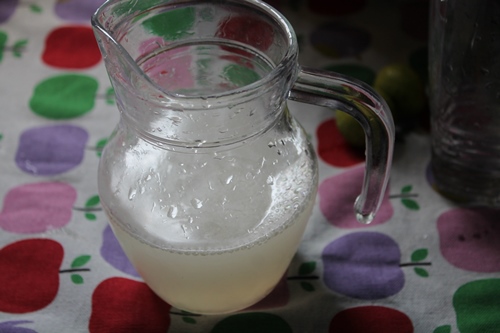 serve immediately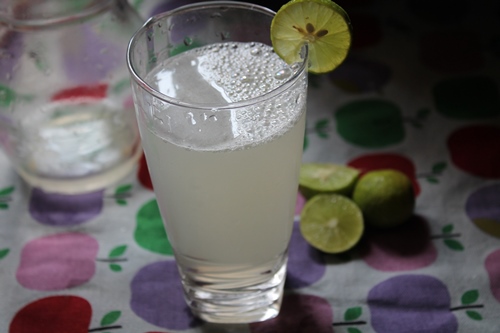 Enjoy..