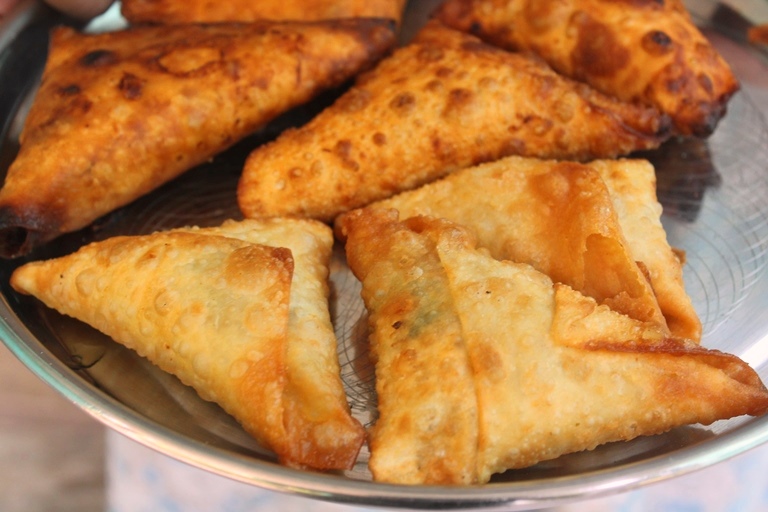 I can still remember the days when we fight with each other and rush to the canteen in the intervals to buy these delicious deep fried stuff..Yes Those are the days when did my schooling…Actually I studied in a convent school which is in the place where I live..There is a small canteen,moreover it will be like a small room with little windows, where the sales girl stands inside the room with a cardboard box full of this hot stuffs and selling it through the windows..People will be crowding out to buy this..
As soon as the bell rings for the interval,we will rush to the canteen fighting with the crowd and get this samosa…It is hot and delicious..Totally Yummy..That samosa tasted so awesome because of the filling..I can assure you that they don't stuff traditional potato stuffing in it..It tasted way greater than the potato filling..I came across this recipe from my mum who is working in a school and they too sell the same samosa…She got the recipe from the sales girl and conveyed me..How could I not try this?
I tried this last week and it tasted exactly like the one which I buy in school days..But there is only one thing missing which is the rush and crowd..I can bare it.And this one tasted way better because I know that there is no classes after the break..Now Off you go to the step by step recipe with pictures..
Ingredients:
For Pastry / For Outer Layer:
All Purpose Flour / Flour-300 gms
Salt to taste
Oil-1 tblspn
Water as needed
For Tapioca Stuffing:
Tapioca / Marchini Kilangu / Kappakezhangu-1
Potato-2
Frozen Peas- ½ cup (Optional)
Chilli powder-1 tsp
Coriander powder / Malli podi-1 tblspn
Fennel Seeds / Sombu / Peru Jeerakam-1 tblspn
Cumin seeds / Jeerakam-1 tsp
Oil-2 tblspn
Salt to taste
Method:
First make the pastry for samosa…
Take flour,salt and oil in a mixing bowl and rub well..
Slowly add in water and make into a firm dough..Knead it for 5 mins…Apply some oil on top and cover it with a bowl and let it rest for 30 mins..
Divide the dough into equal portion..Roll into a thin roti..Do this to all dough..
Heat a tawa on high heat..Put the thin roti on the tawa and cook less than 20 seconds on each side until the roti is cooked slightly..
Take it off the heat and cut in the shape of squares…
Now slice it in the middle,so that you get a rectangle (See pictures for more detail)..
Now set this aside for a moment..
Meanwhile make the filling for the samosa…Peel Tapioca and Potatoes and grate it using coarse grater…Take this in a colander and wash well so that the starch from this goes away..
Put this in a steamer and steam for 20-25 mins untill it is cooked..Remove and set aside..
Heat oil in a kadai..Add in fennel seeds and cumin seeds..
Add in peas and mix well..Now add in chilli powder, coriander powder and mix well..
Season with salt and mix well..Now add in cooked tapioca – potato mixture and mix well..Cook this for 5 mins…Remove and set aside to cool..
Make a thick paste out of flour and water for sealing
Now take one of the rectangle and apply this paste all over the sheet..
Fold it from one side and from the other so that it forms in a shape of a cone..
Now put a spoonful of filling in it and seal it on all sides(see picture).
Set this samosa aside to dry up..Now make all samosas like this..
Heat oil for deep frying and fry this samosa on medium heat for 3-5 mins until slightly cooked…Remove it and set aside.
Now increase the heat to a high and fry again till golden brown..
Serve hot with ketchup or any dip..
Pictorial: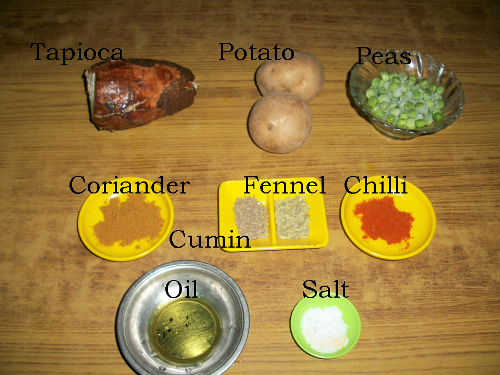 Take all your ingrediants for stuffing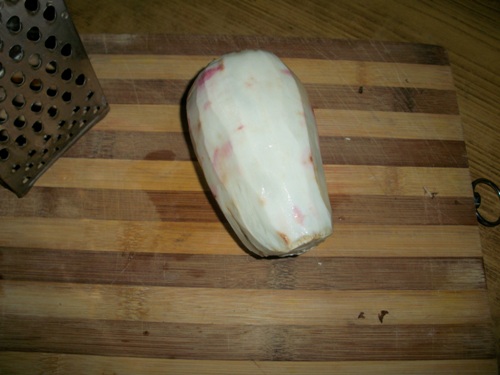 peel away tapioca skin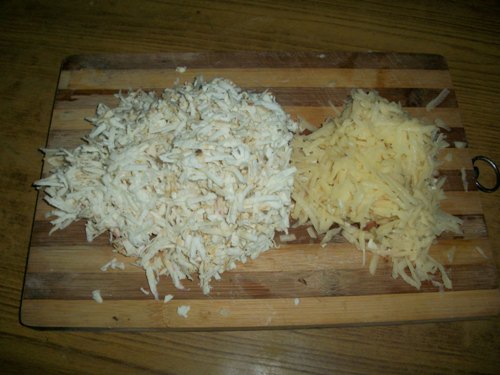 grate tapioca and potato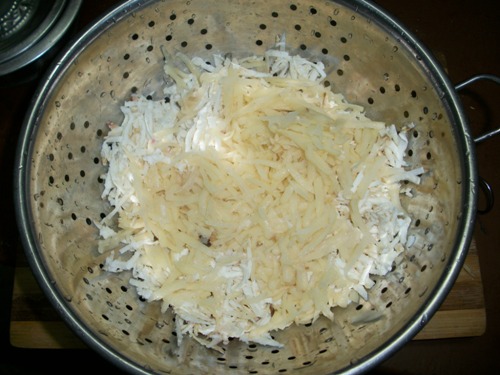 take it in colander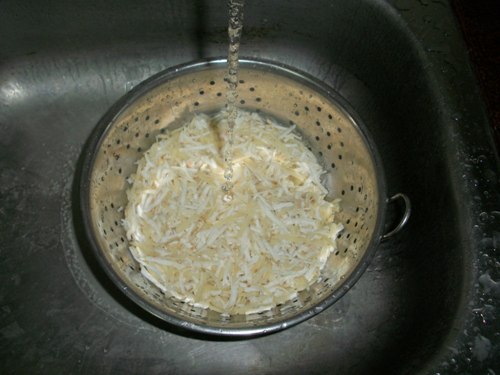 rinse well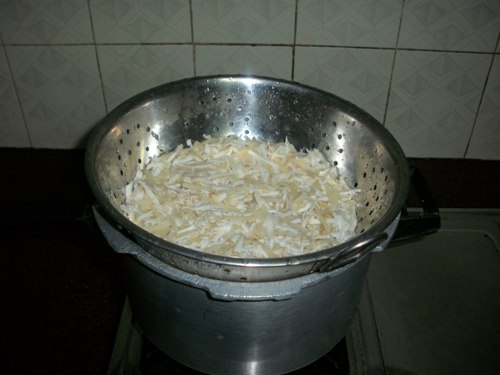 put it in steamer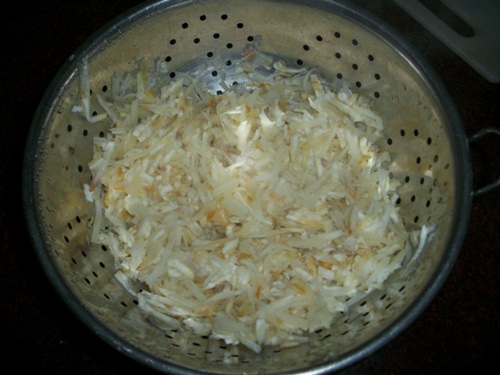 all steamed and cooked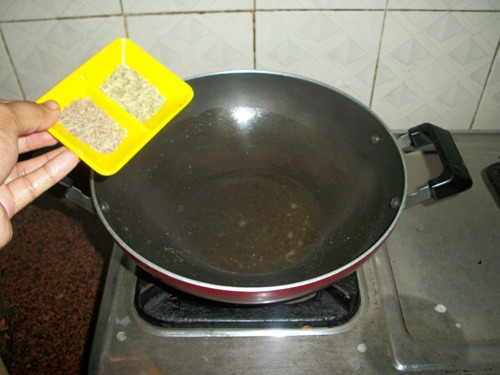 heat oil and crackle cumin and fennel seeds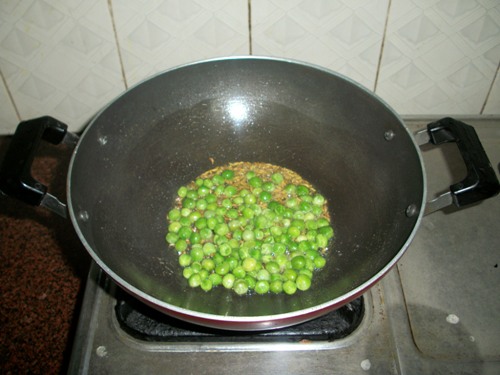 add in peas and mix well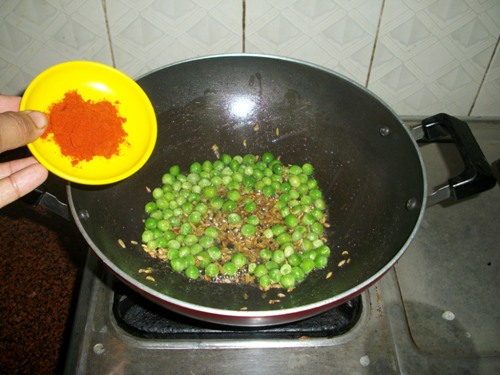 add in chilli powder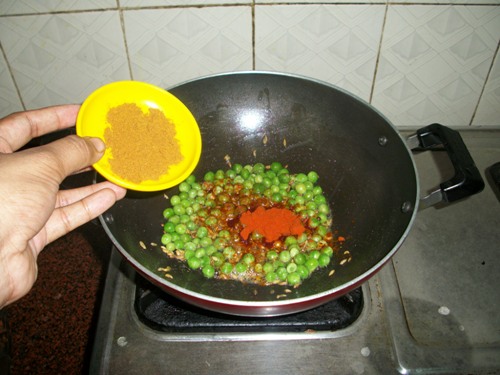 and coriander powder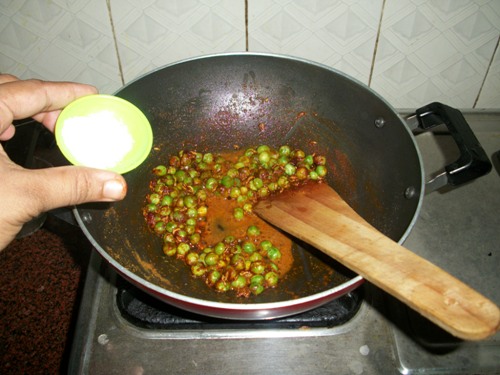 season with salt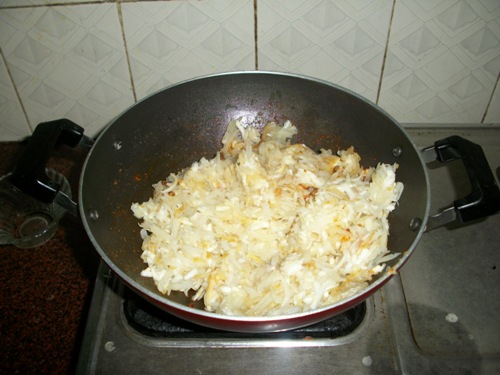 add in cooked tapioca and potato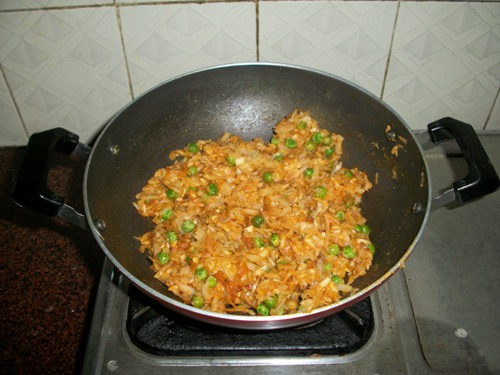 mix well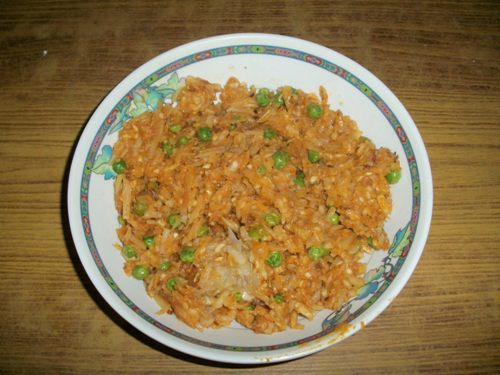 allow to cool down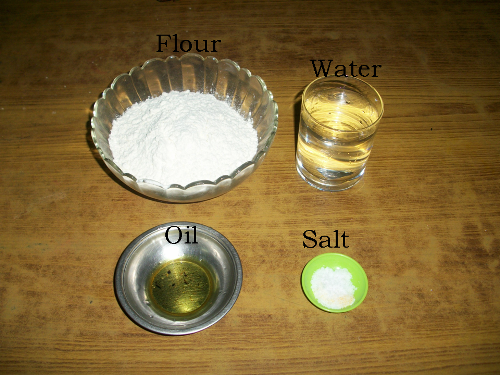 take all ingrediants for pastry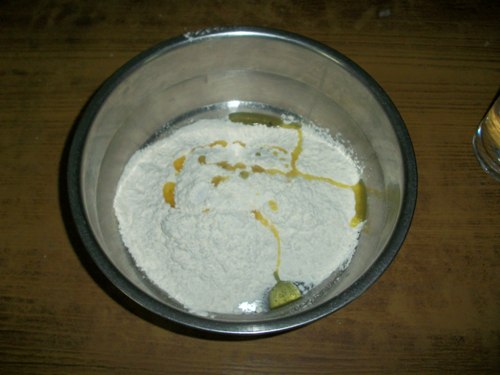 take everything in a mixing bowl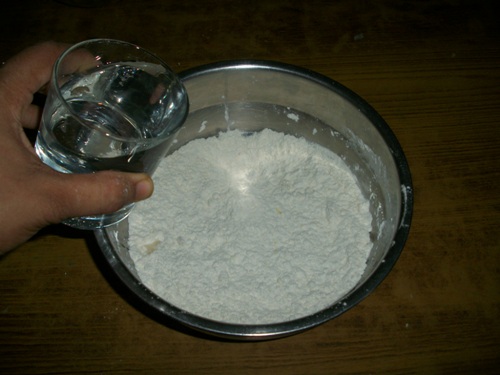 pour in water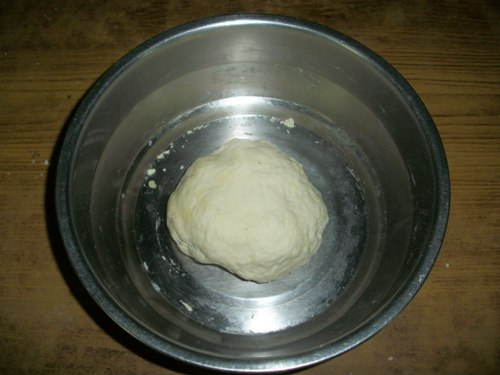 and form into a dough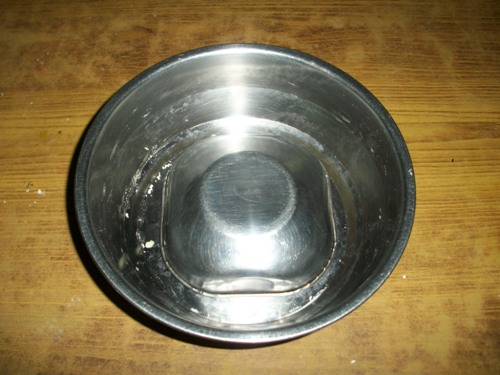 cover with a bowl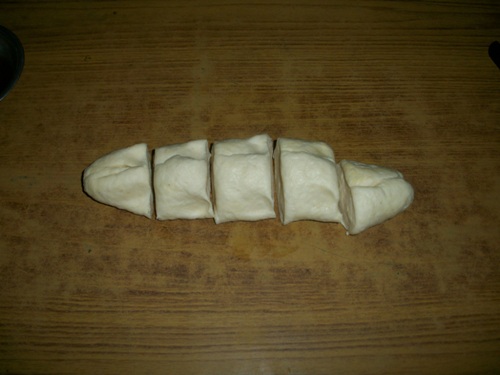 divide into equal portions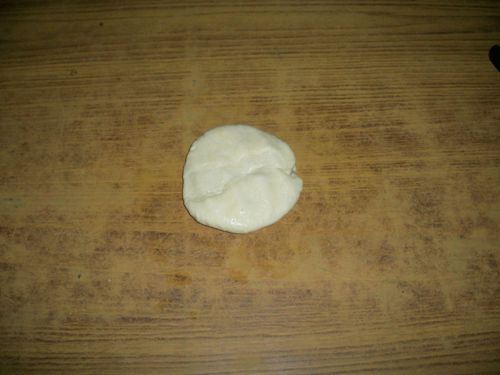 take a dough ball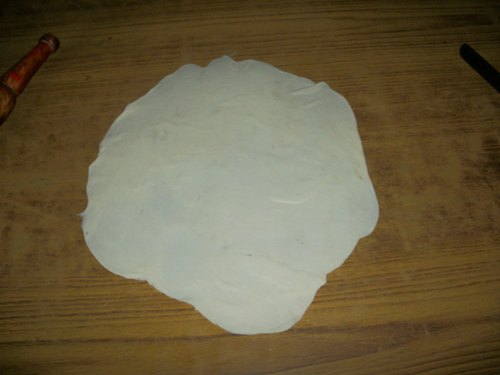 roll into thin roti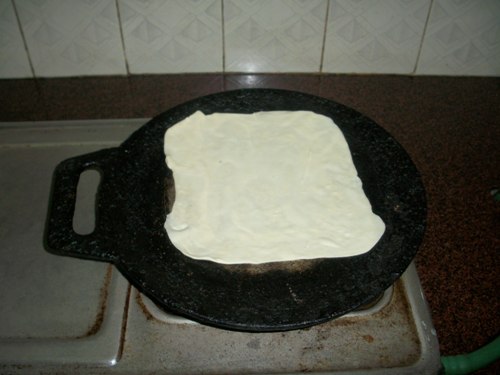 put it in hot tawa and cook on one side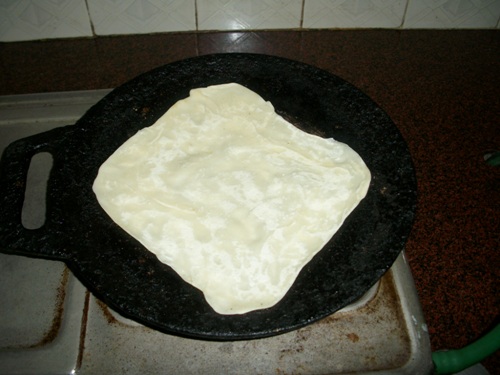 flip it and cook on other side too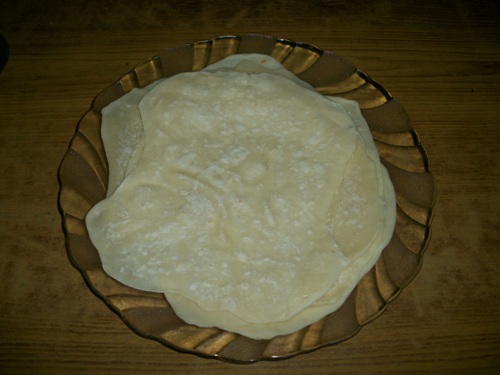 remove to a plate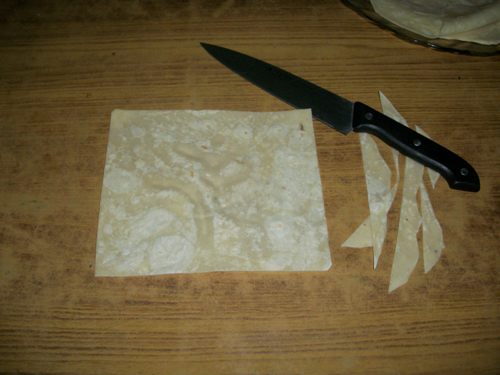 cut the edges and form into a square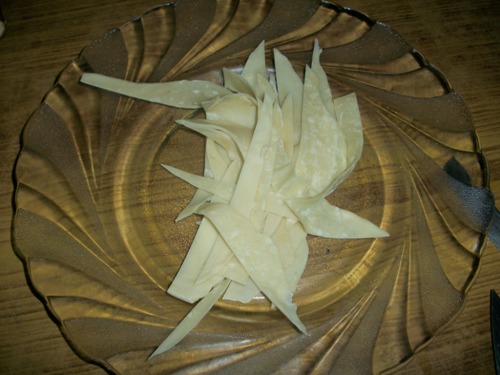 Don't throw away this leftovers..You can make Mexican Scrambled Eggs using this..Check recipe here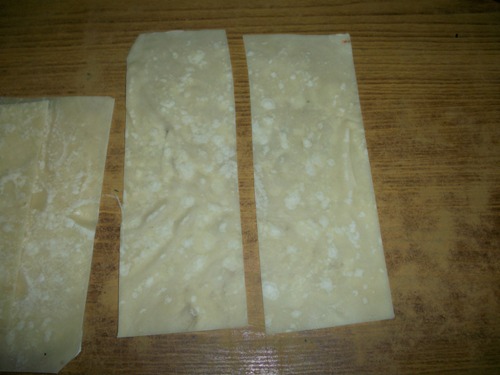 Cut it in half and set aside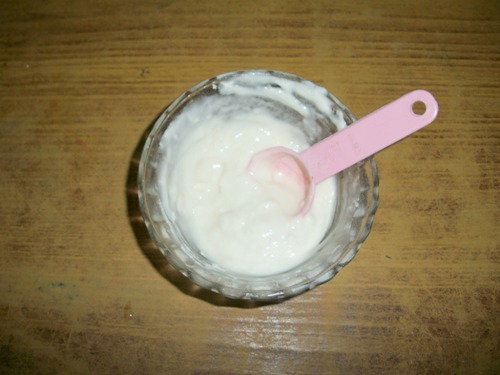 make a thick paste out of flour and water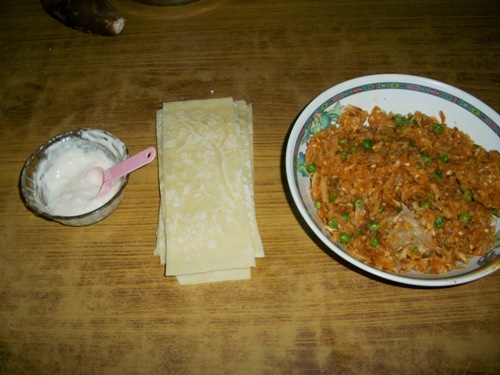 prepare everything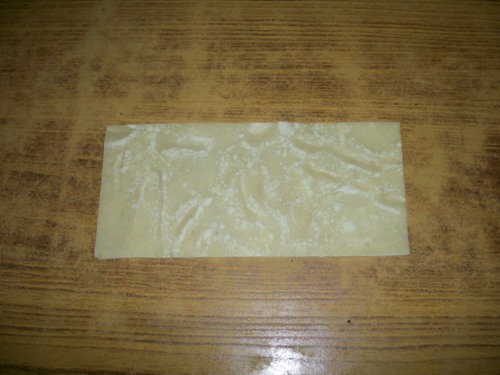 take a sheet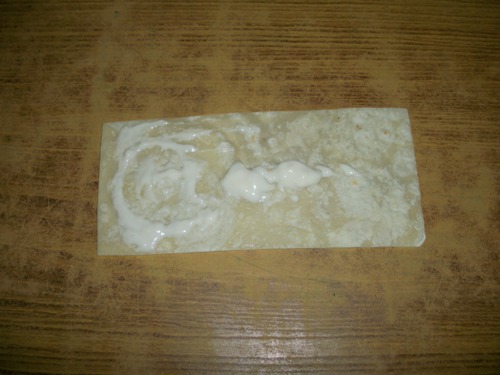 apply the paste on this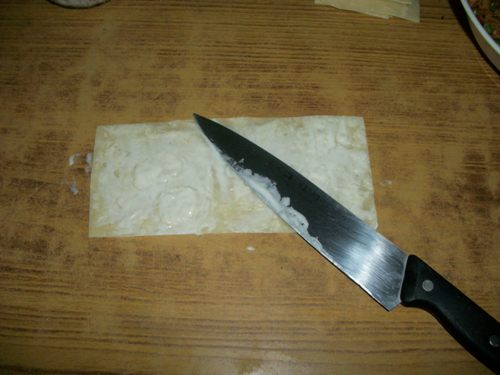 spread evenly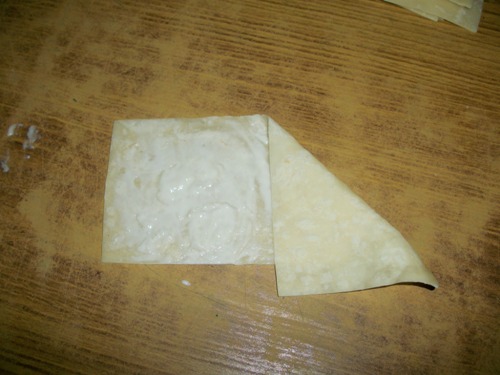 fold like this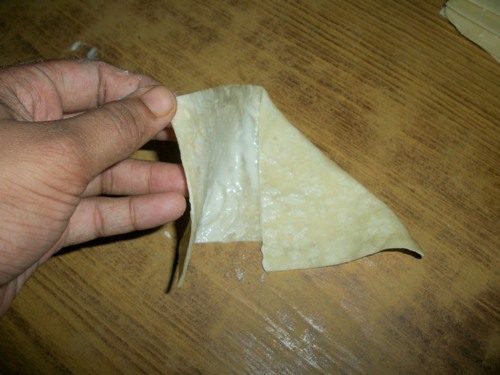 and fold this end too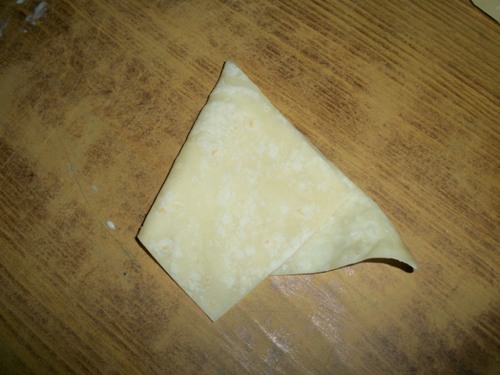 so that it forms a triangle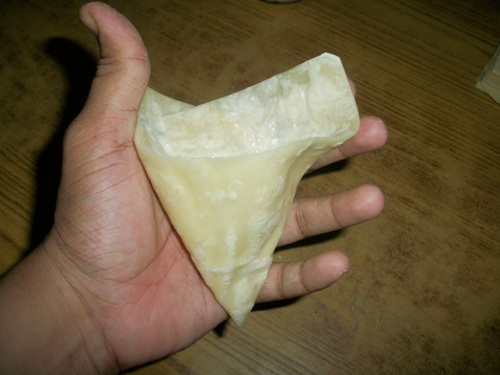 now you can get a cone shape thing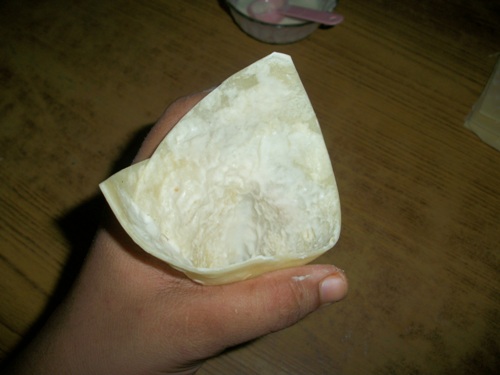 it has nice pocket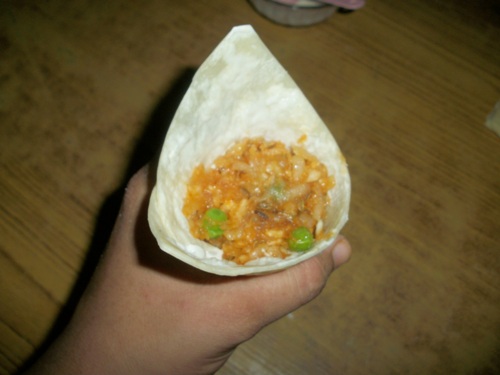 stuff it with the filling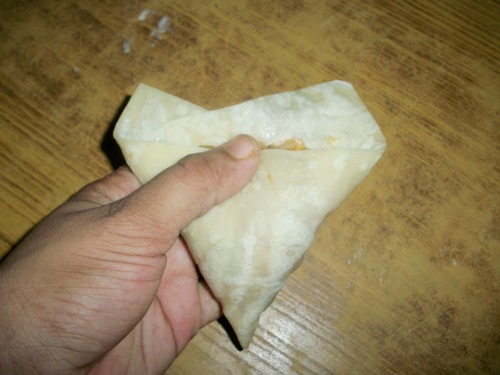 seal the edges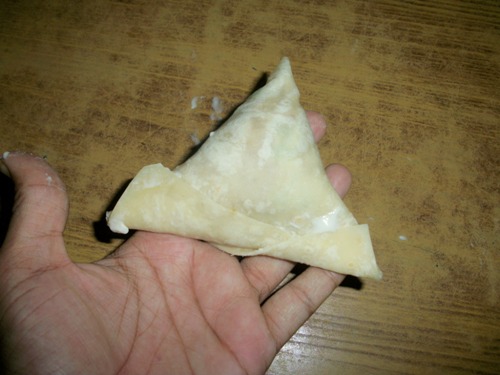 and fold it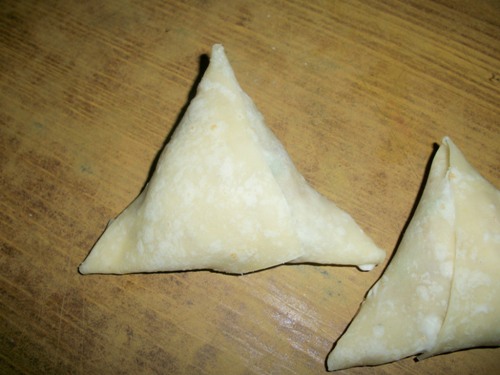 done..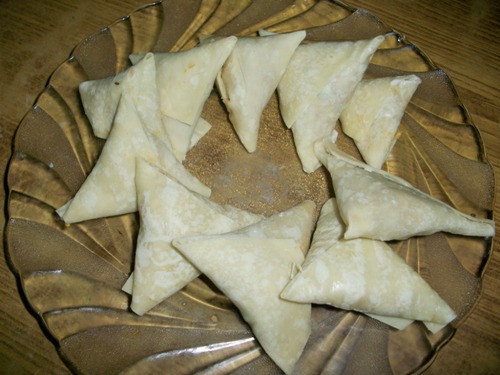 Ready to fry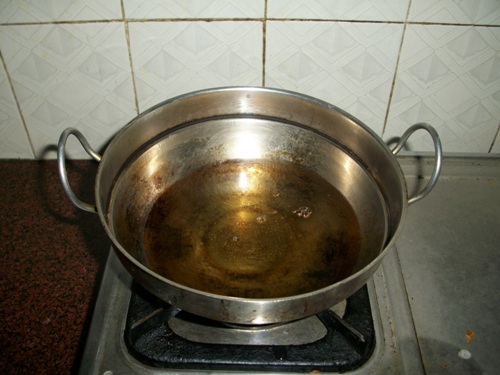 heat oil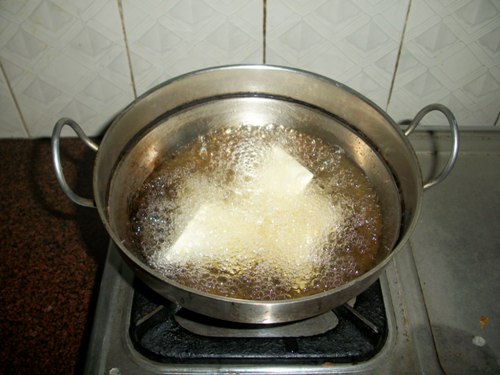 fry it in hot oil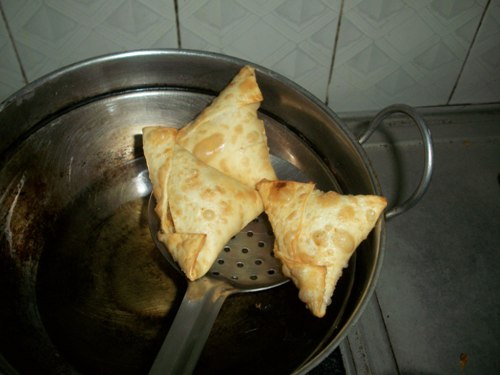 for 3-5 mins untill half cooked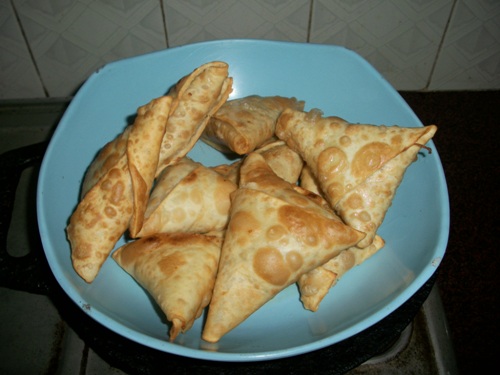 remove it..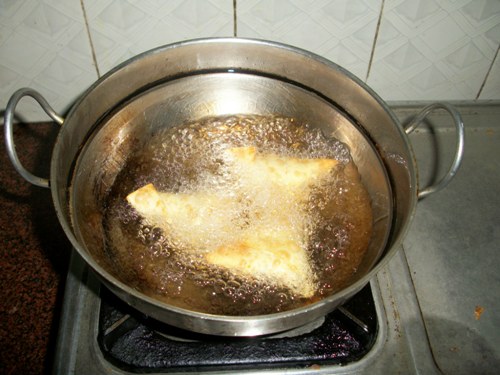 now increase the heat and fry again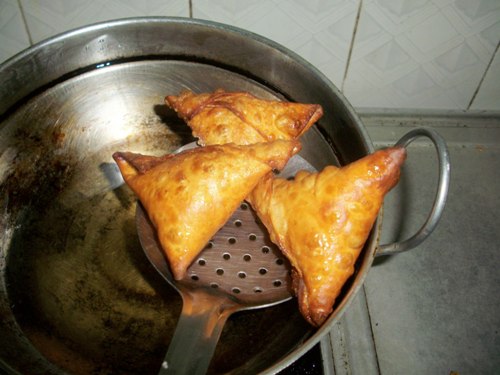 untill golden…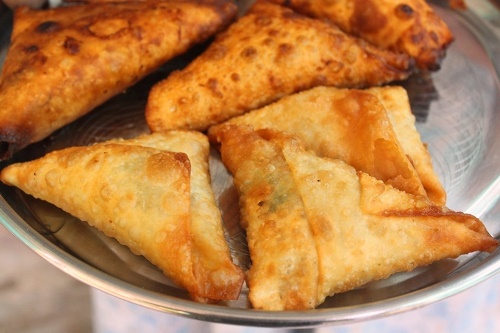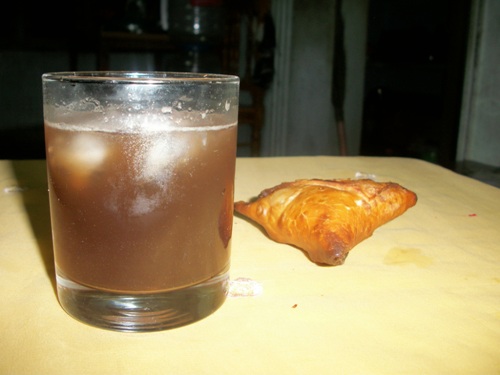 I also had some ice cold lemon tea with this..
Hot samosa with cold drink is heaven