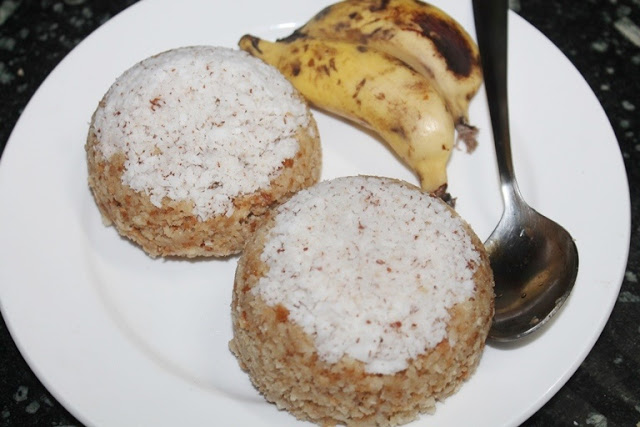 We make puttu often in my house, most of the time it is rice based one. But i love my 
ragi puttu
 and 
wheat puttu
. This recipe is a instant version, it needs just a few slices of bread, you can use any bread of your choice wheat bread, white bread, multi grain bread as well. The puttu turns out so soft and fluffy..Similar Recipes,
Ragi puttu
Wheat puttu
Tapioca Puttu
Rice Puttu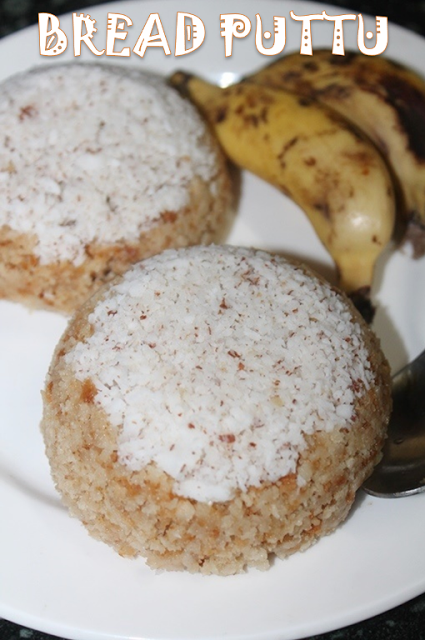 The cool thing about this recipe is, not only it taste great turns out so soft and fluffy… It will be kids favourite too. You can have it with 
chana curry
 or boiled green gram & papadum or my all time favourite ripe banana, sugar and ghee.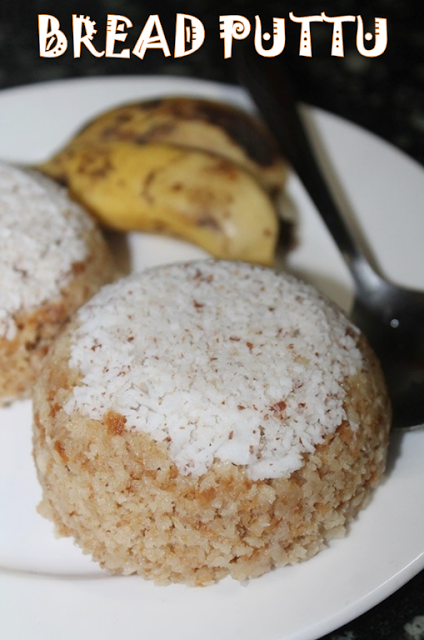 Hope you will give this a try and let me know how it turns out for you.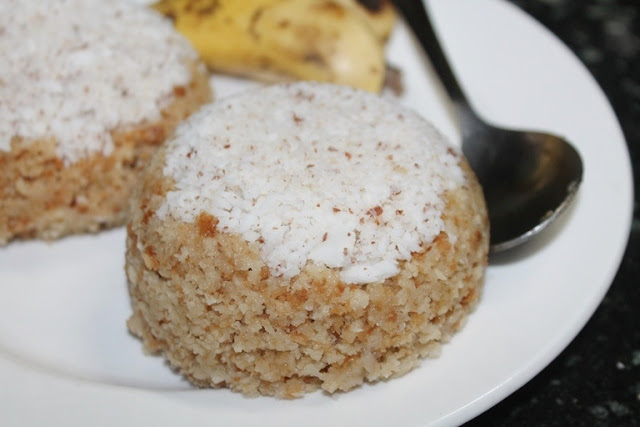 Preparation Time : 5 mins
Cooking Time : 5 mins
Serves: 2
Ingredients:
Bread Slices – 6
Sugar – 1 tsp + for serving
Salt – 1/2 tsp
Water – 2 tblspn
Coconut – 1/4 cup to 1/2 cup
Ripe Banana for Serving
Method:
Cut bread into cubes and take them in a blender, pulse few times so it resembles coarse breadcrumbs.
Now take this in a bowl, add salt and sugar to this and mix well. Now sprinkle little water and rub gently to moisten it.
Now take your puttu mould, i used the cup mould, place the puttu acchu in this and sprinkle some coconut and then the bread mix. Now cover it and place it over the pressure cooker to steam. Steam this for 5 to 6 mins.
Now remove it carefully and invert it to a serving plate.
Serve with sugar and banana.
I made the same recipe in puttu maker. Here is the image.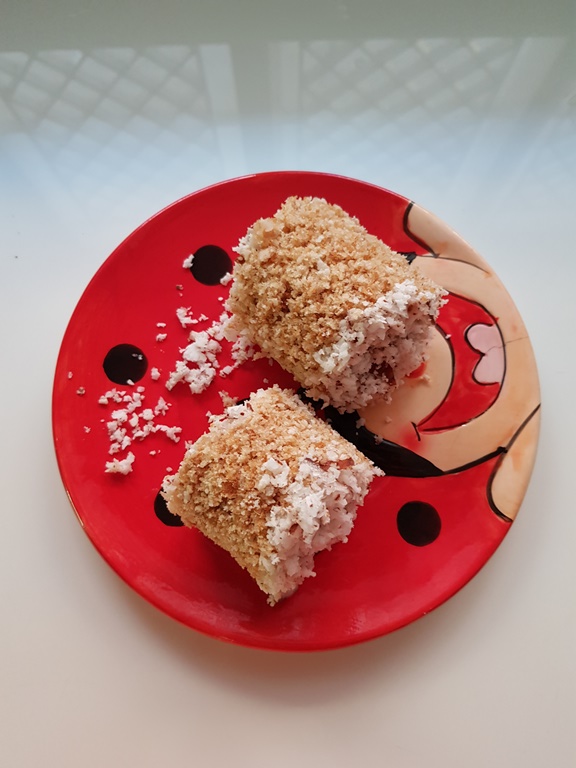 Pictorial: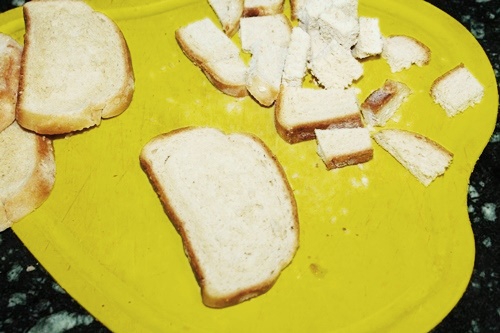 I used brown bread for this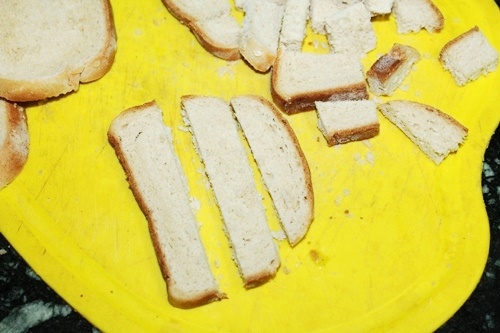 cut it like this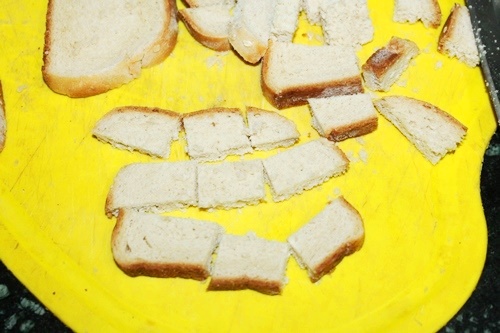 now cut it into cubes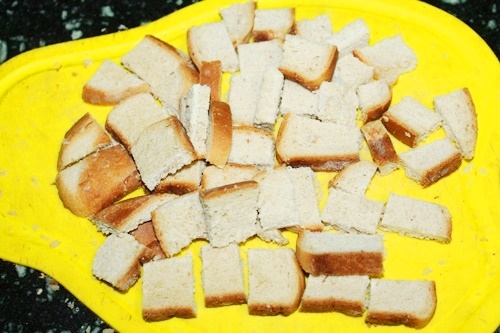 done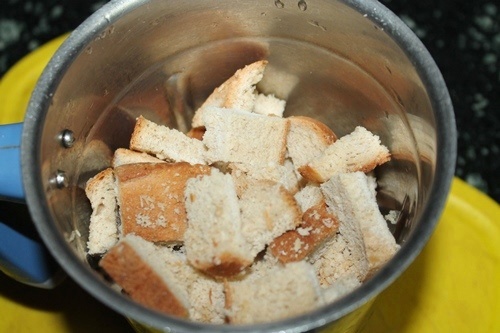 take it in a blender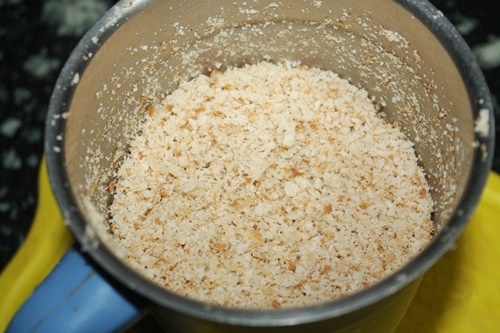 pulse few times so it gets like a coarse crumbs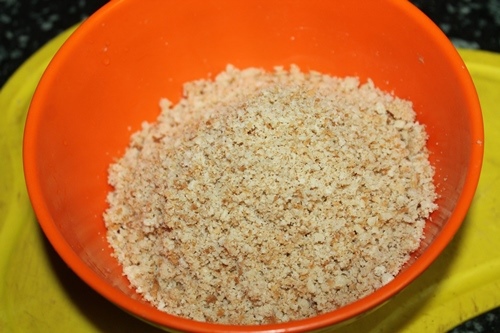 take it in a bowl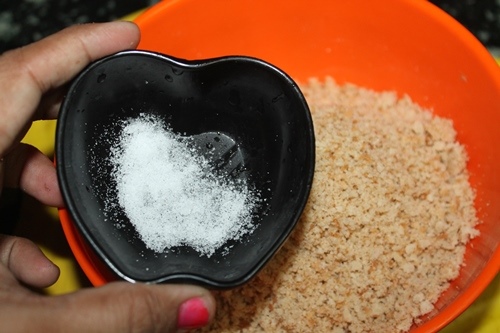 add salt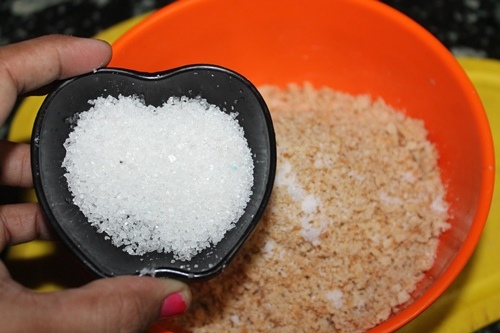 add little sugar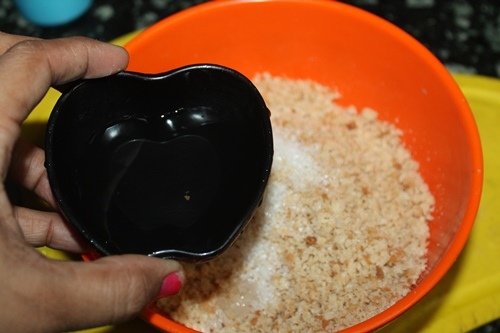 sprinkle some water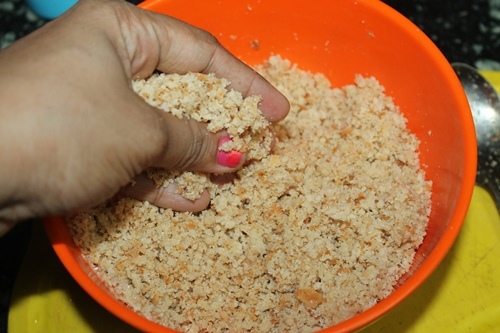 rub with your fingers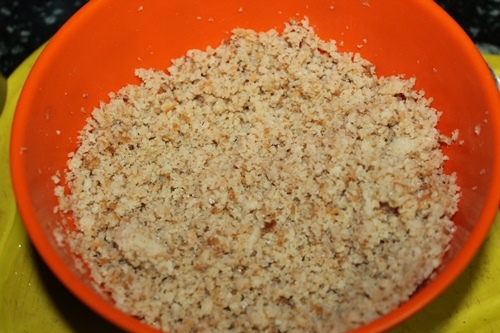 now it resembles coarse crumbs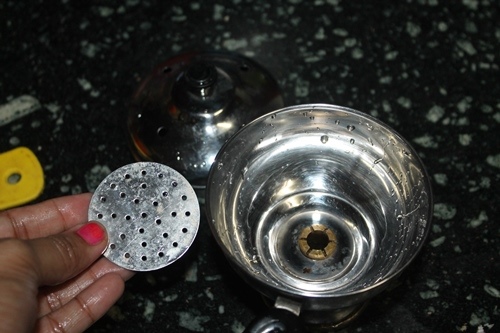 i used this cup mould for it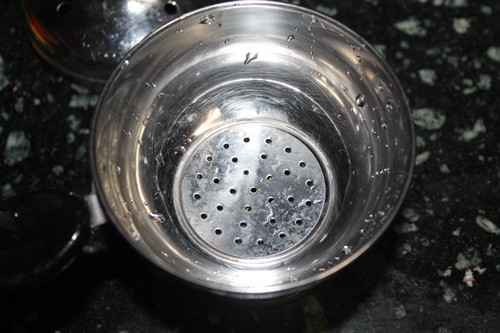 place the acchu in this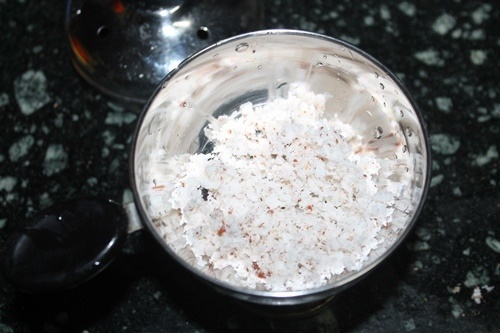 sprinkle some coconut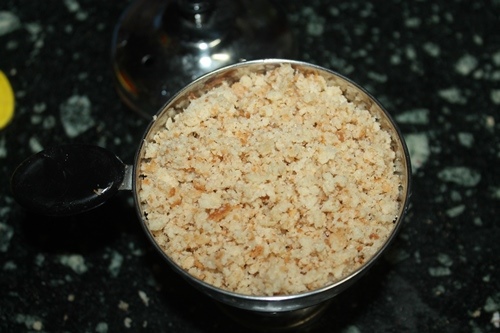 top with some of the breadcrumbs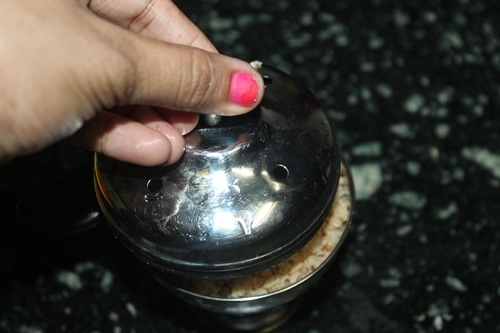 close it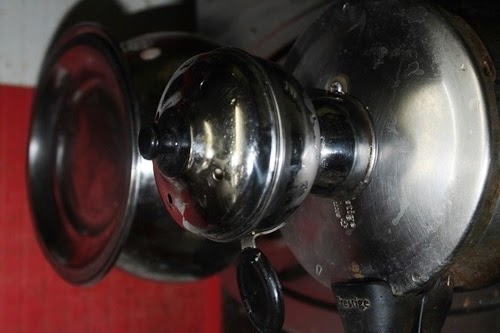 steam it for 5 mins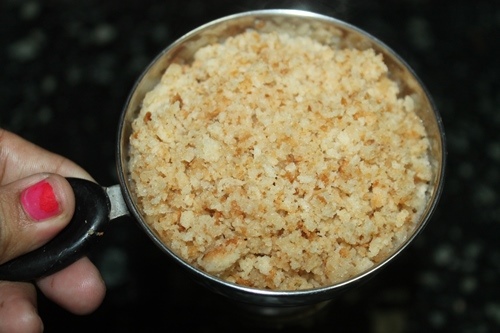 now it is steamed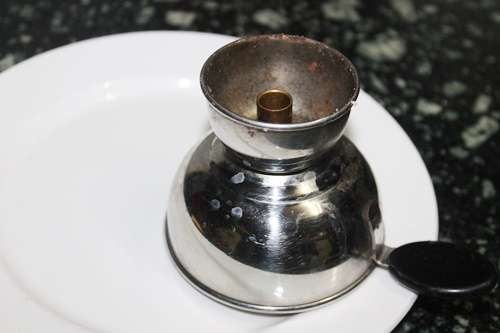 invert it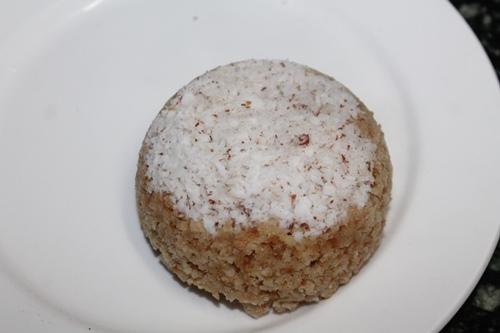 ta da..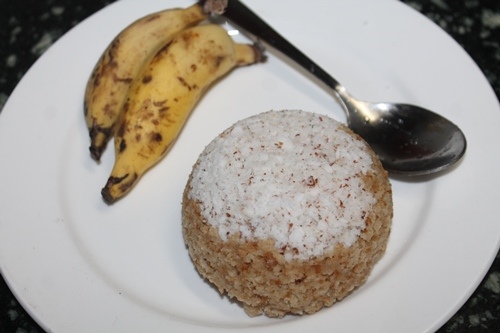 enjoy with sugar and banana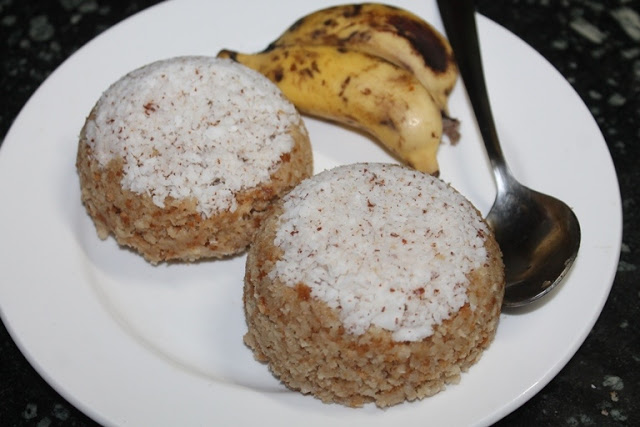 This puttu taste so soft and yummy