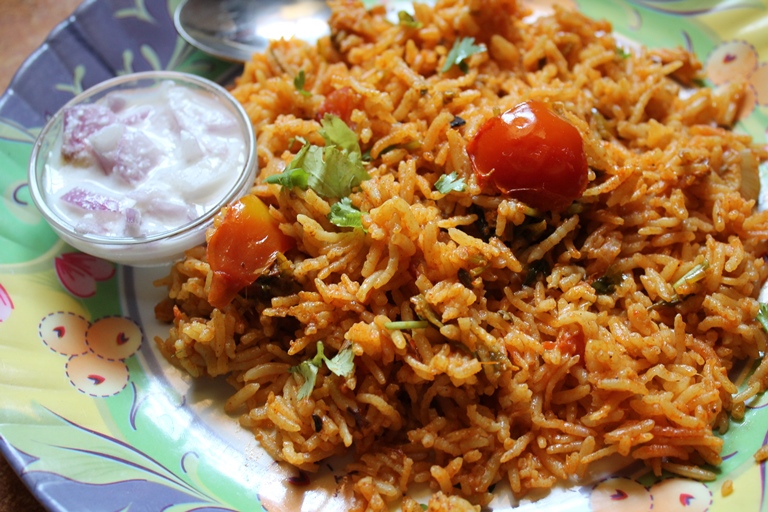 Tomato Rice is my go to lunch idea. I make it quite often..Since it is so easy to put together and it taste extremely good..I have already made a tomato rice recipe, it is my video recipe..This is a biryani style tomato rice which taste so yummy..
You can Buy these ingredients at a discount.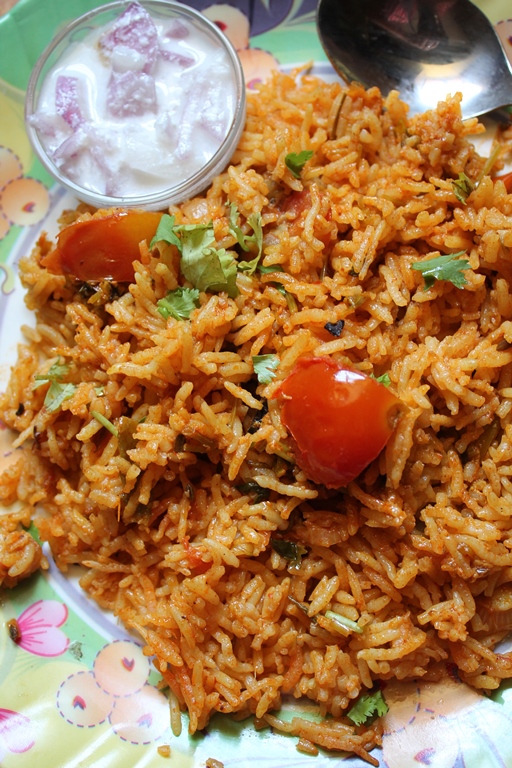 In addition to that, this recipe is made in a electric rice cooker. So you dont have to baby sit the biryani. Just make the masala and transfer it to the cooker and thats it. That gadget will do the work for you…For those who dont have a electric cooker i have mentioned the steps for making this on stove top too. So try this and let me know how it turned out for you..
And this tomato biryani taste yummy with onion raita…Check out my other raita recipes too..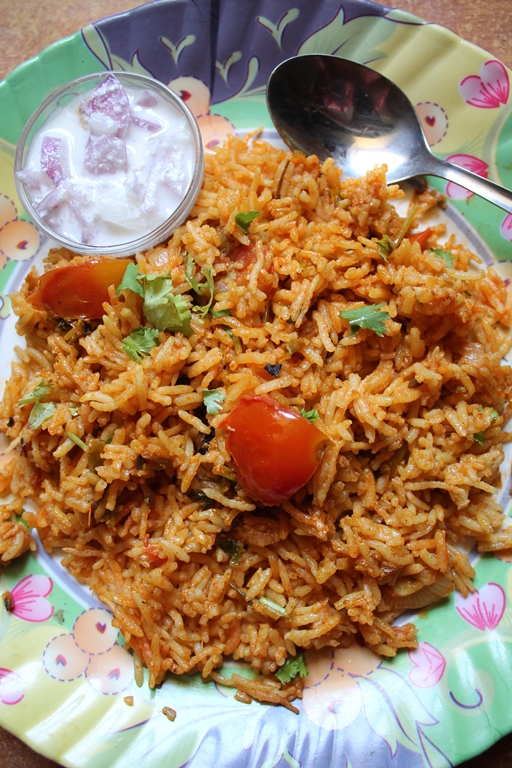 Tomato Biryani Recipe / Thakkali Biryani Recipe / Tomato Biryani in Rice Cooker / Tomato Rice Recipe / Thakkali Sadam Recipe - Rice Cooker Recipes
Delicious tomato biryani which taste super yummy is very nutritious too. You can make this and enjoy with papad and onion raita.
Ingredients
Basmati Rice - 2 cups
Oil - 3 tblspn
Cinnamon / Pattai - 2 inch stick
Cardamom / Yelakai - 4
Fennel Seeds / Sombu / Saunf - 2 tsp
Onion - 1 large sliced thinly
Green Chilli - 2 pricked with a knife
Ginger Garlic Paste - 2 tblspn
Tomatoes - 4 large Chopped finely
Kashmiri Chilli Powder- 1 tblspn ( optional, used for colour )
Normal Spicy Chilly powder - 2 tsp
Turmeric Powder / Manjal Podi - 1 tsp
Garam Masala Powder - 1 tblspn
Salt to taste
Sugar - 2 tsp
Coriander Leaves - ¼ cup finely chopped
Mint Leaves - ¼ cup finely chopped
Thick Coconut Milk - 1 cup (same cup you used for measuring rice)
Water - 2 cup / 500 ml (same cup you used for measuring rice)
Instructions
Wash and soak basmati rice for 30 mins. Drain and set aside.
Heat oil in a kadai. Add in cinnamon, fennel and cardamom. Let them sizzle for a min.
Now add in onions and green chillies. Saute them till golden brown.
Add in ginger garlic paste and saute for a min.
Add in all the spice powders, salt and sugar. Give them a 30 seconds stir.
Now add in the chopped tomatoes and mix them all with the yummy masala.
Let them cook for 5 mins till the tomatoes turn mushy.
Add in coriander and mint leaves and give a quick stir. The masala is done.
Now take your rice cooker bowl. Add this masala in it, along with drained rice, coconut milk and water. Mix well. Taste the water to check the seasoning.
Now put the bowl in your electric rice cooker and switch on it. Cook till done.
Once done, fluff it up and serve with raita.
STOVE TOP METHOD:
Once your tomato masala is made, add the drained rice and give a quick stir. Now add in coconut milk, water and bring everything to a good boil. Now simmer the flame and cook covered till the rice has absorbed all the water. It will take around 15 to 20 mins. Now turn the stove off and let it sit covered for 5 mins. Open the lid and fluff the rice. You are done..
Pictorial: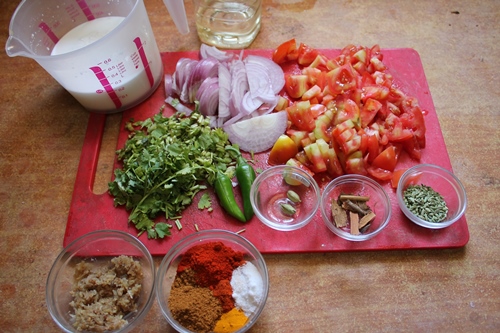 Take all your ingredients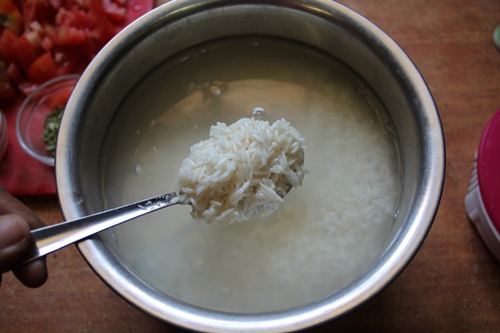 Soak your rice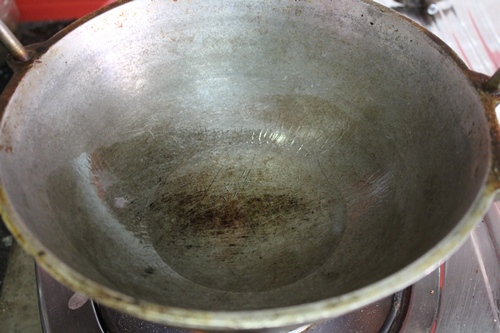 Heat oil in a kadai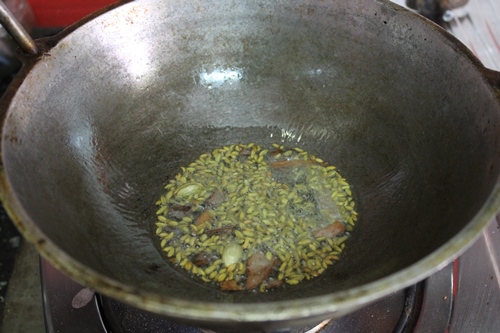 Add in fennel, cardamom and cinnamon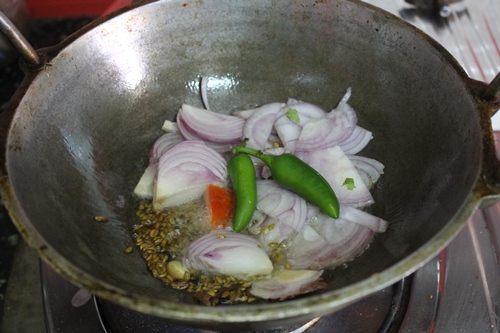 Add in onions and chillies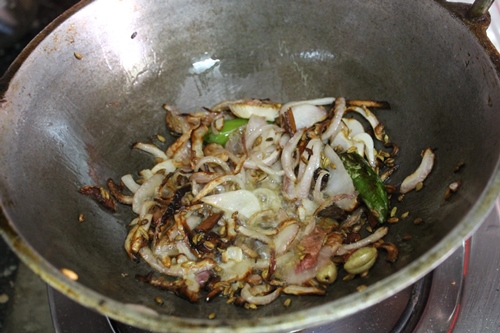 Cook till golden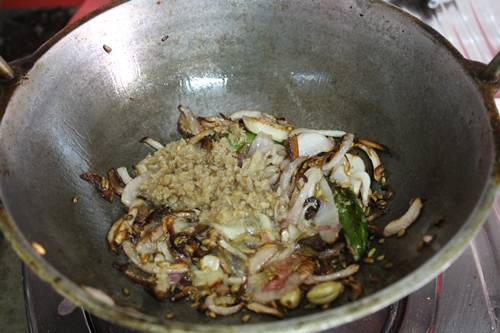 Add in ginger and garlic paste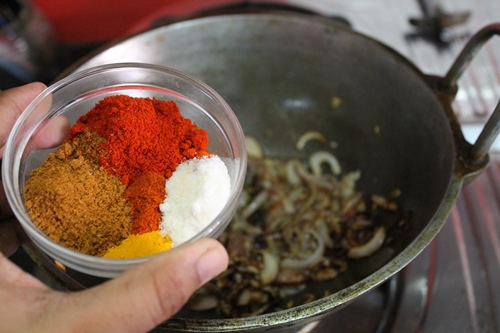 Add in all spice powders, salt and sugar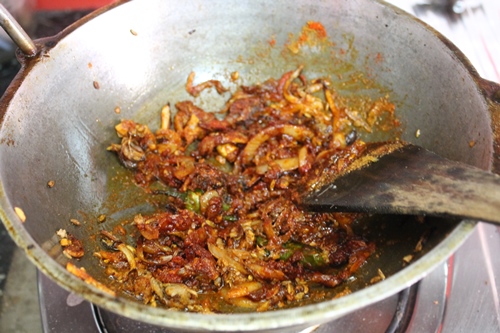 Mix it up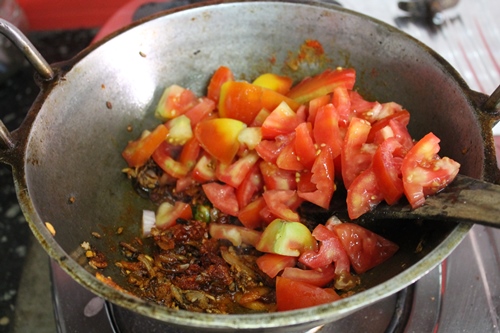 Add in tomatoes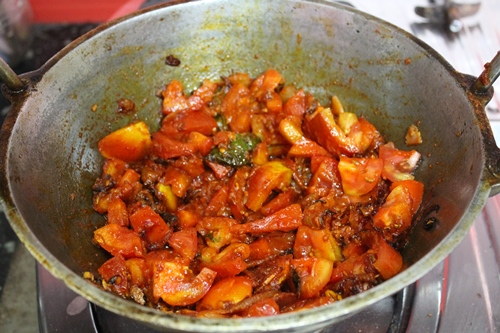 Mix it up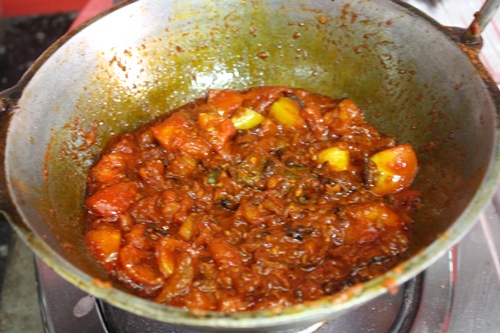 Cook till it turns mushy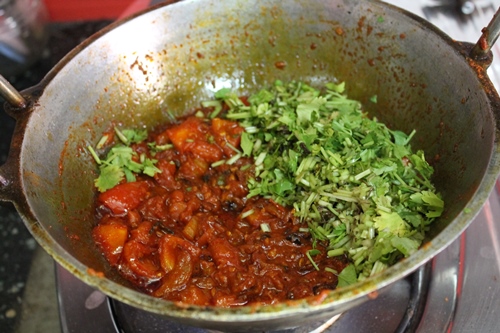 Add in chopped coriander and mint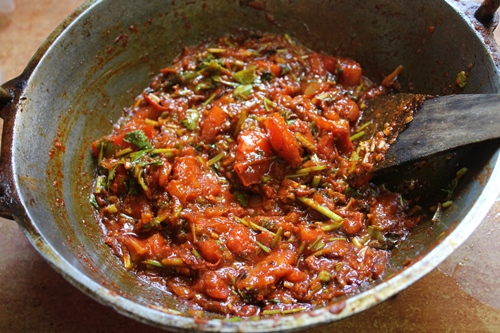 Mix it up…Masala done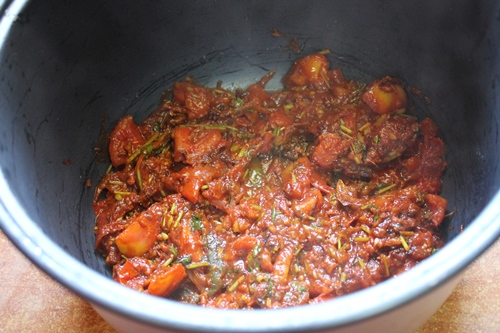 Add this to rice cooker bowl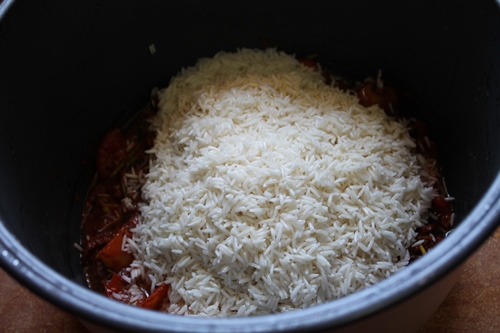 Add in rice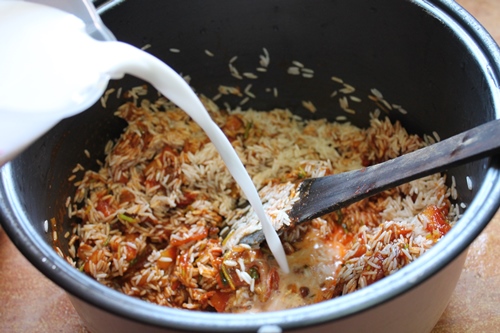 in goes coconut milk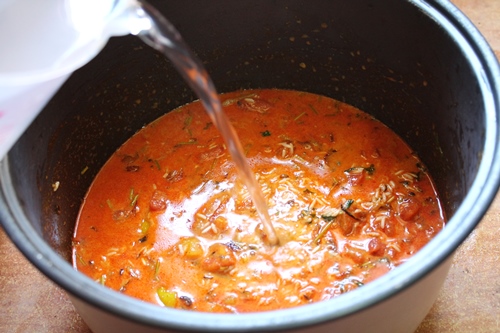 pour in water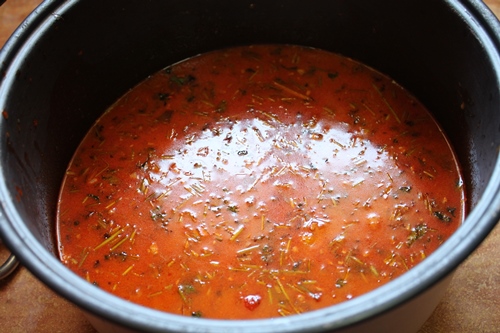 mix it up and check for seasoning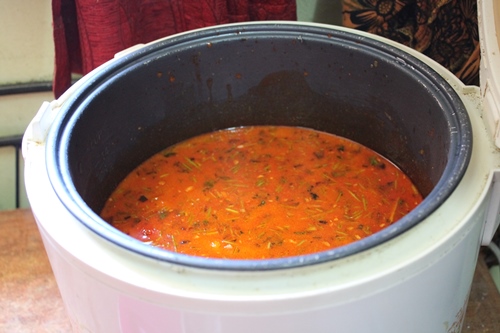 Put it inside rice cooked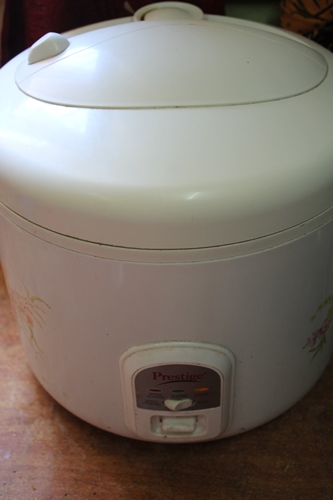 Cover and cook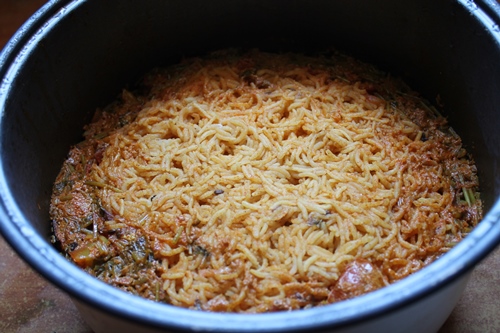 Done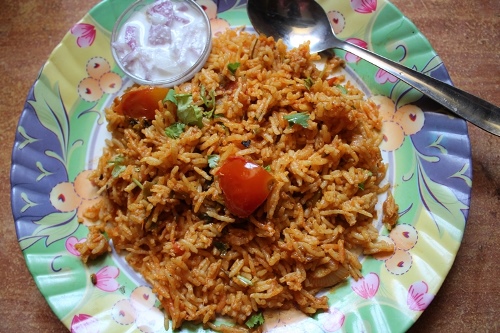 Serve with raita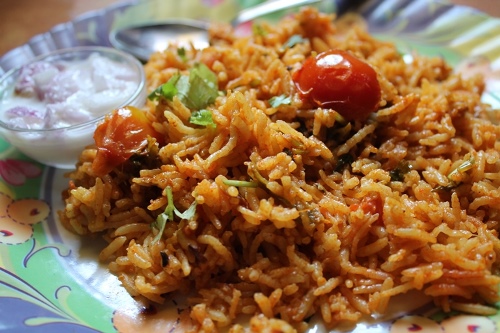 Enjoy