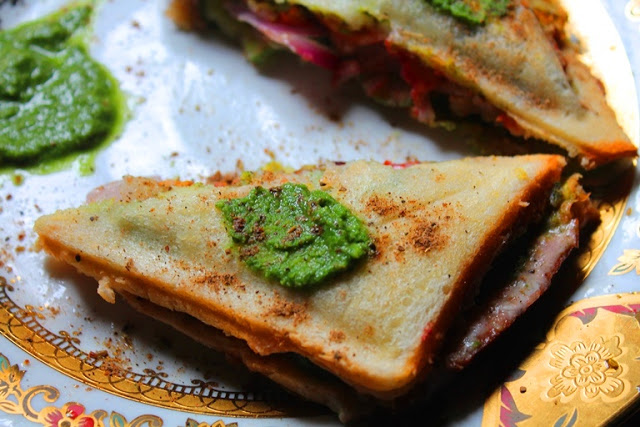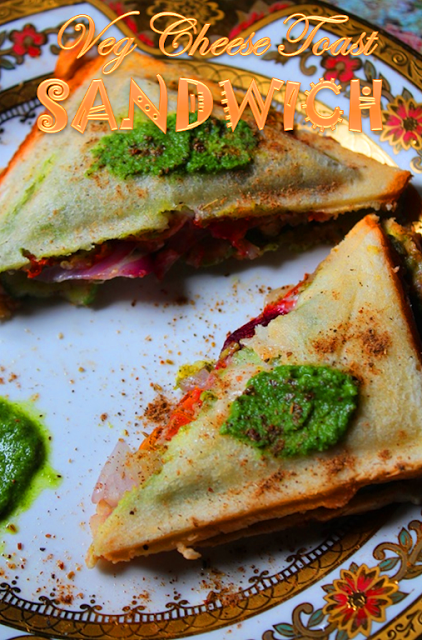 This is a simple vegetable sandwich, but what makes this sandwich very unique is the
green chutney
and
sandwich masala
. Normal veg sandwich can be quite boring, but this sandwich has the punch to it..Hope you will give this a try and let me know how it turns out for you..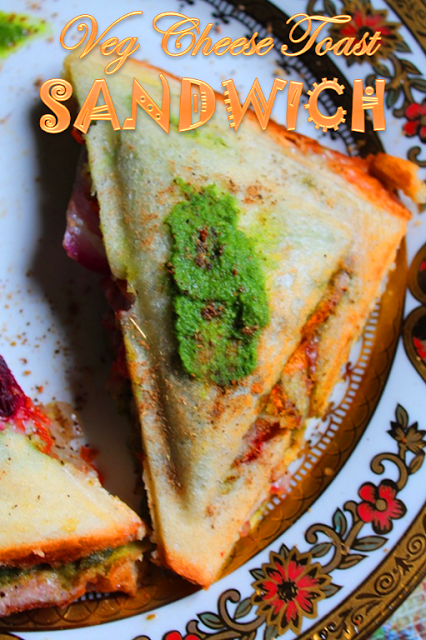 Preparation Time : 10 mins
Cooking Time : 15 mins
Makes : 3 Sandwiches
Ingredients:

Bread Slices – 6
Cucumber Slices as needed
Tomato Slices as needed
Onion Slices as needed
Boiled Sliced Potatoes as needed
Boiled Sliced Beetroot as needed
Cheese Slices – 3 or grated cheese as needed
Butter as needed
Method:
Take two bread slice, spread some butter on both the slices.
Spread some chutney over the buttered side of both the bread.
Arrange veggies and sprinkle sandwich masala over each veggies.
Place some cheese over it.
Cover with other slice of bread butter and green chutney side down.
Spread some butter over it.
Place it over a heated toast pan butter side down . Cover and toast till golden.
Cut into wedges and serve.
`
Pictorial: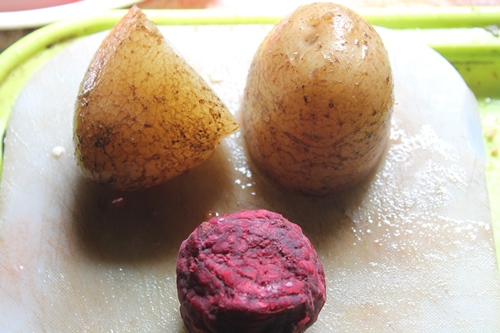 Cook some potatoes and beetroots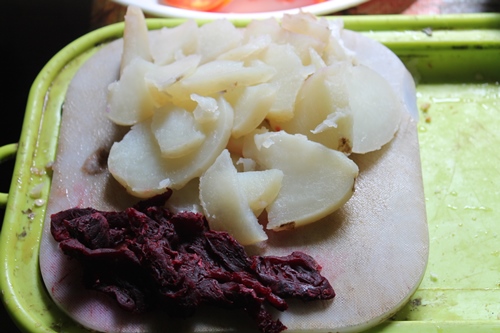 Slice the potatoes and beetroot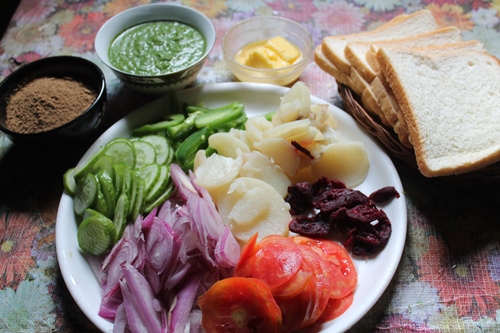 Prepare all your veggies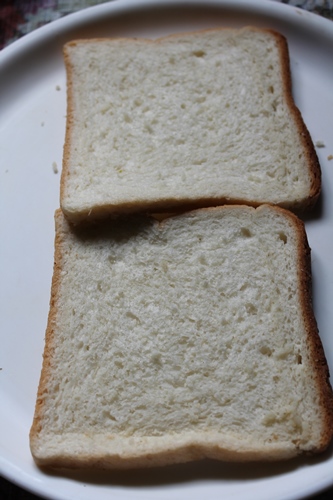 Place couple of bread slices on a plate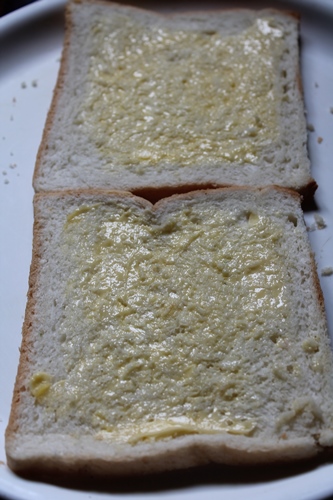 Spread some butter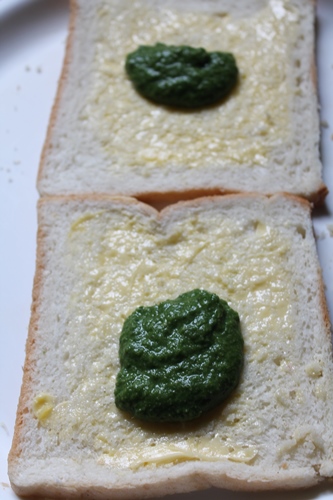 spoon some green chutney (RECIPE HERE)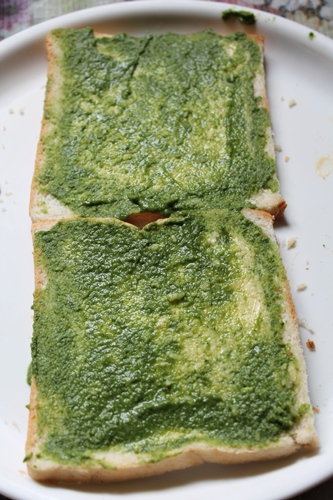 spread it thinly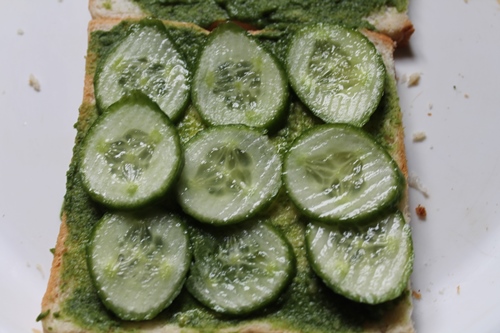 arrange cucumber slices over it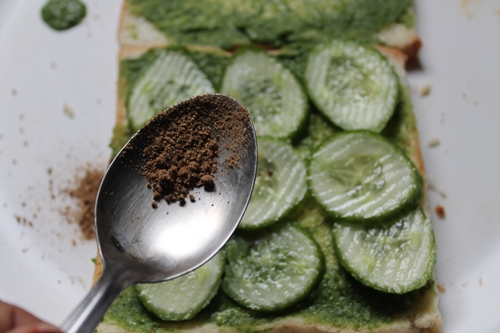 sprinkle some sandwich masala over it..RECIPE HERE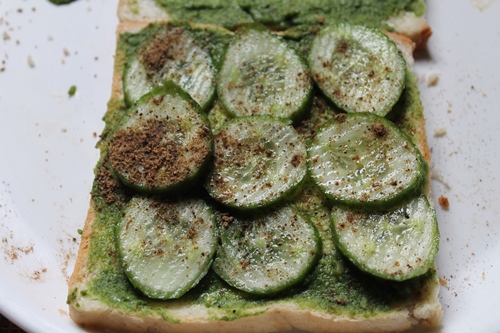 Once you have sprinkled it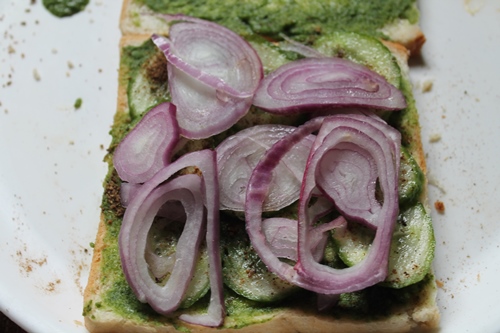 Arrange onion slices over it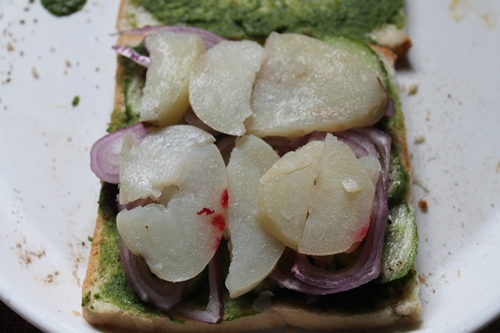 and a layer of potato slices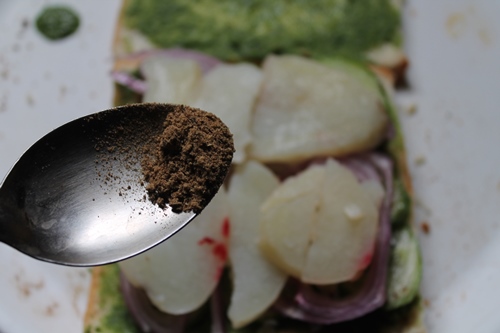 sprinkle some sandwich masala over it..RECIPE HERE
arrange beetroot slices over it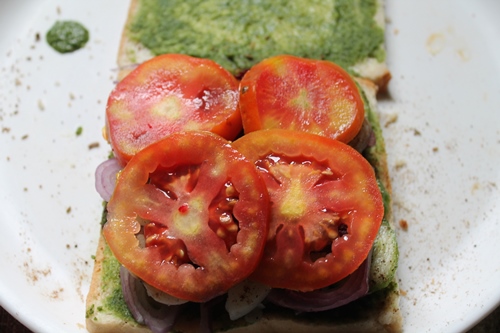 and some freshly sliced tomatoes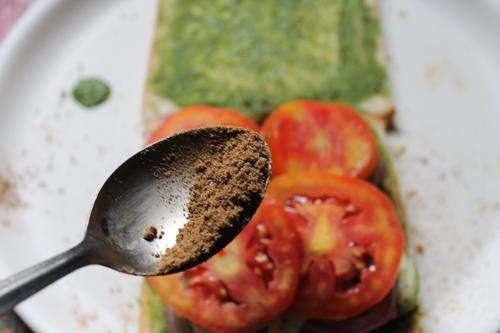 sprinkle some sandwich masala over it..RECIPE HERE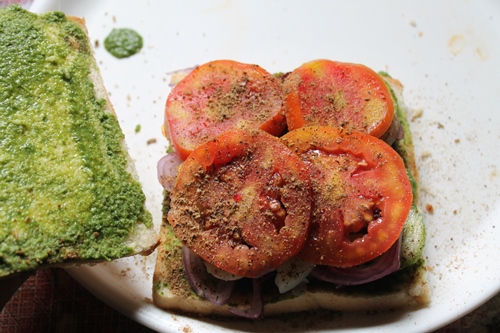 once it is sprinkled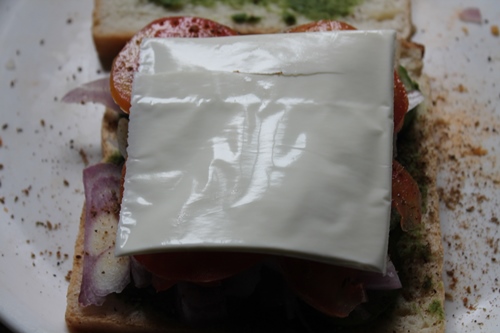 Lay a cheese slice or grated cheese over it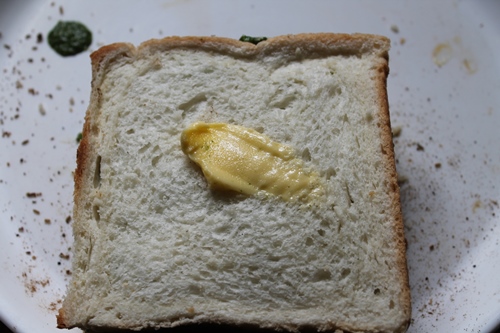 cover with other slice, spread butter over it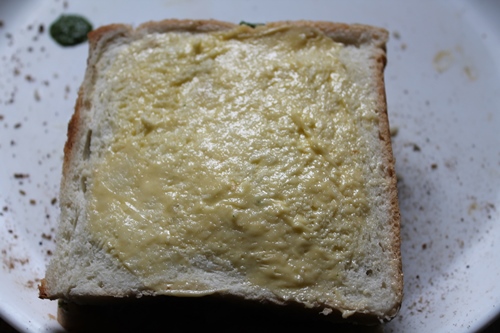 time to toast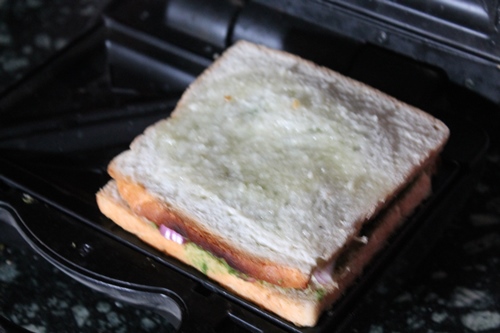 Place it on a toaster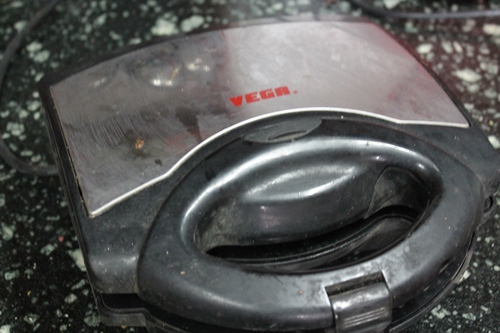 cover and toast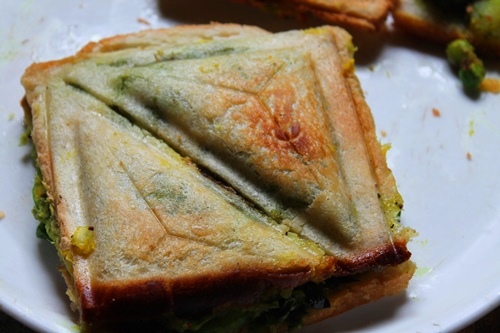 Look how beautiful it looks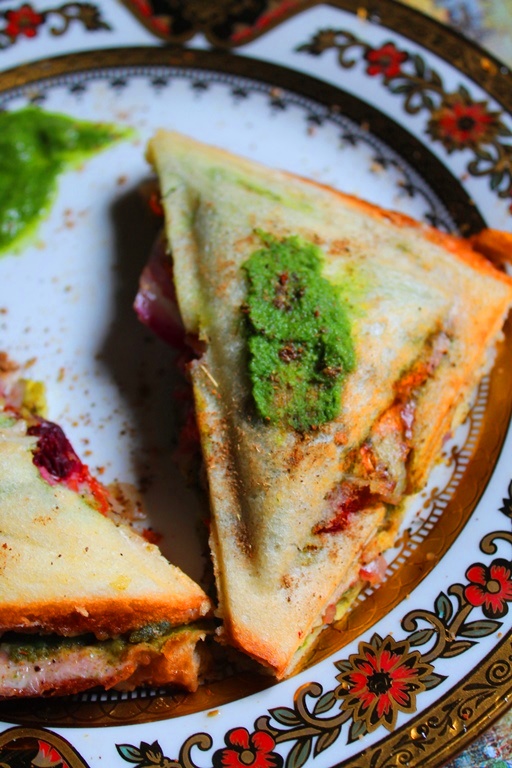 Enjoy