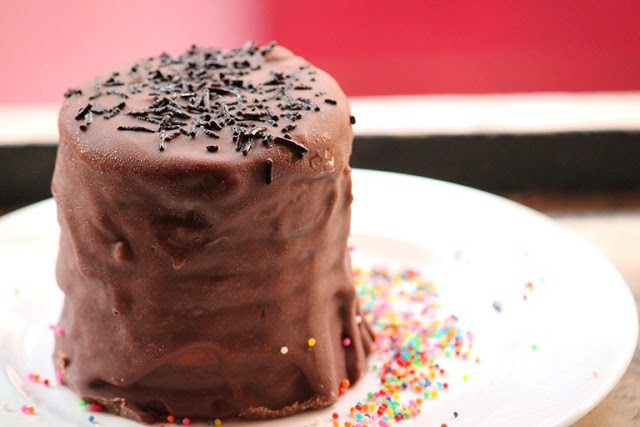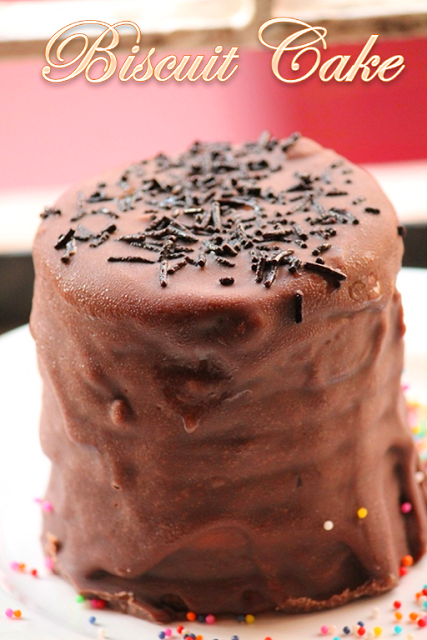 I used digestive biscuits to make this, but you can make this using marie biscuits or any of your favourite biscuits..And also the the icing on the outside, you can leave that out and just pour the cornflour mix on top and enjoy it like a pudding. But this chocolate coating, makes it tasty and it looks pretty..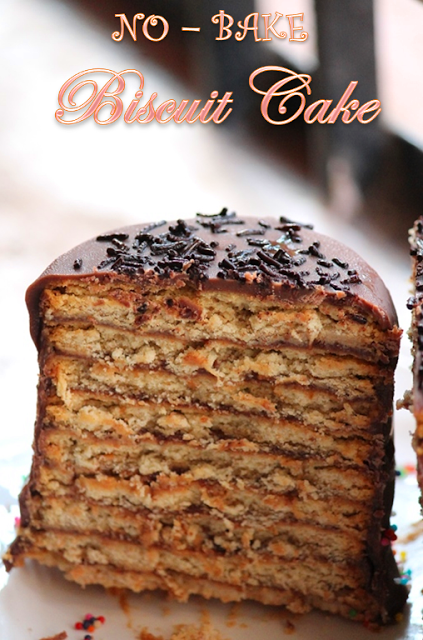 The cool thing is, when you cut the cake, you see lots of layers on them and they taste so yummy and surprisingly soft and buttery. I have many many versions of this biscuit cake, will share all of them very soon..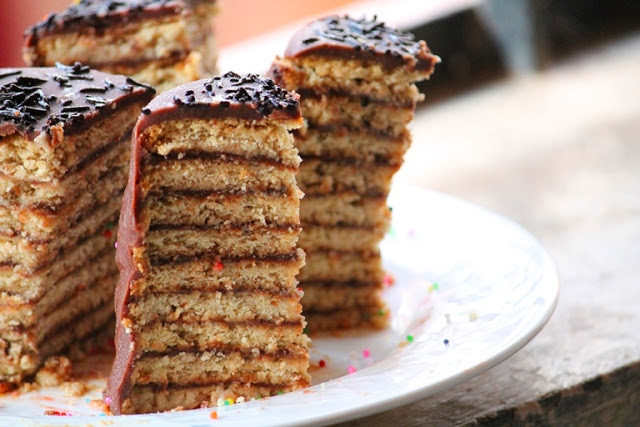 Hope you will give this a try and let me know how it turns out for you.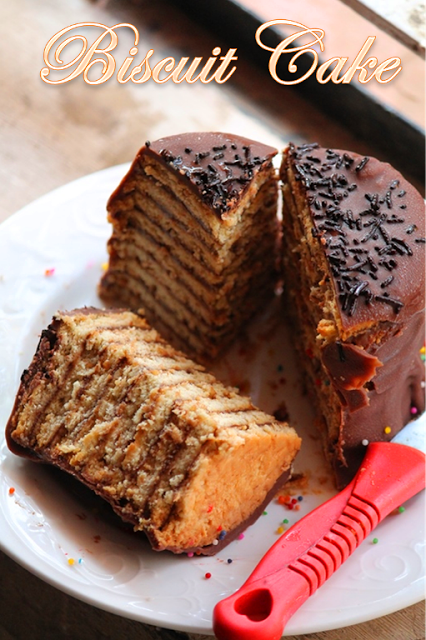 Preparation Time : 15 mins
Cooking Time : 5 mins
Setting Time :1 hour
Serves : 3 to 4


Ingredients:
Biscuit – 10 ( i used digestive biscuits)
Sugar – 3 tblspn
Cocoa Powder – 2 tblspn
Cornflour / Cornstarch – 1 tblspn
Milk – 1/2 cup + 1/2 cup
Vanilla Essence – 1/2 tsp


For Icing:
Dark Chocolate – 1 cup chopped
Unsalted Butter – 2 tblspn
Method:
Take sugar, cocoa, cornflour in a sauce pan, add in vanilla and milk. Mix well. Cook this on low heat till it thickens. Now set aside to cool it a bit.
Now take biscuit and dip it in milk, arrange it in a foil lined plate. Spread the cocoa icing over it and repeat this untill the last biscuit.
Dont spread icing on top of that biscuit. Put this plate in fridge for 30 mins.
Now take chocolate and butter in a sauce pan and melt it on low heat till it is all melted. Pour this over the biscuit and spread on the sides as well.
Chill this for 30 mins.
Slice and serve.


Pictorial: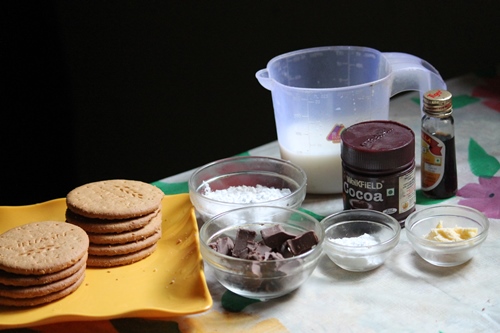 Take all your ingredients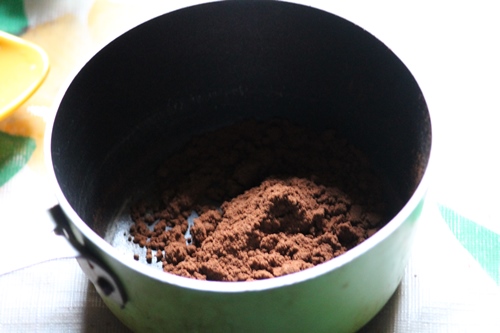 In a sauce pan, take cocoa powder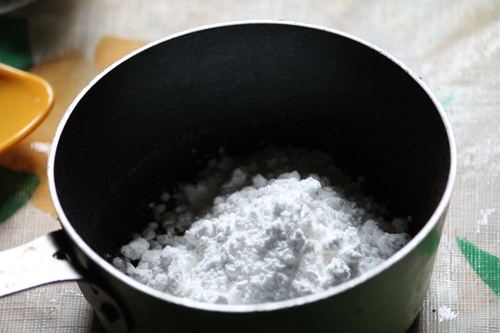 add in sugar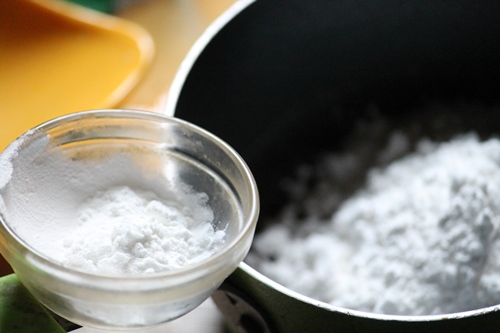 add in cornflour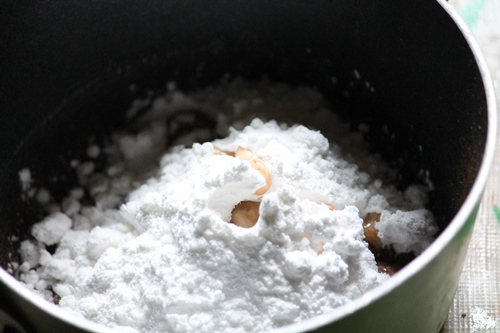 and a splash of vanilla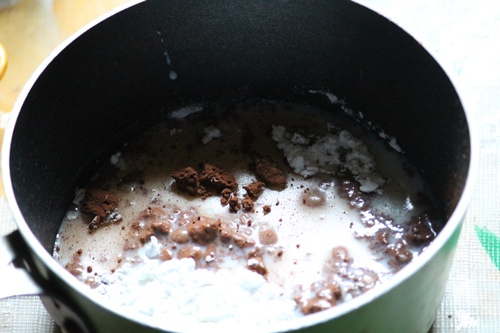 pour in milk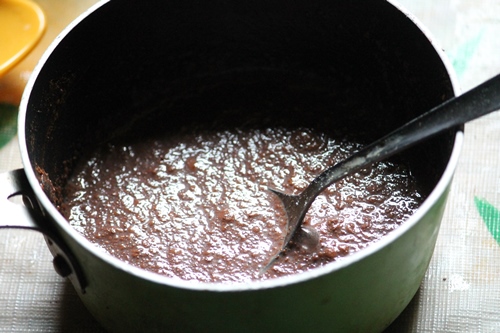 mix well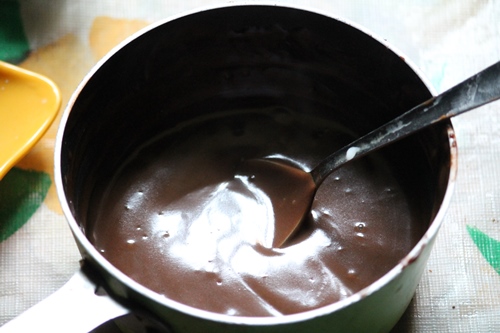 Keep cooking till it gets thick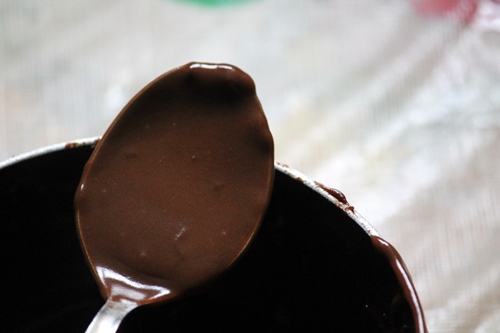 leave aside to cool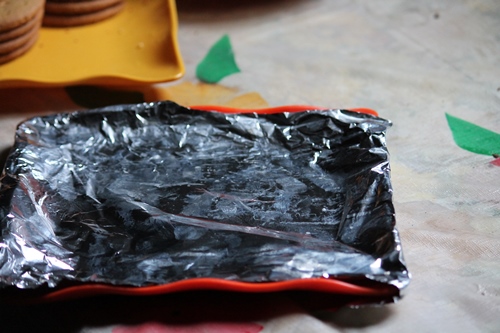 Line a plate with foil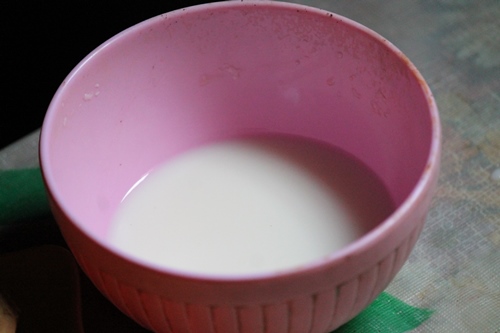 take milk in a bowl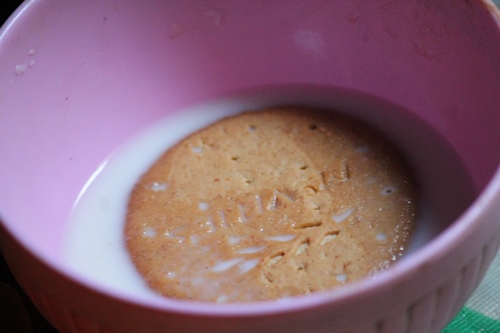 dip the biscuit in it for 2 to 3 sec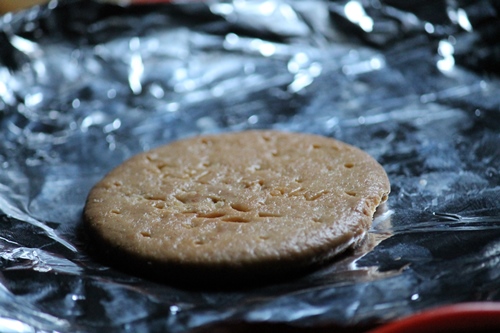 place it in the plate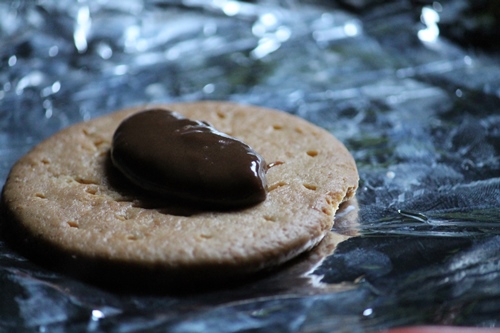 spread the cooled chocolate mix over it
spread it evenly using a butter knife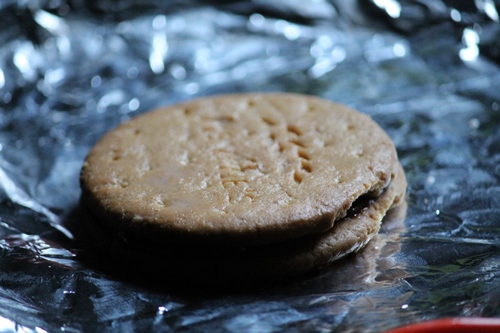 now dip another biscuit in milk and place on top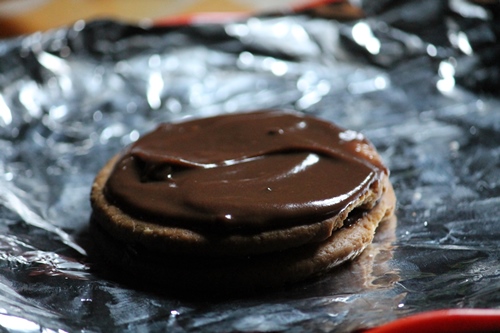 spread the chocolate mix over it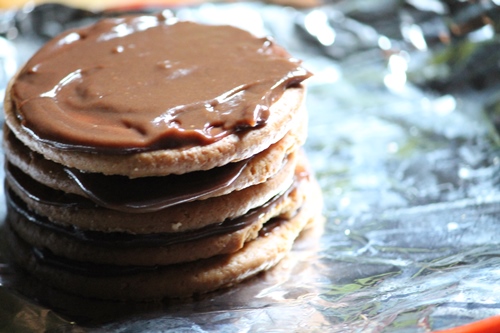 repeat it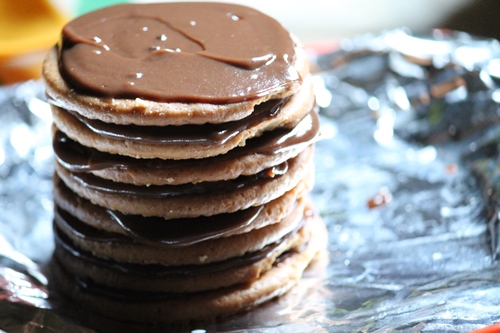 keep going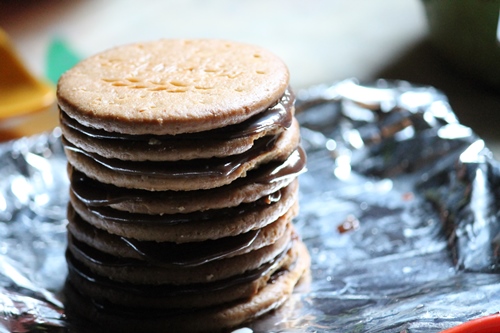 now finish the top with a cookie, dont need to spread icing over it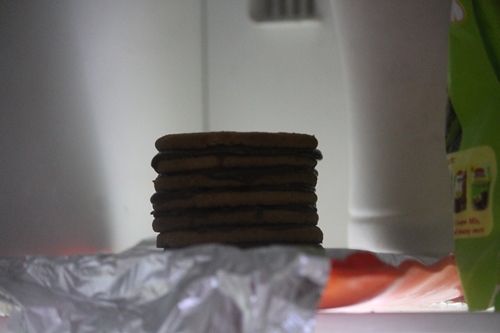 Put this in fridge for 30 mins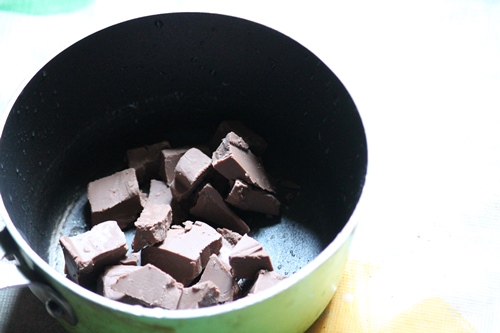 Now lets make the icing, take chocolate in a sauce pan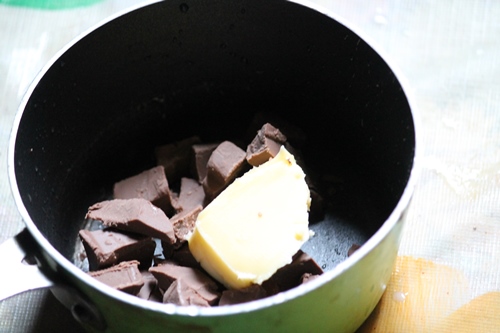 add few spoons of butter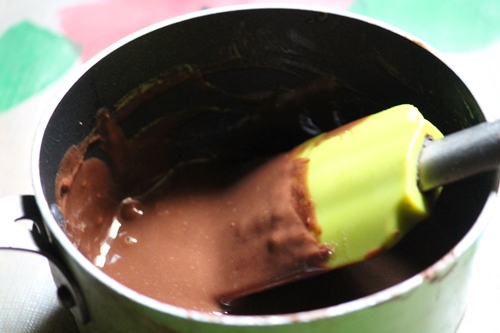 melt it gently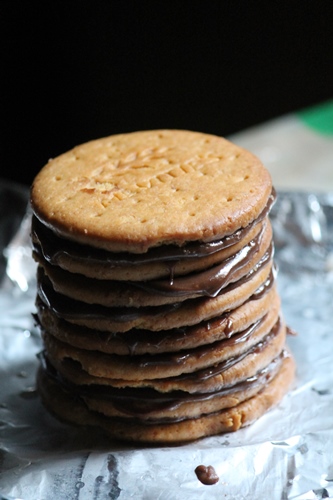 now take the biscuit cake out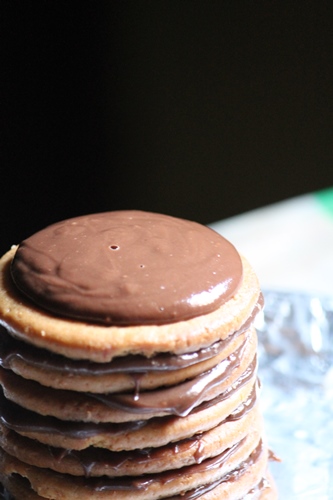 pour the chocolate mix over it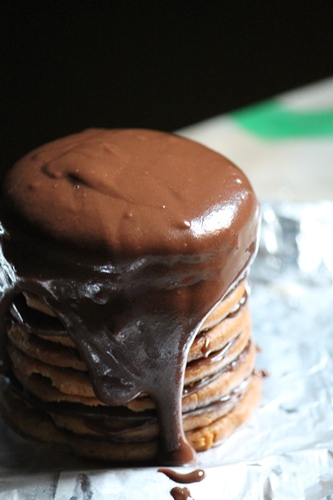 keep pouring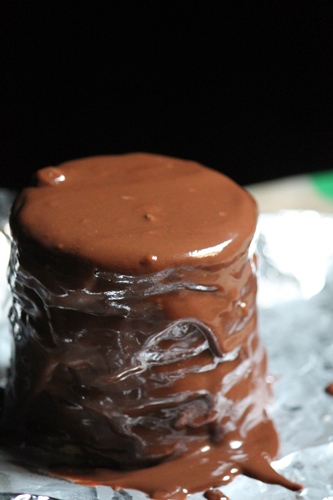 spread it around the sides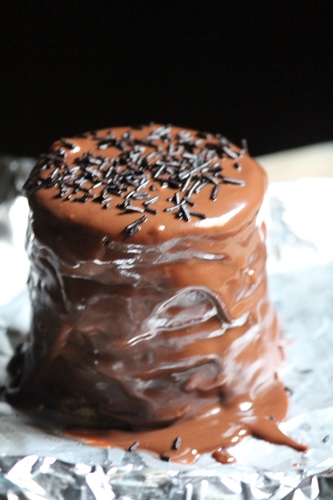 sprinkle some chocolate semia over it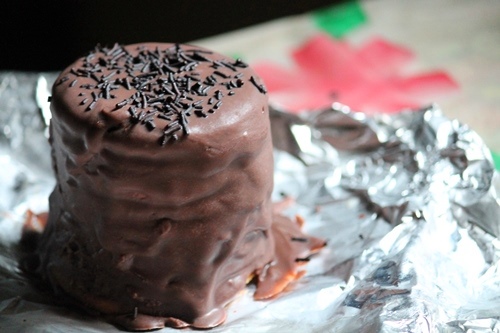 chill for 30 mins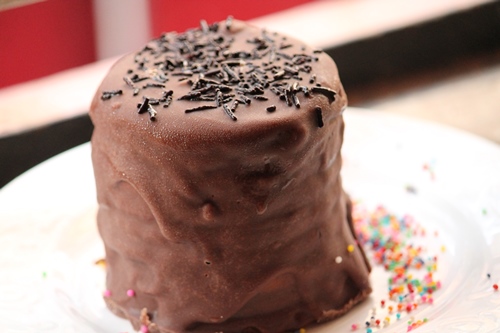 Remove and enjoy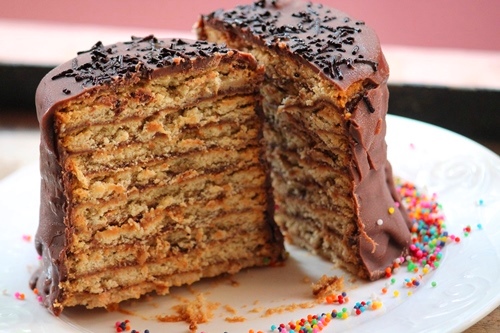 Slice and serve
I am Aarthi, a happy homemaker, mom of two beautiful girls, married to my high school sweet heart. My goal is to teach people that cooking can be way more easier and joyful than they think. Yummy Tummy features recipes all over the world with step wise pictures which surely shows the ease of cooking.