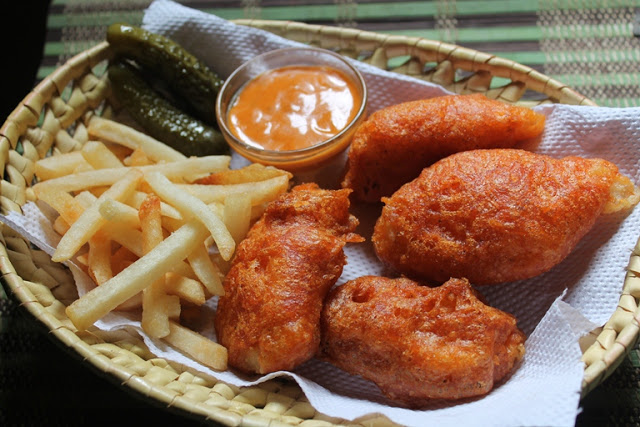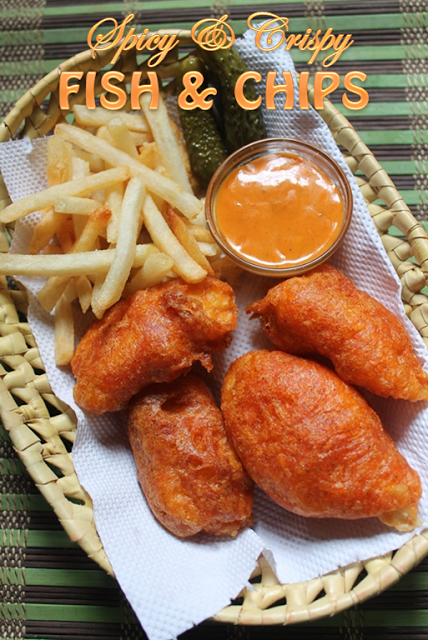 Actually this is pretty easy recipe to try, when i searched on google, i found every recipe uses beer for their fish and chips. Some recipe calls for milk. But i decided to use soda water which made the batter really light and crunchy.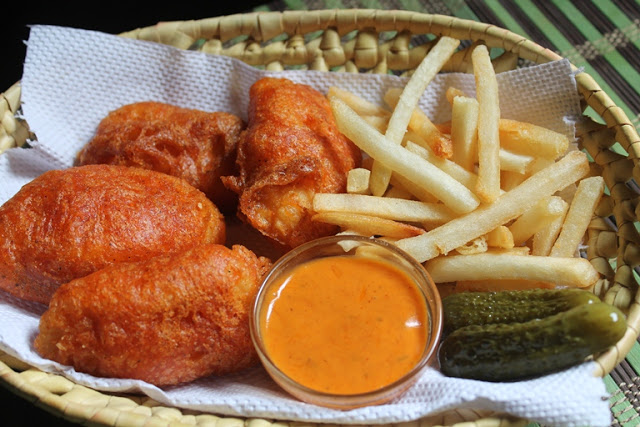 Hope you will give this a try and let me know how it turns out for you..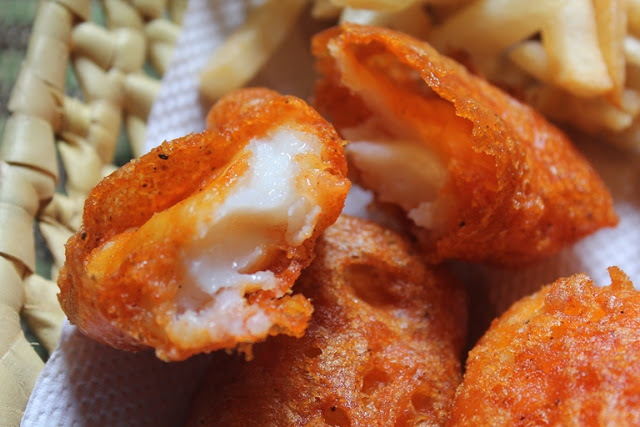 Preparation Time : 10 mins
Cooking Time : 15 to 20 mins
Serves : 3
Ingredients:
Fish – 250 grams Boneless, White fleshed fish, cut into pieces as you like
French Fries ( I used frozen)
Salt to taste
Oil for Deep Frying
Mayonnaise as needed for serving
Gherkins for serving
For Batter:
All Purpose Flour / Maida – 1 cup + extra
Salt to taste
Pepper to taste
Chilli Powder – 1 tsp
Icy Cold Soda Water as needed
Method:
Start by frying the chips in hot oil till golden, drain onto some paper towel and sprinkle with salt. Set aside.
Take flour, salt, pepper, chilli powder in a bowl and add in cold soda water slowly and mix well. Batter done.
Take some flour in a bowl and coat the fish in the flour. Now dip it in the batter and fry it in oil. Fry till golden.
Drain onto some paper towel. Serve with fries, mayo and gherkins
Pictorial: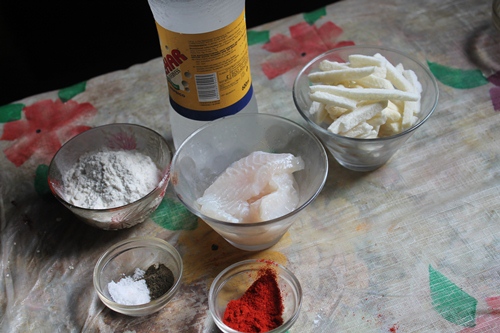 Take ingredients for batter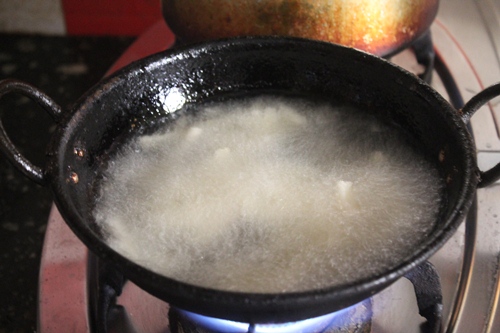 Start by frying the chips, i used frozen french fries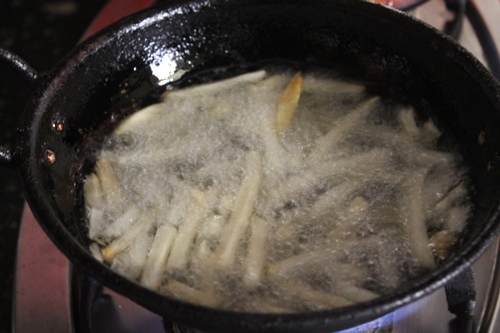 fry till crispy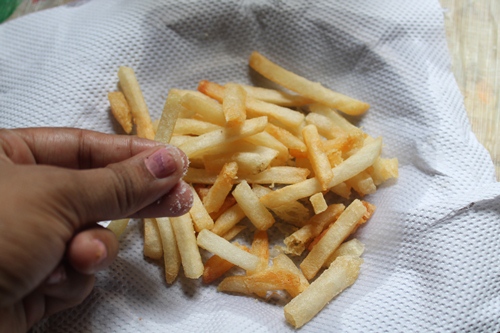 drain them, sprinkle little salt over it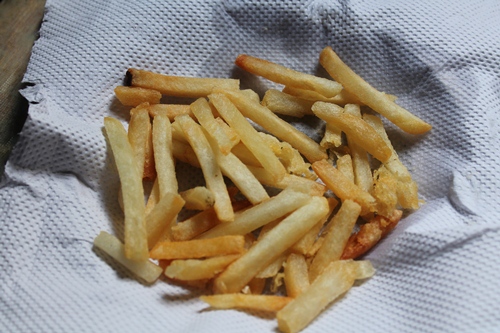 toss well and set aside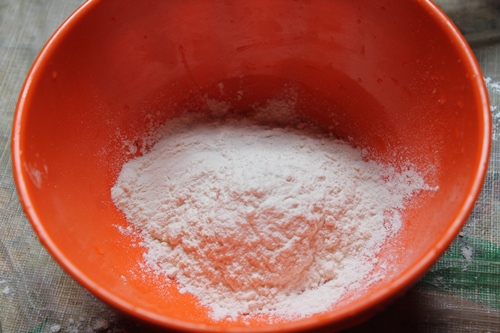 now lets make the batter, take flour in a bowl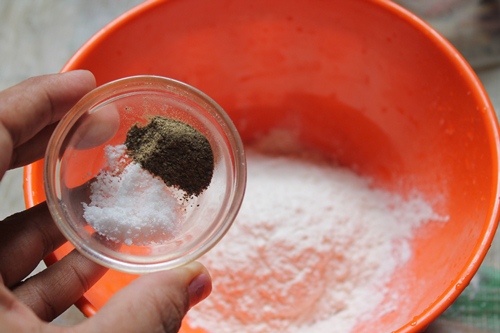 add in salt and pepper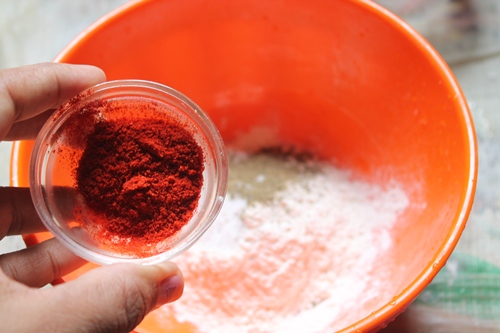 add in some chilli powder..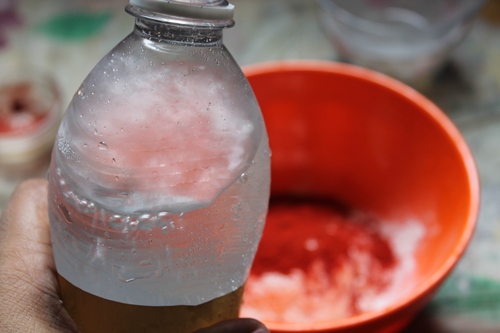 take your soda water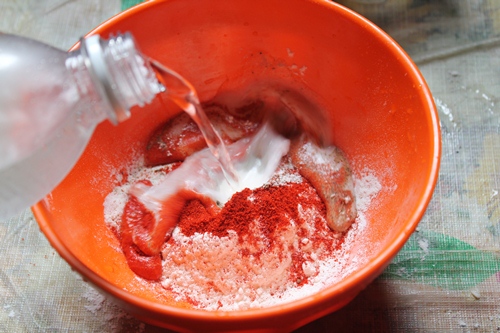 pour it in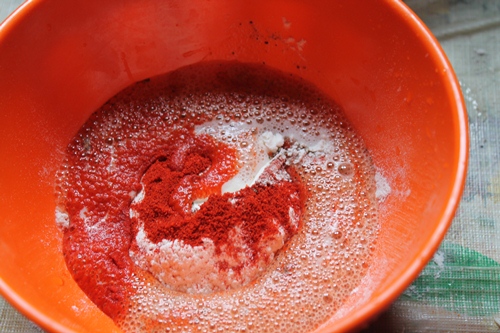 look at those fizzyness..this will make the batter crispy and light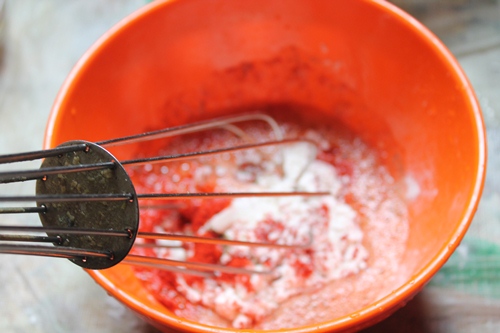 use a whisk to whip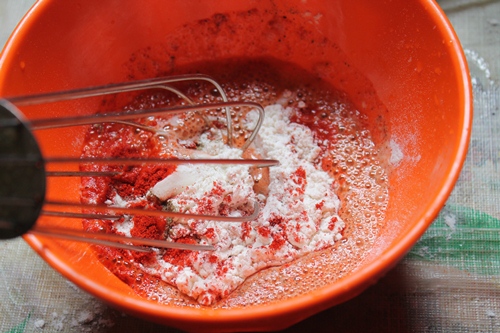 mix gently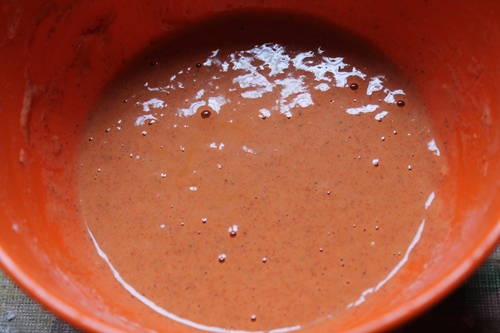 batter done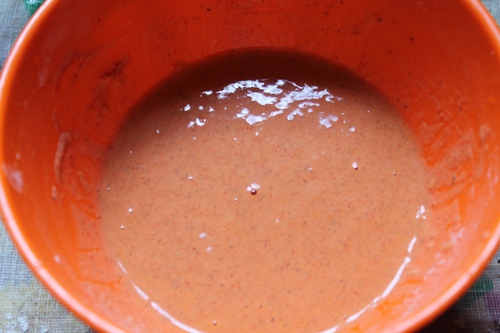 Use cold soda water to make the batter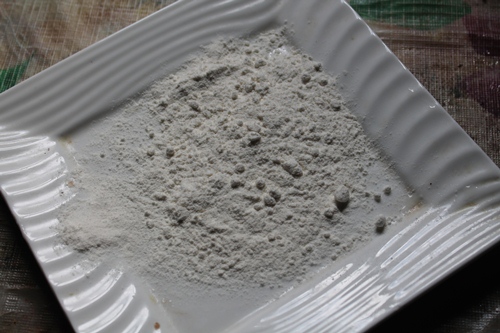 now take flour in a bowl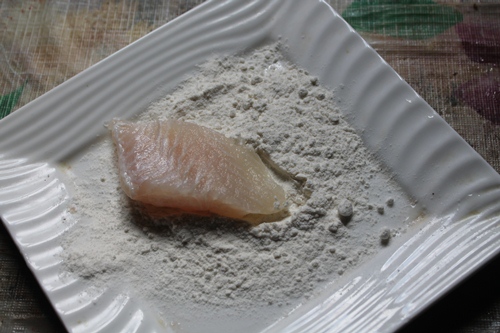 take fish pieces and coat them
coat it well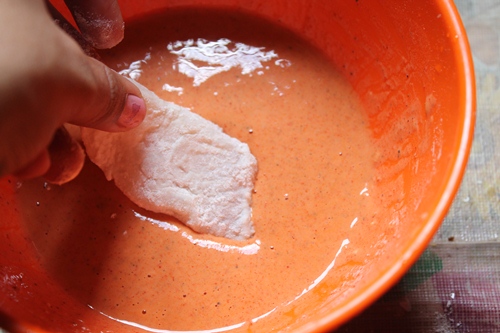 Now dip it in the batter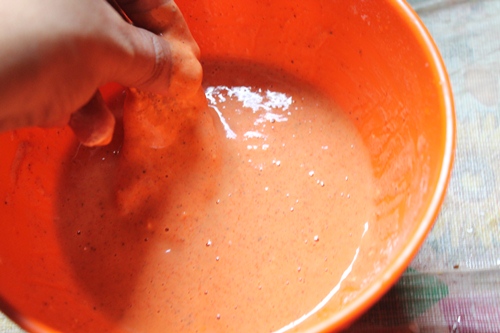 coat it well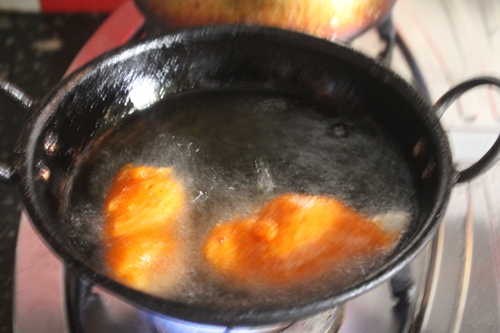 drop it in oil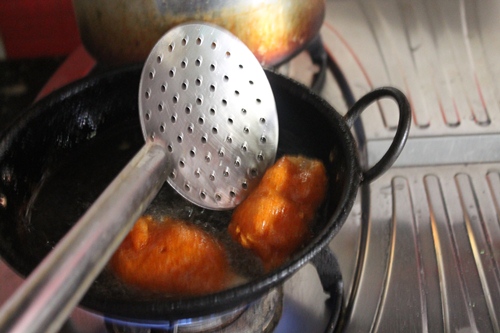 fry till golden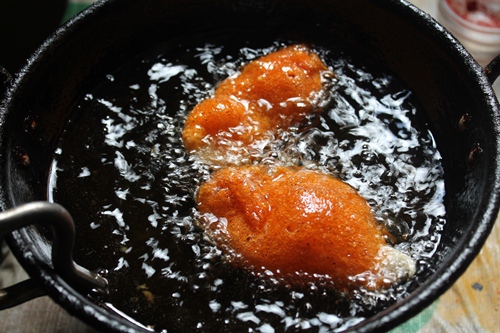 it will get really crispy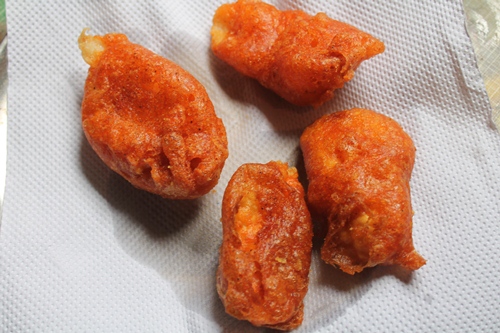 drain onto some paper towel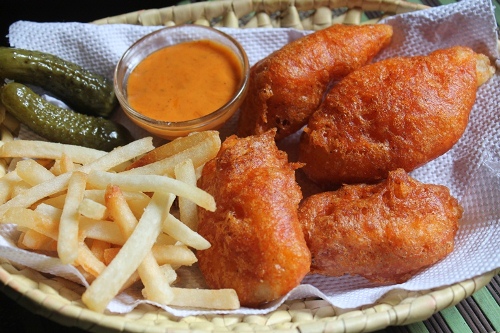 serve with chip, mayo and gherkins..
I am Aarthi, a happy homemaker, mom of two beautiful girls, married to my high school sweet heart. My goal is to teach people that cooking can be way more easier and joyful than they think. Yummy Tummy features recipes all over the world with step wise pictures which surely shows the ease of cooking.