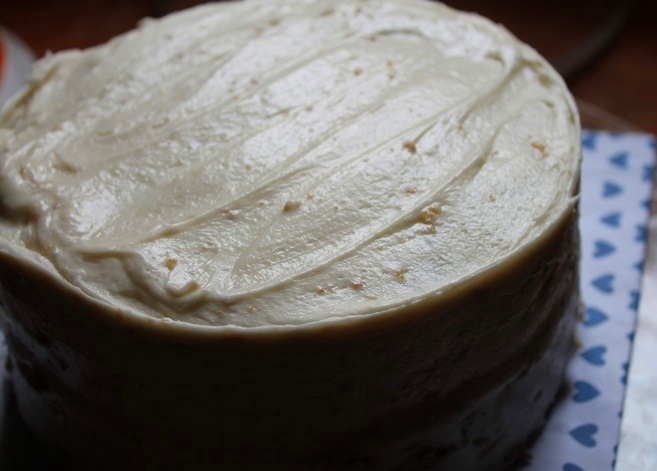 I already have a carrot cake recipe in this blog, but this is a updated version of it with new pictures. More or less it is the same recipe. I will soon share a eggless version of carrot cake recipe too for those vegetarians. In this carrot cake i used a yummy frosting which i call it as cream cheese frosting, but it is made with hung curd instead of cream cheese which is really hard to find in my place. The frosting really make this cake, it is sweet with little sour. YUMMY INDEED..Try this out and let me know how it turned out for you..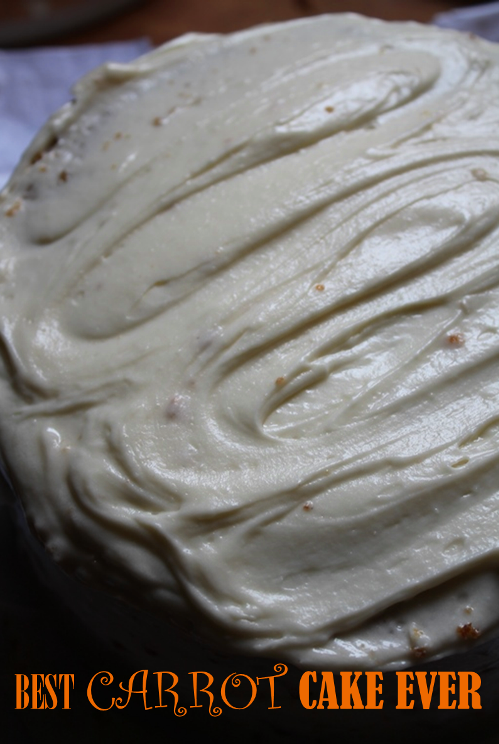 Preparation Time : 30 mins
Baking Time : 30 to 35 mins
Serves : 8 to 10
Source : Bettycrocker.com


Ingredients:
All Purpose Flour / Maida – 2 cups / 240 grams
Ground Cinnamon – 1 tsp
Ground Nutmeg – 1/4 tsp
Baking Powder – 2 tsp
Baking Soda – 1 1/2 tsp
Salt – 1/2 tsp
Carrots – 2 cups grated
Eggs – 4
Sugar – 1 3/4 cup / 350 grams
Vanilla Essence – 2 tsp
Oil – 1 cup
Pineapple Puree – 1 1/2 cup
For Cream Cheese Frosting:
Butter – 1/2 cup
Hung Curd – 1/2 cup (See notes)
Icing Sugar – 3 cups
Vanilla Essence – 1 tsp
Milk – 1 tblspn


Method:
Preheat the oven to 350 Degree F / 180 Degree C.
Take flour, cinnamon, nutmeg, baking soda, baking powder, salt, carrots in a bowl and mix them.
In another bowl, take eggs, sugar, vanilla and beat them till they are light and fluffy.
Now add in oil and pineapple puree and mix well.
Add the carrot flour mix to this and fold gently.
Now line two round baking dish with parchment paper and oil them well. Divide the batter between both the tins and bake them for 30 to 35 mins.
Once baked remove them and let it cool completely.
While it is cooling, make the frosting. Sift icing sugar well and set aside.
In a mixing bowl, take butter, cream cheese, vanilla and use a electric beater to cream them together.
Now add in half the icing sugar and beat them well. Add a tblspn of milk and beat them well. Now add in remaining icing sugar and beat well till they are creamy.
Now frost the cake. Invert the cake over a cake board and place strips of parchment paper all around the sides of the cake. Peel the parchment off the cake.
Now add a dollop of frosting over the cake and spread them.
Place another cake on top and add a dollop of frosting and spread them. Frost the entire cake.
Set them in fridge for a good couple of hours.
Slice and serve.
Notes:
1)I lined a colander with cheesecloth and placed it over a bowl.I took some homemade curd and poured it over a cheesecloth. I placed this whole setup in the fridge overnight. The next day i got a thick hung yogurt, i used it for cream cheese.
2)This cake is very moist, so you have to set this in fridge for few hours before slicing, or it will crumble.
3)Always store this cake in fridge, since it has hung curd, carrots and pineapple in it.


Pictorial: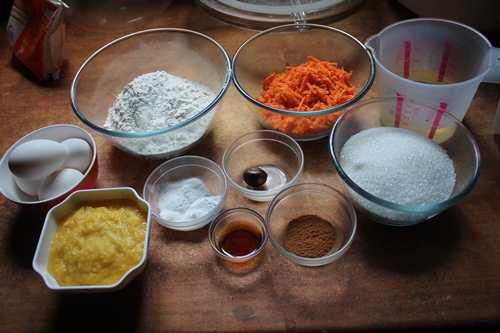 Take all your ingredients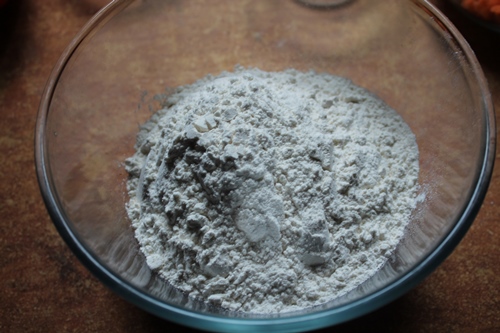 Take flour in a bowl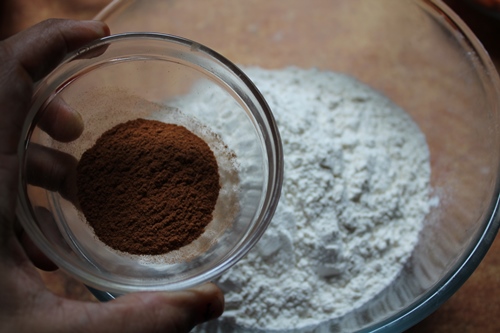 Add ground cinnamon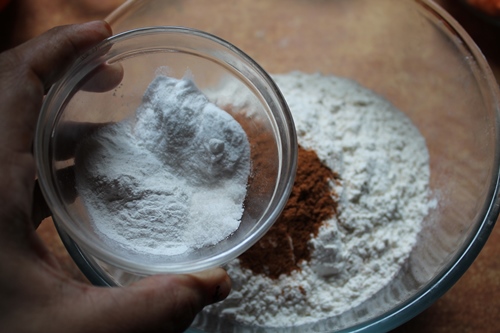 Add in baking soda, baking powder and salt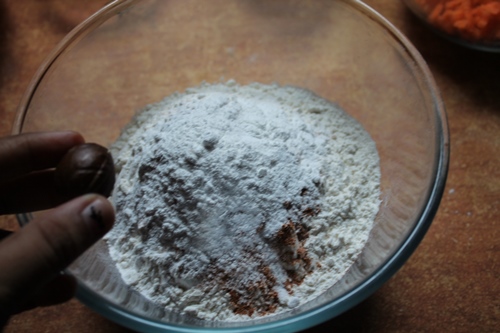 now take a nutmeg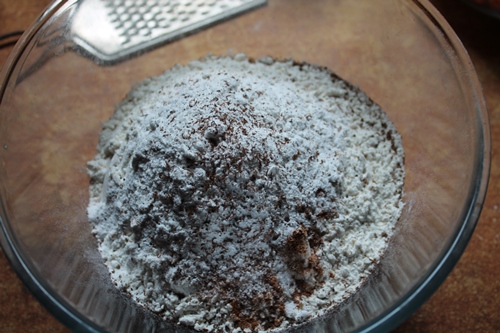 and grate some in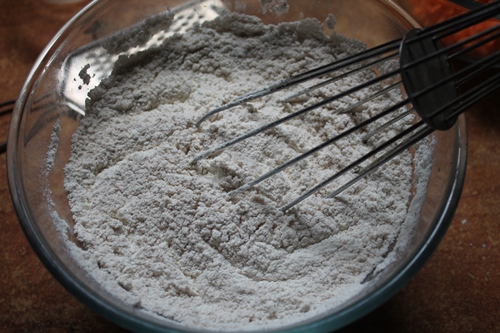 mix it all up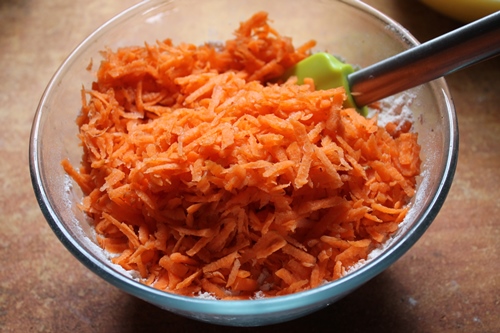 add in the grated carrots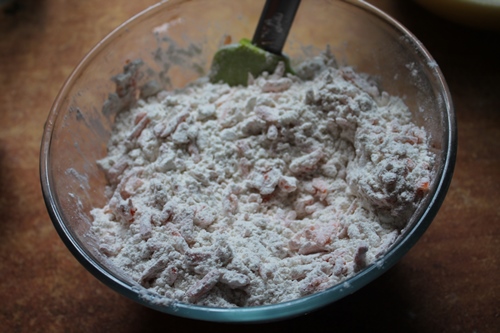 toss well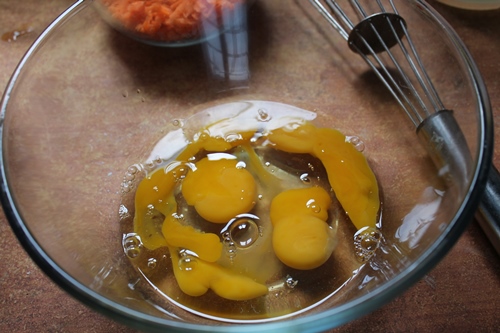 In another bowl, crack open 4 eggs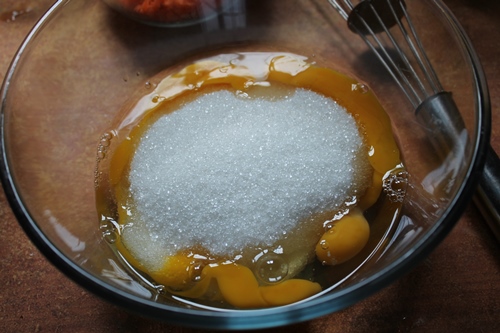 add sugar in it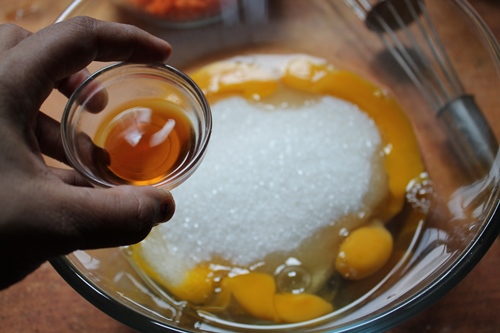 add in the vanilla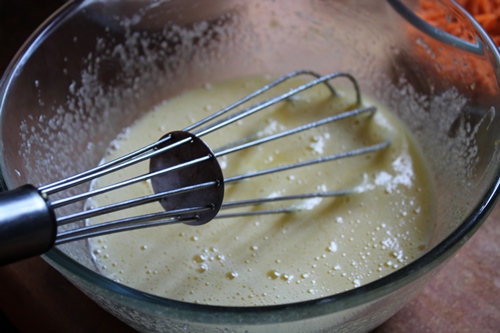 beat that up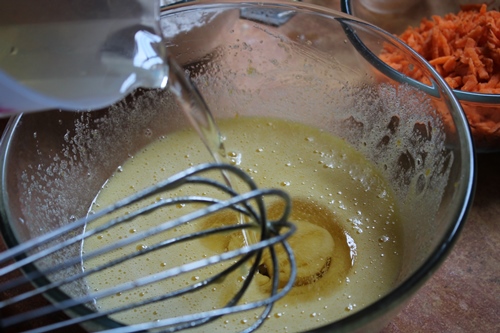 pour over the oil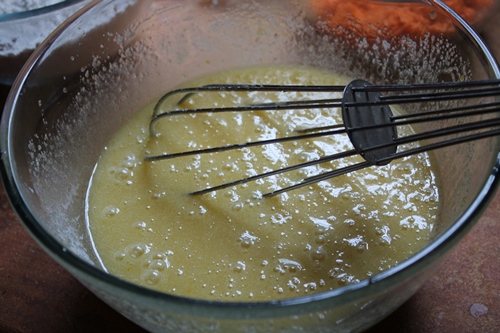 mix that up again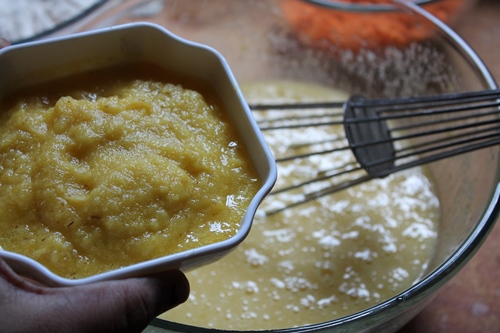 add in pineapple puree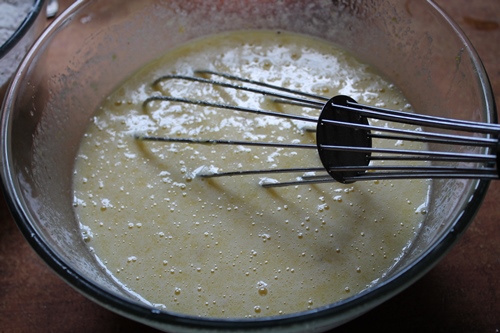 mix that up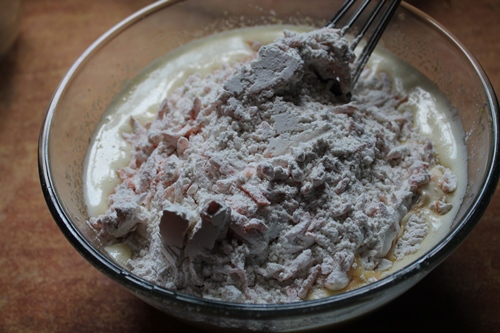 add in the carrot flour mix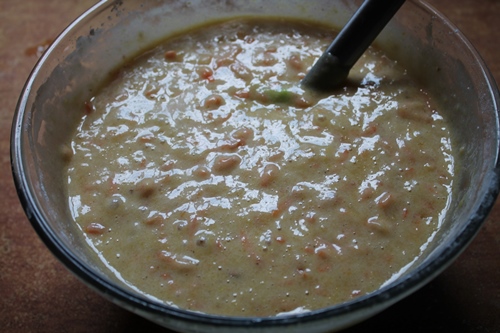 fold gently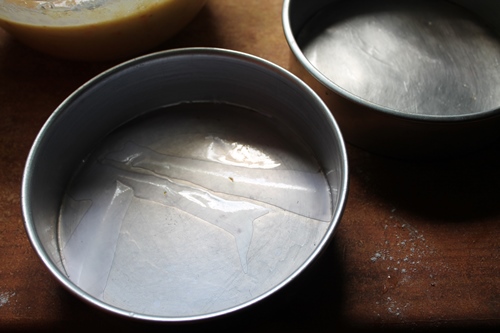 line two round baking dish with parchment paper and oil them generously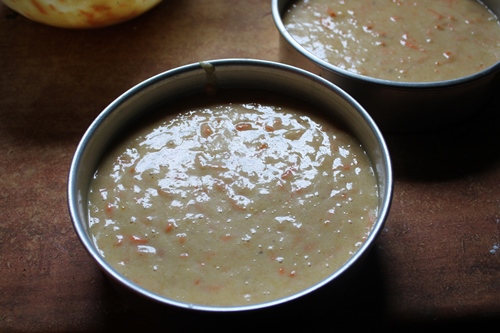 divide the batter between those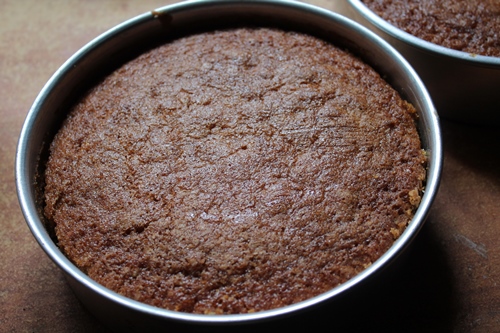 bake them and allow them to cool completely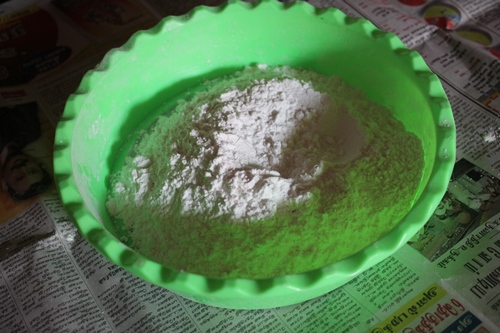 Now make the cream cheese frosting..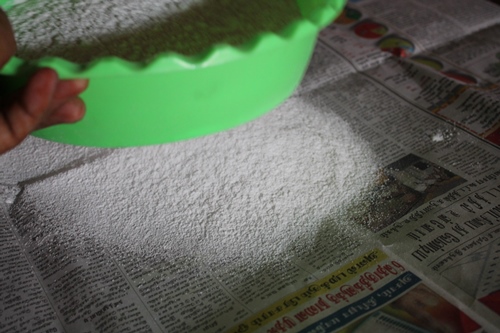 sift some icing sugar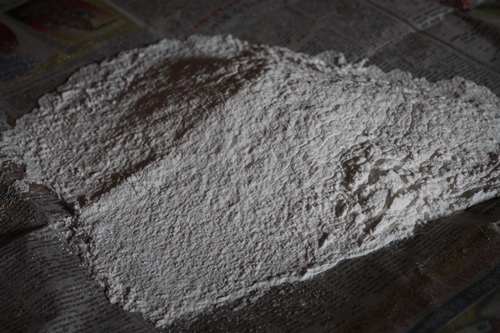 once they are sifted, set aside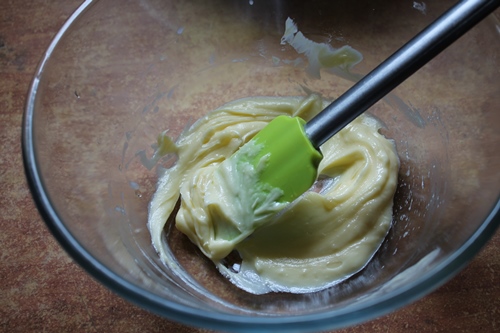 Take butter in a bowl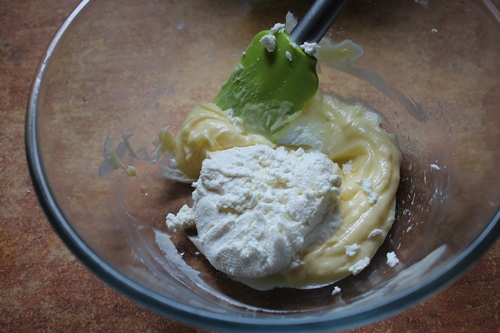 Add some hung yogurt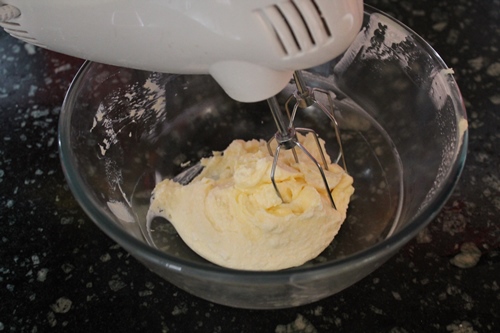 Use a mixer to beat them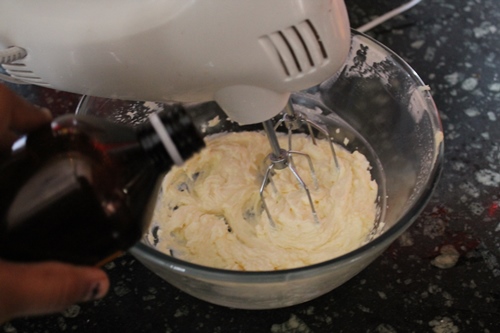 add a dash of vanilla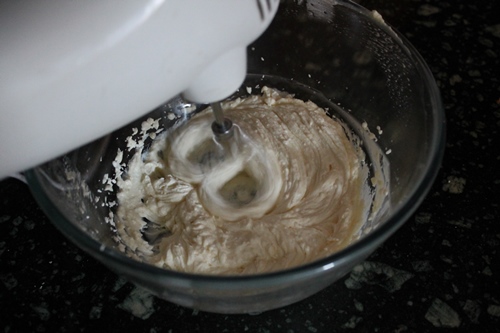 beat them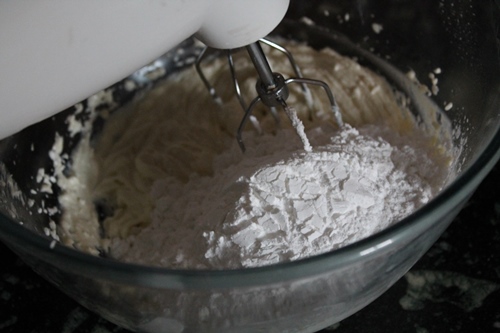 Now add in half the sifted icing sugar and beat them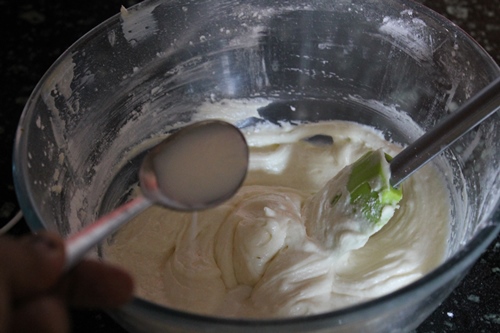 Add a spoon of milk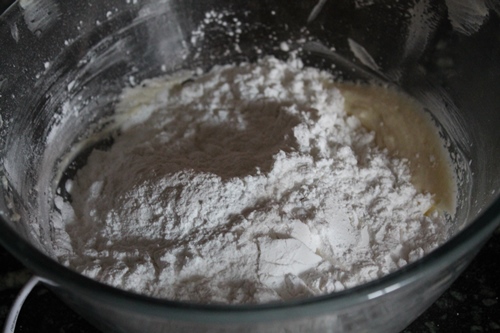 Now add the remaining icing sugar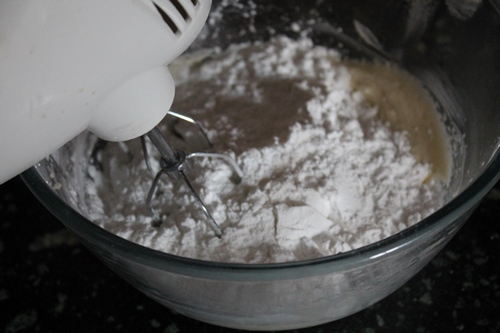 beat them again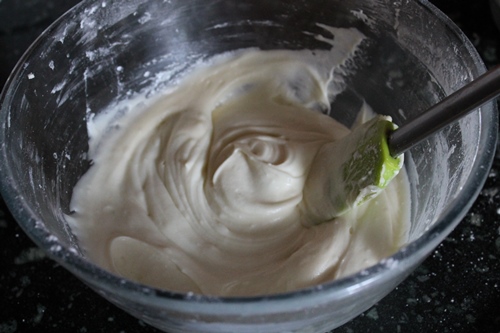 beat till they are creamy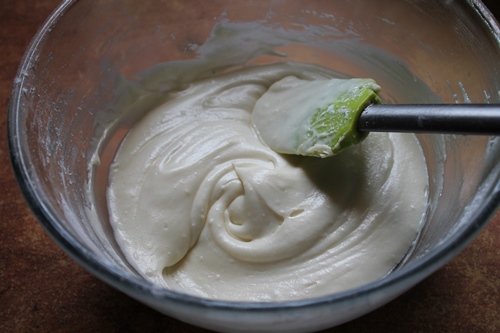 icing done..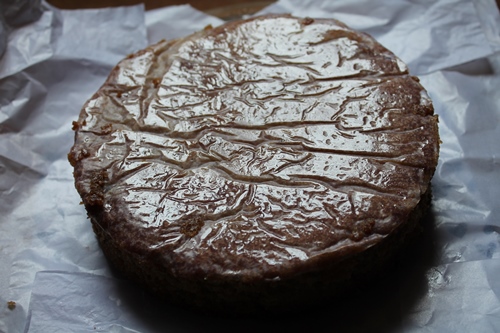 Now time to frost..Invert the cake over a board and place
strips of parchment around the sides of the cake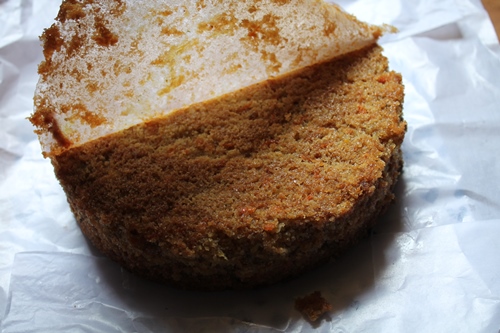 Now peel the parchment off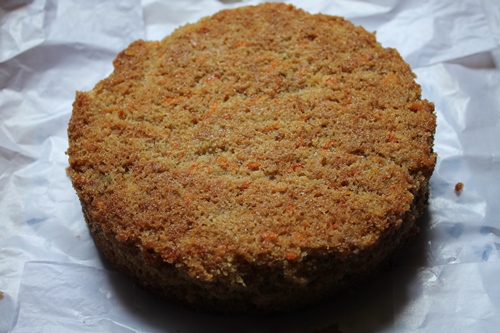 This is such a delicate cake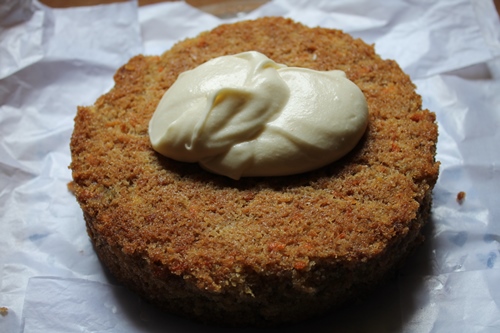 Pour some frosting over the cake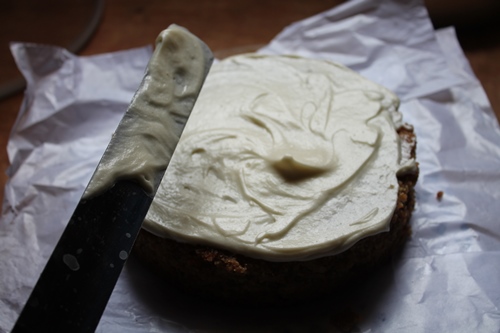 spread it out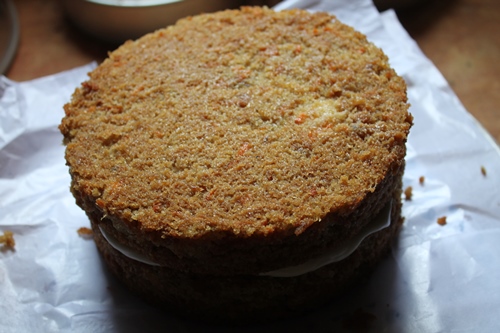 Place another cake over it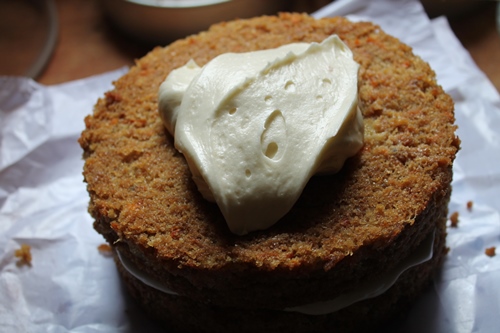 put some frosting over this too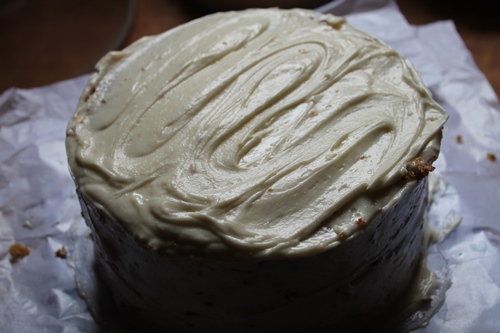 spread it out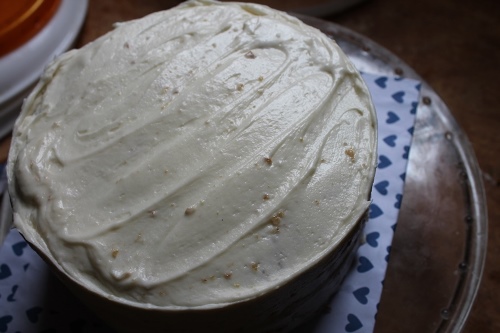 remove the strips of parchement from the sides and serve