I always wanted to make a proper mango cake. I am telling you this is the perfect recipe for that. The recipe is adapted from veg recipes and it is just perfect. The cake is moist, soft and full of mango flavour.
Similar Recipes,
The orginal recipe calls for complete wheat flour, i modified it and added 1 cup of wheat flour and a 1/2 cup of plain flour. but i am sure the cake will be just perfect with complete wheat flour as well. And the addition of sugar depends on your taste. Try to use a ripe really sweet mango for the best mango flavour. I had some mango essence on hand, so i used it..You can just use plain vanilla essence.
You can toss some chocolate chips, coconut or chopped nuts in this as well. A simple chocolate glaze over this will be just perfect as well. but i wanted a plain simple mango cake without the glaze.
Hope you will give this a try and let me know how it turns out for you.
Preparation Time : 10 mins
Baking Time : 30 mins
Makes: 20 slices
Recipe Source: Vegrecipes


Ingredients:
Wheat Flour / Atta – 1 cup / 120 grams
All Purpose Flour / Maida – 1/2 cup / 60 grams
Sweetened Condensed Milk – 3/4 cup / 180 ml
Melted Butter – 1/2 cup / 120 ml
Sugar – 1/4 cup / 50 grams
Mango Puree – 1 cup / 240 ml
Vanilla or Mango Essence – 1 tsp
Baking Powder – 1 tsp
Baking Soda / Cooking Soda – 1/2 tsp
(My 1 cup measures 240 ml)
Method:
Preheat oven to 180 Degree C. Line a square baking pan with parchment paper and grease it well with oil.
In a bowl, take melted butter, sugar, condensed milk, mango puree, essence and mix well.
Place a sifter on top and sieve flour, wheat flour, baking powder and baking soda.
Mix fold it gently.
Spoon this into the pan and spread evenly.
Bake this for 25 to 30 mins. Insert a toothpick to check whether the cake is done, if the toothpick comes clean then the cake is done.
Remove it and cool it for few mins.
Unmould from pan and cool it down.
Now slice and serve.


Pictorial: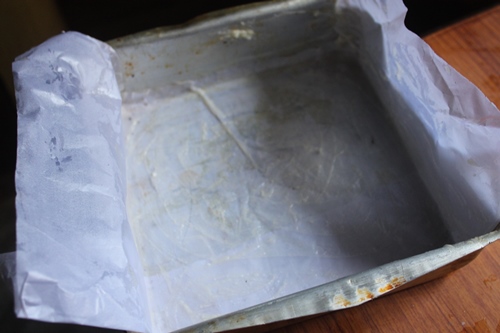 Line a square pan with parchment and grease it well with oil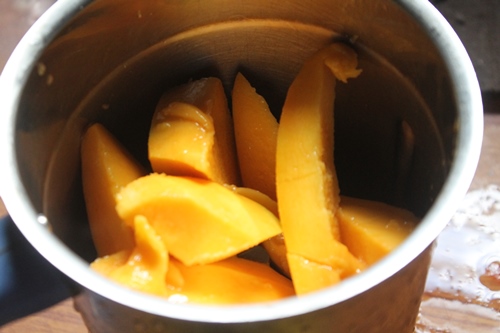 take mangoes in a blender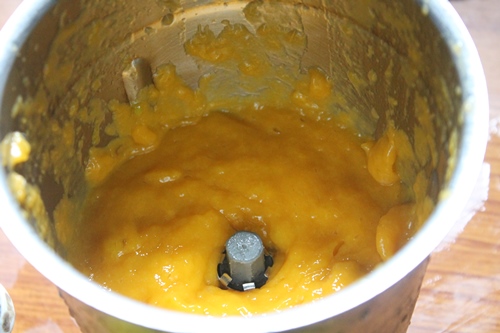 puree till smooth..you will be needing around 1 cup of puree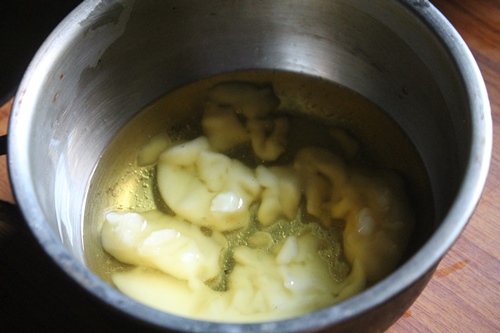 melt some butter in a pan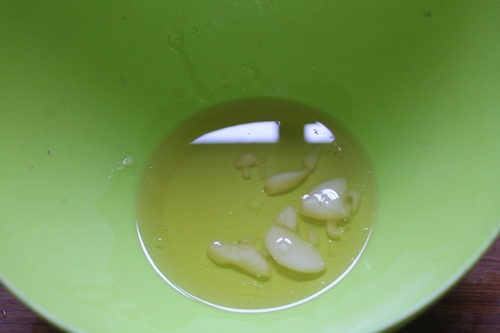 take it in a bowl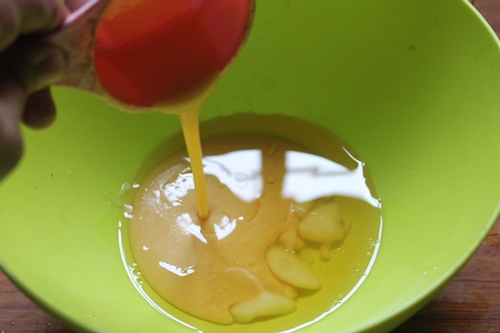 add in condensed milk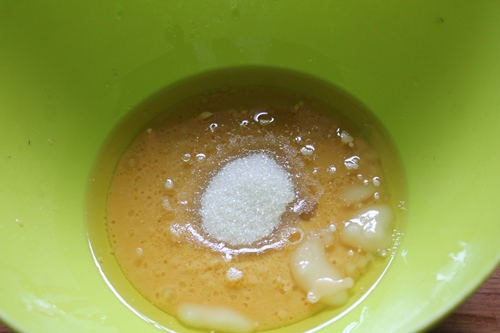 add some sugar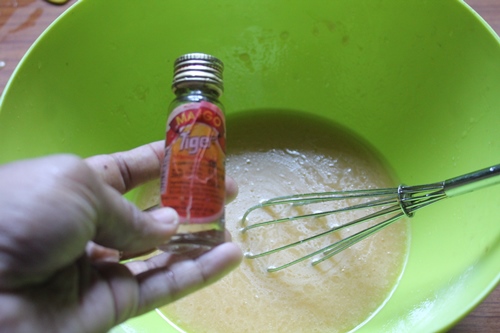 add mango essence or vanilla essence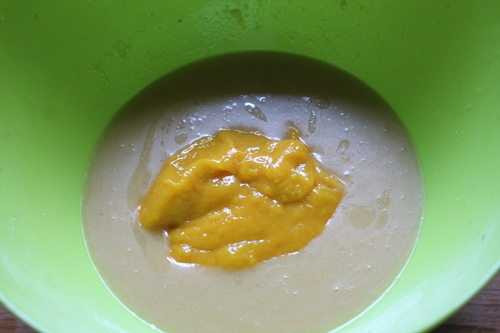 add mango puree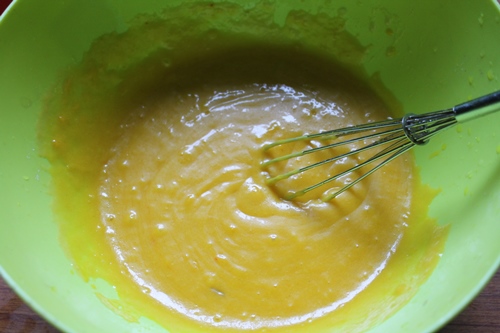 whisk well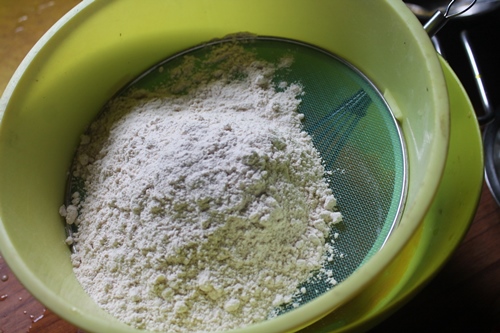 now in a sifter, add wheat flour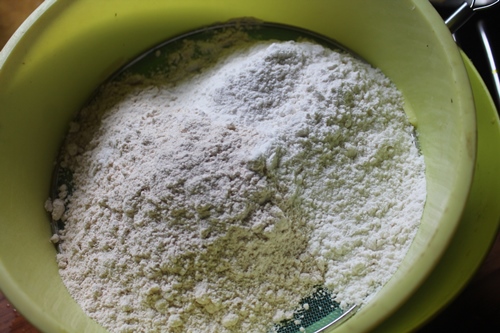 add all purpose flour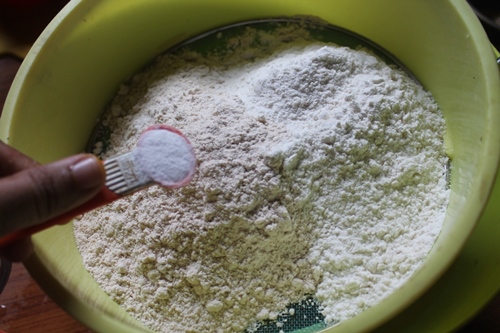 add baking powder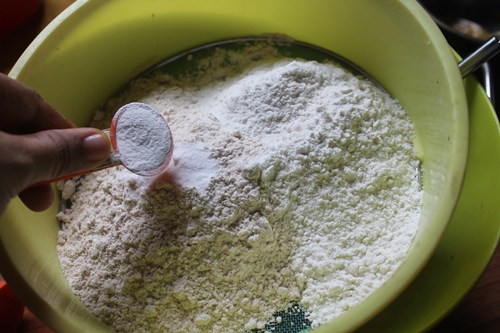 add in baking soda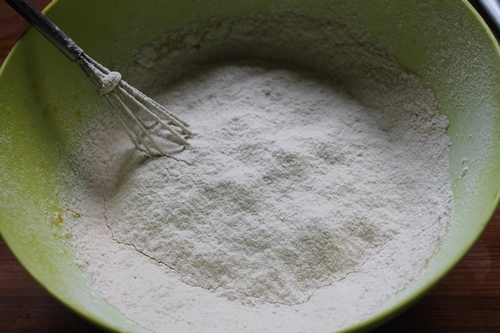 use a whisk to mix gently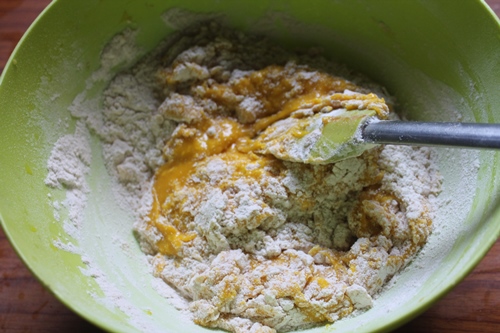 I changed it to a spatula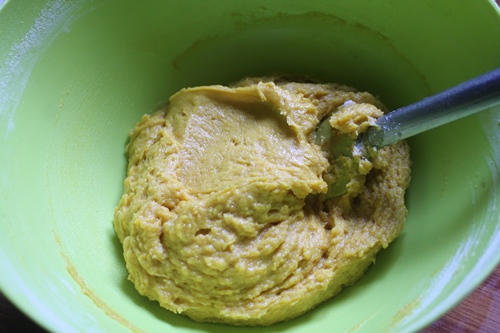 fold gently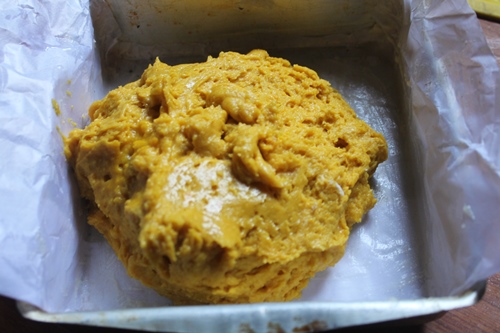 spoon it into the pan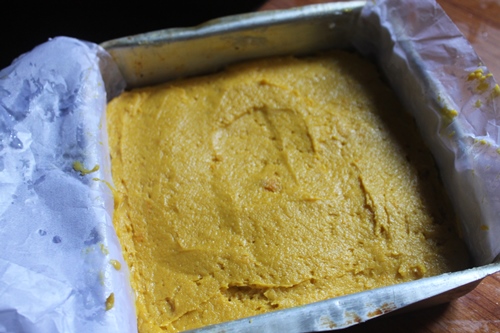 spread evenly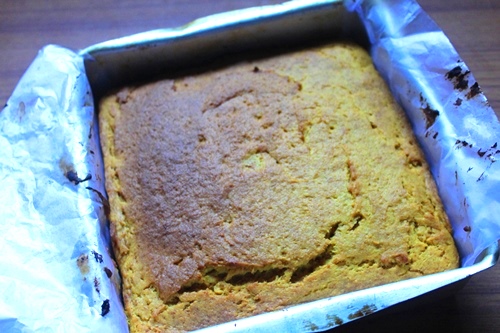 bake till done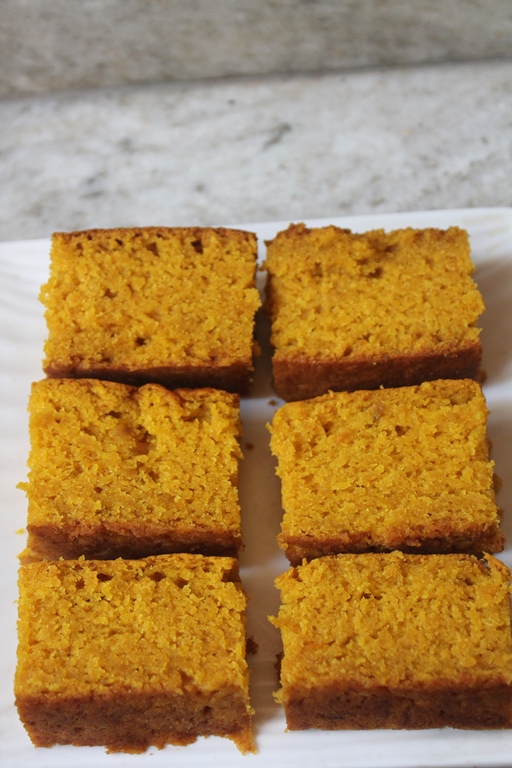 Cool it down, slice and serve