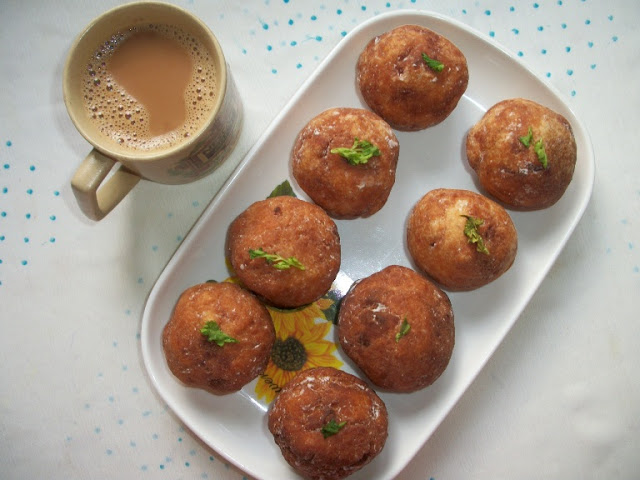 This is one of the simple dish which you can make when you have some guest arrived in your house..I love it because the stuffing, It has nice beetroots in it which gives a awesome colour to it..I can assure you that your kids will love it..I made this a month back and everyone in my house loved it and the plate vanished in minutes..You could have some ketchup on the side..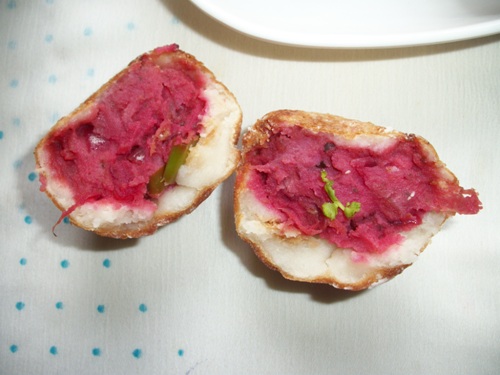 If you don't prefer to fry the balls..Just roll the balls in some oil and bake it in a 200°C / 400°F Oven for 20-30 mins untill it turn golden..This is best served hot along with Indian chai, if anyone want a perfect masala chai or cardamom chai recipe let me know so that I can post for you…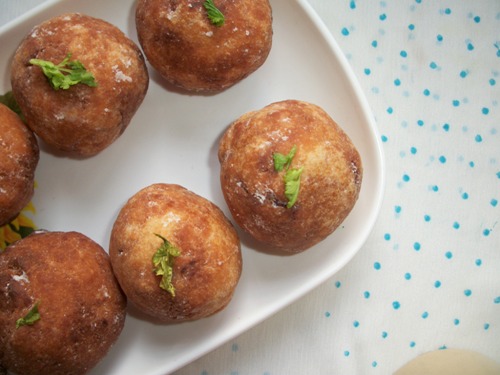 So here you go to the recipe and let me know what you think..
Ingrediants:
Bread -10 slices
Potatoes – 2 large cooked and mashed
Onion-1 chopped finely
Beetroot- 1 cup grated
Chilli Powder- 1 tsp
Garam Masala Powder – 1 tsp
Green Chilli – 1 chopped
Corn Starch / Corn Flour – 3 tblspn
Salt to taste
Oil- 1 tblspn + for deep frying
Method:
Heat 1 tsp of oil in a kadai. Add in onions and green chillies and sauté for 2 mins.
Now add in grated beetroot and mix well. Season with salt. Add in chilli and garam masala powder and mix well.
Add in mashed potatoes and mix well. Let it cool down a little. Divide into equal portions and make into balls. Set this aside.
Now take the bread slices and remove the crust off. Dip it in water and squeeze it. Put this in a bowl and mix well. Divide into equal portions and set aside.
Take one portion of bread and press it slightly with your hands and put the filling in the middle and seal from all sides. Do the same to all dough.
Now roll this ball in corn flour and set aside.
Heat oil for deep frying and fry this till it gets golden brown. Drain it in a paper towel.
Serve hot with ketchup.
Pictorial: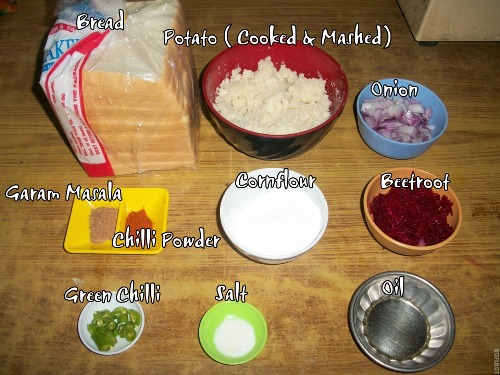 Take all your ingrediants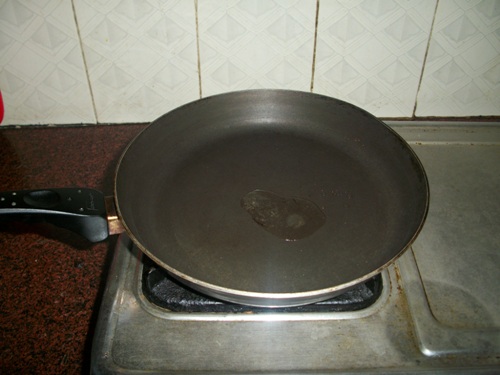 Start by making the filling…Heat oil in a kadai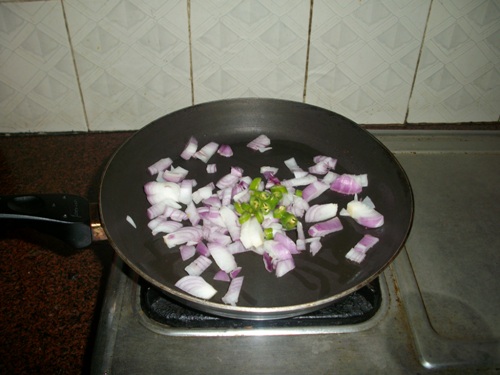 add onions and green chillies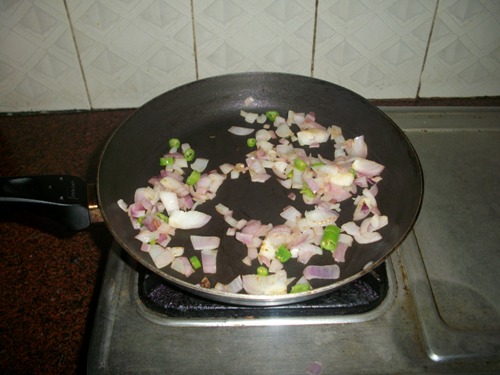 saute well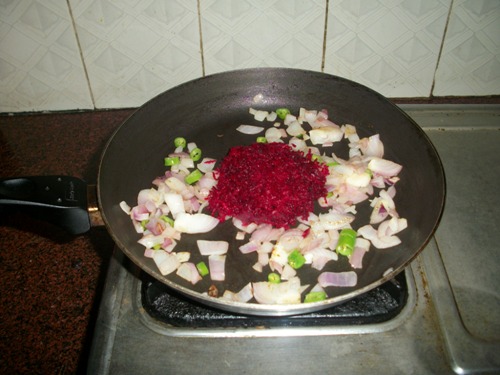 add in grated beetroots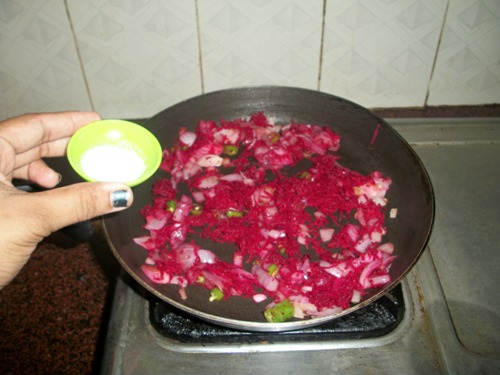 season with salt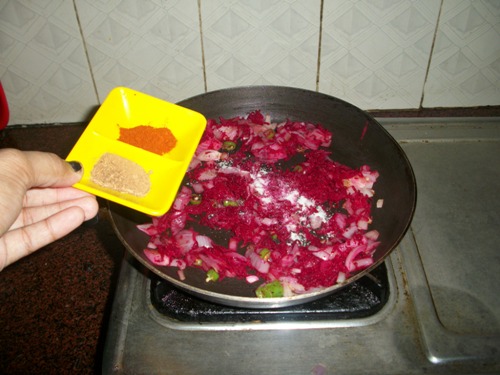 add ur spices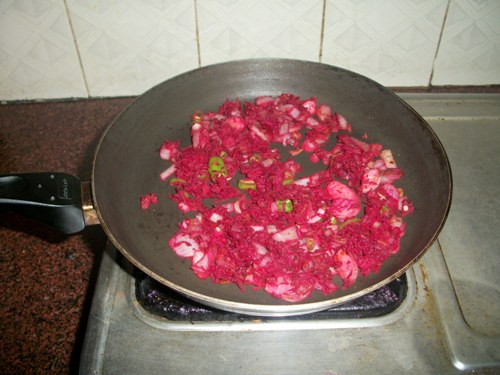 and mix well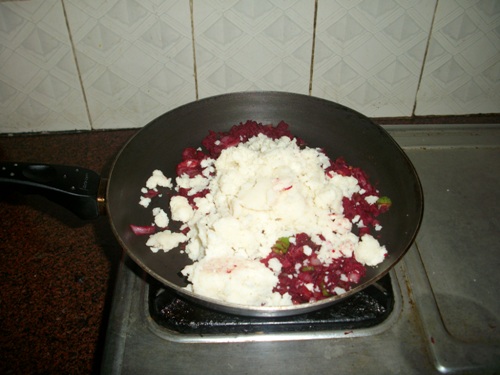 add in potatoes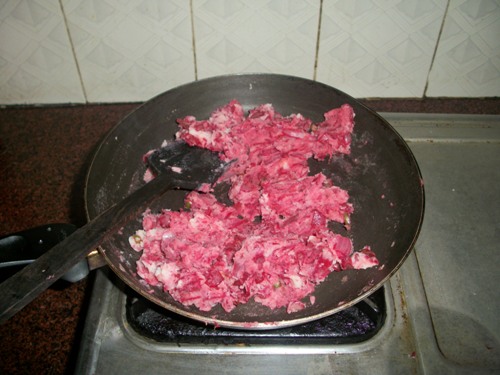 and mix well…Allow it to cool down..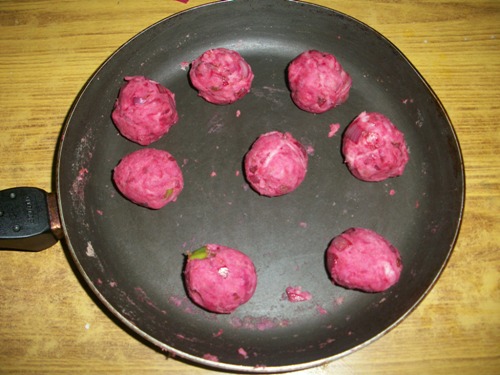 Shape into equal portions and set aside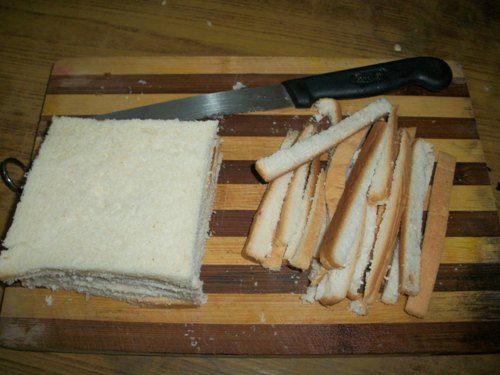 Now for outer crust..remove the crust of the bread..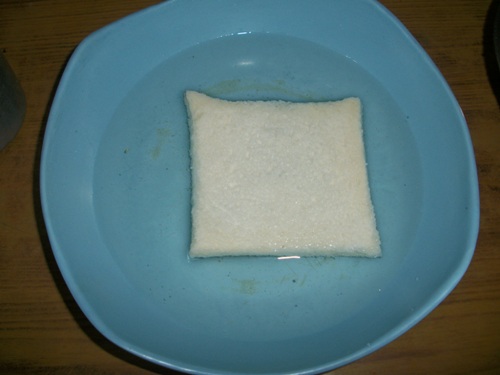 Dip the bread in water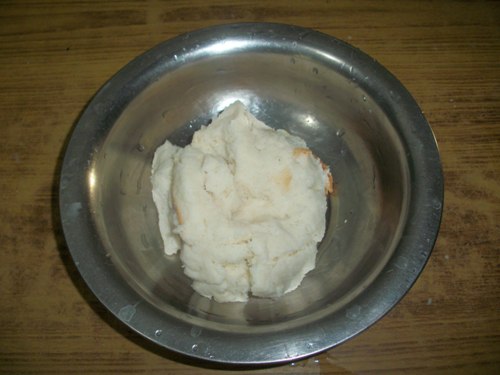 squeeze it and set aside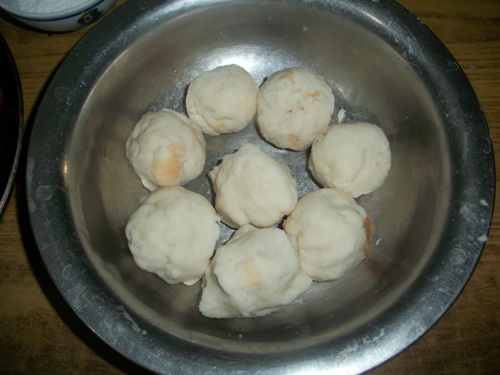 Divide into equal portions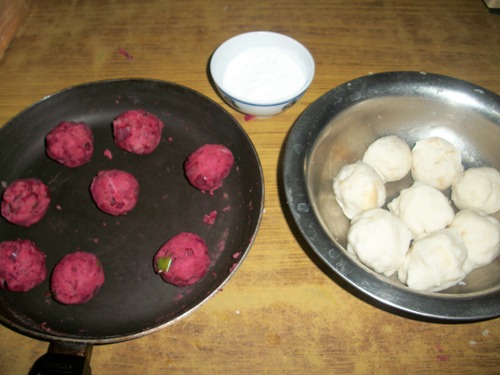 Take everything ready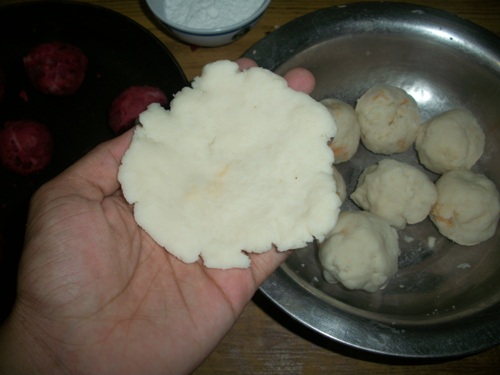 take one ball and spread it with ur hands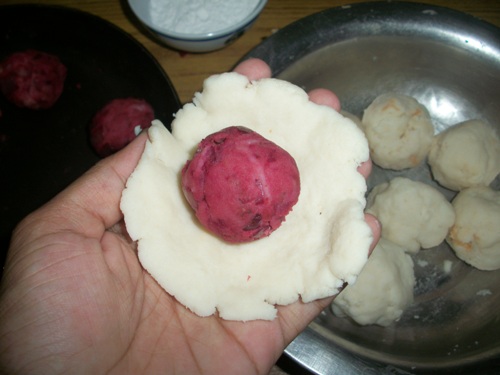 Put the filling inside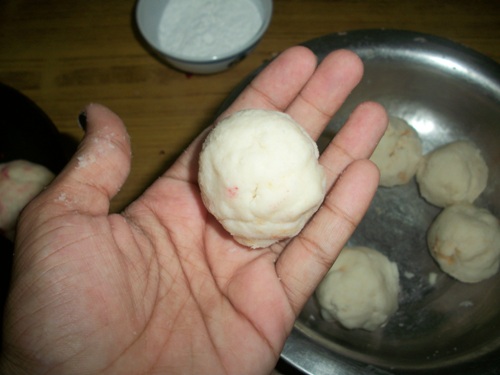 and cover from all sides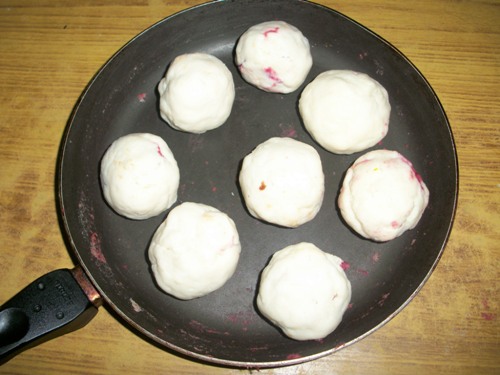 do the same to everything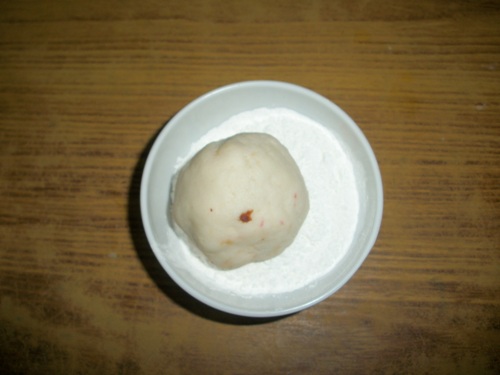 Now roll this in corn flour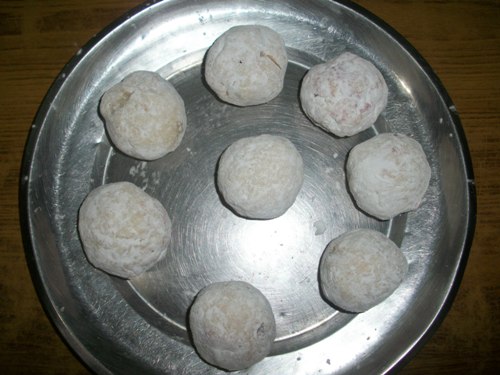 and set aside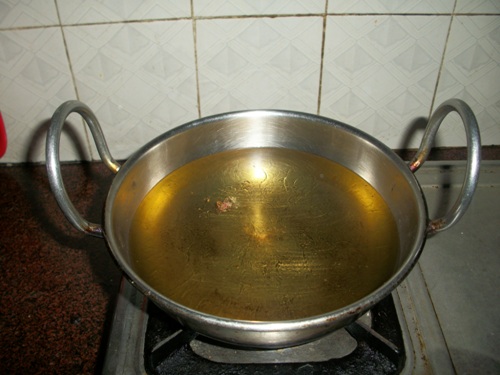 Heat oil for deep frying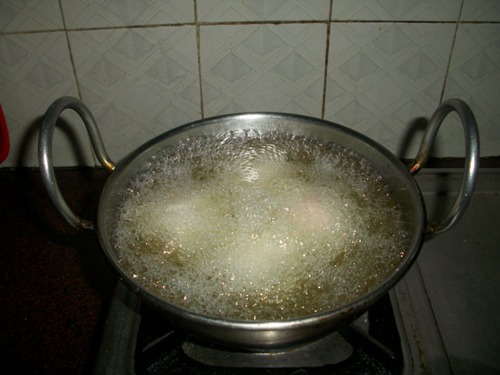 and drop the balls in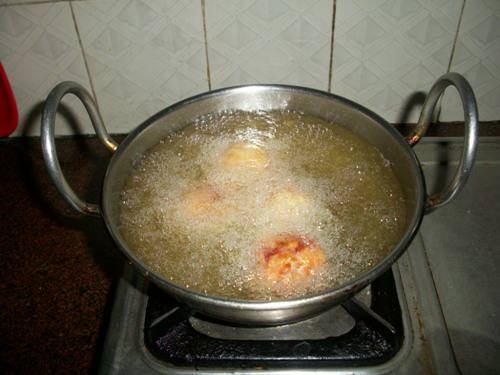 and fry till golden brown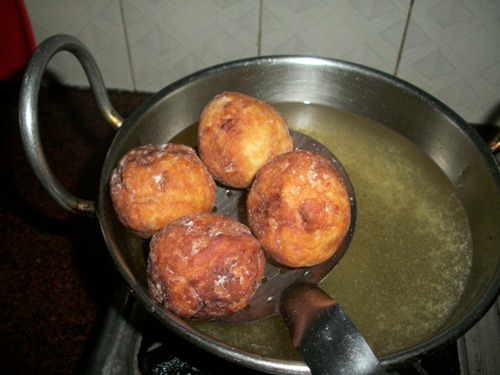 drain it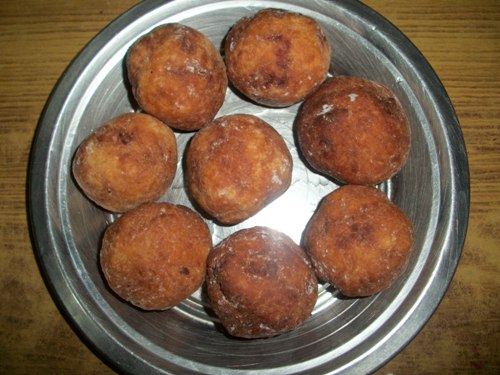 and set aside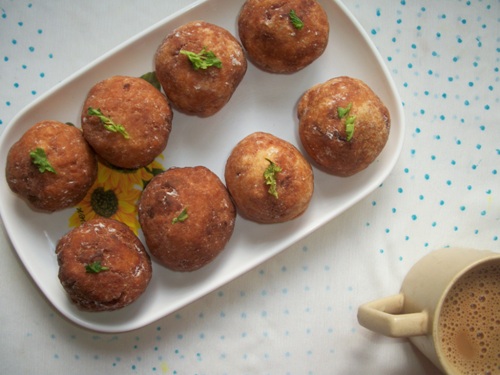 Serve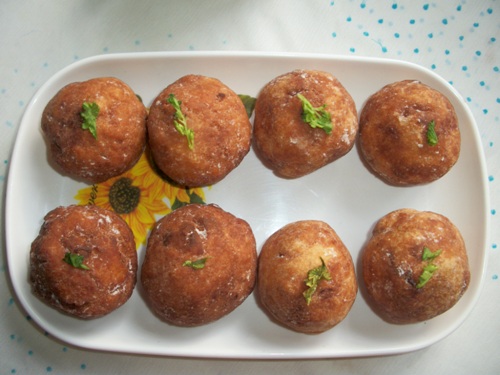 Yummy