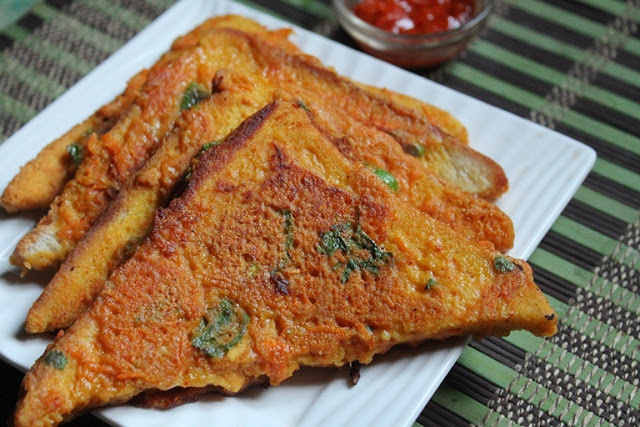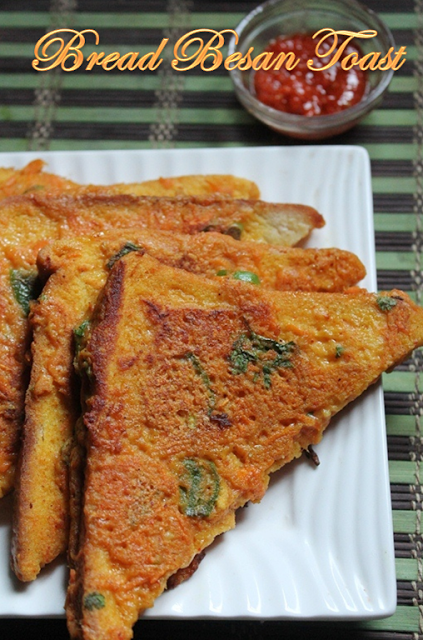 Hope you will give this a try and let me know how it turns out for you.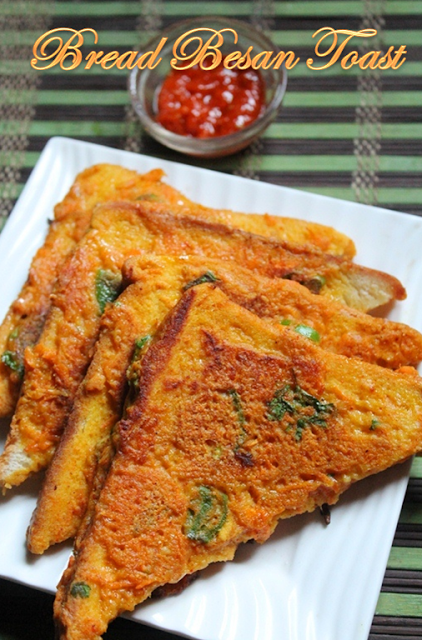 Preparation Time : 10 mins
Cooking Time : 5 mins
Serves : 1


Ingredients:
Bread Slices – 2
Gram Flour / Besan / Kadalai Mavu – 1/2 cup
Ginger Garlic Paste – 1 tsp
Turmeric Powder / Manjal Podi – 1/2 tsp
Chilli Powder – 1/2 tsp
Garam Masala Powder – 1/2 tsp
Salt to taste
Carrot – 1 small grated
Coriander leaves – 1 tblspn finely chopped
Green Chillies – 1 chopped finely
Oil – 1 tblspn
Water around 1/2 cup
Method:
Take all the ingredients except oil and bread in a bowl and mix well.
Slice your bread slices as your liking. Place bread slices in it and coat on both sides.
Place it in a heated tawa and drizzle with oil. Cook it on both sides till golden.
Remove and serve.
Pictorial: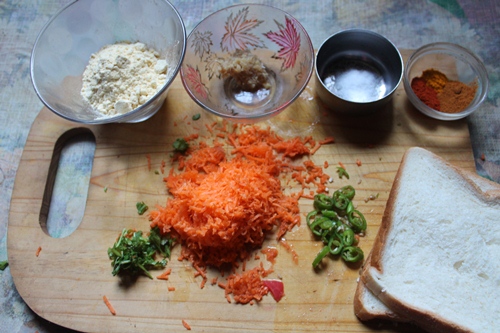 Take all your ingredients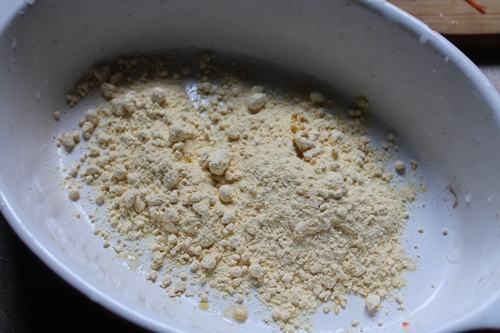 Take gram flour in a bowl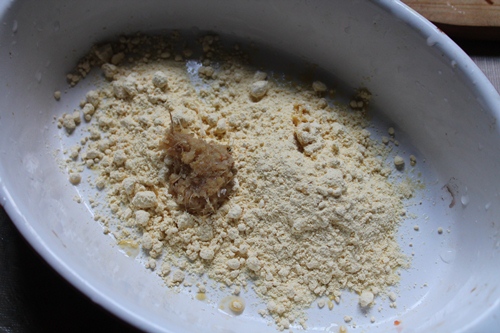 add in little ginger garlic paste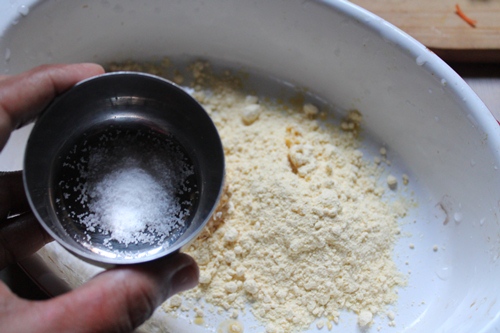 season with some salt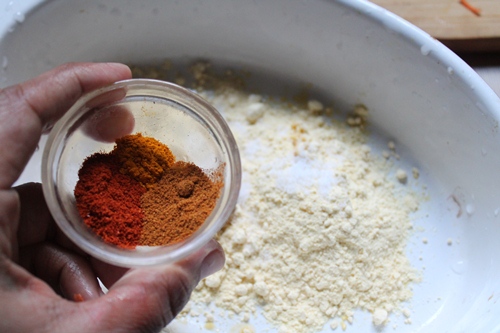 add in turmeric, chilli and garam masala powder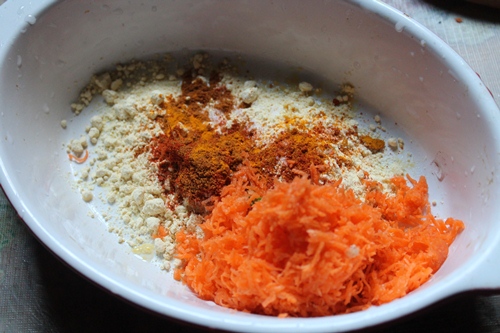 add in grated carrot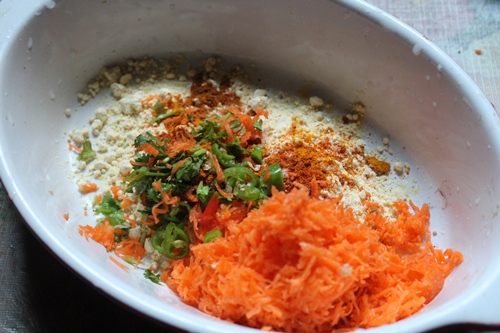 add in chopped chillies and coriander leaves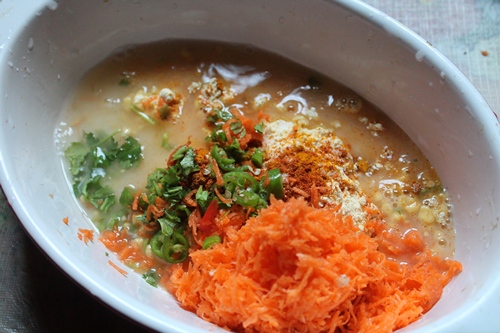 add little water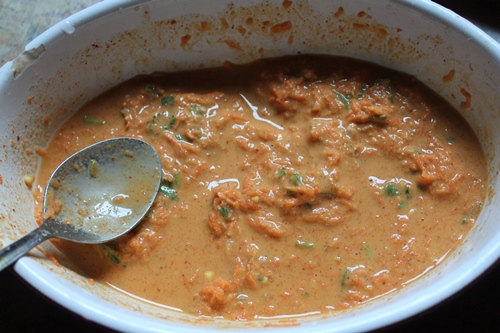 mix well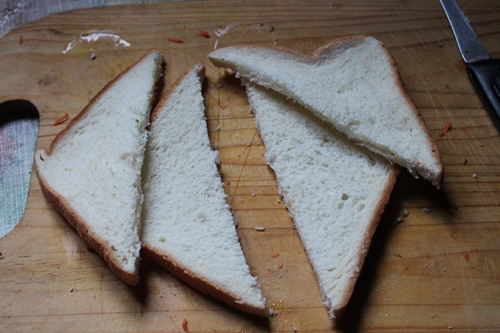 slice your bread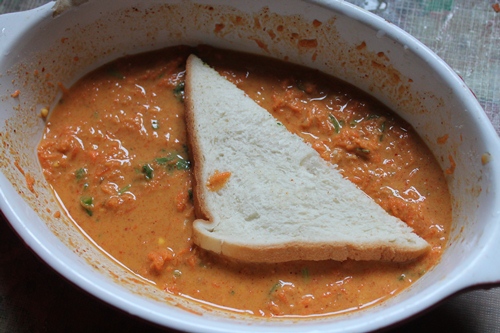 dip it in the batter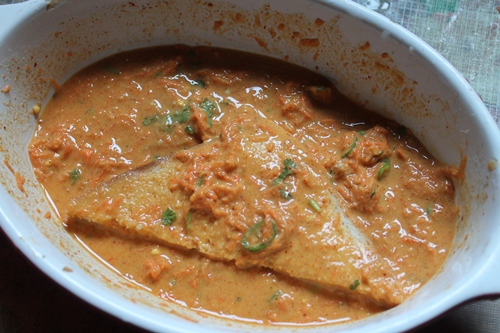 coat it on both sides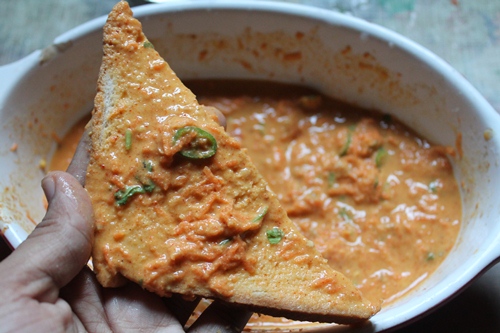 take it out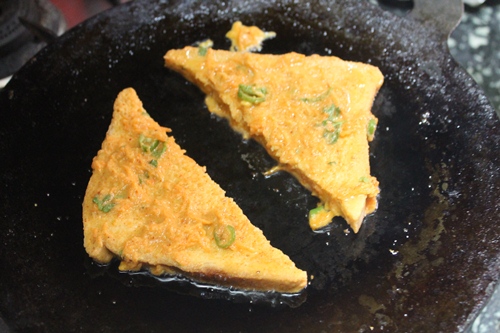 place it in a heated oiled tawa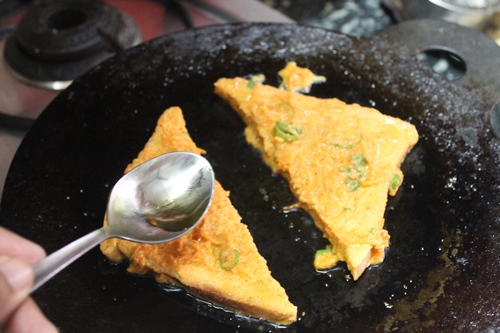 drizzle some oil over it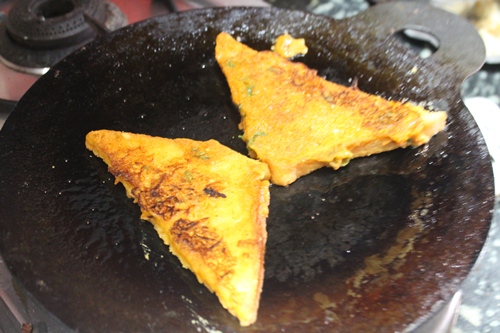 flip over and cook till crispy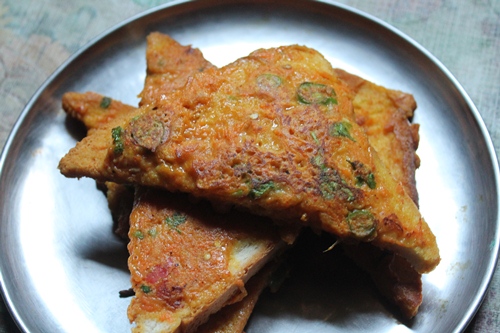 remove it and serve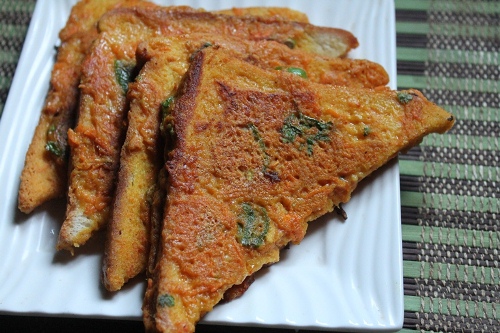 You can serve with some tea too