Chicken Soup Recipe with step by step pictures. As this soup recipe has lots of pepper in it, it clears throat infections.
This is one of the flavourful soups and can be made within 30 mins overall. I love to have it on a cold day as well as if I am not felling that well. This clears off any throat infections because we add lots of pepper to this soup..
Hubby was not feeling that good for the past few days. So i made this soup for his lunch. It is light and has lots of pepper, cumin, turmeric, ginger and garlic which is really great to boost the immunity and helps to recover fast. And when you have cold or cough this is great, it soothes the throat.
Hope you will give this a try and let me know how it turns out for you..
Chicken Soup Step by Step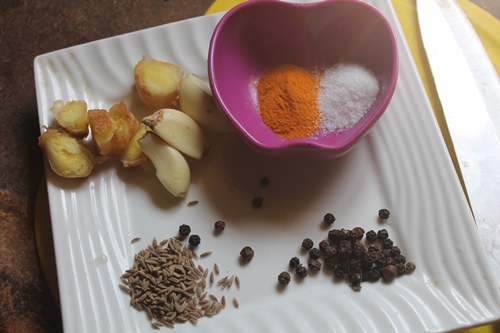 Take your ingredients