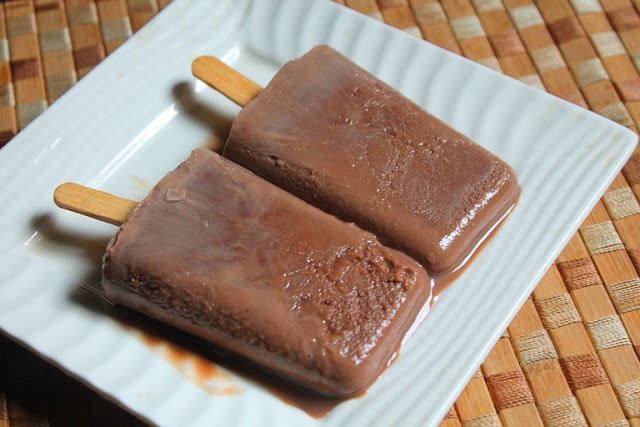 You know how much i love popsicles, they have become my latest favourite and addiction too. I am making quite a lot of popsicles these days not only for my blog but also to enjoy on this hot summer days..This is a chocolate version and it is pretty easy to make as well. Will share one of my favourite nutella popsicles soon..Hope you will give this a try and let me know how it turns out for you..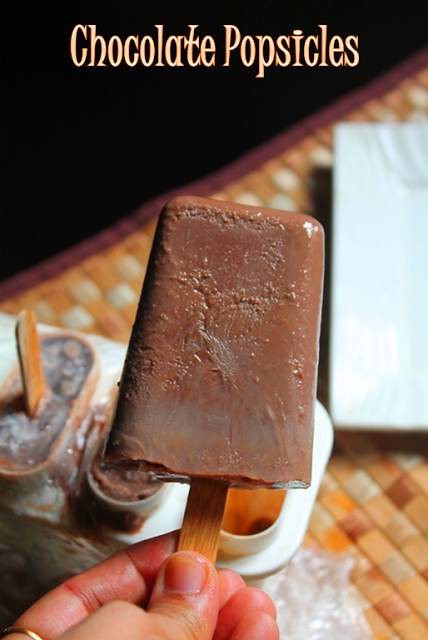 Preparation Time : 5 mins
Cooking Time : 5 mins
Freezing Time : Overnight
Makes : 4 to 6


Ingredients:
Milk – 2 cup
Sugar – 1/2 cup
Cornflour – 2 tblspn
Unsweetened Cocoa Powder – 1/4 cup
Vanilla Essence – 1 tsp
Method:
Take cocoa powder, cornflour in a bowl and add little milk to make it into a smooth mix.
Take sugar and milk in a sauce pan and bring it to a boil.
Now add in the cocoa mix and whisk till it thickens slightly.
Take it off the heat and add in vanilla and mix well. Cool this mix and pour it into popsicle mould. Cover with plastic wrap and insert sticks in them
Freeze overnight.
For unmoulding, run the mould over some running water and unmould carefully. Enjoy immediately.
Pictorial: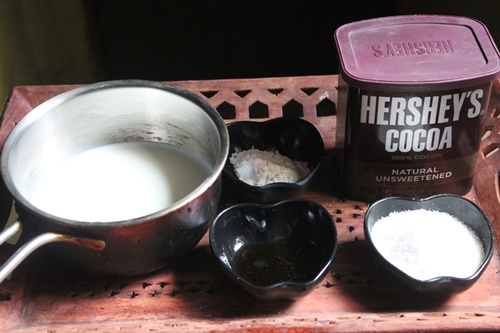 Take all your ingredients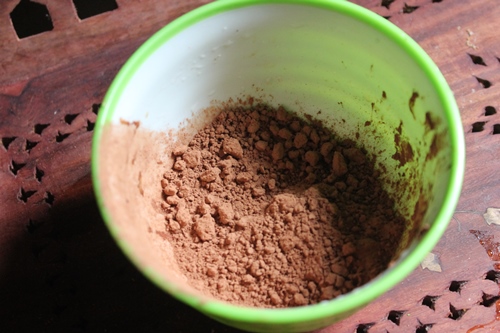 take cocoa powder in a bowl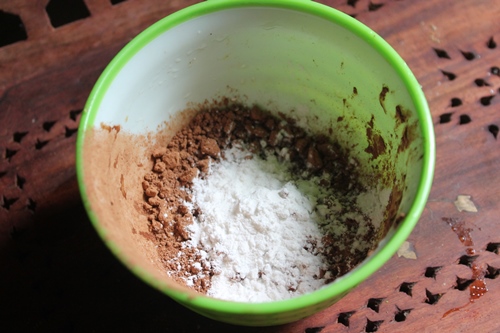 add cornflour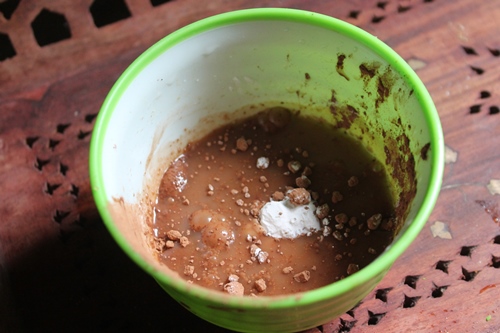 add some milk and make it into a smooth mix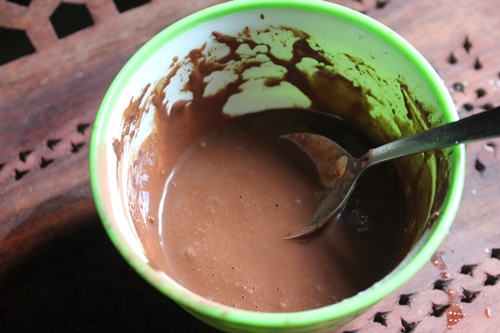 Set this aside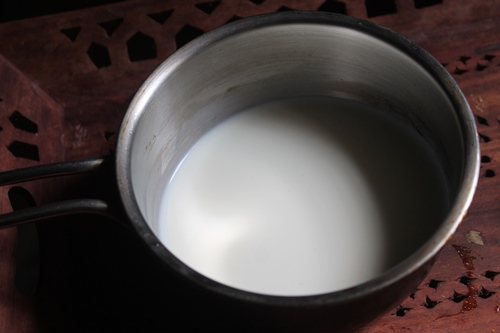 take milk in a pan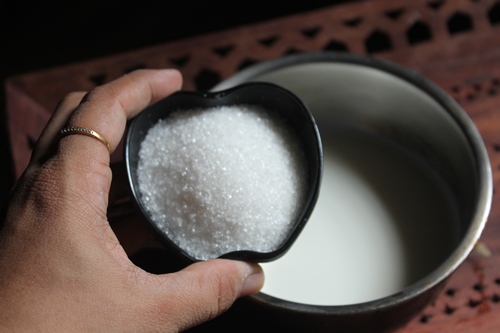 add sugar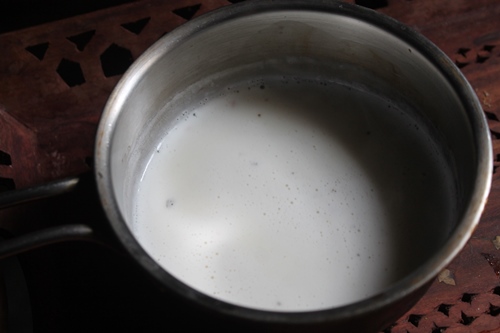 heat this up till it comes to a boil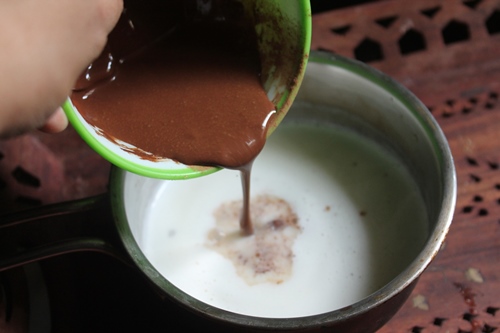 add cornflour cocoa mix in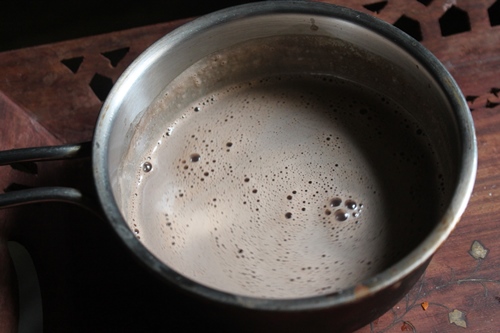 whisk well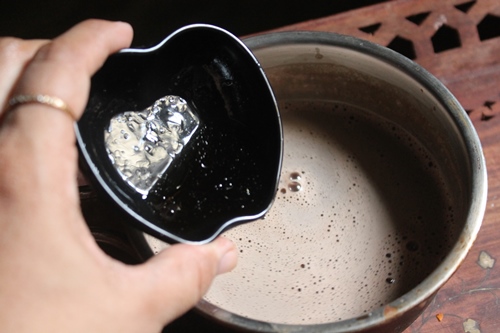 add in vanilla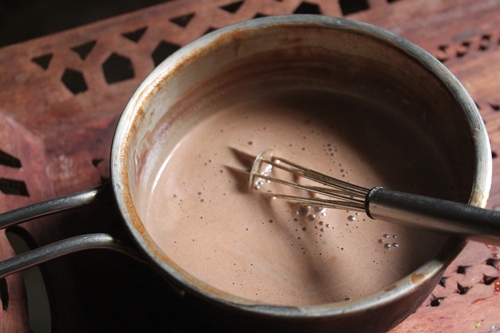 cook till it thickens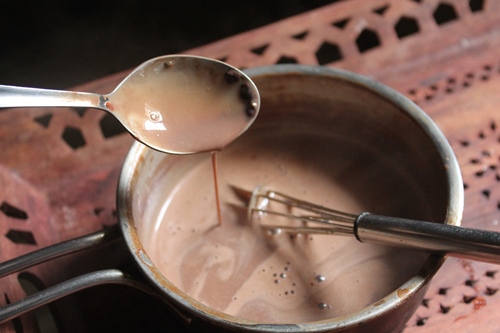 now it is little thick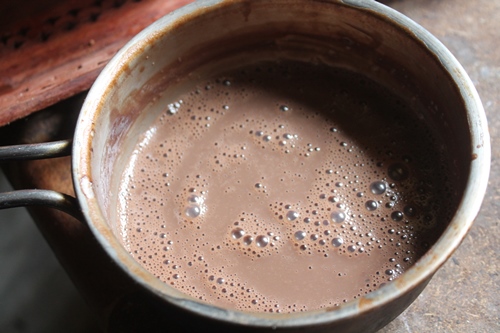 cool it down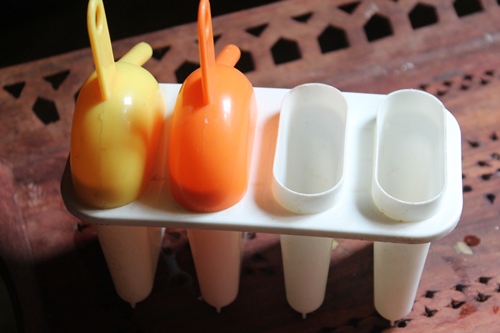 take your mould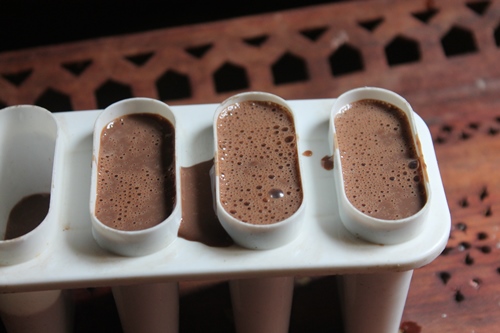 pour it in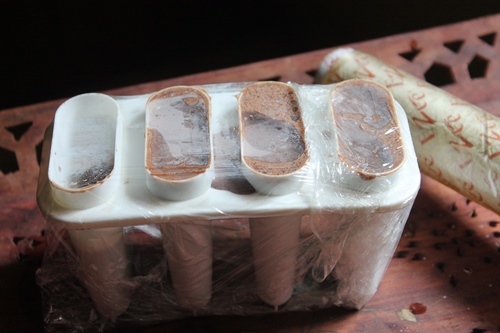 cover with plastic wrap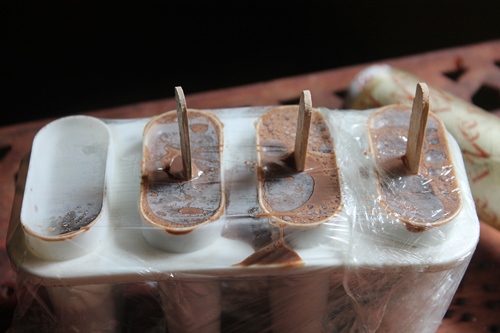 insert sticks in it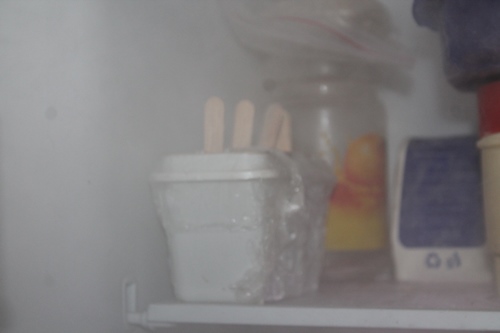 freeze overnight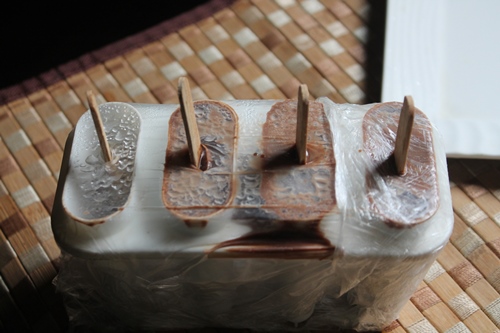 Now it is frozen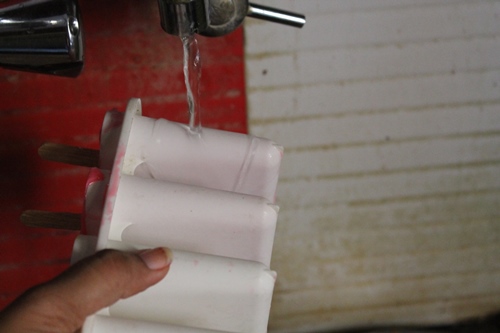 run them under tap water for few sec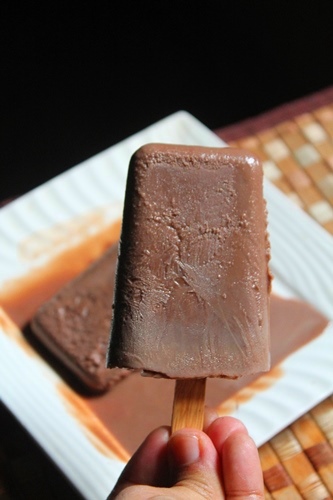 Slowly unmould and enjoy immediately