Chinese Noodles
This is a simple stir fry noodles recipe..But it taste so yummy and awesome..This one is a perfect Chinese dish..Hope you all try this and let me know what you think..
Egg Noodles-1 packet
Eggs-3
Ginger Garlic paste-1 tblspn
Green chilli-2 sliced
Pepper-1 tblspn
Soya sauce-1 tblspn
Vinegar-1 tblspn
Salt to taste
Sugar-1 tsp
Ajinomoto-1 tsp(optional)
Spring onion for garnishing
Oil-2 tblspn
Method:
Cook Egg noodles as per package instructions..Drain it and drizzle with oil and toss well,So that the noodles wont stick with each other.
In a small bowl mix together soya sauce and vinegar together.Set this aside.
In a kadai add 1 tblspn oil and pour in the egg and scramble it till done.Set this aside.
In a kadai add oil and throw in the ginger garlic paste and mix well.
Add in green chilli,salt,sugar and mix well…Add cooked noodles in this and toss well.
Add in the soya sauce mixture and mix well.
Add in the cooked eggs and mix well.Sprinkle with pepper and mix well.
Garnish with spring onion and toss well.
Pictorial: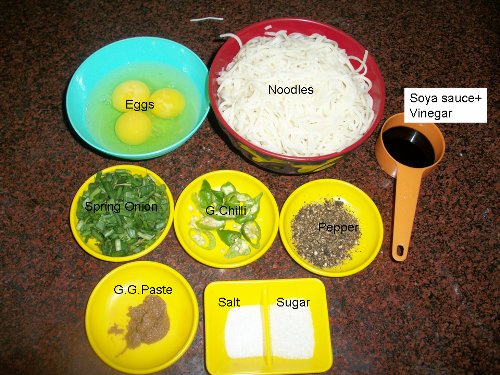 Grab your ingrediants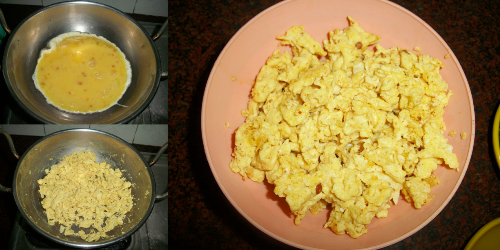 Scramble eggs till done
Saute ginger garlic paste,chilli,salt,sugar in oil..Add in cooked noodles in this..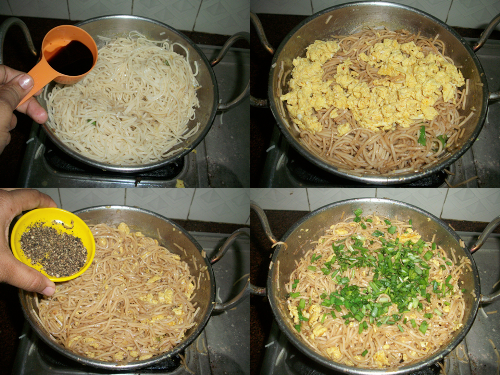 Throw in the sauce mixture,cooked eggs,pepper,spring onion and mix well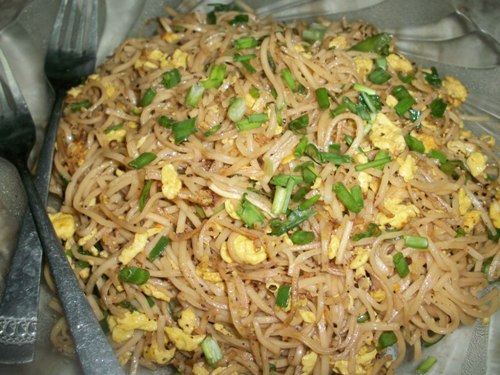 SERVE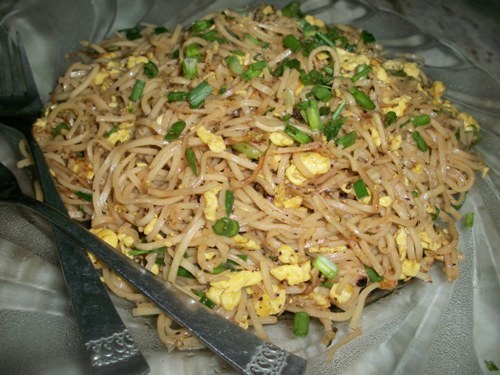 ENJOY