Chocolate Swiss Roll is on my to do list for a long time. Finally i made it for this christmas because i wanted to use this swiss roll to make my yule log cake. I will soon share it. This swiss roll turned out to be so moist and soft. Loved it to the core. The cake itself is very easy to make and it is a fool proof recipe. You can never go wrong in this..
I have already shared a jam swiss roll and cream swiss roll.

Check out my other cake recipes as well
Similar Recipes
Avocado Loaf
Chocolate Chip Banana Bread
Carrot Banana Bread
Hope you will give this a try and let me know how it turns out for you..
Preparation Time : 15 mins
Baking time : 6 to 8 mins
Serves: 4 to 6
Recipe Source: Cookingbymoonlight


Ingredients:
All Purpose Flour / Maida – 1/3 cup (40 grams)
Cocoa Powder – 1/4 cup (25 grams)
Cornflour / Cornstarch – 1 tsp
Eggs – 4
Sugar – 1/2 cup (100 grams)
Baking Powder – 1 tsp
Salt – 1/8 tsp
Double Chocolate Buttercream – Recipe here
Powdered Sugar / Icing Sugar for sprinkling


(My 1 cup measures 240 ml)
Method:
Start by preheating oven to 220 degree C / 425 degree F. Line a sheet pan or a jelly roll pan or any long tray with parchment paper and grease it well. The parchment paper should come over the sides of the tray.
Take flour, cocoa powder,salt and baking powder in a sieve and sift well. Set aside.
Now separate egg white and egg yolks.
Take egg whites in a clean dry bowl and use a electric beater to whip this till it is frothy and forms soft peaks.
Now take egg yolk and sugar in a bowl and whisk till it gets pale yellow and light.
Now add in the sifter flour mix into the egg yolk and mix well.
Now add in egg white little at a time and fold gently.
Spoon this into the prepared pan and bake for 6 to 8 mins.
Remove it from oven and cool for 2 mins.
Now take a sheet of parchment paper and sprinkle some powdered sugar on top. Invert the swiss roll over the sugar and peel off the parchment paper. Now roll the cake with the parchment papertightly and carefully and set aside to cool completely.
Once the cake is cooled, spread with any frosting as you like, i used my chocolate buttercream.
Roll the cake carefully. Put it in fridge for 30 mins.
Now sprinkle the top with powdered sugar and serve



Pictorial: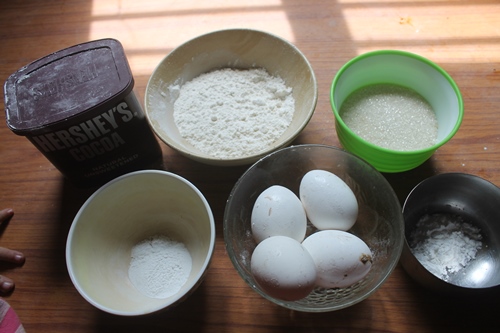 take all your ingredients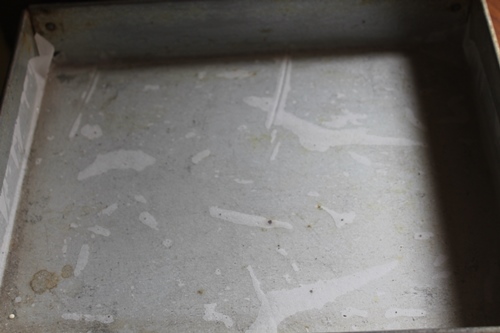 line a baking pan with parchment paper and the grease it well..
The parchment should like the sides of the pan as well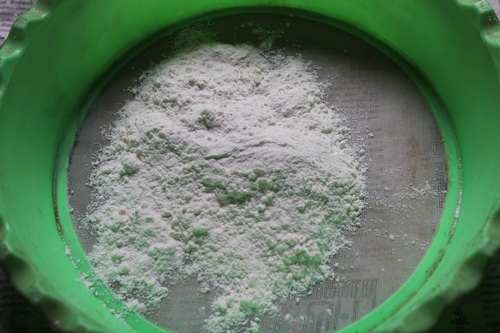 in a sifter, take flour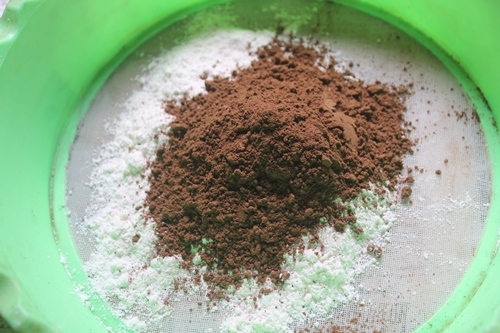 add cocoa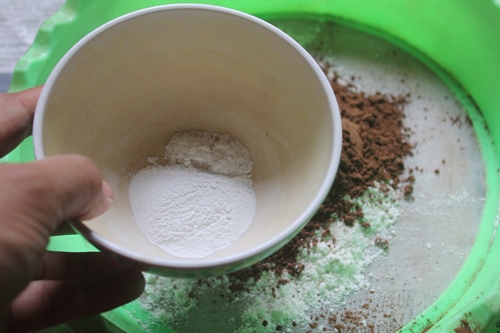 add baking powder and salt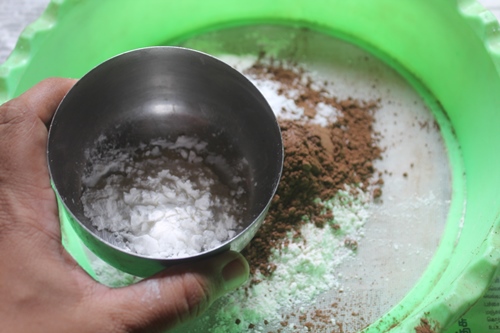 add cornflour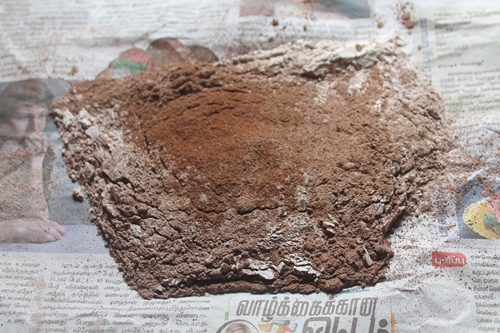 sieve it and set aside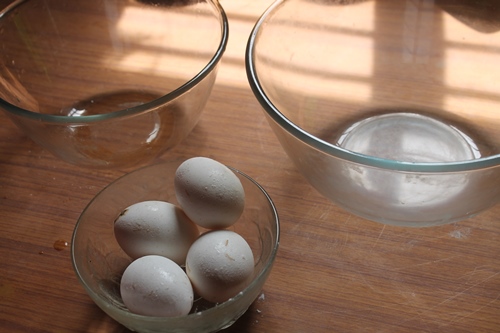 now separate egg whites and egg yolk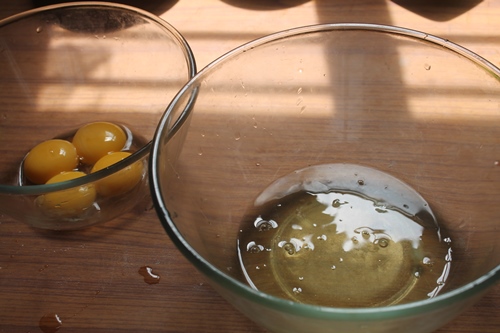 Use a clean dry bowl for egg whites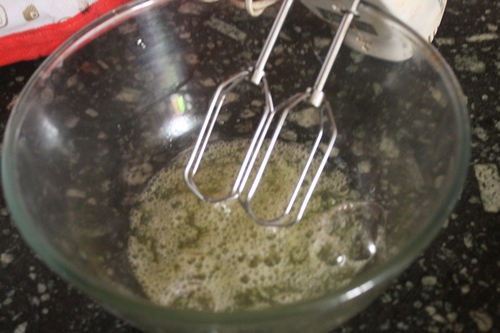 use a electric beater to whip the egg whites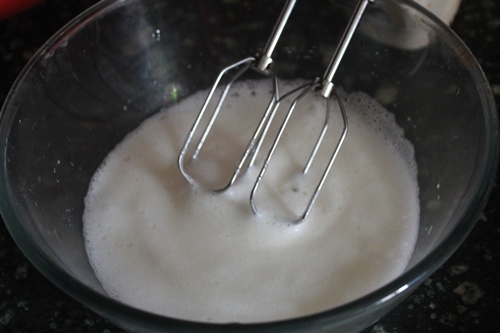 keep whipping till soft peaks are formed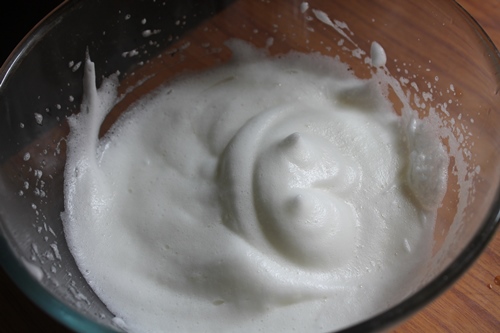 like this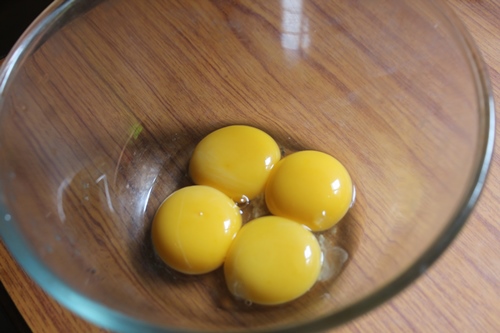 take egg yolks in another bowl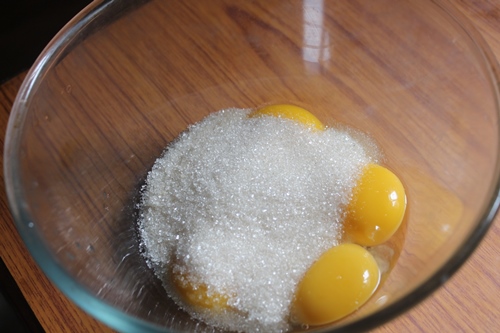 add sugar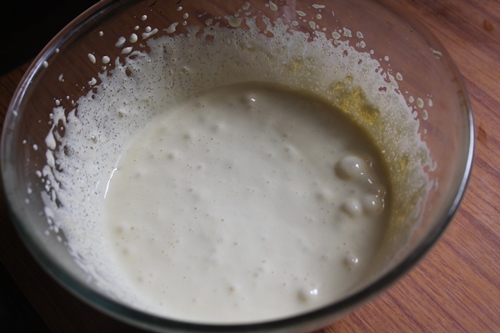 whip till pale and creamy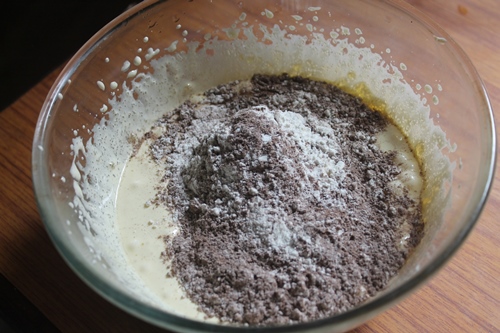 add the flour and cocoa mix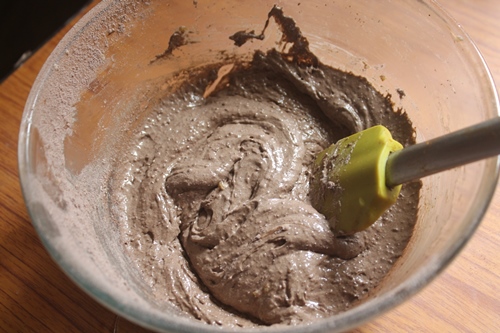 fold gently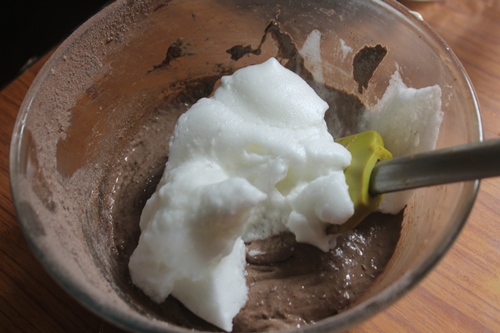 now add some egg white mix in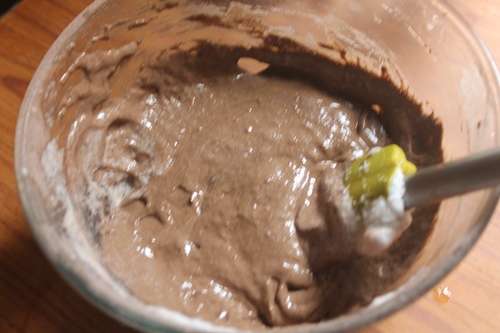 mix well till it is nicely combined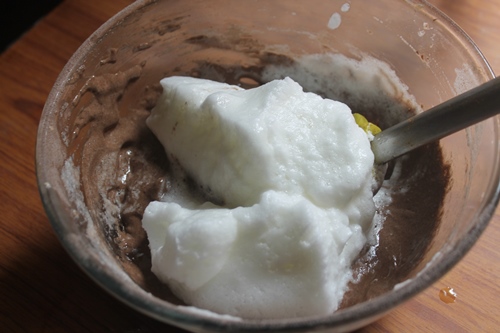 add the remaining egg whites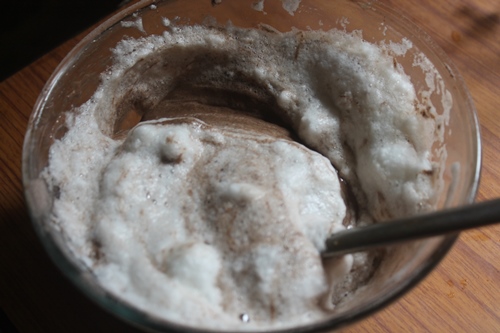 fold gently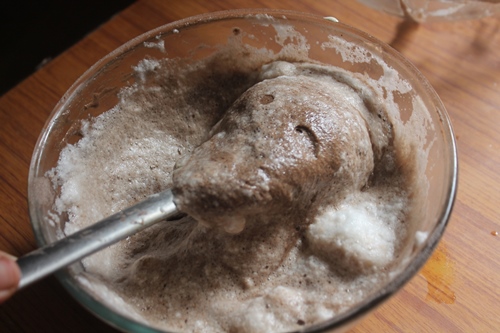 use the cut and fold method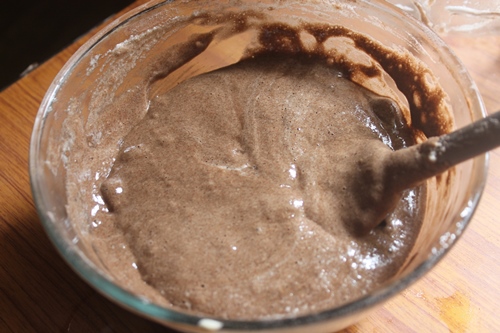 dont overmix the batter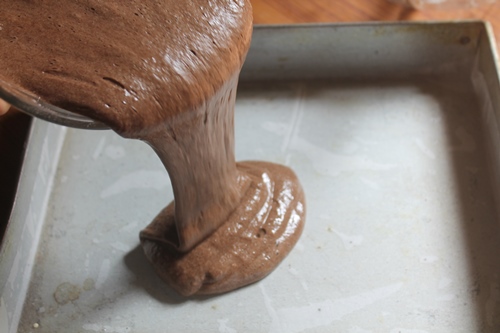 pour the light batter in the prepared pan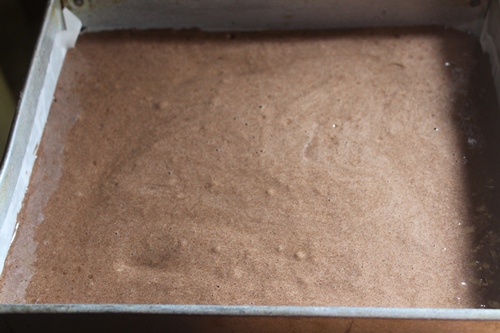 tap few times to remove any air bubbles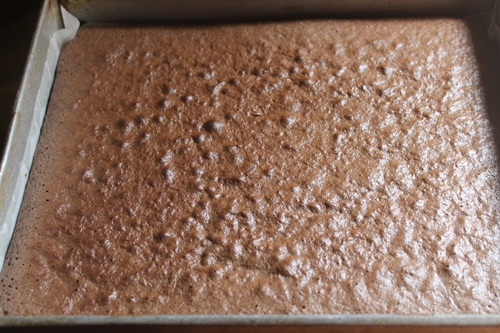 bake till done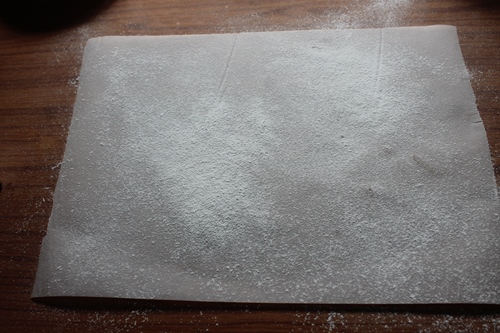 spread a sheet of parchment paper, sprinkle with powdered sugar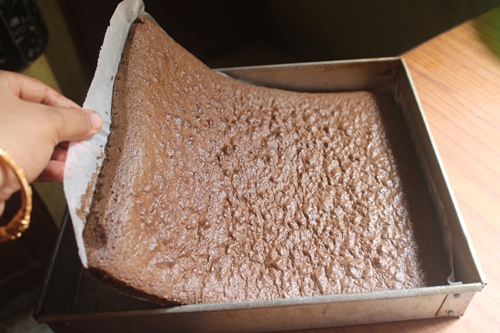 remove the cake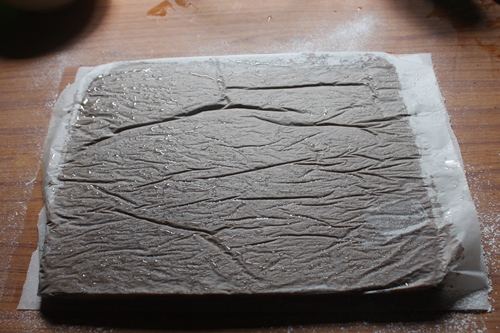 place it over the sheet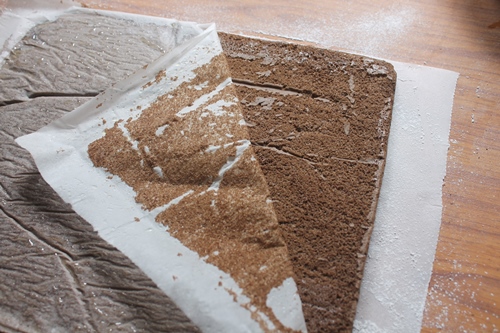 peel off the parchment paper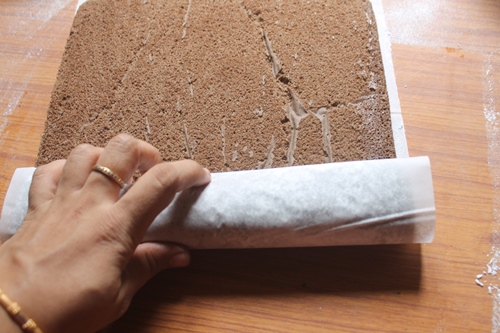 now roll it carefully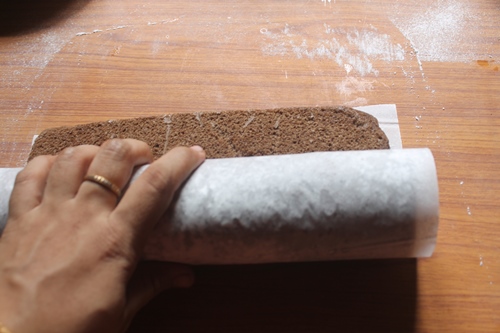 like this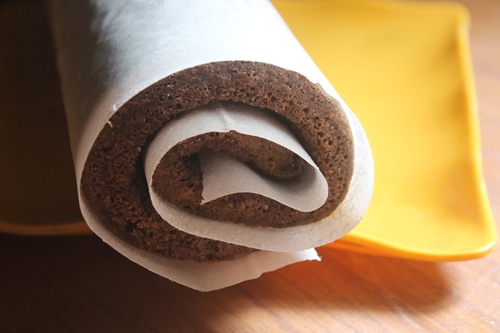 set aside to cool completely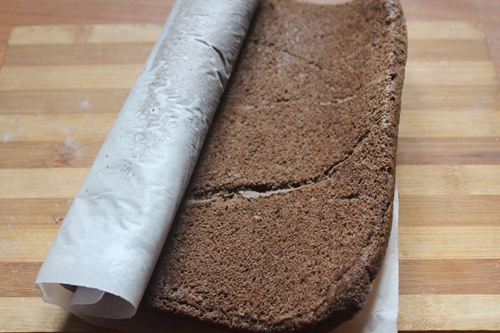 now unwrap it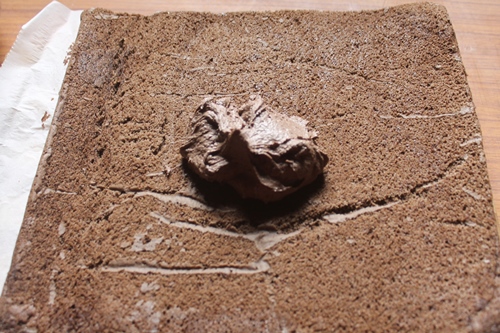 spread any frosting or whipped cream over it..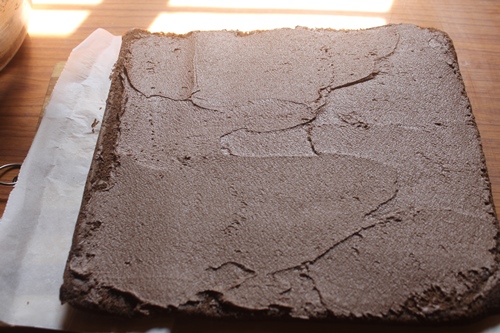 I used my double chocolate buttercream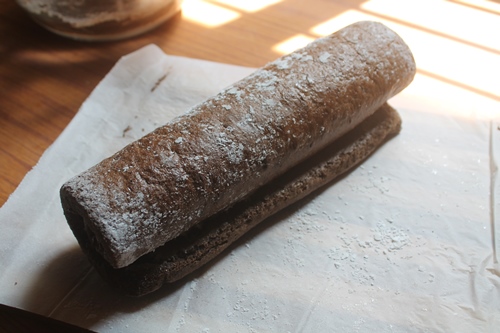 roll carefully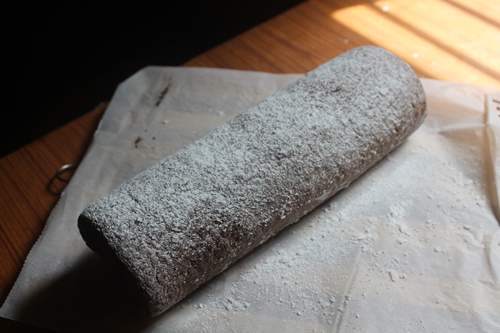 sprinkle top with powdered sugar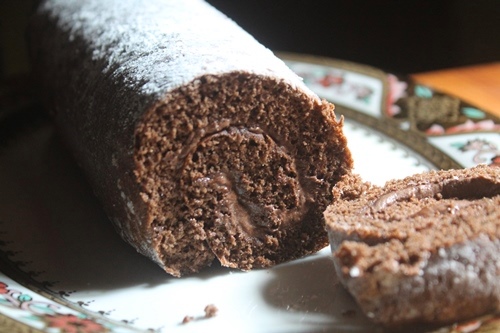 Slice and serve