Mango Cheesecake Recipe made using fresh mangoes, sugar, gelatin, paneer creates a creamy mango cheesecake topped over a buttery biscuit base. This cheesecake is made using no cream cheese, spring form pan and eggs like my honey cheesecake and white chocolate cheesecake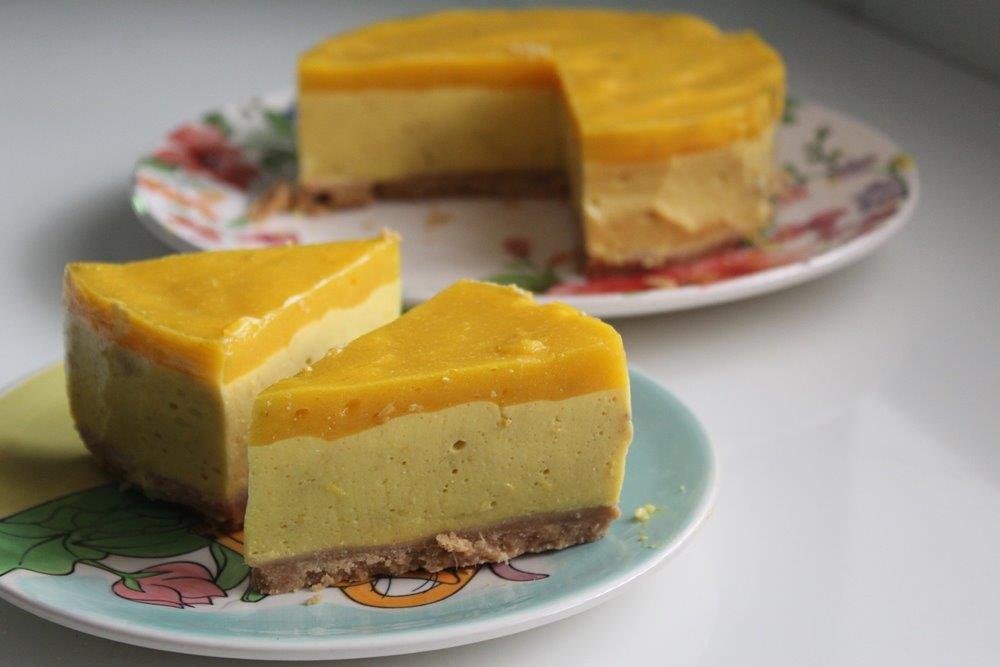 Pin
Mango Cheesecake Recipe made with simple ingredients, homemade paneer and sugar. This recipe doesn't need condensed milk. So it is far more easy.
Mango cheesecake are perfect for parties. Since it is super easy to make. This cheesecake is so colourful that kids will love it for sure.
Eggless Mango Cheesecake Recipe without condensed milk & cream cheese
It is a No Bake Eggless Mango Cheese Cake. Are you wondering that you can't find cream cheese in your place so you cannot make this recipe, no worries, this recipe doesn't need cream cheese. I couldn't find cream cheese in my place too. But you can always check my homemade cream cheese recipe.
Do you think that you need spring form pan to make cheese cake these many days. Then please change your thoughts. You need to prepare your basic round pan accordingly so that it acts like a spring form pan. It takes a bit of time, but it is totally worth it. Just line some foil or cling wrap in your round pan leaving some extra hanging on the top. It creates something similar to spring form pan. You can pull out cheesecake easily using the extra hanging of foil and plastic wrap.
This recipe is so special to me. Because I tried this for the first time and it was close to perfection. The taste was so good, my totally family enjoyed it. I got so many compliments for this recipe from my relatives and family. I know this will be a special recipe to celebrate this special day.
Similar Recipes,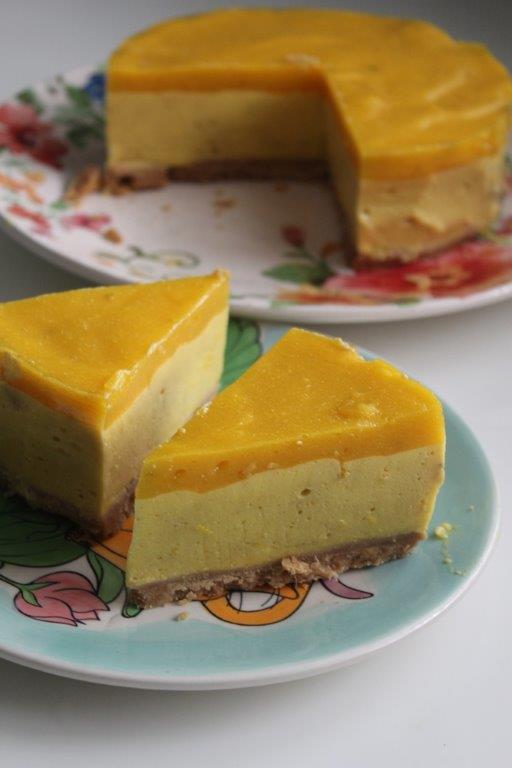 Pin
How to Make Mango Cheesecake no bake
Start by soaking the gelatin in cold water. You can use all the gelatin given for the cheese layer as well as the amount give for mango jelly and soak it together for around 15 mins till it plumps up.
Now let's make the base of the cheese cake. Take biscuits in a blender and make into a fine powder. Melt some butter in a pan. Switch off the flame and add the powdered biscuit into it. Mix well. Now pour this in the base of the tin and press it slightly and make an even base. Put the tin in the freezer for 10 mins.
Make the cream cheese layer. 
Now take some water in a sauce pan, and bring it to boil. Add the soaked softened gelatin and mix well till they are dissolved. Pour half of this gelatin mixture to the cheese mixture. Mix the rest of the gelatin in the 300 ml of mango and mix well. Pour it over the cheese layer and return it back in the fridge for 4-6 hours.
Now remove the cheese cake slowly from the pan with the help of foil and cling film and place it over the plate.
Return it back to the fridge till serving. Slice and serve.
How to Create a Spring Form Pan from Regular Round Pan
Let's make fake spring form pan.
Take a round tin. Line it with foil, make sure the foil comes over the top. So that it will be easy to pull the cheese cake later from the tin.
spread with cling wrap.
Line the bottom with some parchment paper.
The cake tin is done.
Check out blueberry cheesecake recipe too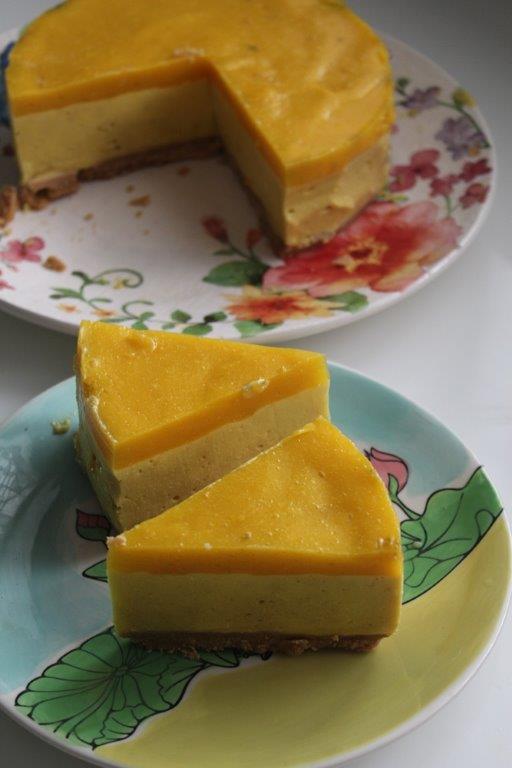 Pin
How to Make Cheesecake (without gelatin) using agar agar
Agar agar is a vegetarian substitute for gelatin. You can use half the quantity of agar agar in the place of gelatin. if you are using 2 tsp gelatin, use 1 tsp of agar agar.
Take agar agar powder or china grass strips in water and let it soak for 10 mins. heat gently till melted and use that instead of gelatin.
Hope you will give this a try and let me know how it turns out for you.
Paneer Cheesecake Recipe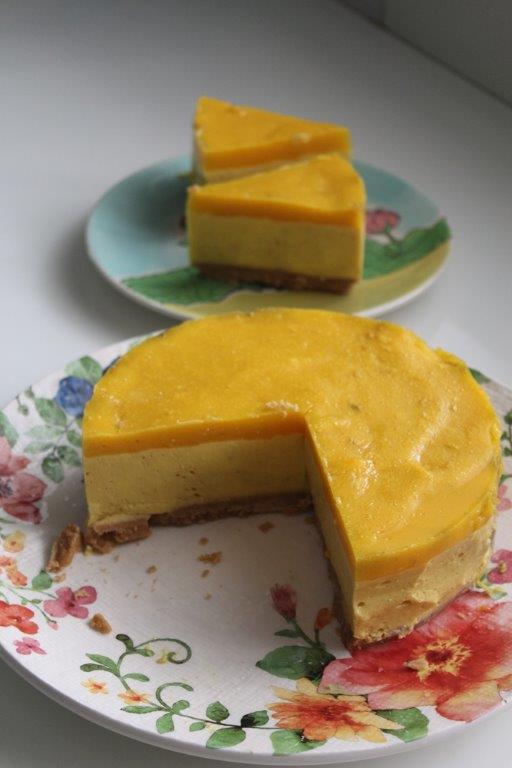 Pin
If you have any questions not covered in this post and if you need help, leave me a comment or mail me @[email protected] and I'll help as soon as I can.
Follow me on Instagram, Facebook,Pinterest ,Youtube and Twitter for more Yummy Tummy inspiration.
IF YOU MAKE THIS RECIPE OR ANYTHING FROM YUMMY TUMMY, MAKE SURE TO POST IT AND TAG ME SO I CAN SEE ALL OF YOUR CREATIONS!! #YUMMYTUMMYAARTHI AND @YUMMYTUMMYAARTHI ON INSTAGRAM!
📖 Recipe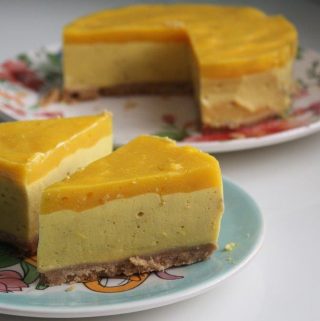 Mango Cheesecake Recipe | Mango Cheesecake
Mango cheesecake recipe is one of the easiest dessert you could ever make. This has a buttery biscuit and has mango cheesecake filling without cream cheese and it is eggless.
Ingredients
FOR CRUST:
Biscuits - 1 packet

Butter - 50 grams melted
FOR MANGO CHEESECAKE LAYER:
Mangoes - 2 ripe peeled and chopped

Milk - 500 grams

Lemon Juice - 1 tblsp

Sugar - 1 cup or as needed

Cream - ½ cup

Gelatin - 2 tblsp

Water - ¼ cup
FOR MANGO TOPPING:
Ripe Mangoes - 1 peeled and cubed

Sugar - ¼ cup

Gelatin - 1 tblsp

Water - ¼ cup
Instructions
Take biscuit in a blender and powder it. Melt butter and add it into the biscuit. Mix well.

Spoon this into the cake pan and press to flatten it. Chill in in fridge for 30 mins.

Now make cheesecake layer. Take milk in a sauce pan, bring it to a boil.

Add in lemon juice or vinegar and curdle it. Now strain this.

Soak gelatin in water for 10 mins. Heat it till it is melted. Set aside.

Now take mangoes in a blender, add sugar, curdled milk, cream and blend till creamy.

Add gelatin water and blend.

Spoon this over biscuit base and chill in fridge for 2 hours till set.

Soak gelatin in water for 10 mins. Heat it till it is melted. Set aside.

Take mangoes, sugar and gelatin water and blender till creamy.

Pour this over mangoes and chill overnight.

Slice and serve.
Video
Nutrition Facts
Mango Cheesecake Recipe | Mango Cheesecake
Amount Per Serving (1 servings)
Calories 320
* Percent Daily Values are based on a 2000 calorie diet.
Mango Cheesecake Recipe Step by Step pictures
1)Take all your ingredients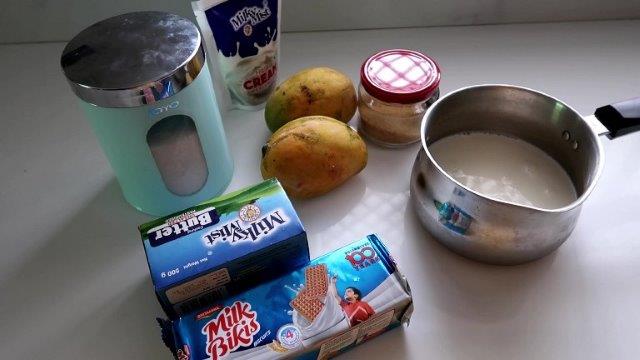 Pin
2)Take biscuit crumb in a bowl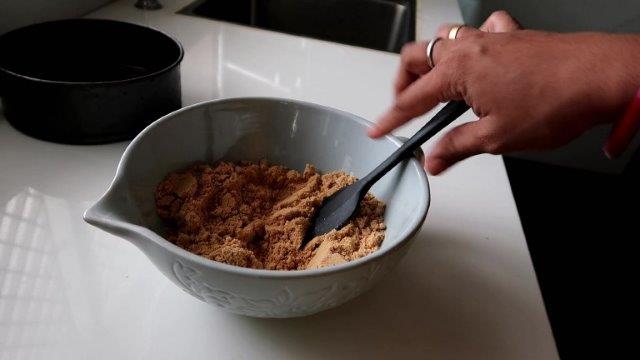 Pin
3)Add in melted butter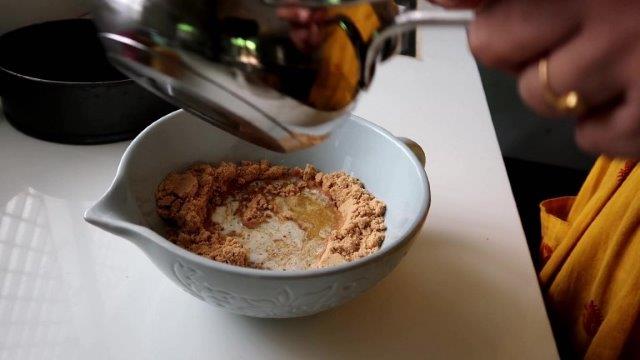 Pin
4)Mix well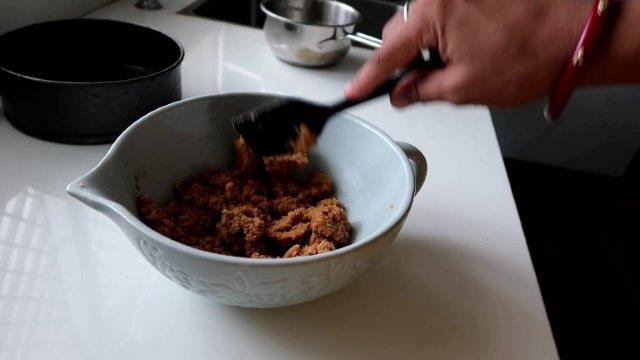 Pin
5)Spoon this into the pan.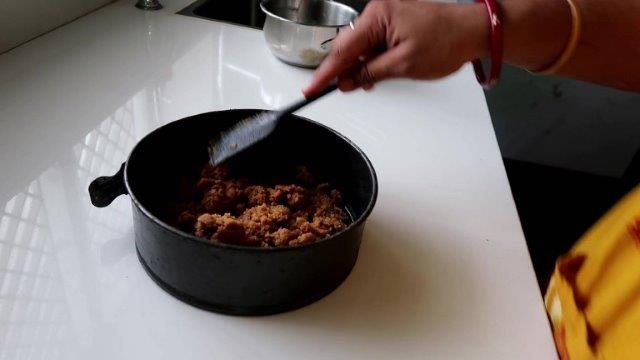 Pin
6)Press it firm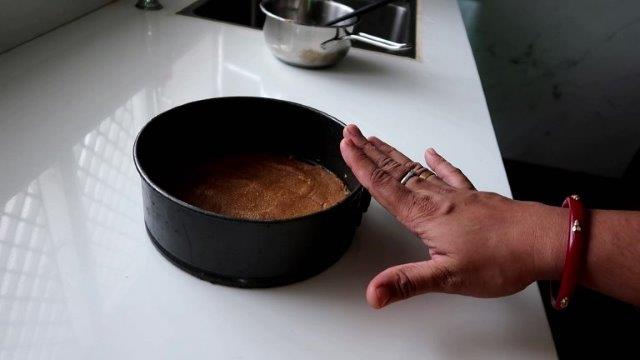 Pin
7)Heat milk in a sauce pan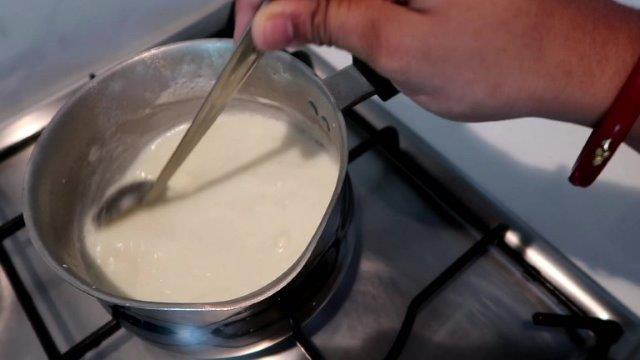 Pin
8)Add in lemon juice and vinegar and mix well till curdle.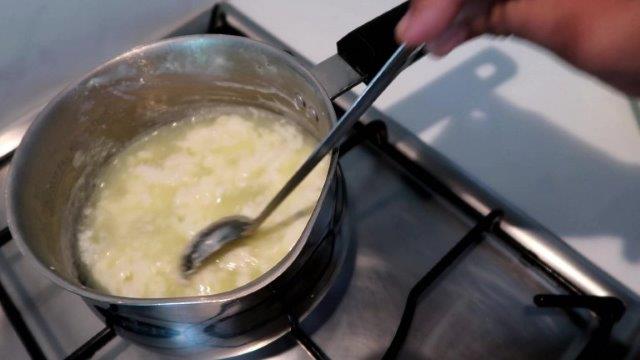 Pin
9)Strain it.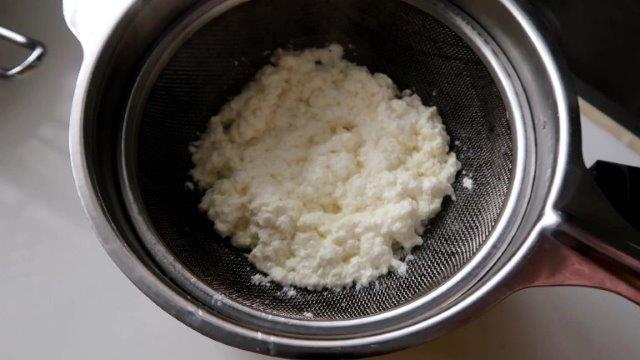 Pin
10)Soak gelatin and water for 10 mins. Heat till gelatin melted.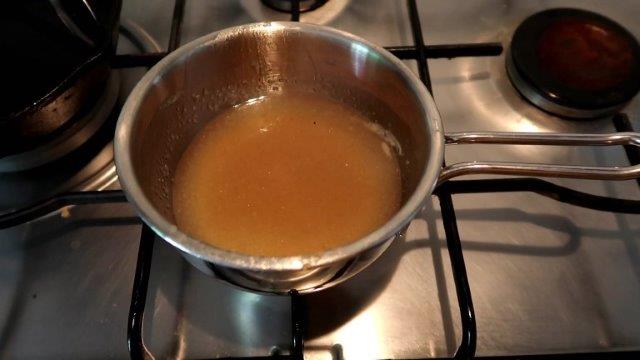 Pin
11)Take mangoes in a blender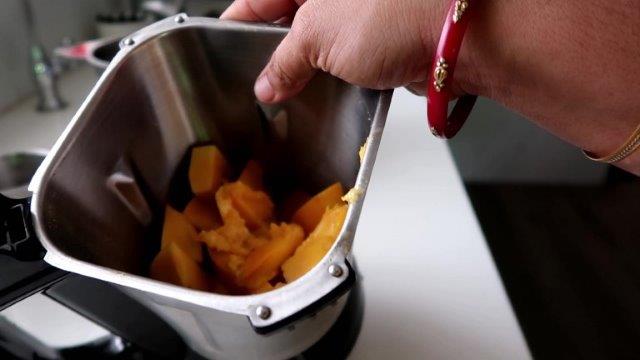 Pin
12)Add in sugar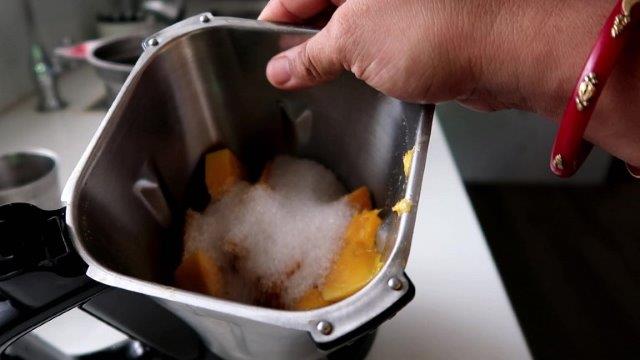 Pin
13)paneer mix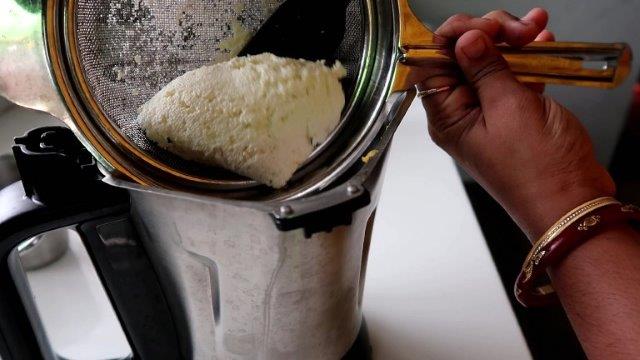 Pin
14)Add in cream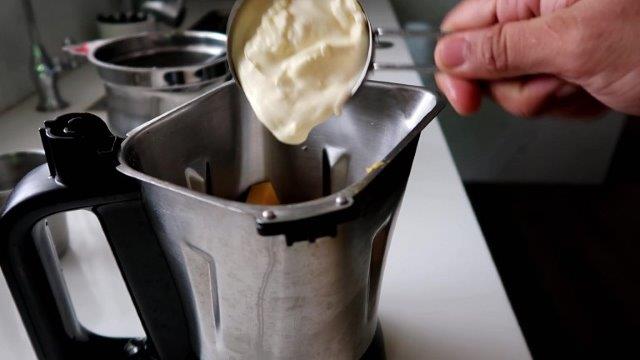 Pin
15)gelatin liquid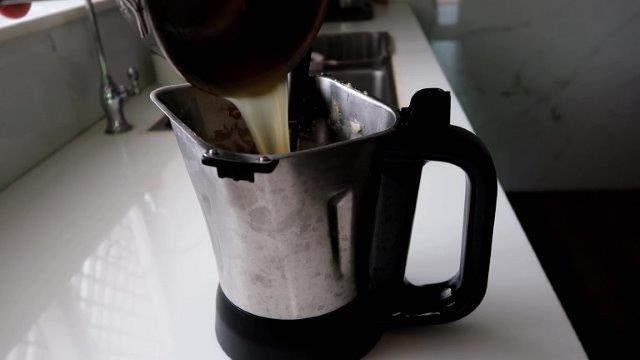 Pin
16)Puree till smooth.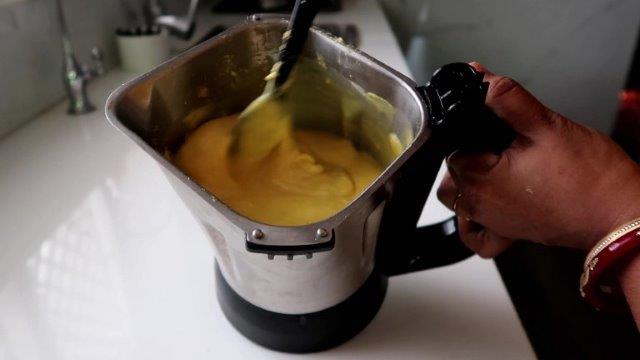 Pin
17)Pour mango mix on top.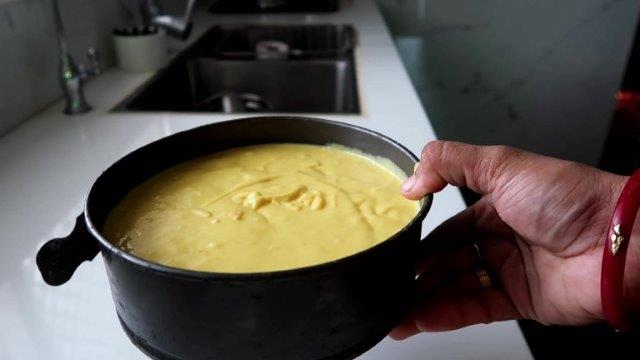 Pin
18)Heat gelatin in a bowl. soak it in water. Heat till melted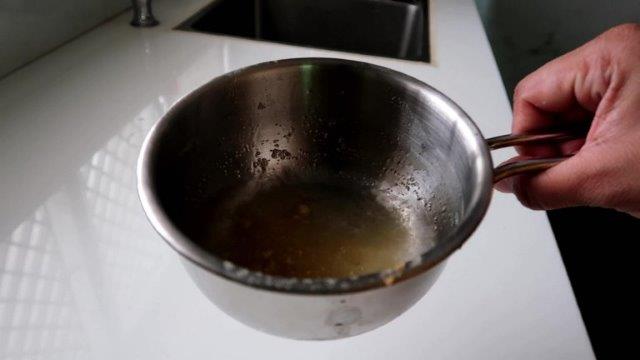 Pin
19)Add in mangoes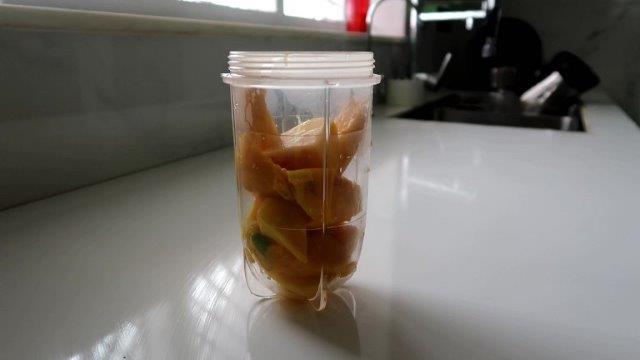 Pin
20)Add in sugar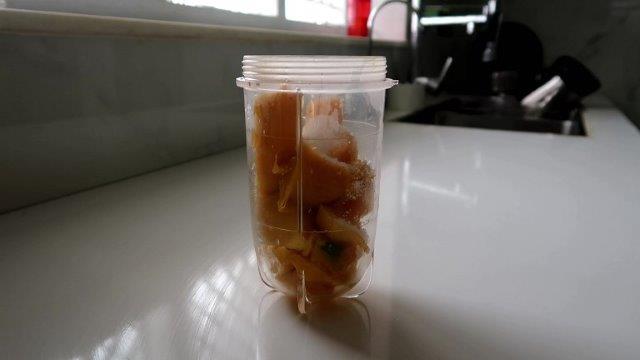 Pin
21)gelatin water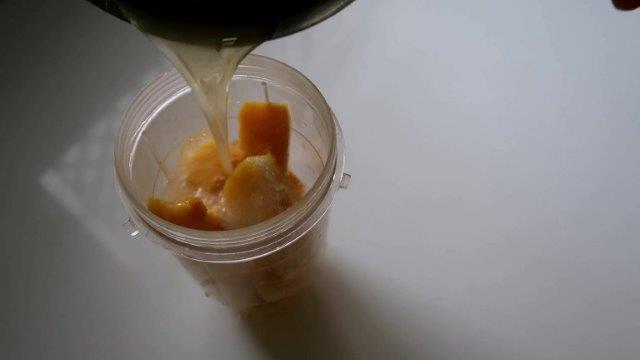 Pin
22)Mango is pureed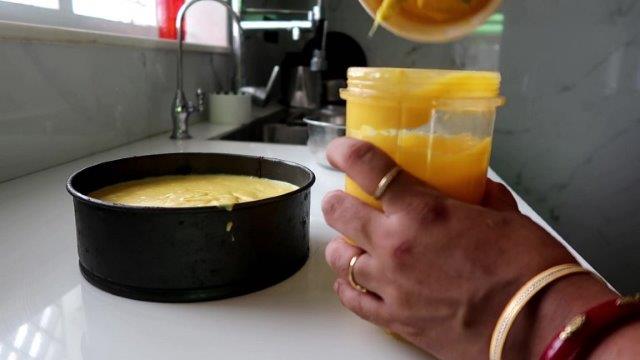 Pin
23)Pour it over cheesecake mix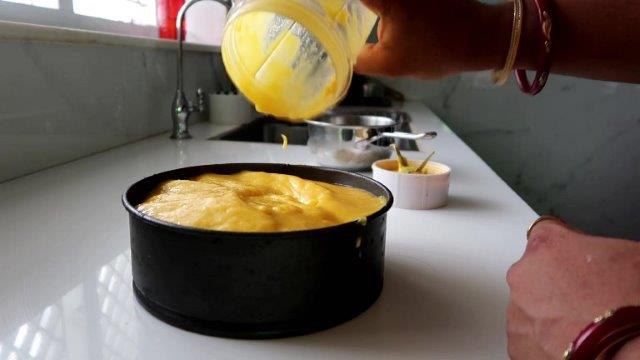 Pin
24)Chill in fridge till needed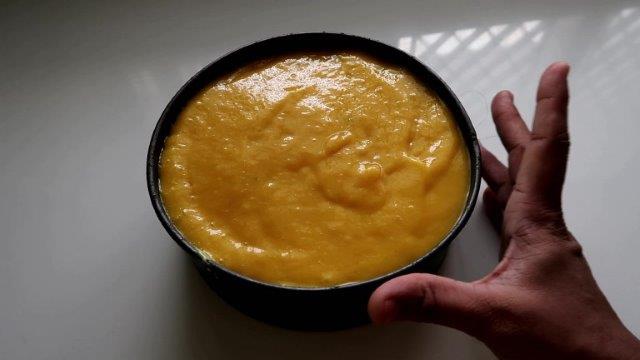 Pin
25)Serve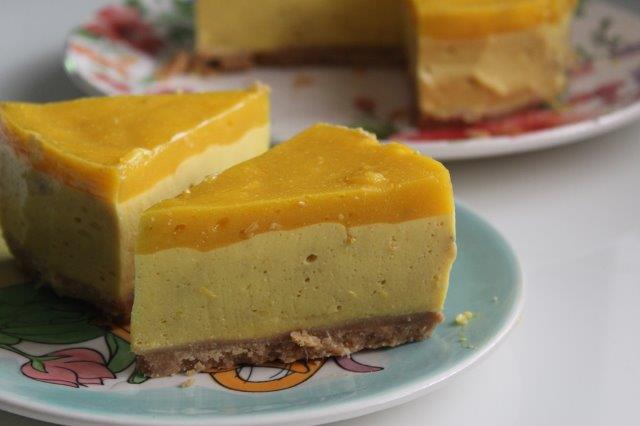 Pin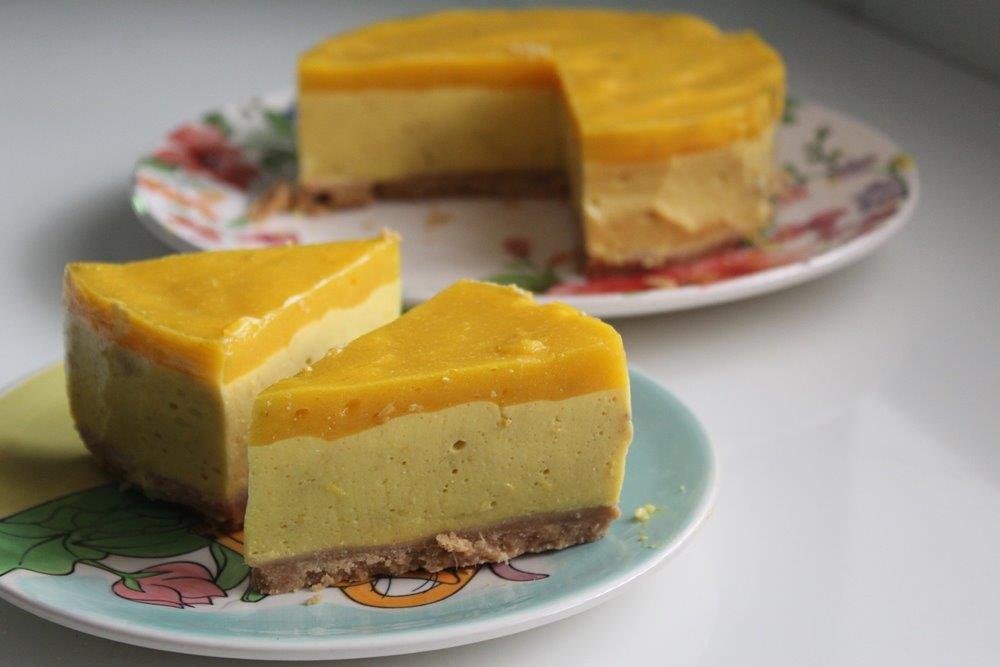 Pin
Related Recipes