Christmas Morning Muffins is a easy muffin recipe which is perfect for breakfast on busy morning. This recipe is from nigella lawson recipe and it is super fast.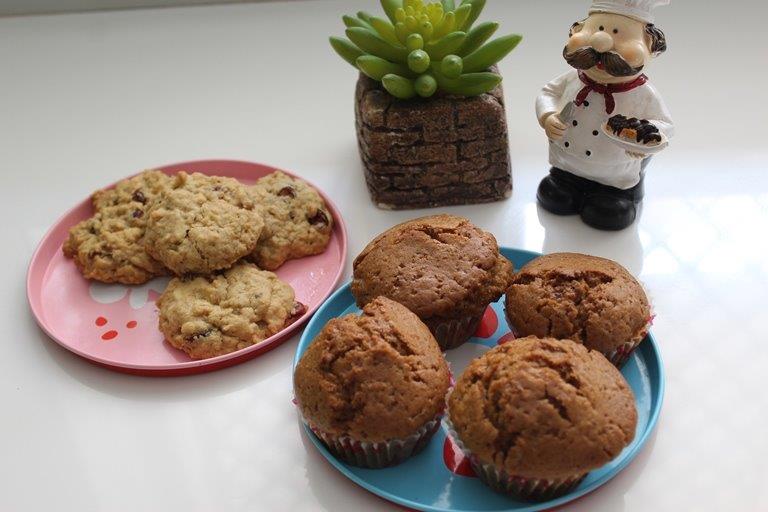 Pin
Easy Christmas morning cranberry muffins with step by step pictures. This muffins has all the Christmas scents in them. The cinnamon, orange and cranberry will give you the perfect aroma when you are baking.
The cranberries and orange in this recipe is goes well with each other. If you are planning to serve this for Christmas morning you can make this day ahead or three days ahead and warm them in microwave when serving.
About Christmas Morning Muffins Recipe
A muffin is an individually portioned baked product, but the term can refer to one of two distinct items: a part-raised flatbread baked and then cooked on a griddle, or a quickbread chemically leavened and baked in a mould.
Muffins are single-serving quick breads that rise with baking soda or baking powder and eggs rather than yeast. They are typically sweet and moist, but heavier than a cake or cupcake. Muffins are baked in a muffin pan with cup indentations.
Similar Recipes,
Double Chocolate Muffins Recipe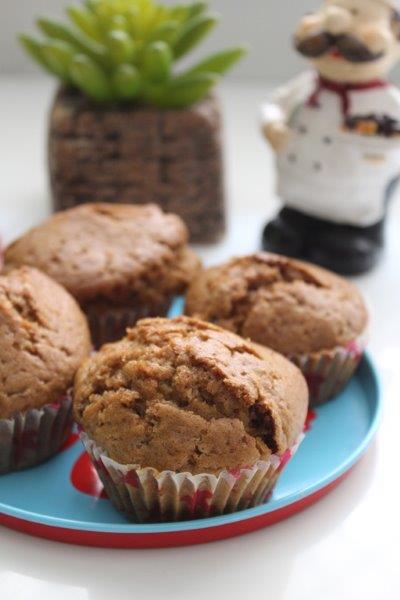 Pin
Ingredients For Christmas Morning Muffins Recipe 
All Purpose Flour / Maida 
All-purpose flour can be used for a variety of tasks, including baking, cooking, coating meats and vegetables, and thickening sauces and gravies. To manufacture all-purpose flour, a blend of hard wheat (which has more gluten) and soft wheat is crushed together.
Baking Powder 
Baking powder is used in baked goods to increase volume and lighten the texture. It works by releasing carbon dioxide gas into a batter or dough via an acid-base reaction, which causes bubbles in the wet mixture to expand and leaven the mixture.
Orange Zest 
It gives recipes a citrusy, tangy flavour. It's delicious in salad dressings like our Citrus Salad Dressing and baked goods like our Orange and Fennel Cake.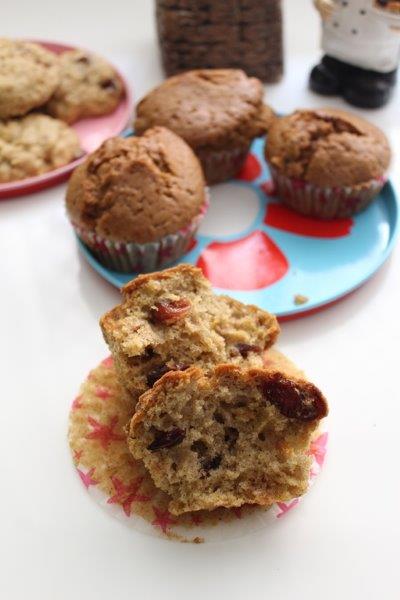 Pin
If you have any questions not covered in this post and if you need help, leave me a comment or mail me @[email protected] and I'll help as soon as I can.
Follow me on Instagram, Facebook, Pinterest ,Youtube and Twitter for more Yummy Tummy inspiration.
IF YOU MAKE THIS RECIPE OR ANYTHING FROM YUMMY TUMMY, MAKE SURE TO POST IT AND TAG ME SO I CAN SEE ALL OF YOUR CREATIONS!! #YUMMYTUMMYAARTHI AND @YUMMYTUMMYAARTHI ON INSTAGRAM
📖 Recipe Card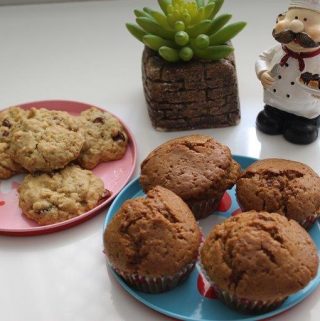 Christmas Morning Muffins Recipe
Christmas morning muffins recipe is nigella lawson recipe which makes a perfect breakfast option. This has all the scents of christmas but in a muffin form.
Print
Pin
Rate
Ingredients
All Purpose Flour / Maida - 2 cups

240 grams

Baking powder - 2 ½ tsp

Baking Soda - ½ tsp

Cinnamon powder - 1 tsp

Sugar - ½ cup

100 grams

Oil - ⅓ cup

80 ml

Milk - ½ cup

120 ml

Orange Zest - 1

Dried Cranberries - 1 cup
Instructions
Preheat oven to 200 degree c. Line a muffin pan with cupcake cases,

Mix flour, baking powder, baking soda, cinnamon, sugar in a bowl.

Add orange zest, egg, milk, oil and fold gently.

Add cranberries and fold gently.

Use a icecream scoop to scoop the batter into the muffin cases.

Bake for 20mins,

Remove and cool completely.

Serve warm.
Video
Notes
1)You can make these muffins a day ahead and warm them in microwave,
2)You can freeze these muffins upto a month.
3)Any dry fruits can be added.
Join us on Facebook
Follow us on Facebook
Share by Email
Share on Facebook
Christmas Morning Muffins Recipe Step by Step Pictures
1)Take all purpose flour in a bowl.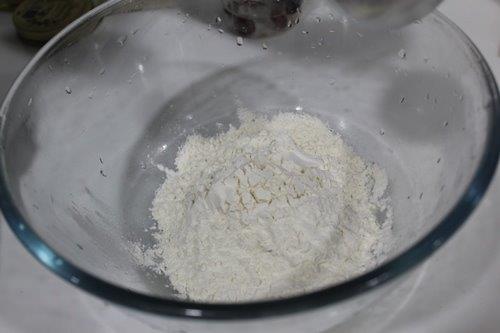 Pin
2)Add in baking powder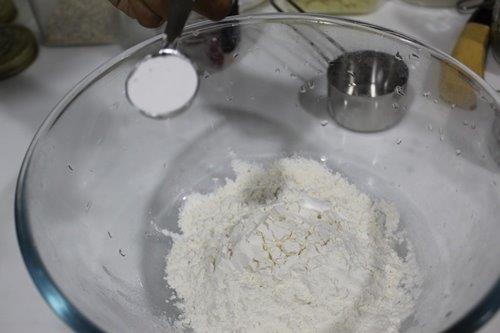 Pin
3)Add in baking soda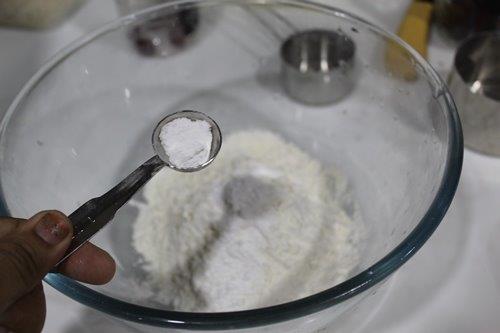 Pin
4)Add in cinnamon powder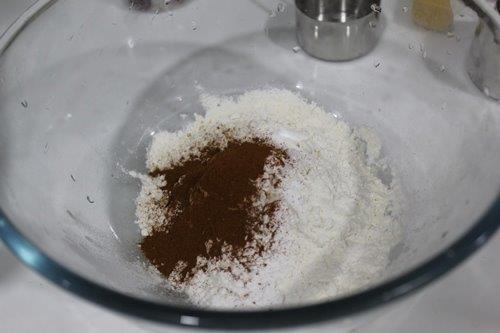 Pin
5)Mix well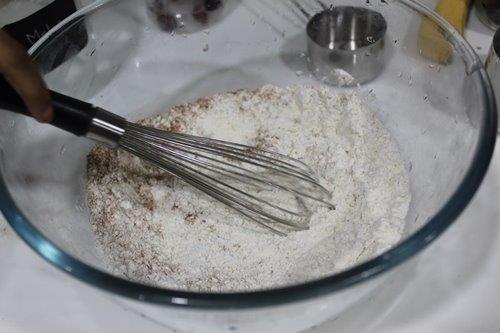 Pin
6)Add in orange zest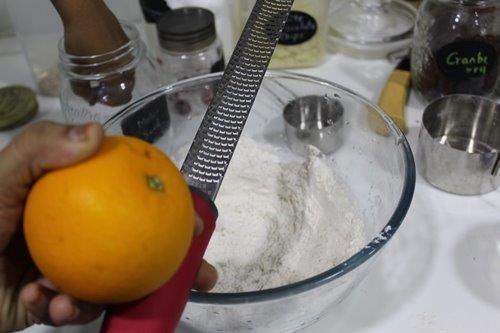 Pin
7)Mix well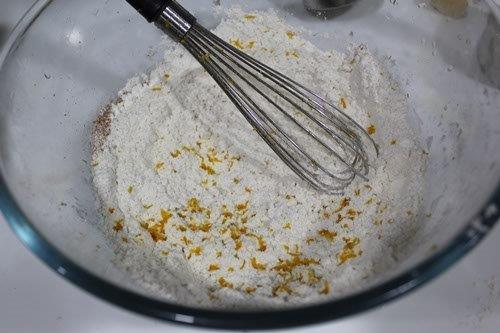 Pin
8)Add in egg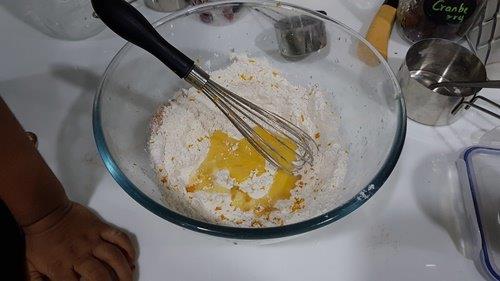 Pin
9)Add in sugar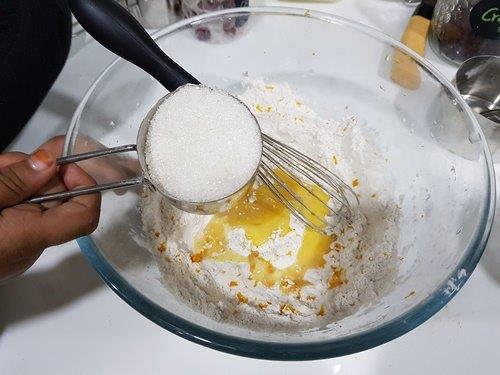 Pin
9)Add in oil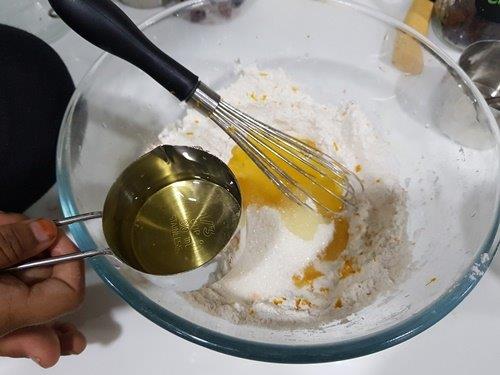 Pin
10)Add in milk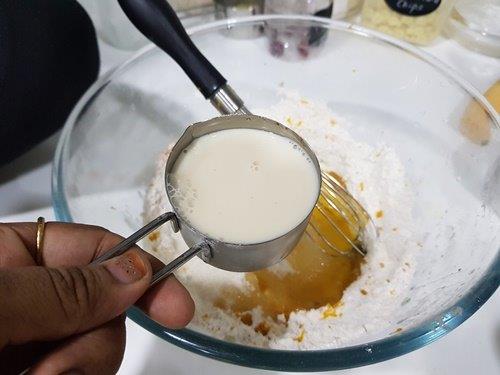 Pin
11)Fold gently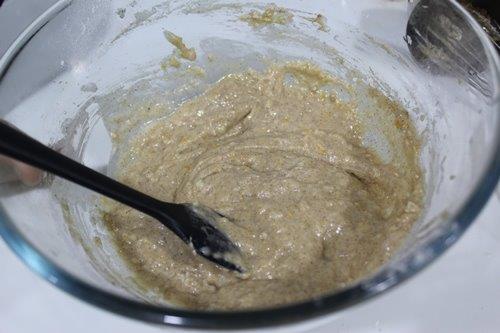 Pin
12)Add in cranberry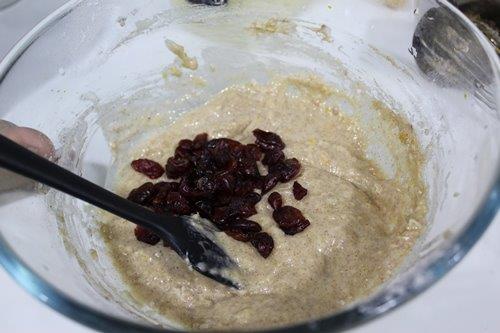 Pin
13)Fold gently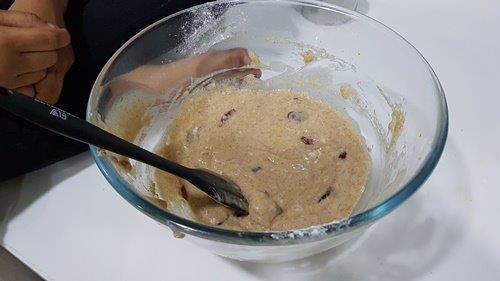 Pin
14)Line a baking pan with muffin cases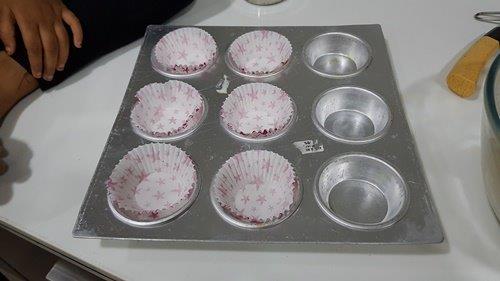 Pin
15)Scoop the batter in the mould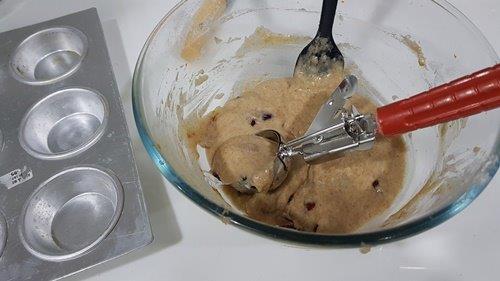 Pin
16)Bake and serve.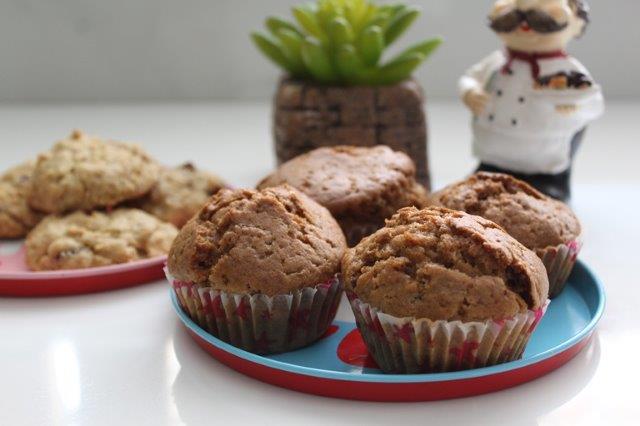 Pin
Variations
Use half whole wheat flour and half regular flour.
You can make this muffin using completely whole wheat flour.
Add raisins, dates or any dried fruits instead of cranberries.
Storage & Bake Ahead
Here is how you can make this recipe in advance.
You can bake this three days in advance and store in a air tight container.
Make this a month in advance and freeze.
Reheat in microwave for 30 seconds or so.
Frequently Asked Questions
Where did muffins originally come from?
The word muffin is derived from the French word'moufflet'. The term is frequently applied to baked bread and other soft foods. However, the muffins do not originate in France. Muffins are both a British and an American specialty.
What is the difference between a muffin and a cupcake?
Cupcakes are lighter and fluffier than muffins. While cupcake batters are soft and smooth, muffin batters are thicker and denser, similar to bread batters.