Christmas Morning Muffins is a easy muffin recipe which is perfect for breakfast on busy morning. This recipe is from nigella lawson recipe and it is super fast.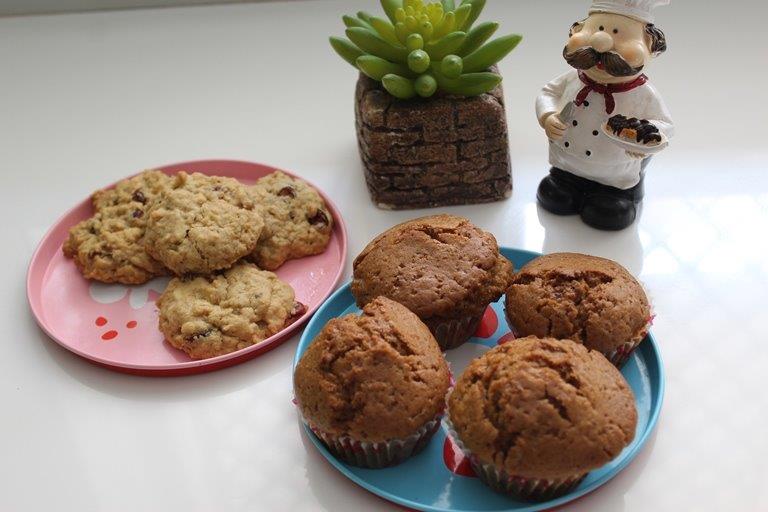 Christmas morning cranberry muffins with step by step pictures. This muffins has all the christmas scents in them. The cinnamon, orange and cranberry will give you the perfect aroma when you are baking.
The cranberries and orange in this recipe is goes well with each other. If you are planning to serve this for christmas morning you can make this day ahead or three days ahead and warm them in microwave when serving.
Here are few changes which you can make for this muffin.
1)Use half whole wheat flour and half regular flour.
2)You can make this muffin using completely whole wheat flour.
3)Add raisins, dates or any dried fruits instead of cranberries.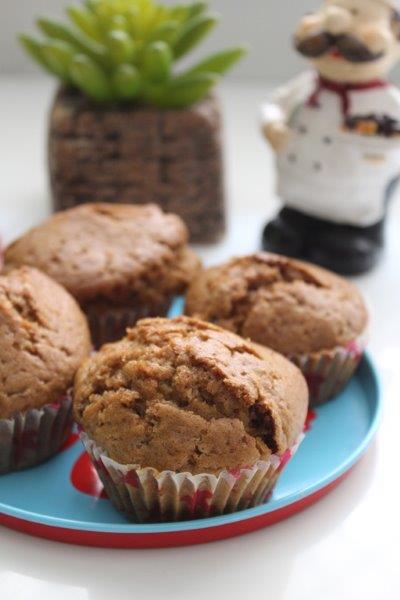 Here is how you can make this recipe in advance.
1)You can bake this three days in advance and store in a air tight container.
2)Make this a month in advance and freeze.
3)Reheat in microwave for 30 seconds or so.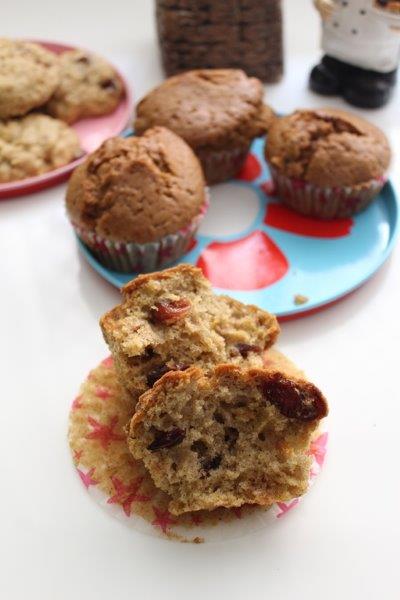 Christmas Morning Muffins Recipe
Christmas morning muffins recipe is nigella lawson recipe which makes a perfect breakfast option. This has all the scents of christmas but in a muffin form.
Ingredients
All Purpose Flour / Maida - 2 cups (240 grams)
Baking powder - 2½ tsp
Baking Soda - ½ tsp
Cinnamon powder - 1 tsp
Sugar - ½ cup (100 grams)
Oil - ⅓ cup (80 ml)
Milk - ½ cup (120 ml)
Orange Zest - 1
Dried Cranberries - 1 cup
Instructions
Preheat oven to 200 degree c. Line a muffin pan with cupcake cases,
Mix flour, baking powder, baking soda, cinnamon, sugar in a bowl.
Add orange zest, egg, milk, oil and fold gently.
Add cranberries and fold gently.
Use a icecream scoop to scoop the batter into the muffin cases.
Bake for 20mins,
Remove and cool completely.
Serve warm.
Notes
1)You can make these muffins a day ahead and warm them in microwave,
2)You can freeze these muffins upto a month.
3)Any dry fruits can be added.
Pictorial:
1)Take all purpose flour in a bowl.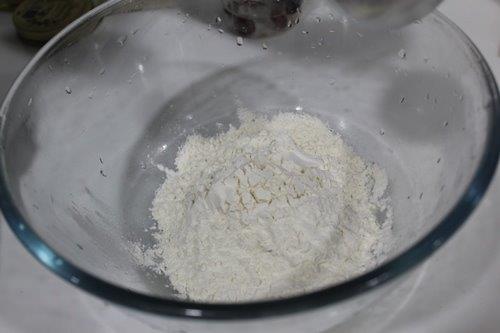 2)Add in baking powder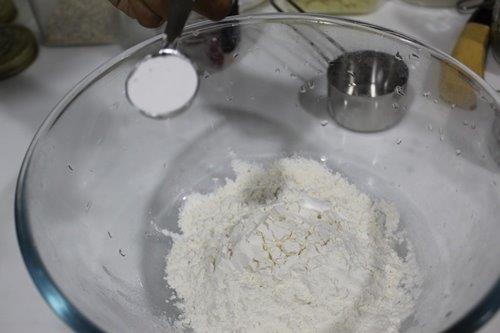 3)Add in baking soda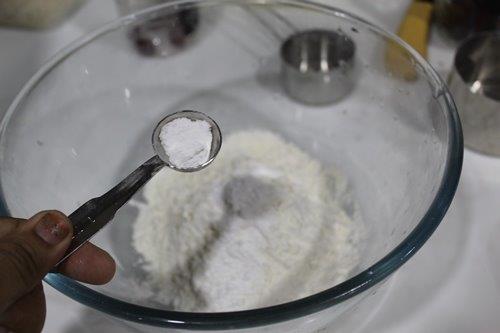 4)Add in cinnamon powder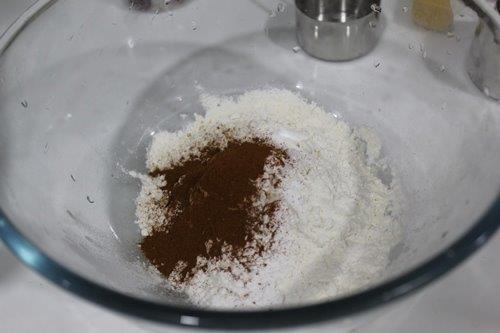 5)Mix well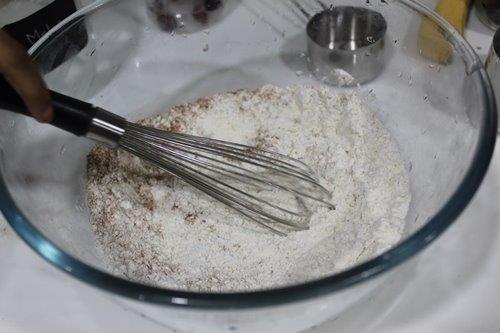 6)Add in orange zest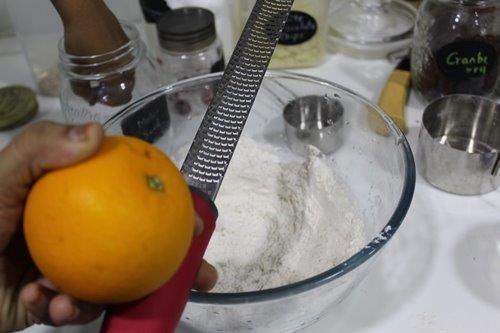 7)Mix well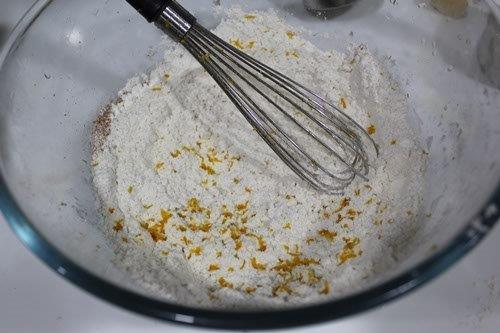 8)Add in egg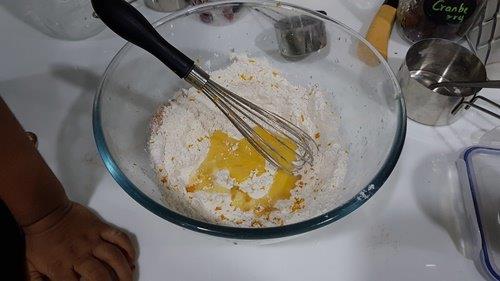 9)Add in sugar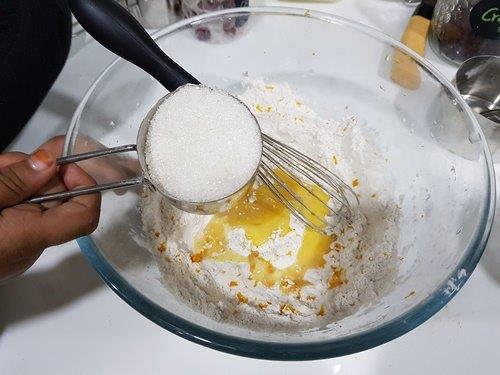 9)Add in oil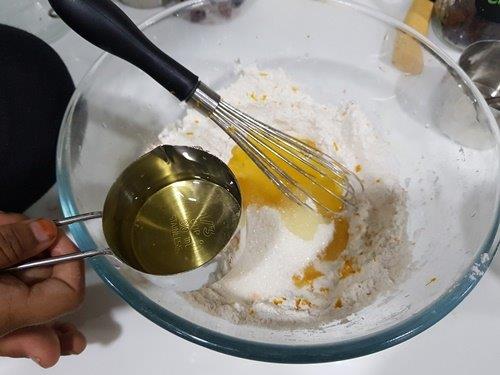 10)Add in milk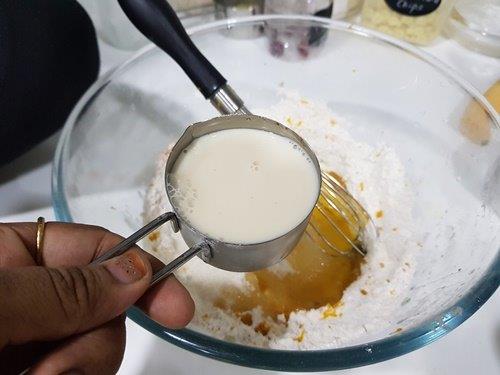 11)Fold gently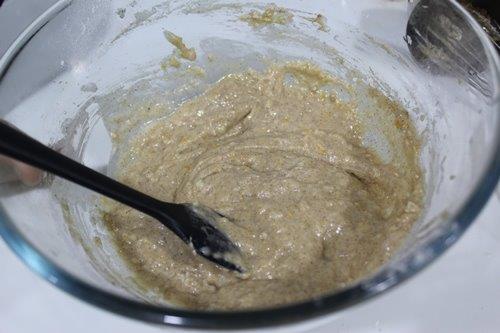 12)Add in cranberry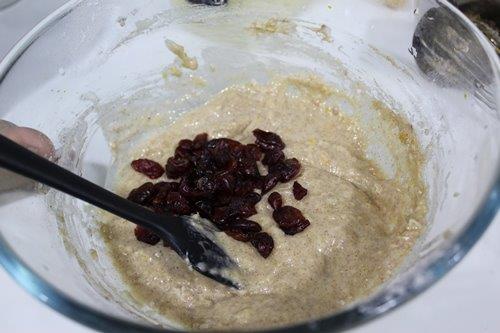 13)Fold gently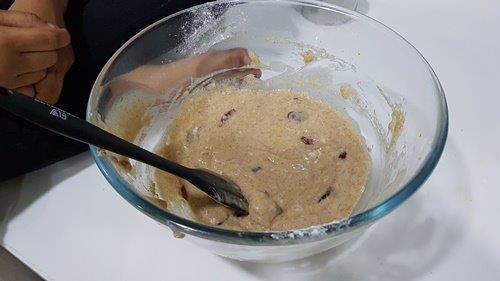 14)Line a baking pan with muffin cases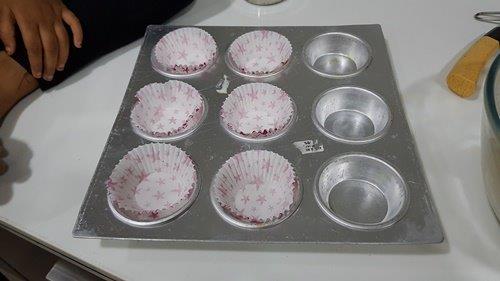 15)Scoop the batter in the mould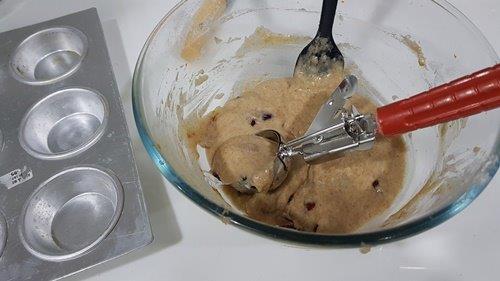 16)Bake and serve.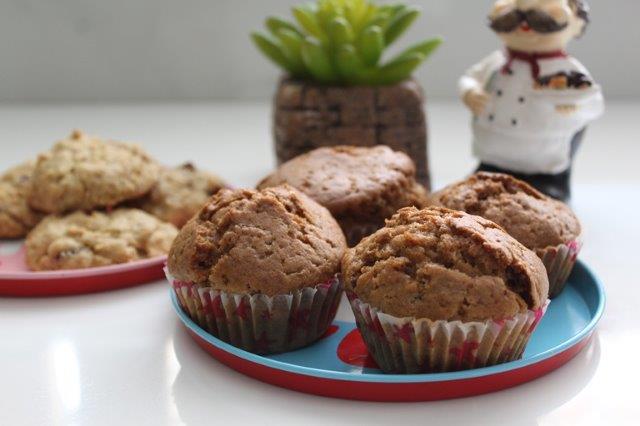 Muffins
Banana Cornflakes Muffins
Citrus Mango Muffins
Banana Chocolate Muffins
Eggless Banana Nuts Muffins
Eggless Banana Oats & Dates Muffins
Oats Bran Muffins