Apple Crumble Muffins with step by step pictures. Eggless Apple Crumble Muffins are so delicious with a moist fruity muffins and a crispy topping.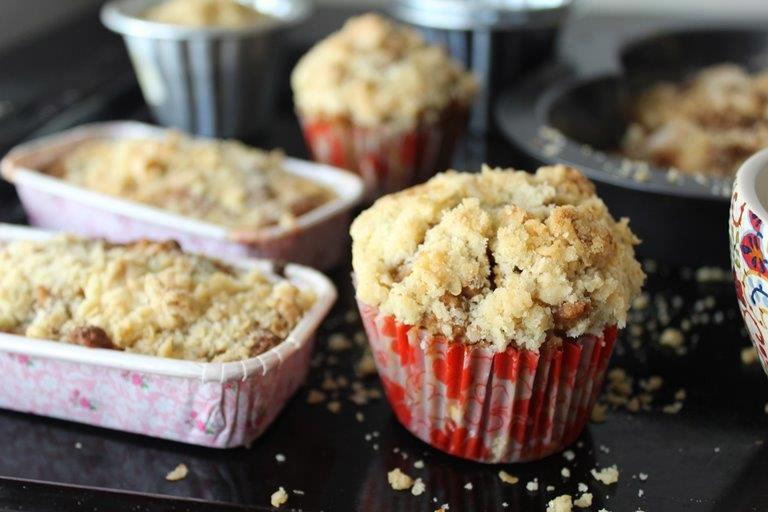 Pin
Apple crumble muffins is one of the easiest but a different muffin recipe you could ever make. The muffins is basically eggless which has lots of chopped fruits in them and makes it super moist.
The muffin has a crumble topping which gives a crispy topping over moist muffins. You could make the crumble topping few days before and store in fridge or you can store in freezer for a month.
If you love apple crumble then you will love this deconstructed apple crumble sundae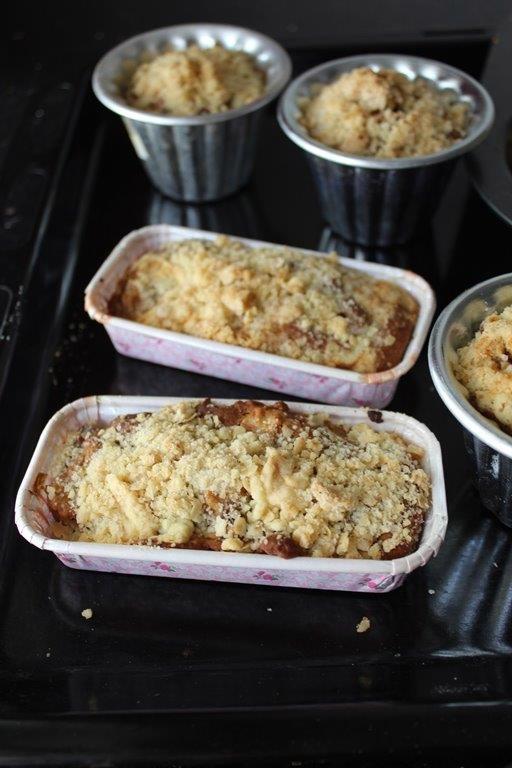 Pin
Hope you will give this a try and let me know how it turns out for you.
Dont miss to check this apple crumble bars too.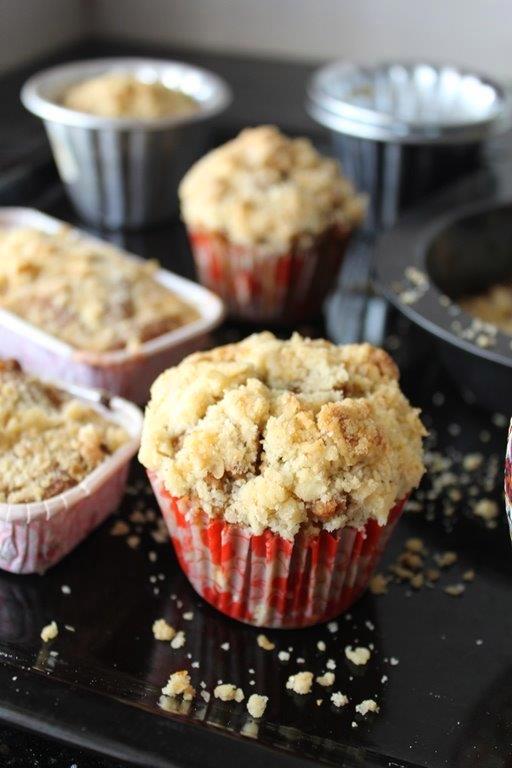 Pin
Eggless Apple Crumble Muffins Recipe
Apple Crumble Muffins is one step ahead of a delicious apple crumble dessert. these muffins are perfect for breakfast.
Ingredients
FOR BATTER:
All Purpose Flour / Maida - 1 cup

120 grams

Baking powder - 1 tsp

Cinnamon Powder - 1 tsp

Apples - 1 peeled and chopped

Milk - ½ cup

120 ml

Brown Sugar - ½ cup

100 grams

Oil - 4 tblsp

Vanilla Extract - 1 tsp
FOR CRUMBLE:
All Purpose Flour / Maida - ½ cup

60 grams

Salt a pinch

Cold butter - ½ cup

Instant Oats - 2 tblsp

Walnuts - 3 tblsp

Sugar - 3 tblps
Instructions
Preheat oven to 200 degree C. Line muffin pan with liners and set aside.

Start by making crumbles. Take flour in a bowl, add in salt and mix well.

Add butter and rub it into the flour.

Add in sugar, walnuts and oats and mix well. Set aside in fridge till needed.

Now make apple crumble muffins batter. Take flour, baking powder and cinnamon in a bowl and mix well.

Add in chopped apples and mix well.

In a separate bowl mix milk, brown sugar, oil and vanilla and mix well.

Pour it into the flour mix and fold gently.

Scoop this into the mould and top with crumbles.

Bake for 20 to 30 mins.,

Remove and serve warm.
Notes
1)You can make the crumble topping ahead and store in a ziploc bag in fridge for upto a week. You can store in freezer for more than a month.
2)Muffins can be baked and stored in freezer. Reheat in microwave when serving.
Nutrition Facts
Eggless Apple Crumble Muffins Recipe
Amount Per Serving (1 g)
Calories 489
Calories from Fat 257
% Daily Value*
Fat 28.6g44%
Cholesterol 42mg14%
Sodium 125mg5%
Carbohydrates 55.5g19%
Protein 5.1g10%
* Percent Daily Values are based on a 2000 calorie diet.
Pictorial:
1)Start by making crumble. Take all purpose flour in a bowl
2)Add in a pinch of salt
3)Add in cold cubed butter
4)Crumble the butter into the flour
5)till they form coarse crumbles
6)Add in oatmeal
7)Add in walnuts
8)Add in sugar
9)mix well
10)Crumble is done. Store in fridge till needed
11)Now make the muffin batter. Take flour in a bowl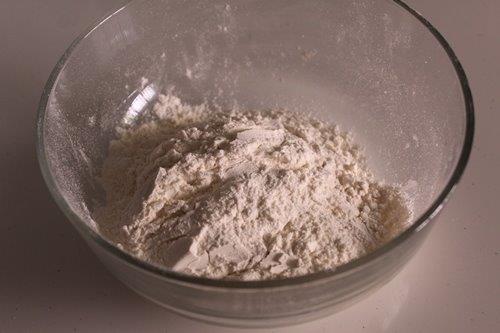 Pin
12)Add baking powder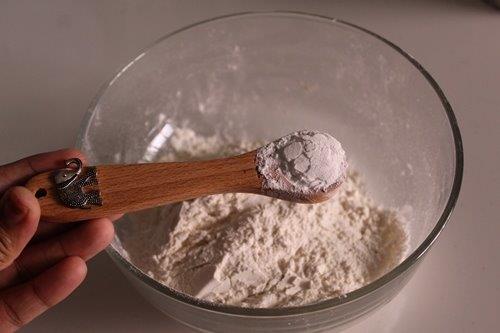 Pin
13)Add cinnamon powder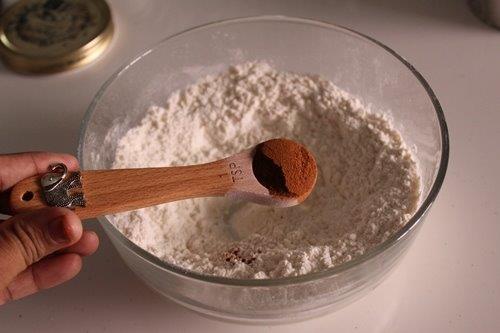 Pin
14)Mix well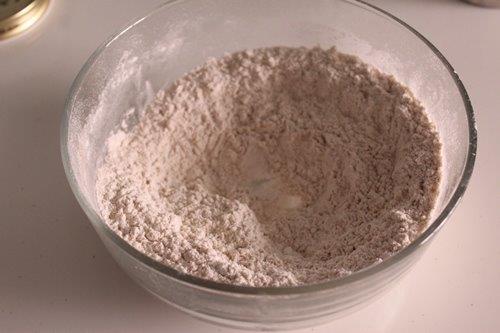 Pin
15)Add in chopped apples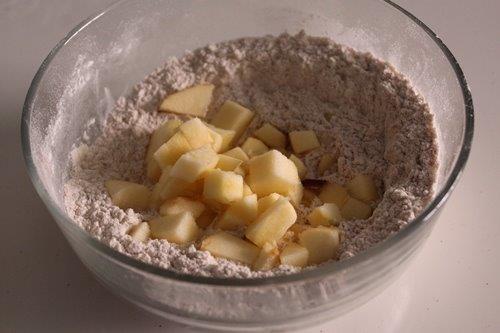 Pin
16)Mix well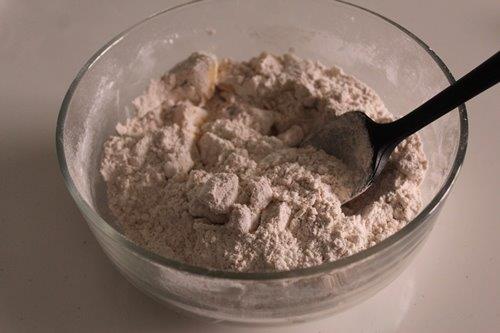 Pin
17)measure wet ingredients.  Take milk in a jug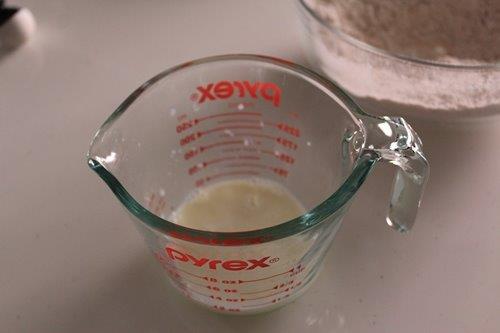 Pin
18)Add oil or melted butter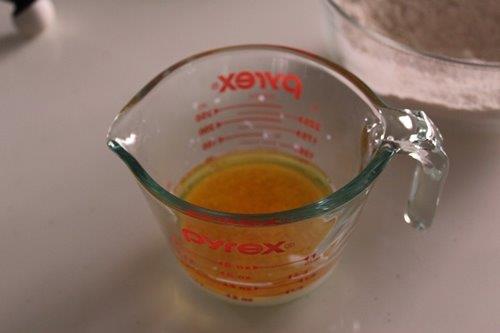 Pin
19)Add brown sugar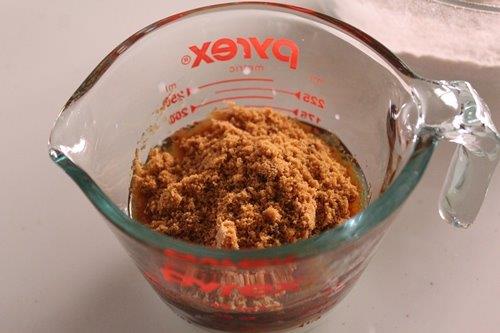 Pin
20)Add vanilla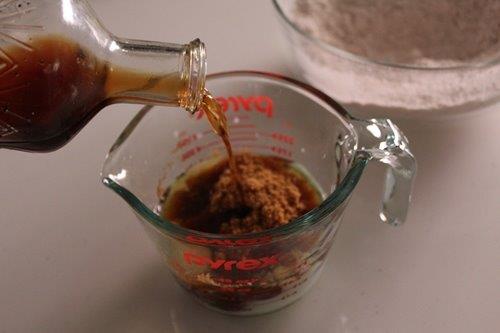 Pin
21)Mix well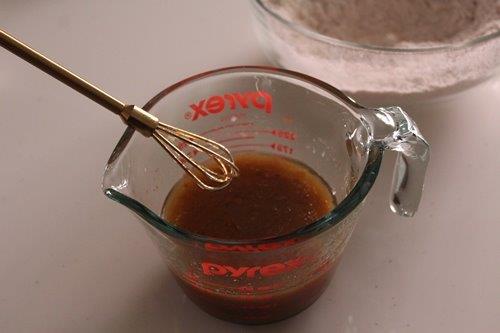 Pin
22)Pour the wet ingredients into the dry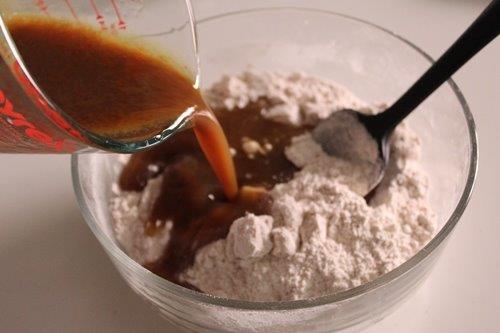 Pin
23)Fold gently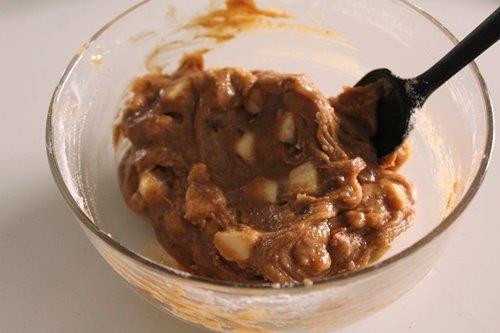 Pin
24)Line moulds with cupcake cases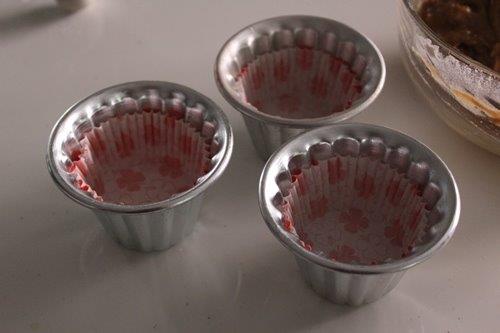 Pin
25)Scoop batter in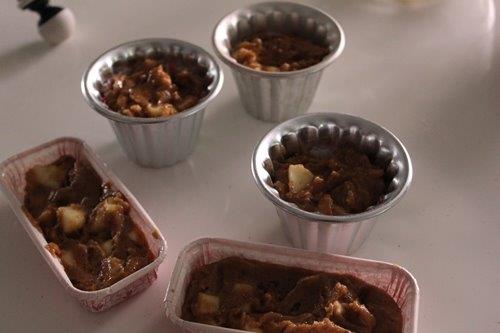 Pin
26)Top with crumble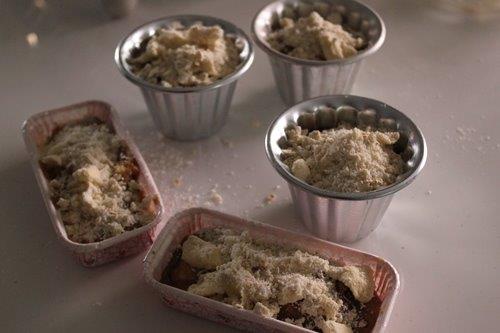 Pin
27)Bake till done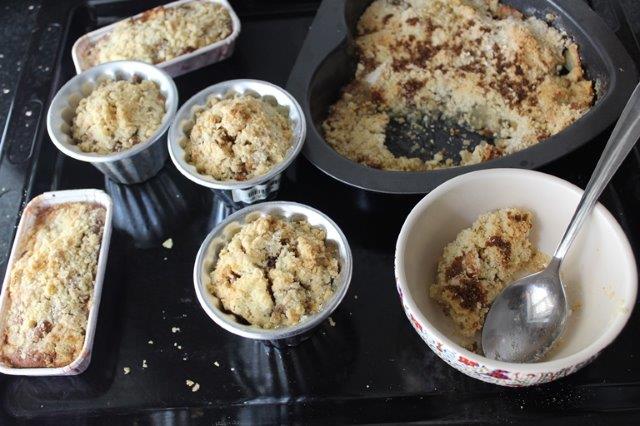 Pin
28)Serve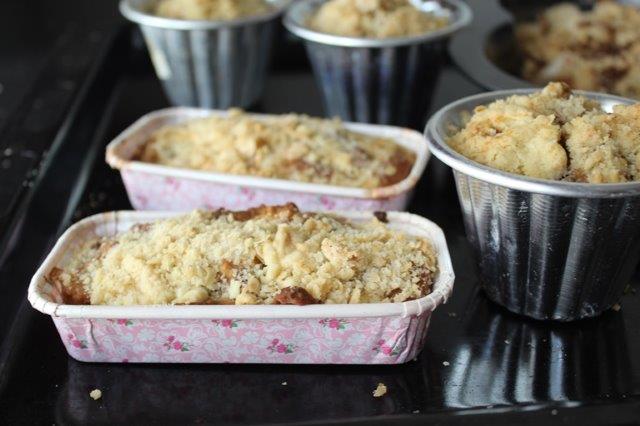 Pin
Similar Recipes,
Cheerio Bars
Wheat Bran Bars
Almond Chocolate Bars
Oatmeal Chocolate Bars
Peanut Butter Bars
Lemon Bars
Semolina Bars
Chocolate Shortbread
Strawberry Oatmeal Bars
Peanut Butter chocolate chip energy bars
Leftover Cakebars