A healthy wholesome digestive biscuits which is rich in fibre and nutrients can be made easily at home with pantry staples.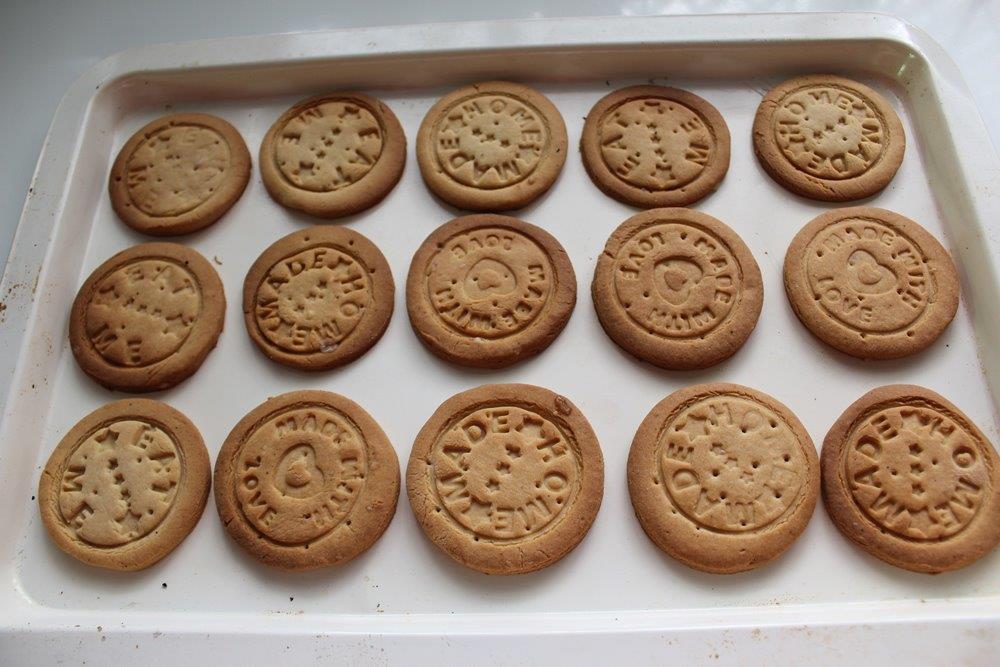 Pin
Ever since i bought a cookie press from home center, i wanted to use it in baking,. Finally i made digestive biscuits the other day and it turned out perfect.
I followed biggerbolderbaking.com for this recipe and it turned out yummy. The biscuits were crispy and buttery.
Homemade Digestive Biscuits are the latest result of my efforts to replace store bought products with delicious, easy homemade versions. Crunchy, crumbly and with a satisfying wholemeal, buttery flavour, I think these are miles ahead of the packet versions. Not too sweet, they're perfect for dunking in a cup of tea.

First manufactured in 1892, McVitie's digestive is the best-selling biscuit in the UK. The digestive is ranked the fourth most popular biscuit for "dunking" into tea among the British public, with the chocolate digestive coming in at number one.
In 1839, digestives were developed in the United Kingdom by two Scottish doctors to aid digestion.
More Biscuits Recipes,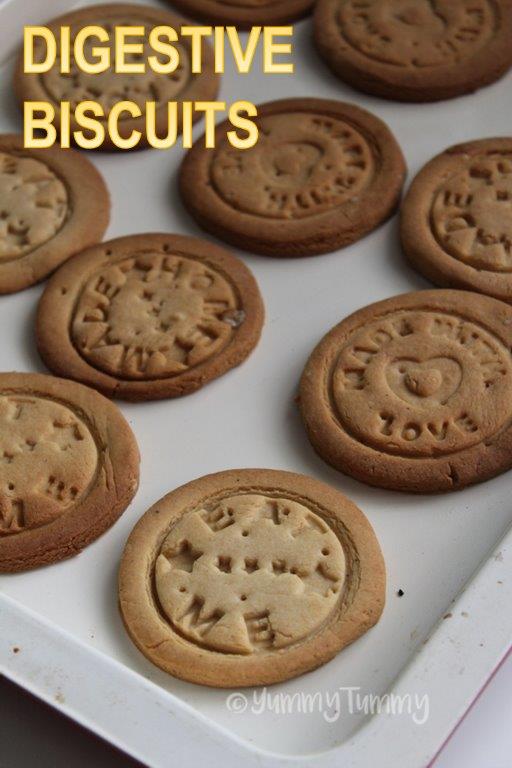 Pin
What is Digestive Biscuits?
A digestive biscuit, sometimes described as a sweet-meal biscuit, is a semi-sweet biscuit that originated in Scotland, and is popular worldwide. The term "digestive" is derived from the belief that they had antacid properties due to the use of sodium bicarbonate when they were first developed.
Frequently Asked Questions?
Are they healthy?
A digestive biscuit typically consists of a minimum of 50 calories. They are the not a healthy choice if you are in a weight loss journey. Since it has butter and sugar added in them. But if you are looking for a healthier cookies then this cookies is good because it is made with whole wheat flour.
What are they made of?
The typical digestive biscuit contains coarse brown wheat flour (which gives it its distinctive texture and flavour), sugar, malt extract, vegetable oil, wholemeal, raising agents (usually sodium bicarbonate, tartaric acid and malic acid) and salt.
What Can I Make with it?
Digestive biscuits can be enjoyed with a cup of tea or milk. But you can use this to create a base for cheesecake by powdering it as well.
How to Store it?
My Digestive Biscuits will last for 3-4 days. To keep them fresh, just cover and store them in an airtight container at room temperature.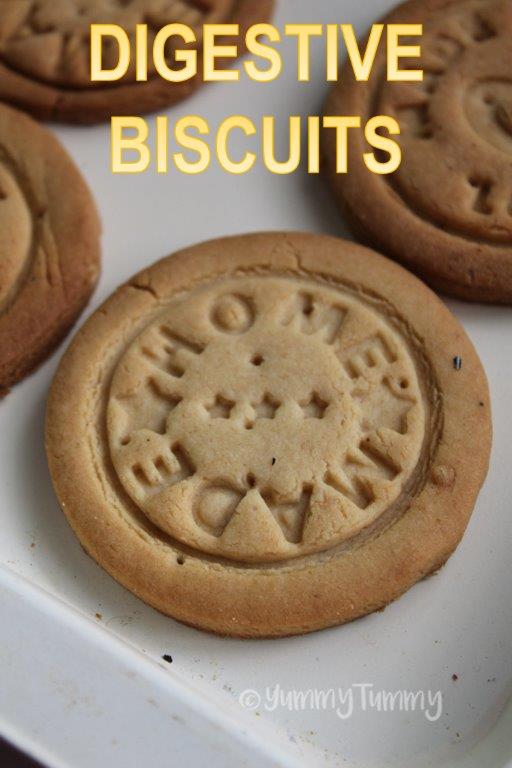 Pin
Variations
There are few variations you can make in this recipe.
1)Oaty Biscuits or Oatmeal Digestive Biscuits:
Add ⅓ cup of powdered oatmeal in place of flour to make oatmeal biscuits.
2)Brown Sugar Digestive Biscuits:
Add brown sugar instead of normal sugar for a caramel flavour.
3)Chocolate Digestive Biscuits:
Add ⅓ cup of cocoa powder in place of flour to make chocolate flavoured biscuits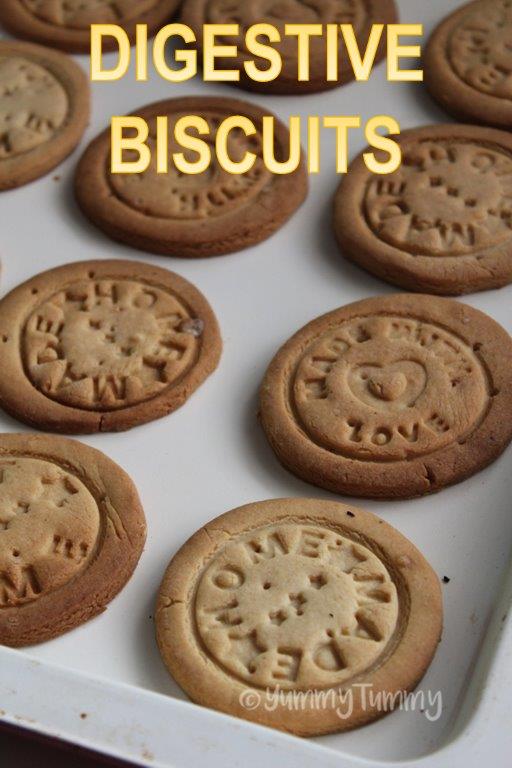 Pin
Hope you will give this a try and let me know how it turns out for you.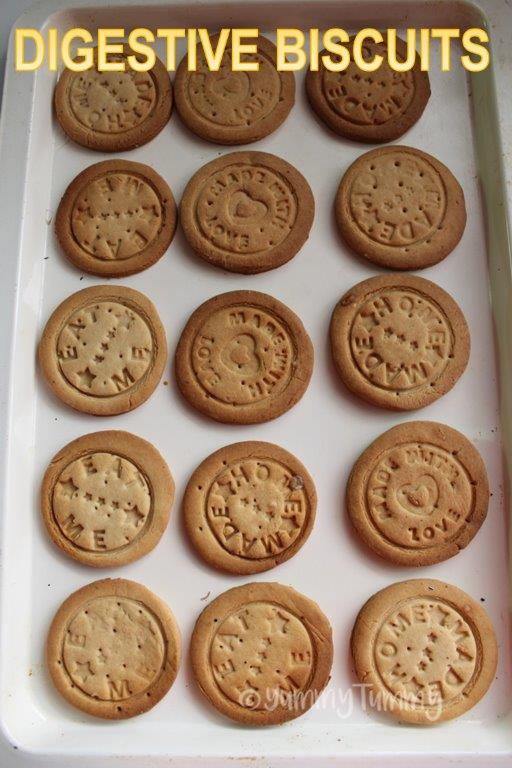 Pin
If you have any questions not covered in this post and if you need help, leave me a comment or mail me @[email protected] and I'll help as soon as I can.
Digestive Biscuits | Digestive Biscuits Recipe
Recipe Source:
Bigger Bolder Baking
Digestive biscuits made with whole wheat flour is wholesome and nutrient rich biscuit which is perfect with a cup of tea.
Ingredients
Whole Wheat Flour - 1 ⅔ cup

Unsalted Butter - ½ cup /100 grams

Salt - ¼ tsp

Powdered Sugar - ¾ cup

Baking Powder - 1 tsp

Milk - ¼ cup
Instructions
Preheat oven to 180 degree C.

Line baking sheet pan with parchment paper. Set aside.

Take flour, salt, baking powder in a. bowl and mix well..

Add in powdered sugar and mix well.

Add in butter and crumble it into the flour.

Add little milk at a time and shape it into a dough.,

Roll the dough into a inch thick. Cut out cookies using a cookie cutter.

Arrange it in a baking sheet.

Use a cookie cutter to press over the cookies.

Now pop this into the oven and bake for 12 to 15 mins.

Remove and cool completely.

Store in a air tight container.

Enjoy.
Video
Notes
1)Cover and store in an airtight container for up to 1 week.
2)Freeze the raw dough for up to 1 month.
3)You can use powdered brown sugar or raw sugar as well.
4)Reduce sugar to ½ cup if needed
5)Add milk little by little.
6)You can just prick the cookies with fork and bake.
7)Don't over bake the cookies else it will turn hard and brittle.
Nutrition Facts
Digestive Biscuits | Digestive Biscuits Recipe
Amount Per Serving (1 g)
Calories 54
Calories from Fat 35
% Daily Value*
Fat 3.9g6%
Cholesterol 10mg3%
Sodium 10mg0%
Carbohydrates 4.8g2%
Protein 0.3g1%
* Percent Daily Values are based on a 2000 calorie diet.
Digestive Biscuits With Step by Step Pictures
1)Take all your ingredients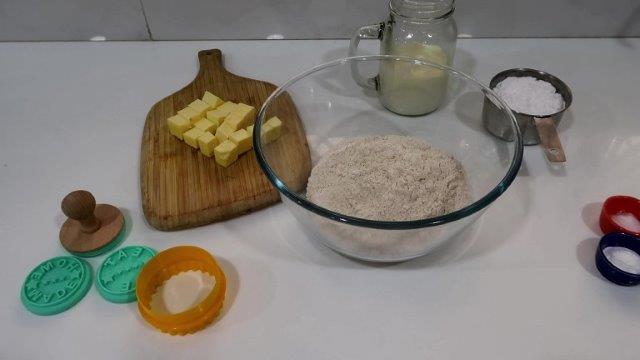 Pin
2)I used these cookies press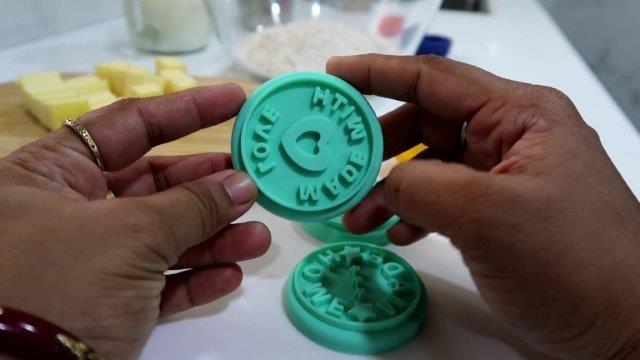 Pin
3)Take wheat flour in a bowl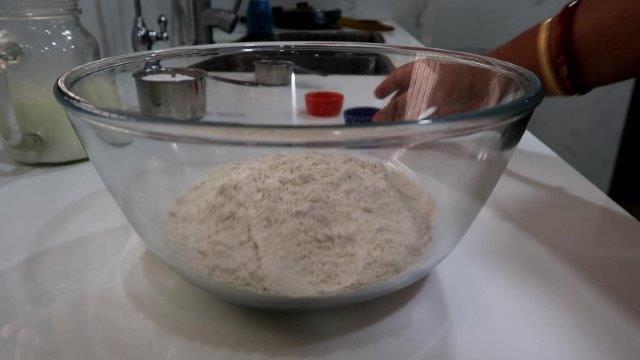 Pin
4)Add in baking powder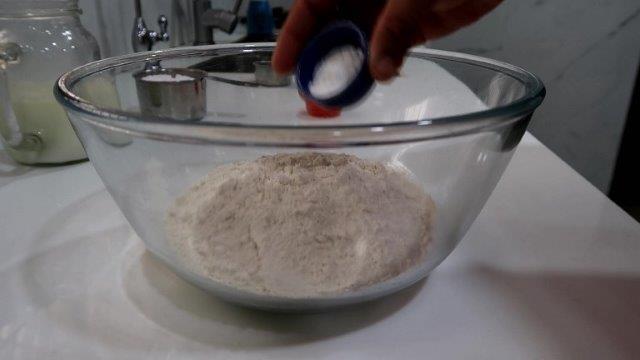 Pin
5)Add in salt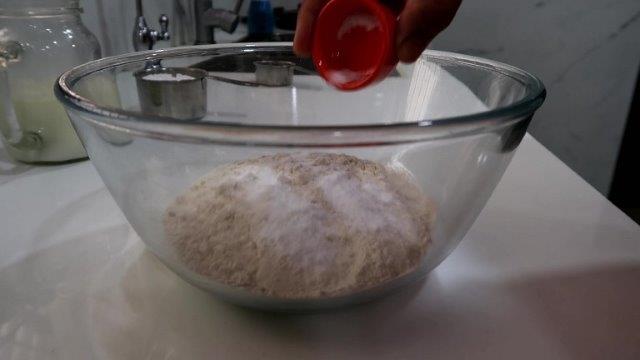 Pin
6)Add in powdered sugar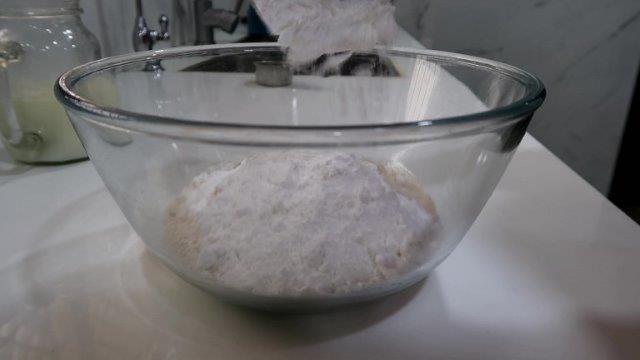 Pin
7)Add in butter and rub into the flour.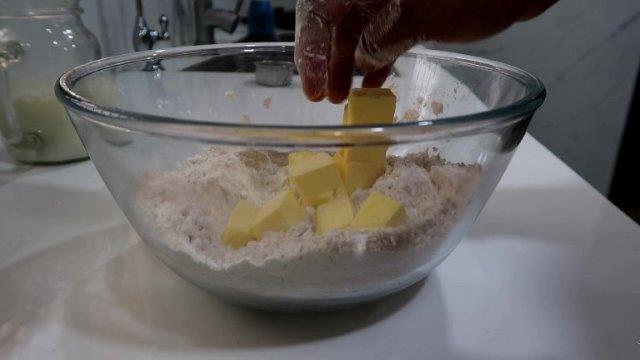 Pin
8)Like this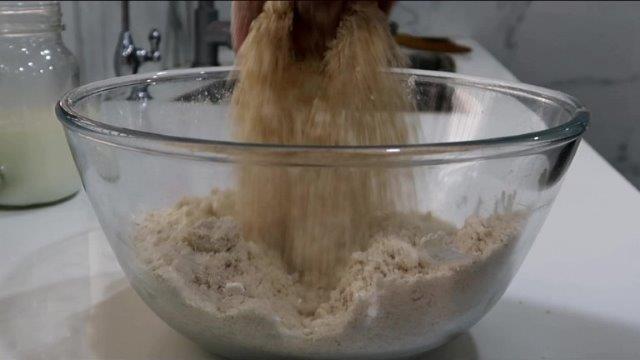 Pin
9)Add milk little by little and shape it into a dough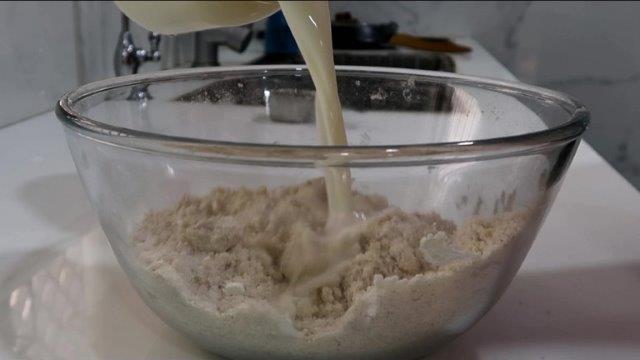 Pin
10)Make a dough like this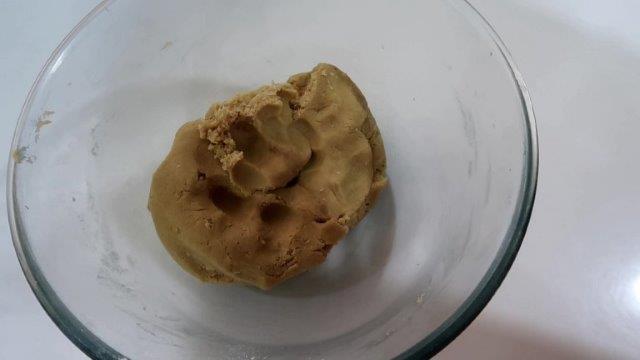 Pin
11)Roll the dough into a sheet on a well floured surface.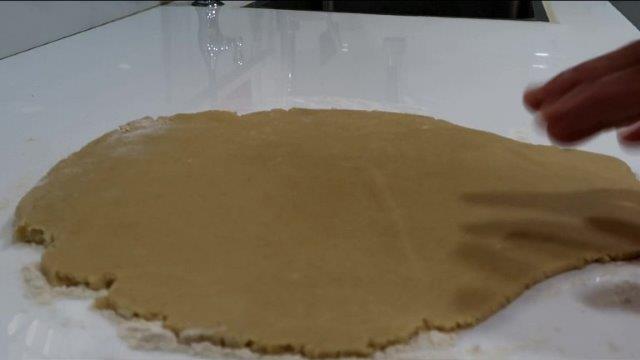 Pin
12)Cut out cookies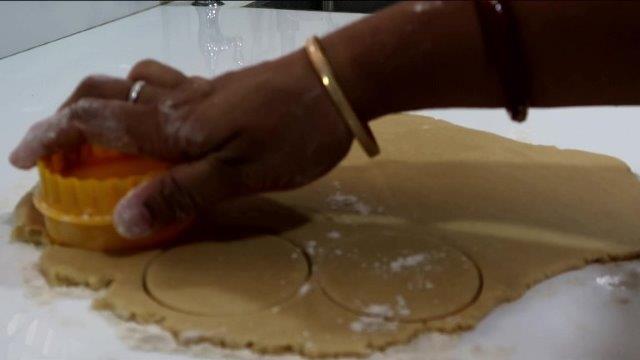 Pin
13)Like this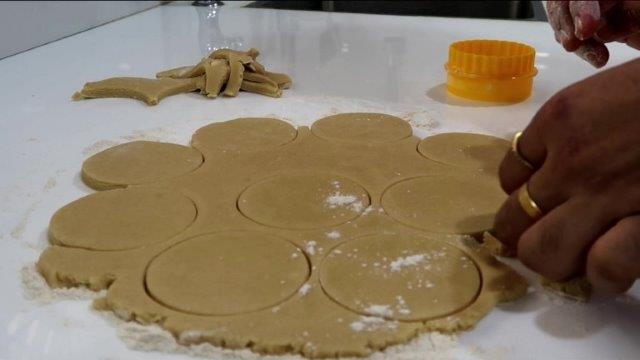 Pin
14)Arrange in a baking sheet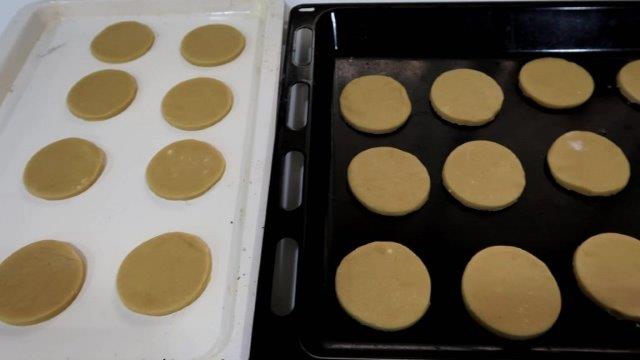 Pin
15)Prick top with a toothpick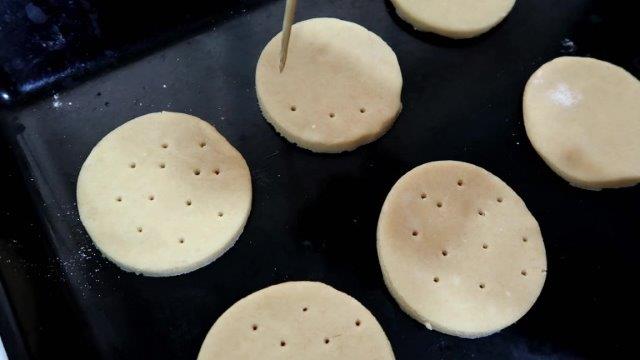 Pin
16)Use a cookie press to press on the cookies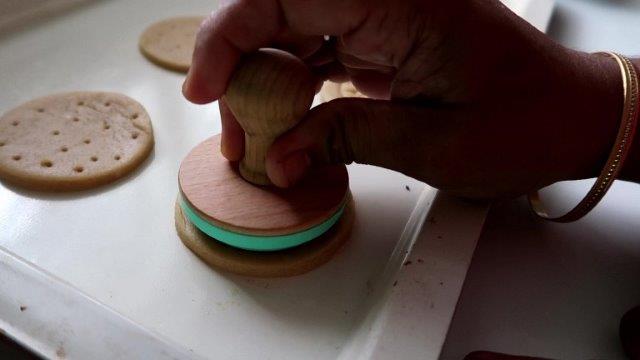 Pin
17)Like this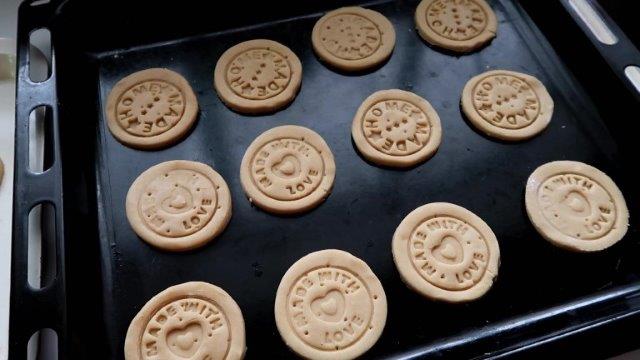 Pin
18)Bake till done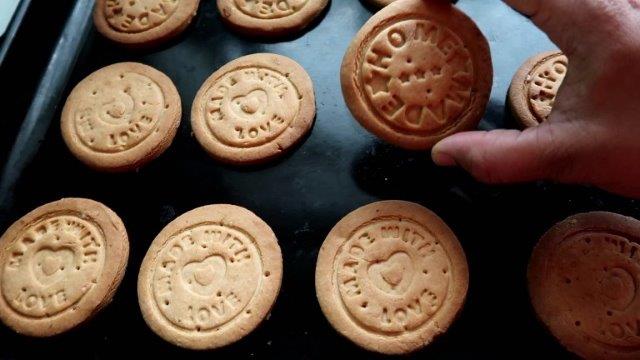 Pin
19)Serve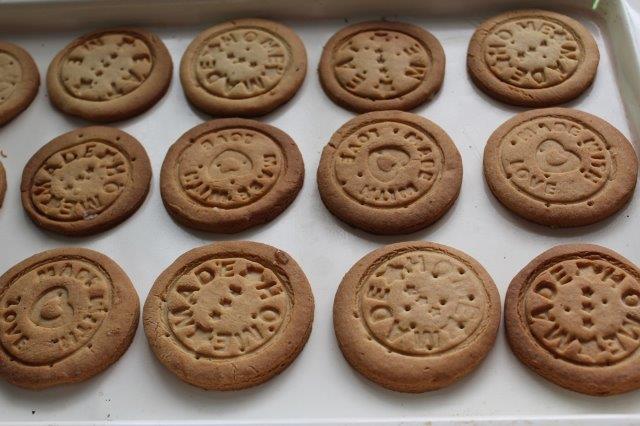 Pin
20)Enjoy crisp biscuits.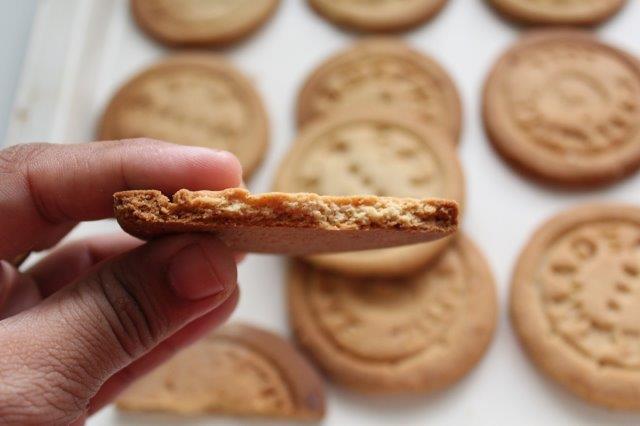 Pin