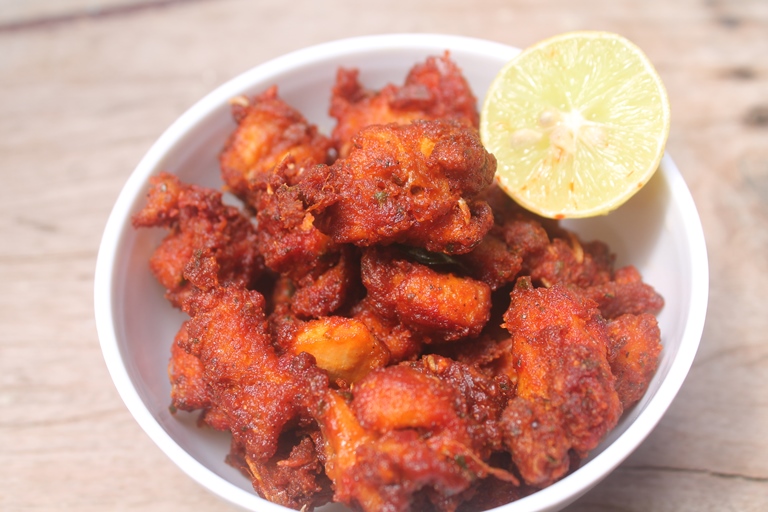 Pin
Spicy chicken fry that taste amazing. Great as appetizer and this spicy chicken fry makes a great appetizer. Totally addictive. This chicken fry turns out so juicy and delicious. I made this couple days back and it was total hit.
I made and shared this chicken fry on my instagram and few of you have been asking for the recipe. So thought of sharing it as soon as possible.
Andhra Chicken Curry
Chicken Salna
Easy Chicken Curry
Traditional Chicken Curry
No Coconut Chicken Curry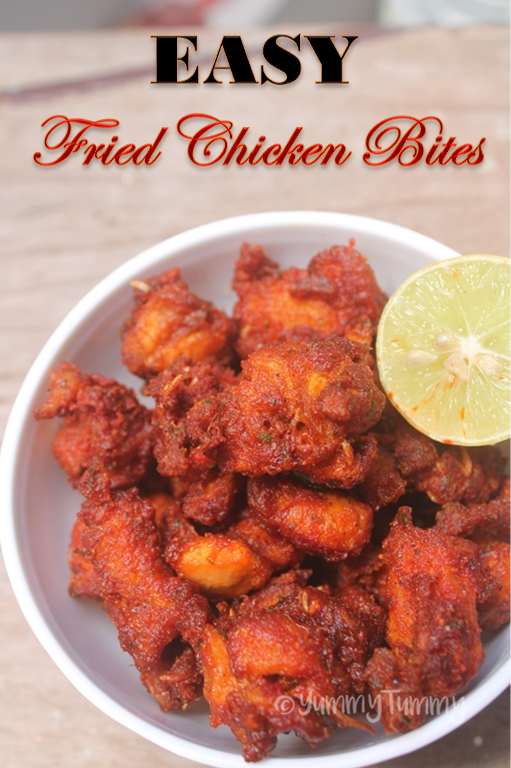 Pin
Hope you will give this a try and let me know how it turns out for you.
Roasted Chicken Curry
Chettinad Chicken Curry
Chicken Masala
Aloo Chicken Curry
Andhra Butter Chicken Curry
and Many More.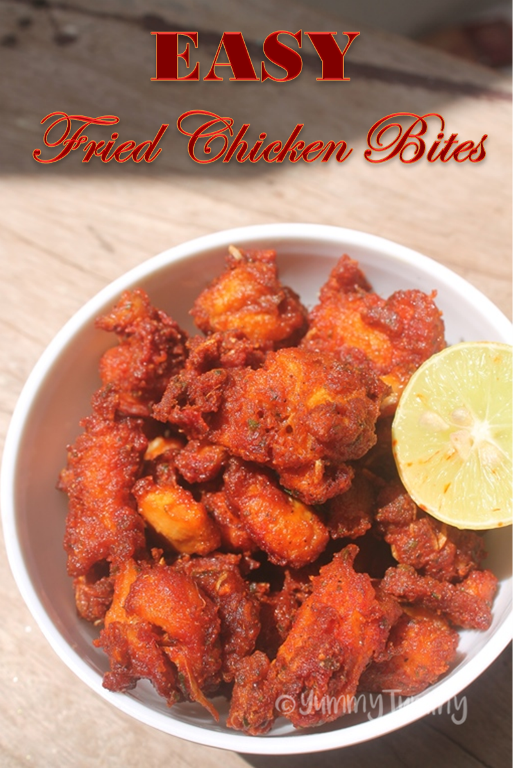 Pin
If you have any questions not covered in this post and if you need help, leave me a comment or mail me @[email protected] and I'll help as soon as I can.
Follow me on Instagram, Facebook,Pinterest ,Youtube and Twitter for more Yummy Tummy inspiration.
IF YOU MAKE THIS RECIPE OR ANYTHING FROM YUMMY TUMMY, MAKE SURE TO POST IT AND TAG ME SO I CAN SEE ALL OF YOUR CREATIONS!! #YUMMYTUMMYAARTHI AND @YUMMYTUMMYAARTHI ON INSTAGRAM!
Easy Chicken Fry Recipe - Fried Chicken Bites Recipe
Authentic chicken fry with indian spices taste heaven.
Ingredients  
Boneless Chicken Thighs - 500 grams

Garlic - 2 tblspn

Ginger - 2 tblspn

Curry leaves a handful

Kashmiri Chilli Powder - 2 tblspn

Cumin Powder - 2 tsp

Coriander Powder - 1 tblspb

Turmeric Powder - 1 tsp

Garam Masala Powder - 2 tsp

Pepper Powder - 1 tsp

Lemon Juice / Vinegar - 4 tblsp

All Purpose flour / Maida - 4 tblspn

Rice Flour - 4 tblspn

Red Food Colour a pinch

Oil for deep frying
Instructions 
Grind garlic, ginger, curry leaves in a blender and puree roughly.

Take all ingredients in a bowl and mix well.

Leave to marinate for 1 to 2 hours.

Deep fry till golden.

Drain and serve.
Chicken Fried

Recipe Pictures
1)Take garlic, ginger and curry leaves in a blender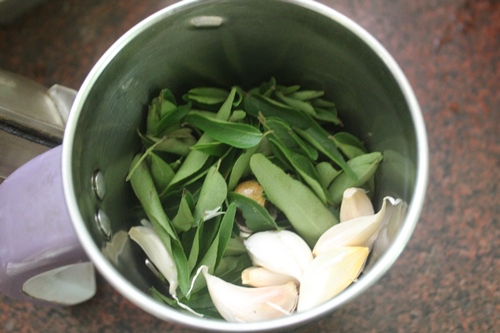 Pin
2)Grind to a coarse puree without adding water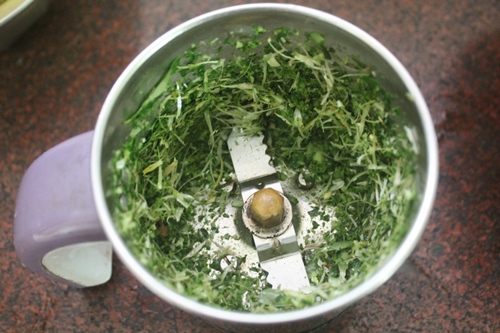 Pin
3)Take chilli powder, coriander powder, cumin powder, pepper powder, garam masala powder, turmeric powder and salt in a bowl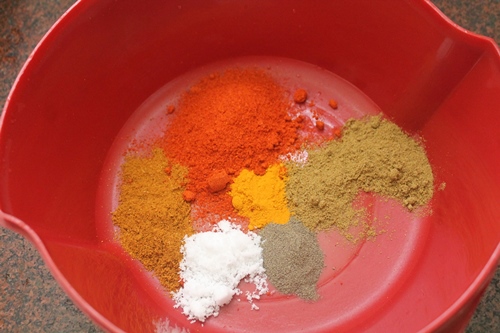 Pin
4)Add the ground garlic and curry leaves puree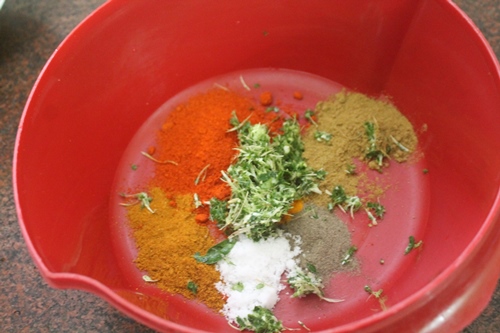 Pin
5)Add lemon juice or vinegar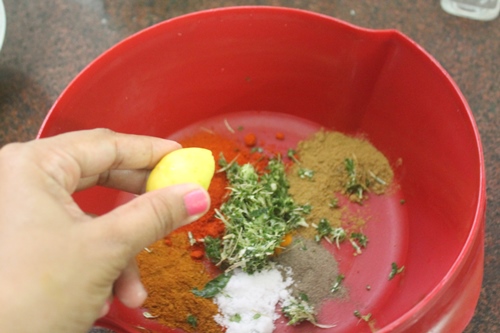 Pin
6)Add all purpose flour / maida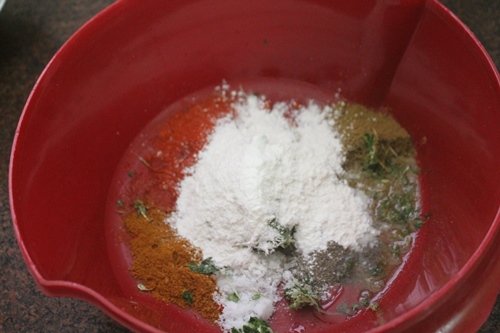 Pin
7)Add in rice flour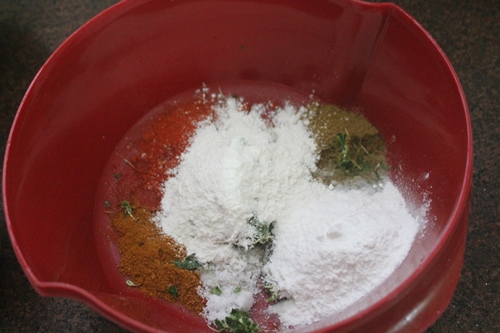 Pin
8)Mix well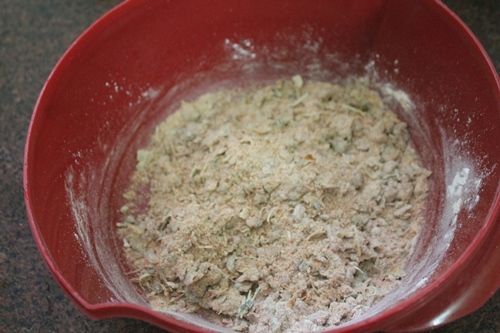 Pin
9)Add in water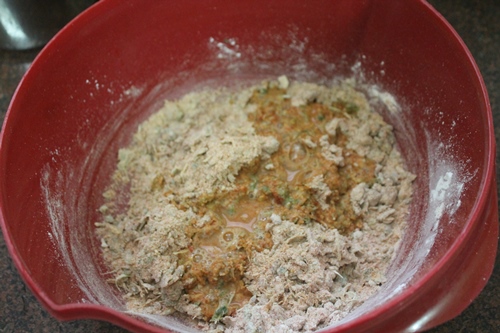 Pin
10)Make it into a thick paste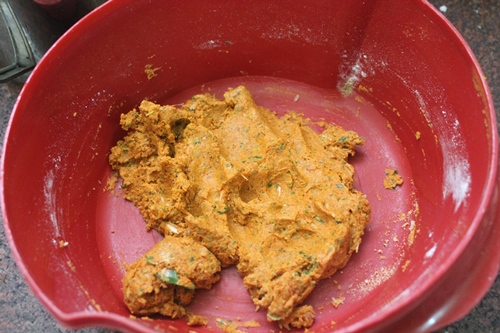 Pin
11)Add in chicken cubes. this is boneless chicken thighs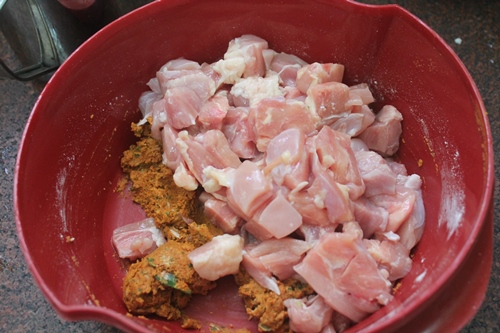 Pin
12)Mix well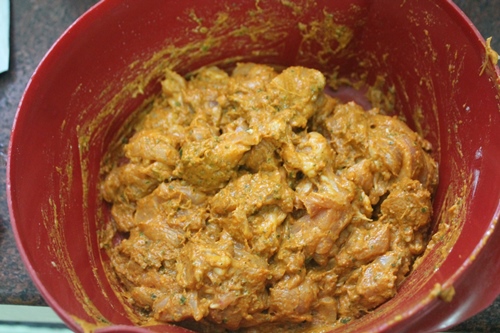 Pin
13)Add some red food colour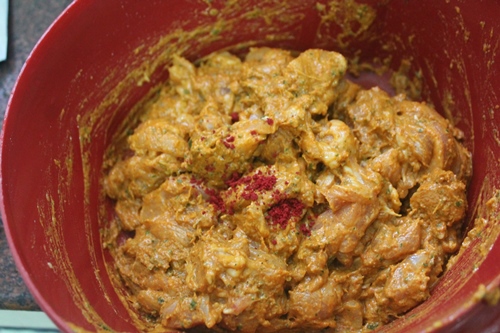 Pin
14)Mix well. leave this to marinate for 1 to 2 hours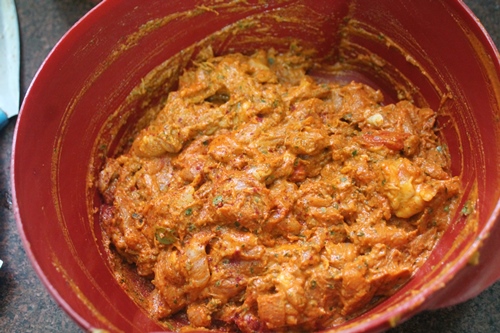 Pin
15)Deep fry in hot oil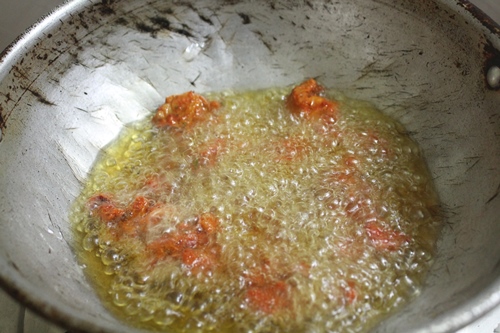 Pin
16)Cook till golden brown.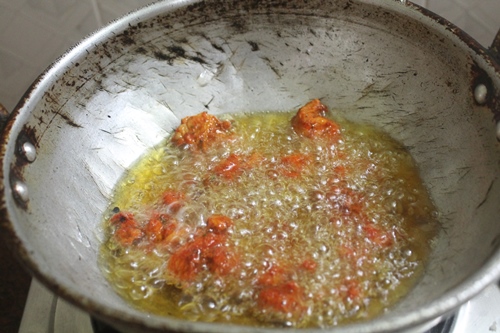 Pin
17)Drain them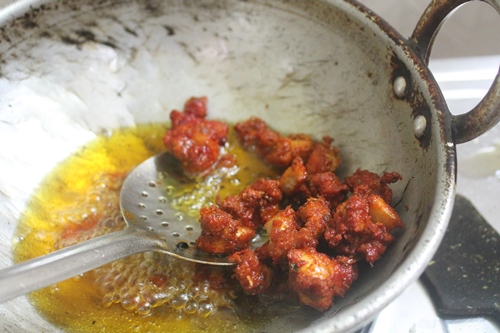 Pin
18)Serve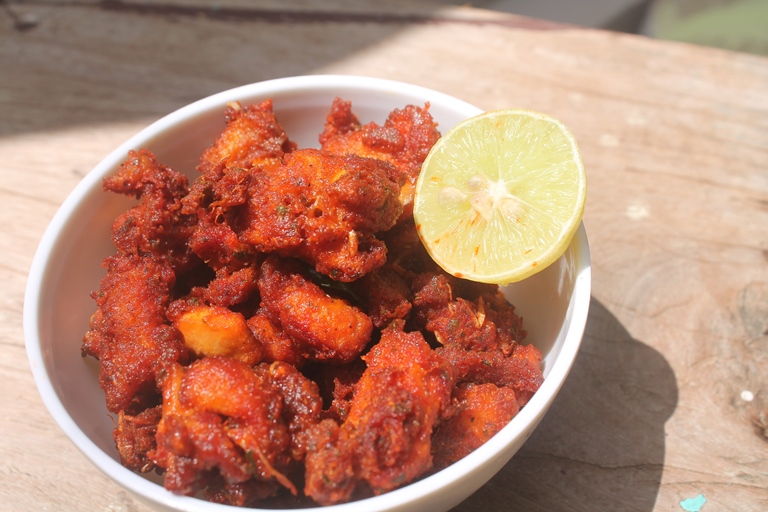 Pinasy
Related Recipes