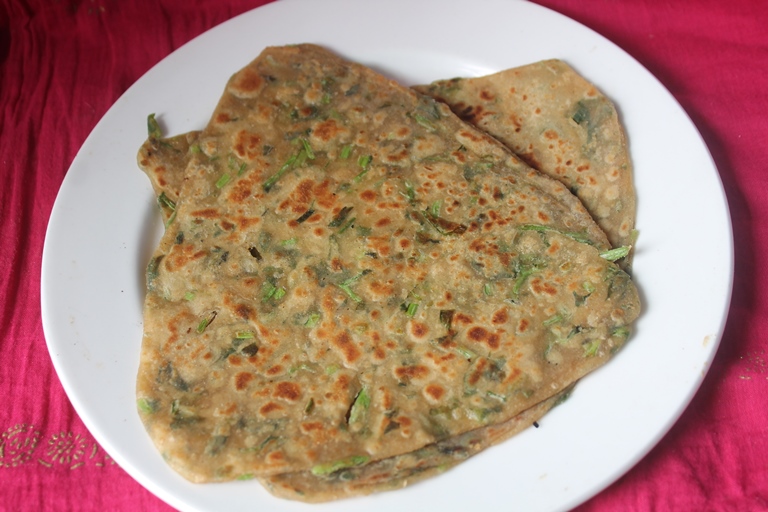 Pin
Methi adds a nice flavour to your regular paratha. Fresh methi taste so yummy when added to paratha. You dont need any sidedish at all, just have it with some pickle or yogurt and it taste yummy.
This is a amazing combo in paratha and loved it to the core..So tasty i would say and so filling. Just one paratha makes you fill. This is a great dish to put in your kids lunch box as well.
If you don't have fresh methi, you can use dried methi leaves. I will share a recipe for it soon.
Similar Recipes,
Aloo Paratha
Cabbage Paratha
Radish Paratha
Egg Paratha
Onion Paratha
Rajma Paratha
Paneer Paratha
Capsicum Cheese Paratha
Mushroom Paratha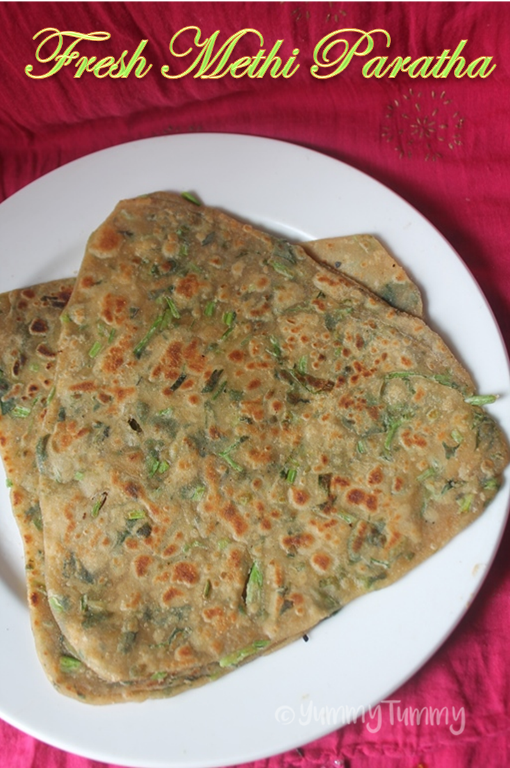 Pin
Hope you will give this a try and let me know how it turns out for you.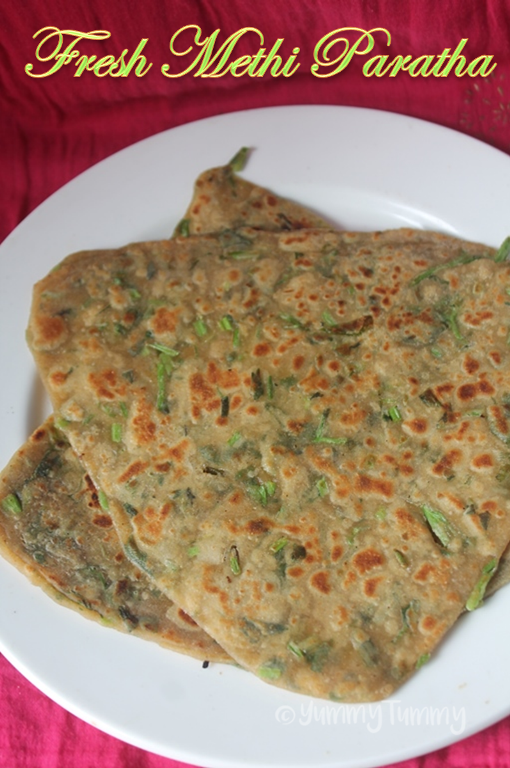 Pin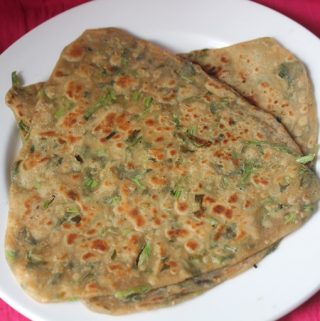 Fresh Methi Paratha Recipe
Healthy methi paratha which is more flavourful and healthy than regular paratha.
Ingredients
Wheat Flour / Atta – 2 cup + extra if needed

Salt – 1 tsp

Oil or Ghee – 2 tblspn

Fresh Methi Leaves - 2 cups chopped finely

Water as needed
Instructions
Start by making dough, take flour, salt, oil in a bowl. rub well so oil is mixed in with the flour.

Add methi and mix well.

Add in water slowly and knead to a soft smooth dough. Cover the dough with a bowl and set aside for 30 mins.

Take the dough and divide into equal balls. Take a ball and roll it out lightly.

Apply oil over it, fold it over and apply oil and fold in triangle. Now roll it out .

Heat a tawa, put the paratha on hot tawa, cook for few sec, flip over, spread some oil over it, spread again, spread some more oil over it and cook on both sides till golden.

Remove and serve hot.
Pictorial:
1)Take wheat flour in a bowl.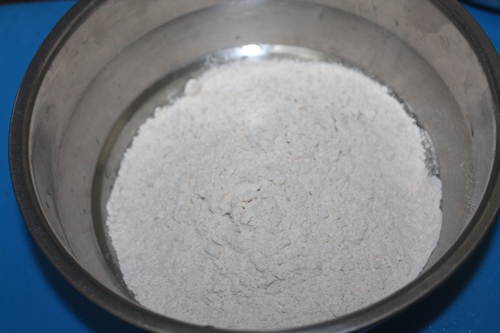 Pin
2)Add in freshly chopped methi leaves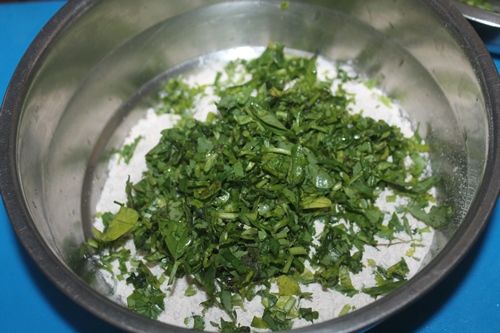 Pin
3)Add in ghee or oil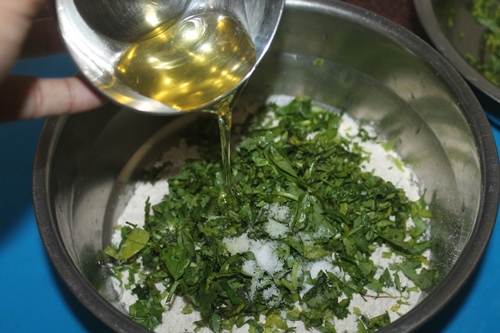 Pin
4)Mix well, so oil is well mixed with flour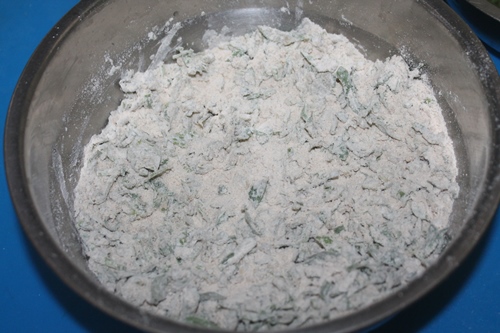 Pin
5)Add in water and knead to a soft dough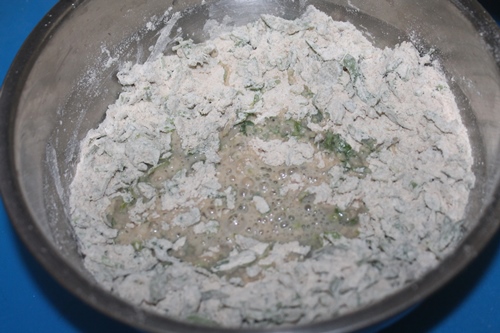 Pin
6)Now the dough is kneaded well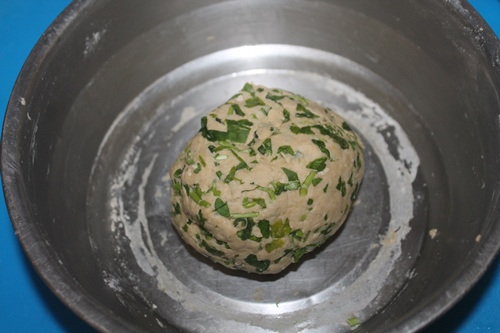 Pin
7)Divide the dough into small balls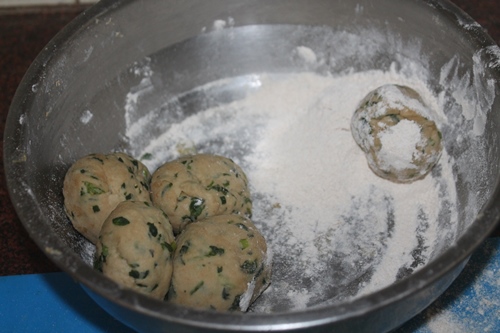 Pin
8)Take a dough ball on a floured surface and roll it out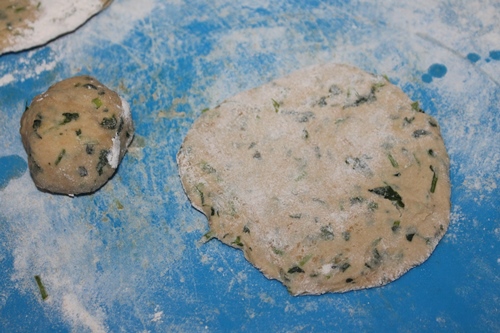 Pin
9)Now apply some oil over the rolled paratha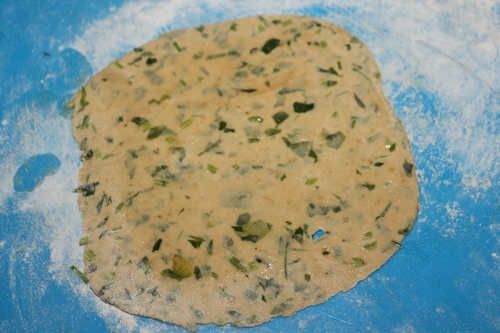 Pin
10)fold it over, and apply some oil over it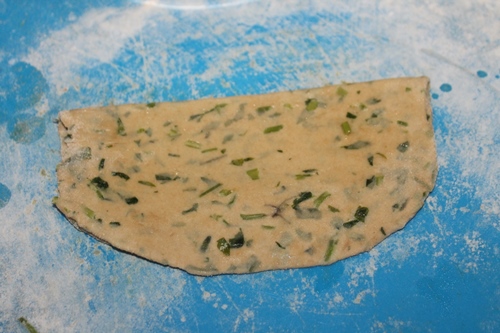 Pin
11)fold it again.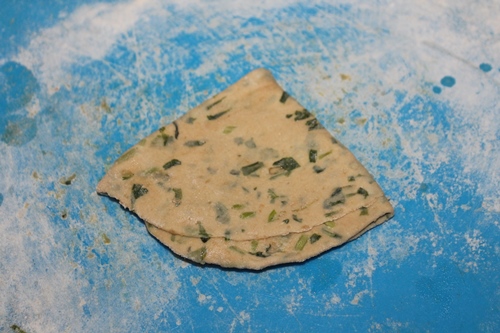 Pin
12)Roll it out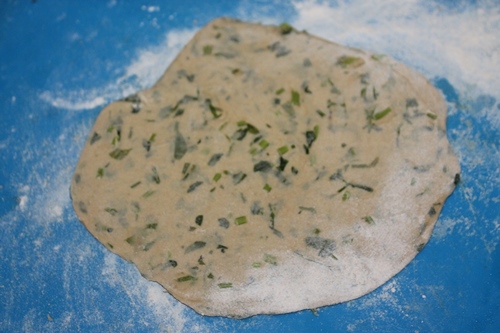 Pin
13)Place it on a hot pan and cook for few mins.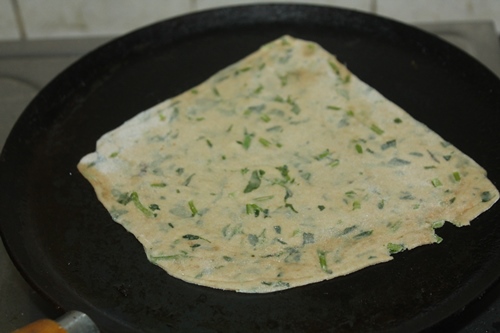 Pin
14)Now it is cooked on top.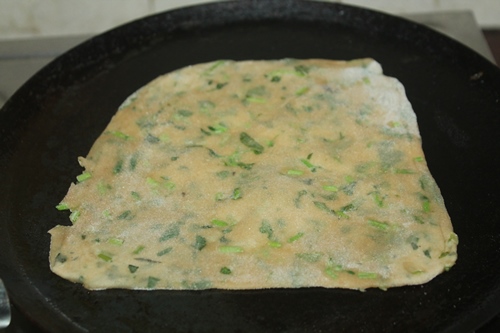 Pin
15)Flip over and apply some oil on top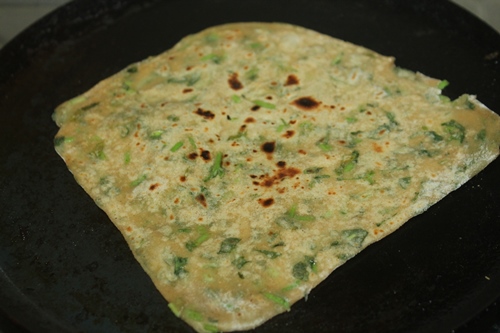 Pin
16)flip over it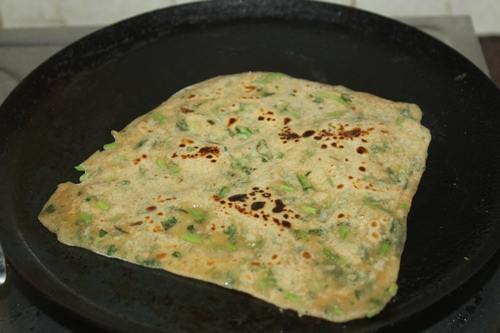 Pin
17)Flip over and cook it.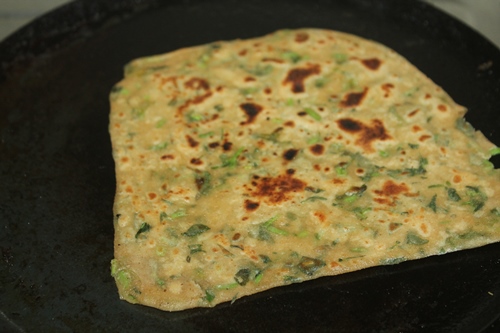 Pin
18)Serve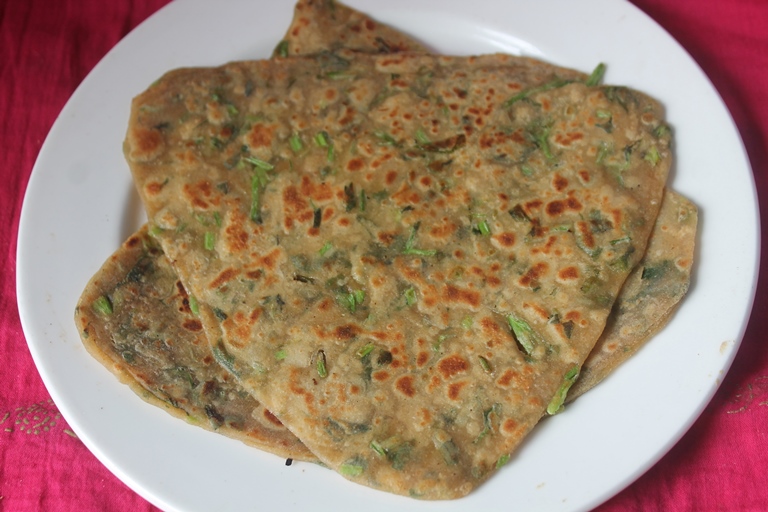 Pin
Pictorial: