Simple yet flavourful garlic rice which goes well with any spicy curries. This makes a perfect lunch box dish too.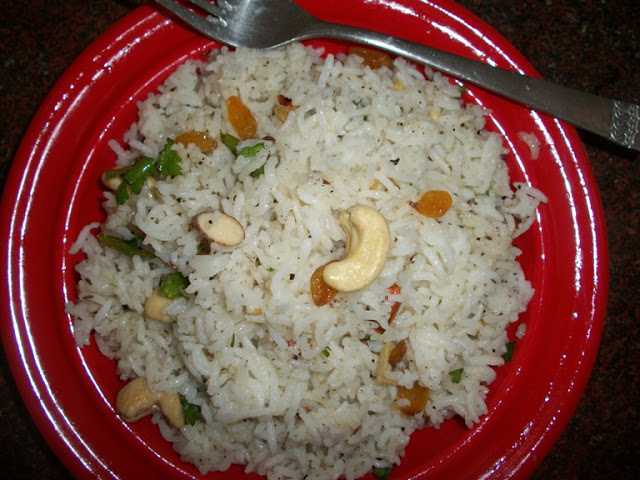 Garlic Rice
I love garlic in anything. This dish is one of the best dish of mine. This is one of the most simplest yet flavourful rice preparation. I served this with Sweet and Sour Tofu.. Give this dish a try and let me know what you think. 
Ingredients for Garlic Rice
Rice
Garlic
Green chilli
Cinnamon 
Cumin seeds
Raisins
Peanuts
Cashews
Almonds
Black Pepper
Coriander leaves
Method
Soak rice for 30 min. Cook rice by adding some salt and oil in it.
In a kadai heat oil and fry garlic. Add almonds,peanuts and cashews and fry till golden.
Throw in cinnamon, cumin seeds and mix well.
Add green chilli, raisins, salt and mix well.
Now add in cooked rice,pepper and toss well.
Garnish with coriander leaves and serve hot.