"Delicious Ginger Wine which needs just few ingredients to makes and can be made in less than 5 days."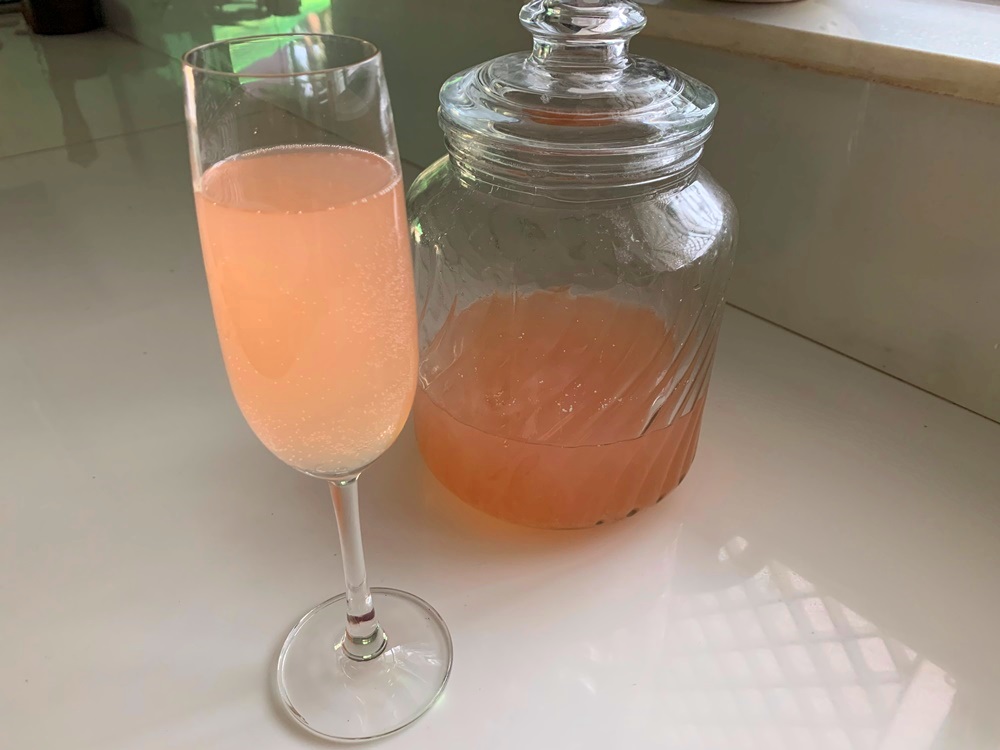 Pin
Natural homemade ginger wine! 
Ginger Wine recipe is super simple to make and needs just few ingredients. Start by sterilizing your equipment – ceramic jars, demijohns, wooden spoons, etc – by washing them with boiling hot water.
There are so many benefits for ginger wine.
Ginger is used to relieve digestive problems such as nausea

loss of appetite,

motion sickness and pain.

It can reduce inflammation 
You will love my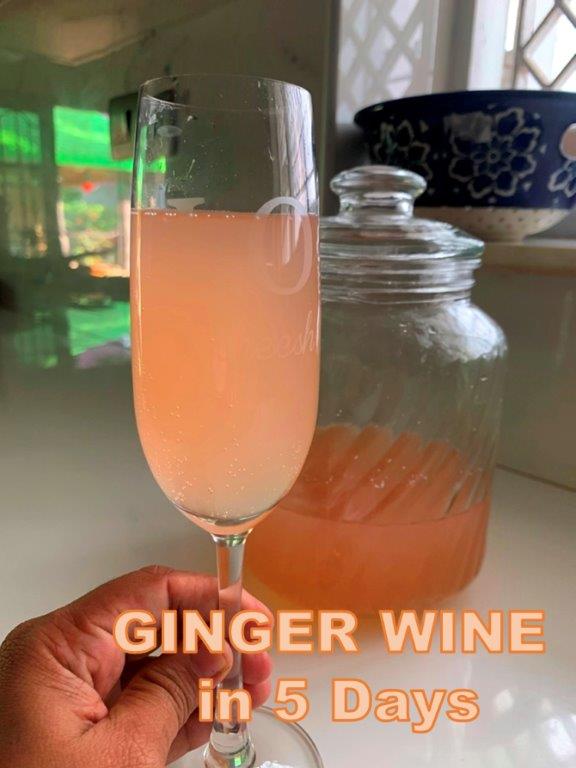 Pin
The wine can be made in a shorter time frame, say 3 to 5 days. But to get the extra kick, we let it ferment longer.
What Do You Need To Make Ginger Wine At Home?
Fresh Ginger
Sugar
Lemon juice or Citric Acid
Dry Yeast
Dry Red Chilli
How to Make Ginger Wine at Home
Ginger: peel ginger, slice them, crush them and dry red chilli in a mortar and pestle.
Other ingredients: take sugar, water, crushed ginger and dry red chillies in a sauce pan. Boil for 5 to 10 mins till it has infused.
Bringing it to right temp: Turn off the heat and leave it come to warm temperature.
The Yeast: now strain this and pour it in a clean glass jar, add yeast and lemon juice and mix till it is melted.
Fermentation: leave this to ferment for 4 to 5 days.
Serving: once fermented, strain and pour it into clean bottle. leave to ferment longer if needed. serve cold.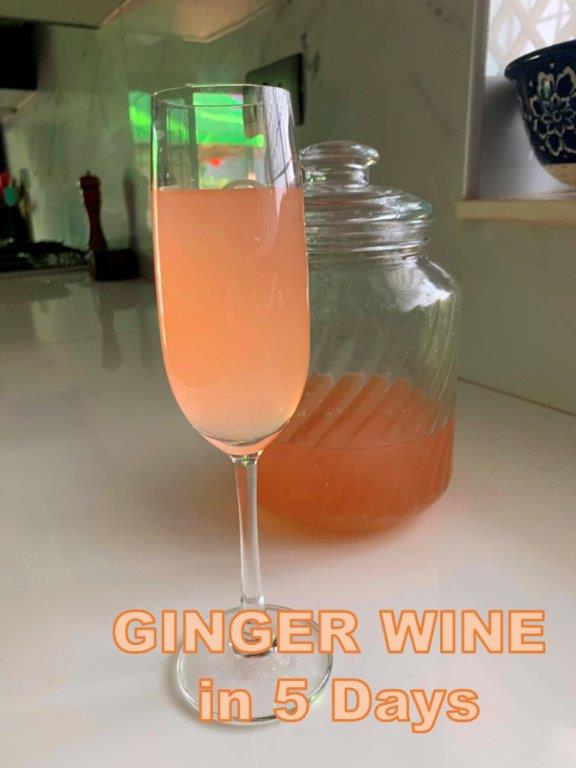 Pin
If you have any questions not covered in this post and if you need help, leave me a comment or mail me @[email protected] and I'll help as soon as I can.
Follow me on Instagram, Facebook, Pinterest ,Youtube and Twitter for more Yummy Tummy inspiration.
IF YOU MAKE THIS RECIPE OR ANYTHING FROM YUMMY TUMMY, MAKE SURE TO POST IT AND TAG ME SO I CAN SEE ALL OF YOUR CREATIONS!! #YUMMYTUMMYAARTHI AND @YUMMYTUMMYAARTHI ON INSTAGRAM!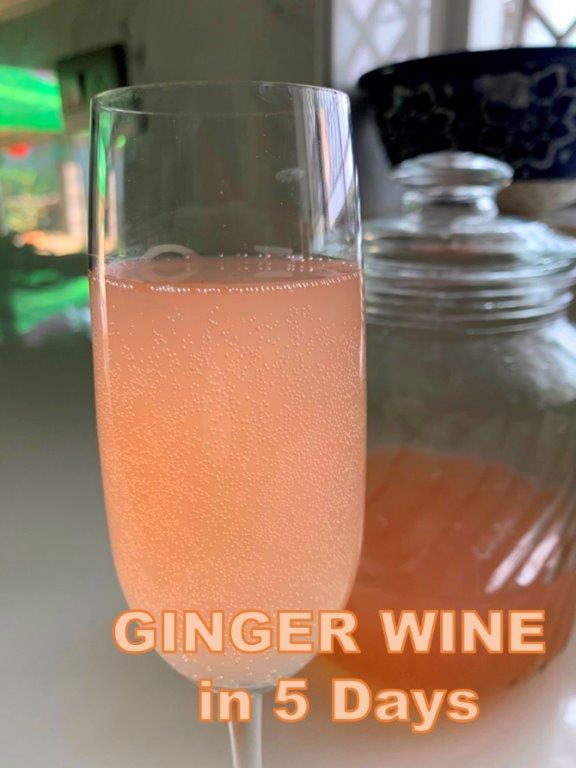 Pin
Ginger Wine Recipe
Delicious and strong ginger wine made in less than 5 days which taste fresh. It is good if you have any digestive issues.
Ingredients
500

grams

Ginger

2

cups

Sugar

½

tsp

Dry Yeast

2

liter

Water

1

tbsp

Lemon Juice

1

Dry Red Chilli
Instructions
Take peeled ginger and dry red chilli in a mortar and pestle. Crush them roughly .

Take water in a sauce pan. Add sugar to it along with crushed ginger and chillies.

Bring them to a boil and boil them for 5 mins.

Now take it off the heat and leave them to come to room temperature.

Strain it using a fine hole sieve.

Now add in lemon juice and yeast and mix well.

Leave it to ferment for 4 to 5 days.

Now strain this again. Store it in a clean jar in fridge.
Notes
Crush ginger and dry chilli using a mortar and pestle. Don't grind them.
Once it has fermented for 5 days strain them to a bottle and store.
You could add orange peel and lemon peel in the sugar for extra flavour.
STORAGE 
Once it is fermented, strain and store in a clean dry bottle in fridge. Serve cold.
Pictorial:
1)Take peeled ginger`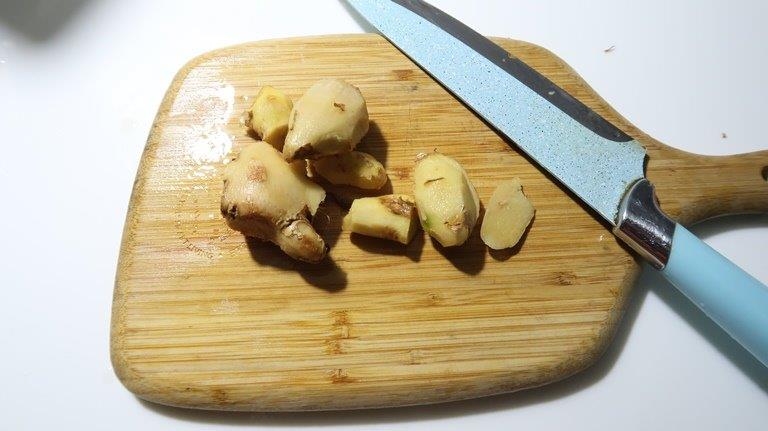 Pin
2)Slice them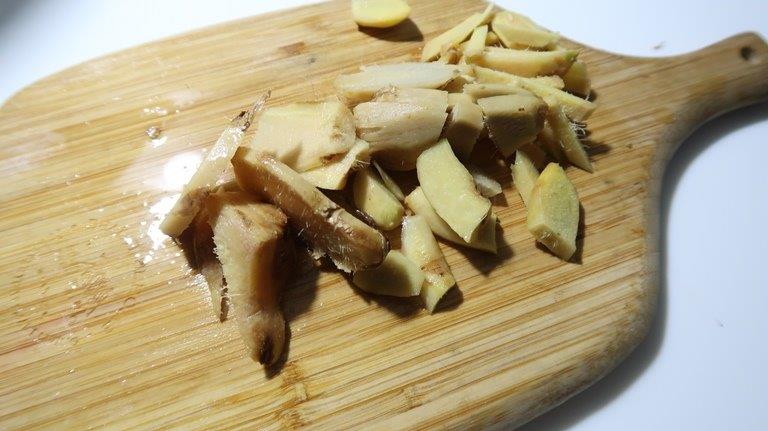 Pin
3)Crush them in a mortar and pestle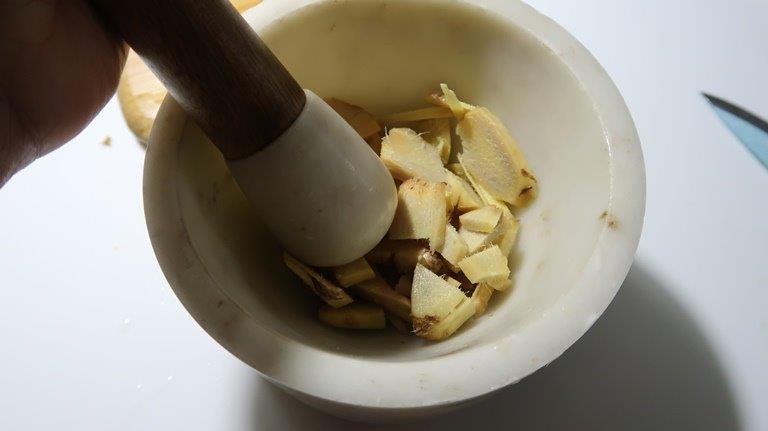 Pin
4)Add in dry red chillies and crush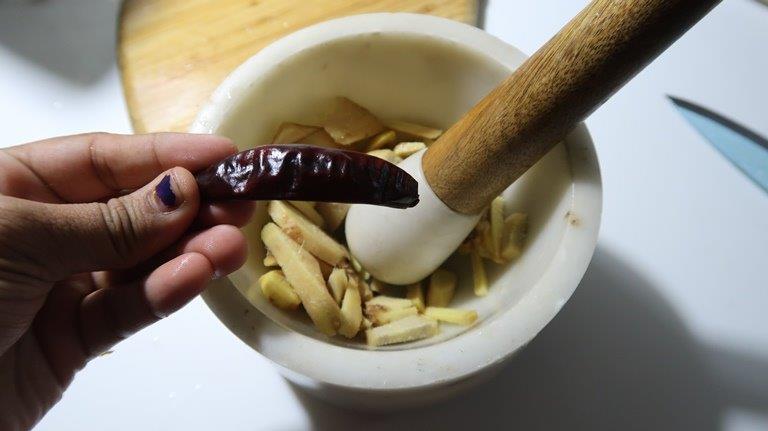 Pin
5)Like this.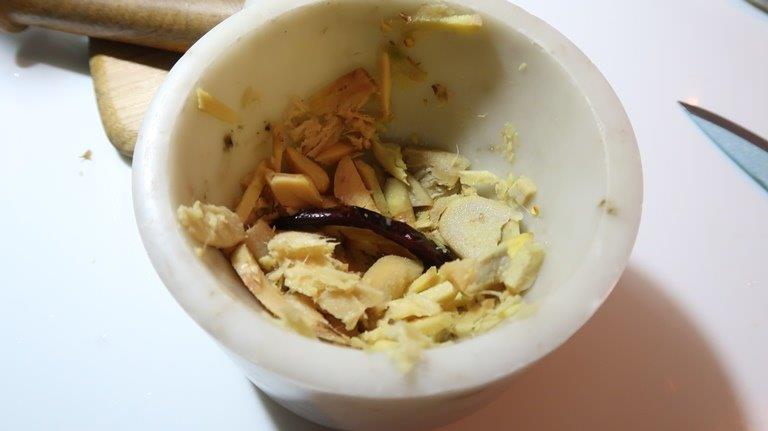 Pin
6)Take water in a pot.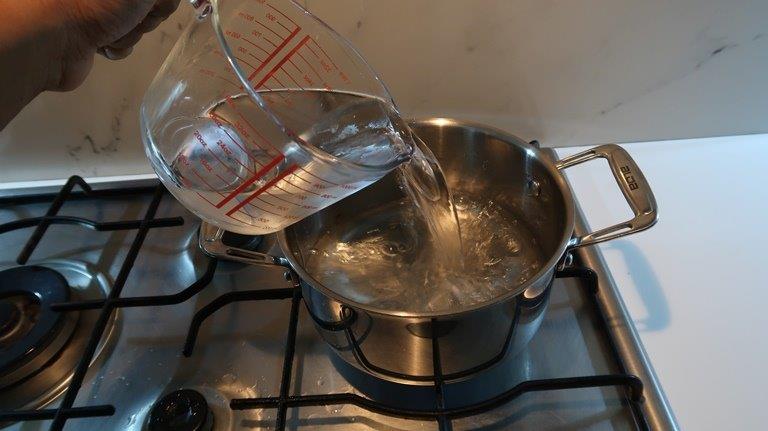 Pin
8)Add in sugar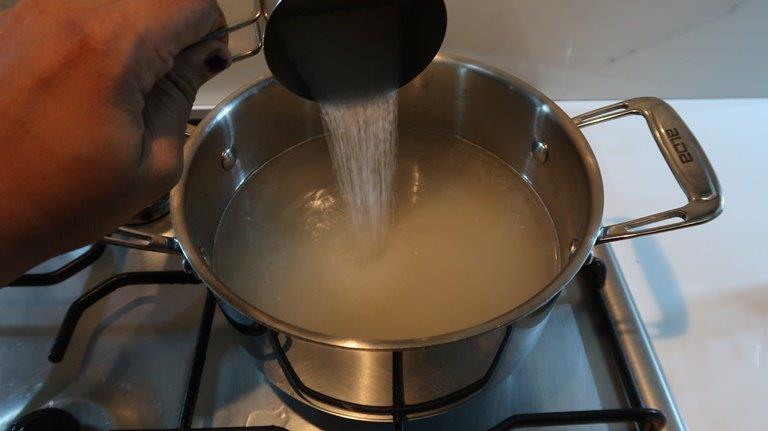 Pin
9)Add in crushed ginger and chilli.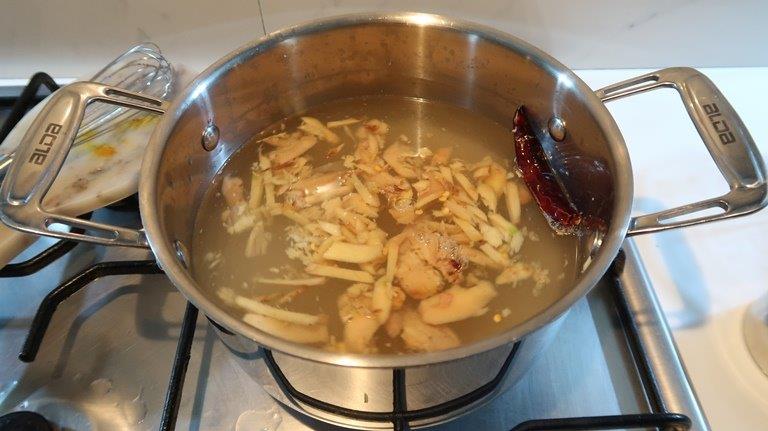 Pin
10)Bring it to a boil. Boil for 5 mins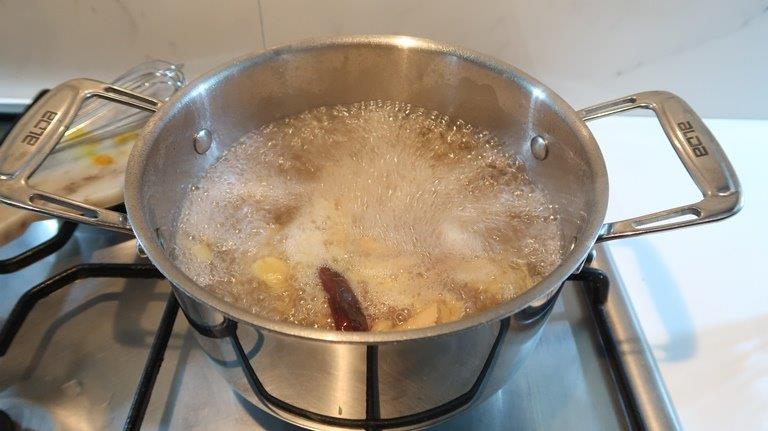 Pin
11)Turn off the heat and leave it to come to a warm temperature.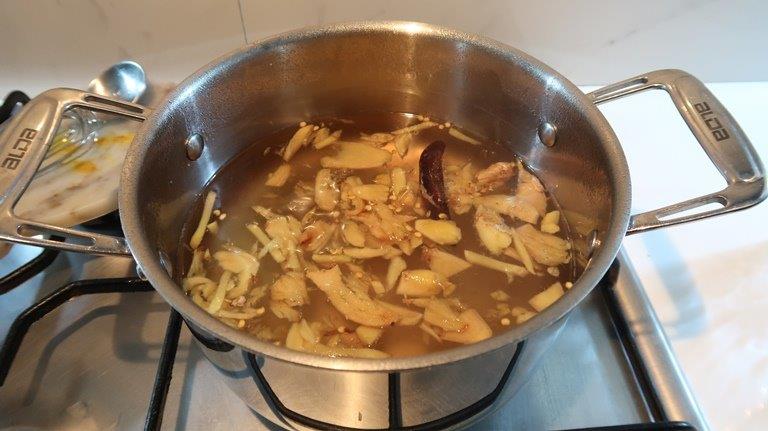 Pin
12)Now it is warm.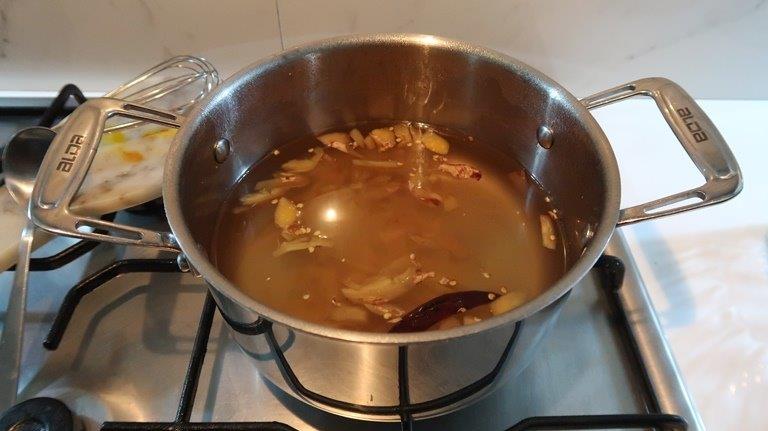 Pin
13)Take a clean glass jar or ceramic jar.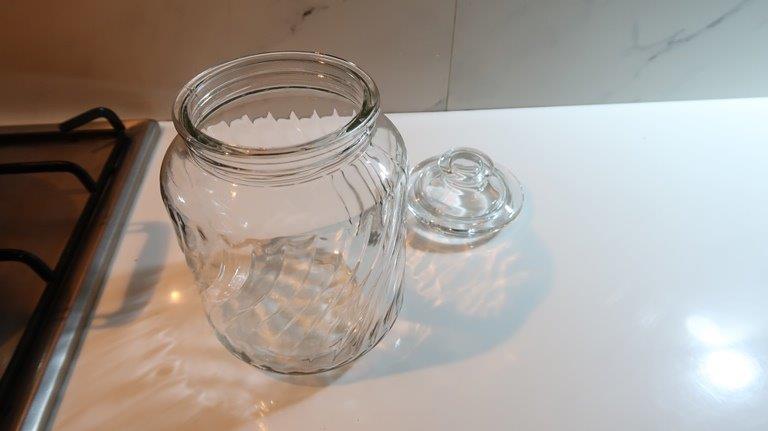 Pin
14)Place a strainer on top.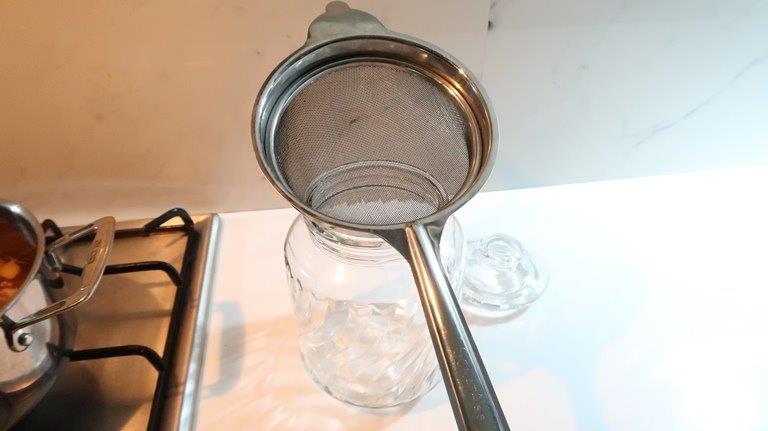 Pin
15)Strain it in a jar.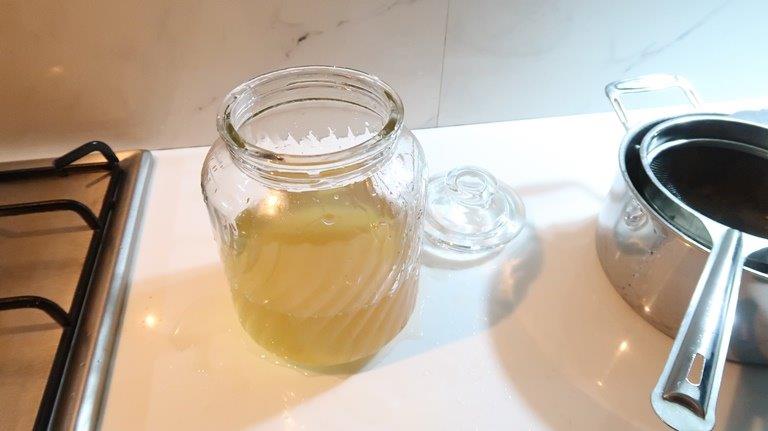 Pin
16)Add in yeast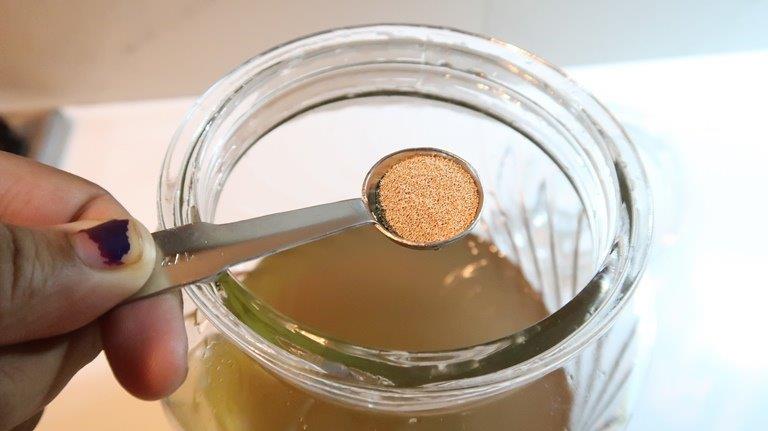 Pin
17)Add in lemon juice.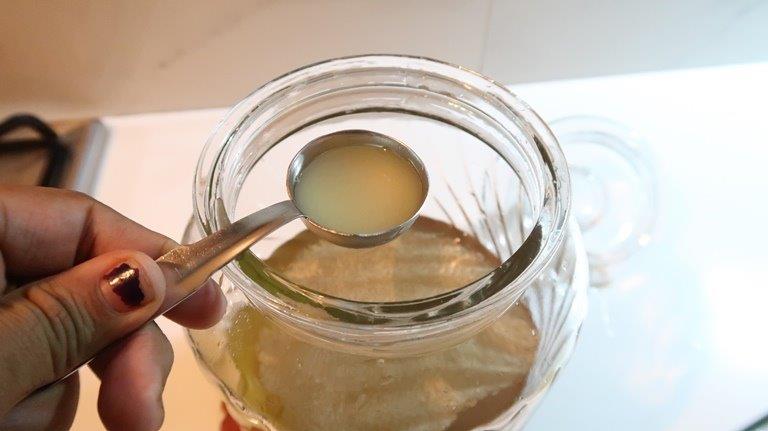 Pin
18)Whisk till mixed.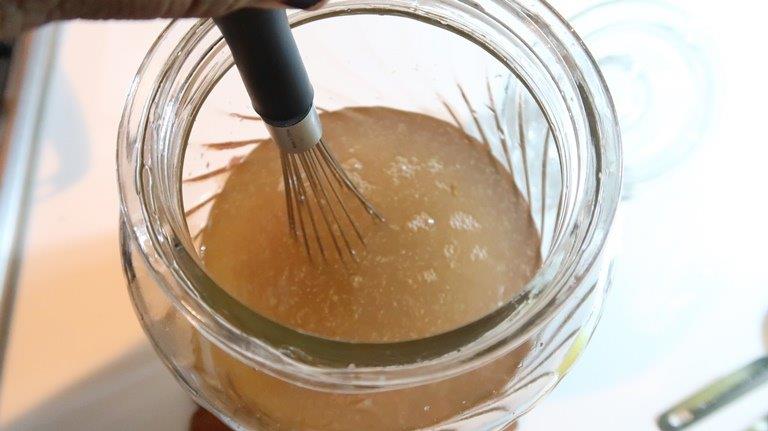 Pin
19)Cover and leave to ferment for 4 to 5 days.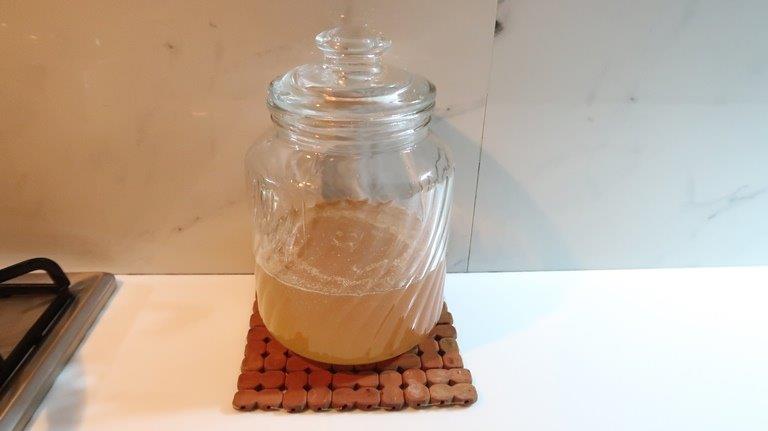 Pin
20)Now it is fermented. Strain this again and store in a clean bottle in fridge. Serve cold.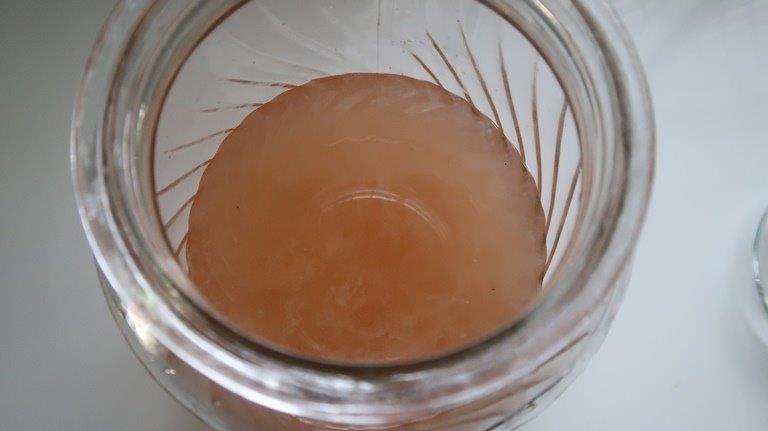 Pin