Kewpie Mayonnaise Recipe with step by step pictures. Delicious mayo recipe made with egg yolk, vinegar and oil.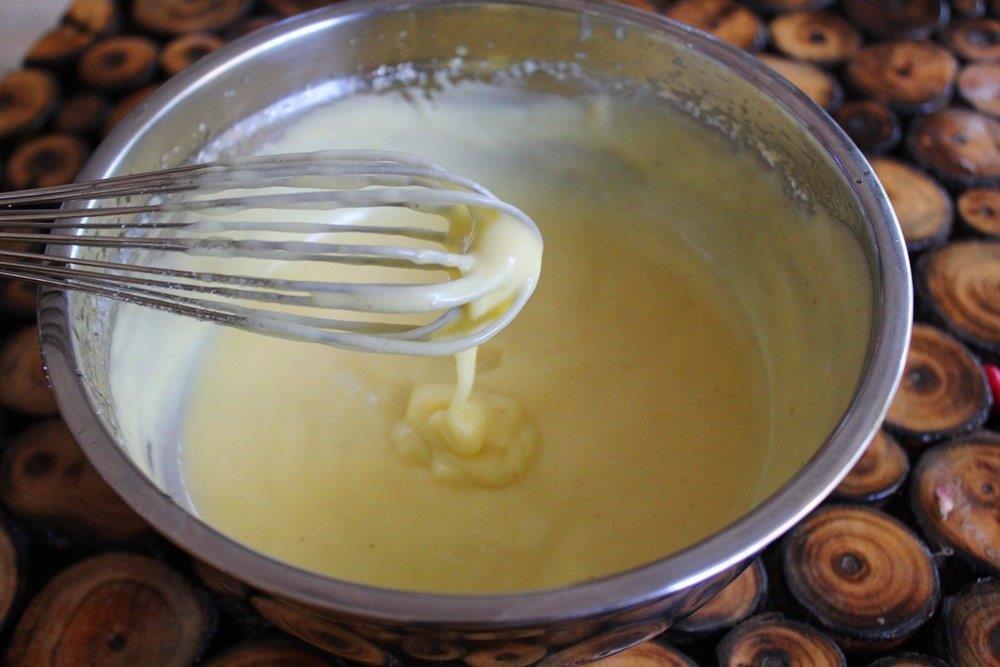 Pin
Mayonnaise is a popular Japanese mayonnaise. It has a rich umami flavour to it which is super delicious on sandwiches.
About Kewpie Mayonnaise Recipe
Kewpie mayonnaise is a Japanese brand known for its umami-rich, tangy-sweet flavour profile. Kewpie mayo is made with only egg yolks, as opposed to whole eggs in American mayonnaise, giving it an exceptionally lush, smooth texture and a deeper yellow colour.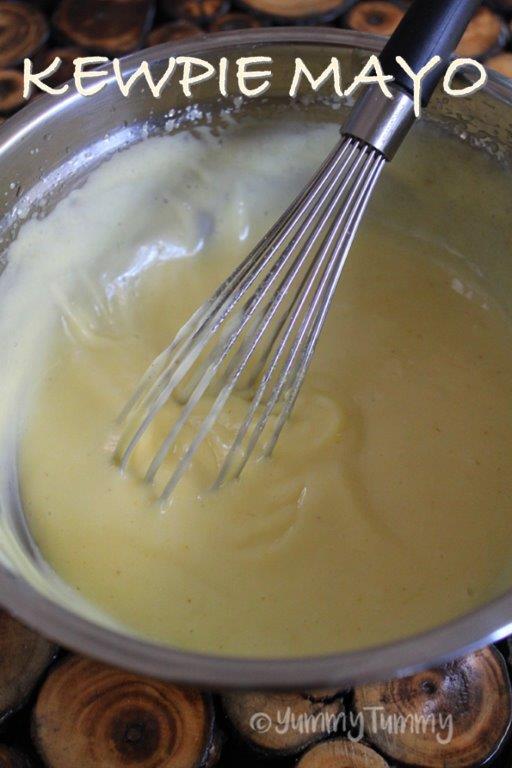 Pin
Ingredients For Kewpie Mayonnaise Recipe
Egg yolk 
The yolks of eggs provide a viscous, continuous phase. This improves emulsion stability by preventing dispersed oil droplets from moving around and gathering, or coalescing. Adding egg yolk to whole eggs increases the viscosity of the emulsion, making it more stable.
Flavourless Oil 
For mayonnaise, use a neutral, refined oil such as avocado oil, grape seed oil, canola oil, sunflower oil, safflower oil, light olive oil, or blended oil (a mix of olive and vegetable oils). Use unrefined, extra-virgin olive oil instead, as it has a strong flavour and may cause mayonnaise to separate.
Apple cider vinegar 
Vinegar is one of the ingredients most often used to form an antimicrobial barrier. It is the most common acid used in the preservation of mayonnaise because it has antiseptic value and also helps prevent deterioration and rancidity.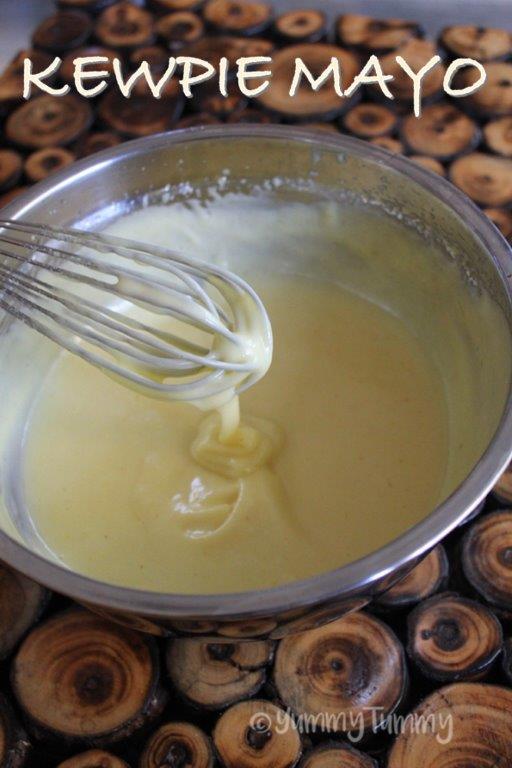 Pin
If you have any questions not covered in this post and if you need help, leave me a comment or mail me @[email protected] and I'll help as soon as I can.
Follow me on Instagram, Facebook, Pinterest ,Youtube and Twitter for more Yummy Tummy inspiration.
IF YOU MAKE THIS RECIPE OR ANYTHING FROM YUMMY TUMMY, MAKE SURE TO POST IT AND TAG ME SO I CAN SEE ALL OF YOUR CREATIONS!! #YUMMYTUMMYAARTHI AND @YUMMYTUMMYAARTHI ON INSTAGRAM
📖 Recipe Card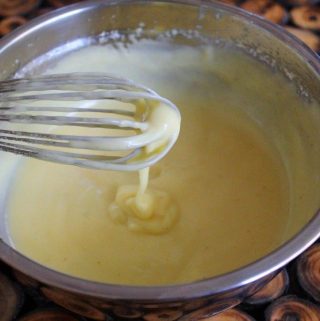 Kewpie Mayonnaise
Kewpie mayonnaise is a japanese traditional mayo which is delicious and taste amazing on sandwiches.
Print
Pin
Rate
Ingredients
Egg yolk - 2

Flavourless Oil - 1 ½ cup

Salt to taste

Sugar to taste

Apple cider vinegar - 1 tblsp

Dashi - 2 tblsp

if available

Mustard sauce - 2 tsp
Instructions
Take vinegar in a sauce pan and heat till it comes to a boil. simmer for 2 mins. Remove it from flame. Cool it completely. If you are using dashi then add it along with the vinegar and boil it.

Take egg yolks, mustard, vinegar and whisk well.

Now add in oil in a slow stream and keep whisking. It will emulsify and keep whisking till thick.

Now add in salt, sugar and mix well.

Store it in fridge for few hours before serving.
Join us on Facebook
Follow us on Facebook
Share by Email
Share on Facebook
Kewpie Mayonnaise Recipe Step by Step 
1)Take apple cider vinegar in a sauce pan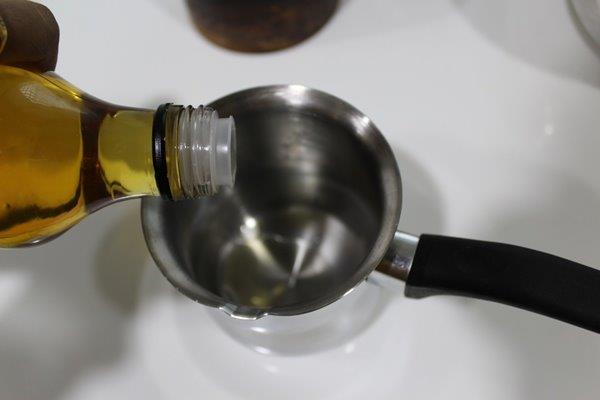 Pin
2)Heat it till it comes to a bubble.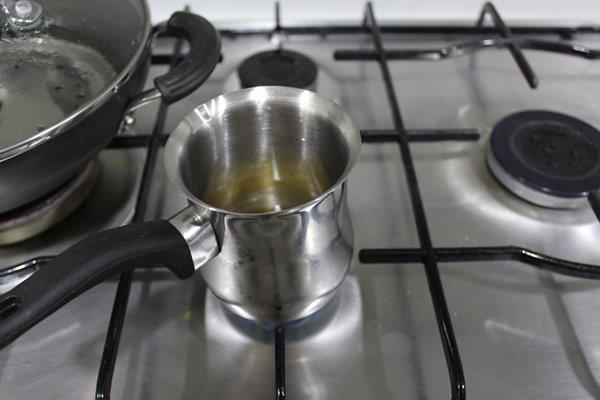 Pin
3)Like this. Simmer till the vinegar is reduced till half.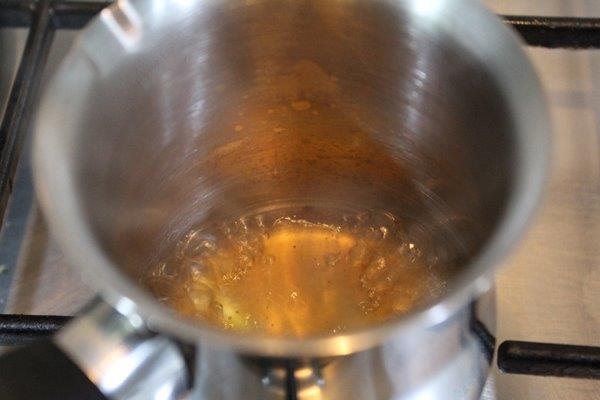 Pin
4)Take egg yolks in a bowl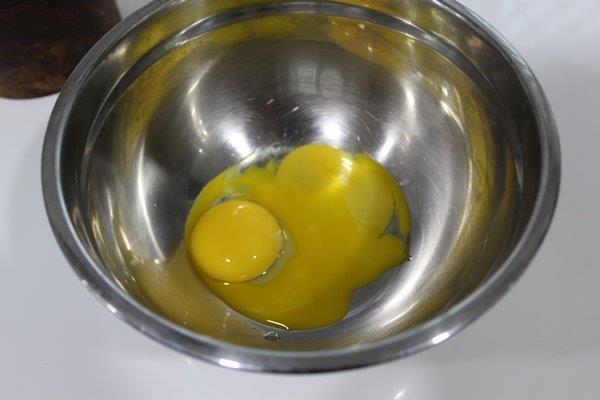 Pin
6)Add in mustard sauce.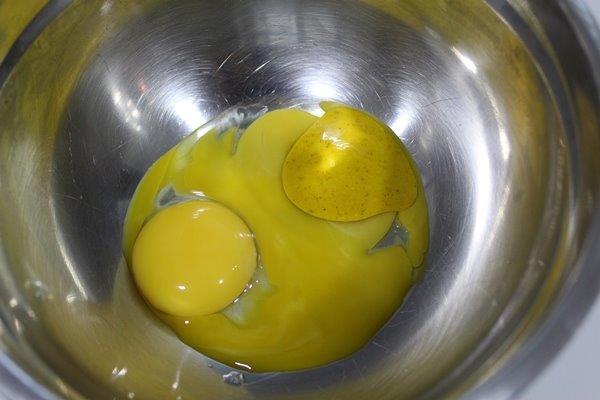 Pin
7)Add in vinegar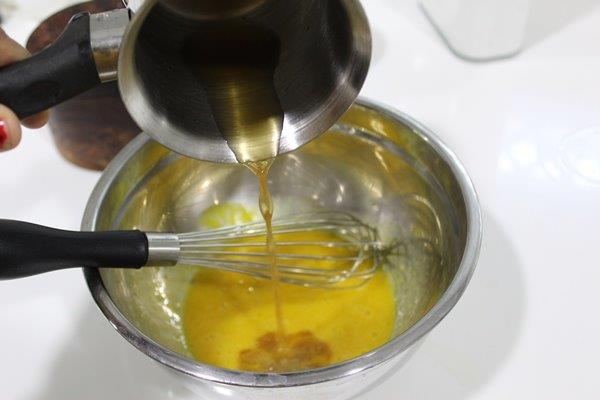 Pin
8)Whisk till smooth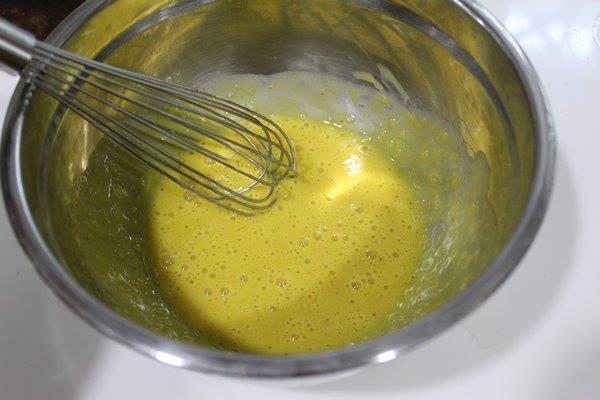 Pin
9)Add oil slowly in a steady stream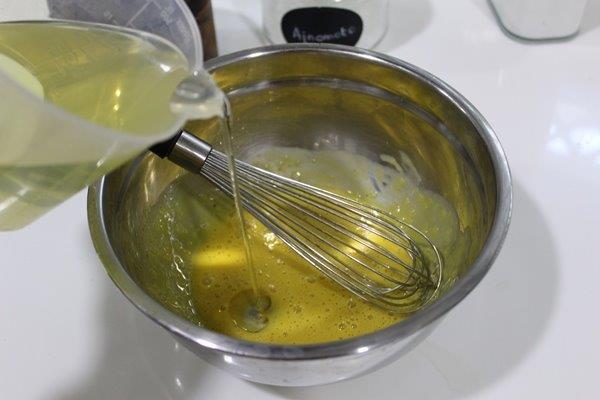 Pin
10)And keep whisking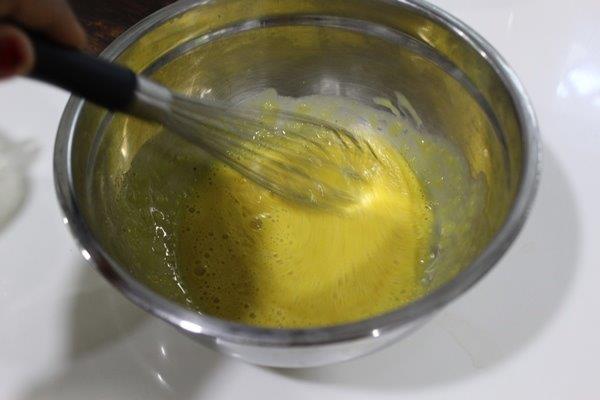 Pin
11)Like this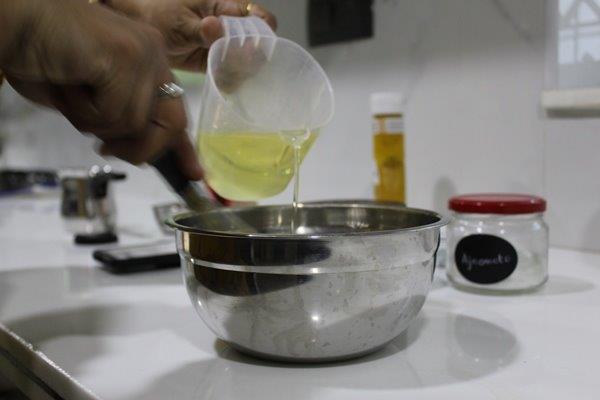 Pin
12)it will get creamier and thicker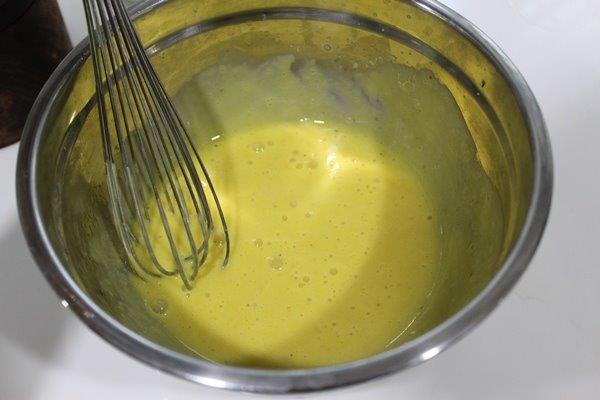 Pin
14)As you keep whisking it will get lighter.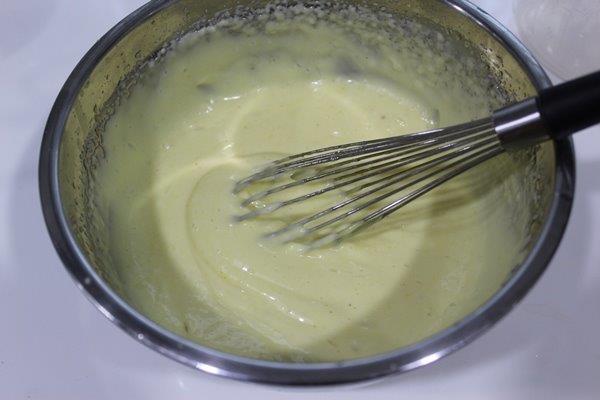 Pin
15)Season with salt.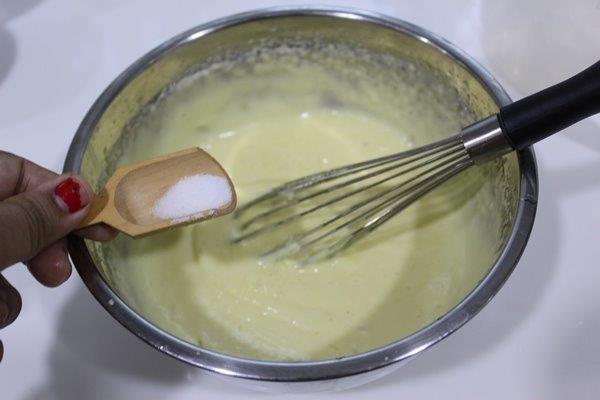 Pin
16)Add in sugar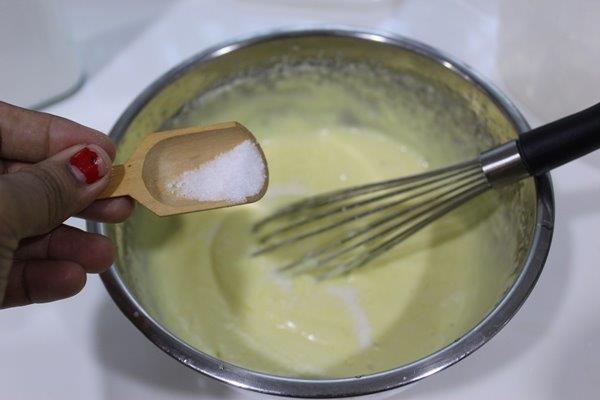 Pin
17)Whisk well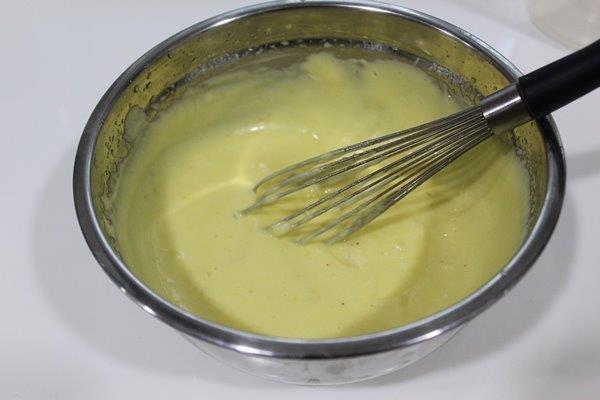 Pin
19)Pop this in fridge for few hours. Then serve.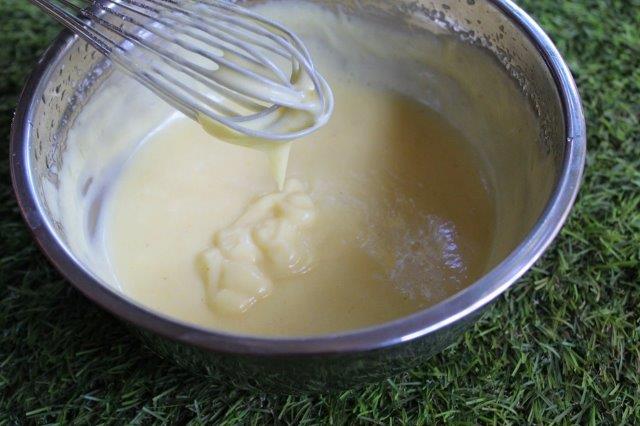 Pin
Frequently Asked Questions
Why is Japanese mayo called Kewpie?
The decision was motivated by Nakashima's desire to help Japanese people improve their physiques and health by making delicious, nutritious mayonnaise so widely available that it became a daily necessity. The brand name was derived from the name of a popular Kewpie doll character at the time.
Is Japanese Kewpie mayo healthy?
Because of the presence of MSG, Japanese mayonnaise, like most mayonnaise sauces and condiments, is not considered a health food, and one tablespoon of Japanese mayo contains around 100 calories, which is quite high.
What does kewpie mayo taste like?
It is rich, thick and very creamier. This mayonnaise is little acidic and has a slight sweet taste to it as well. Normally dashi is added in the mayonnaise which adds a umami taste.
What is the difference between kewpie mayo and normal mayo?
Kewpie mayo is made using egg yolk so it i richer and little acidic. Regular mayo has whole egg in that.