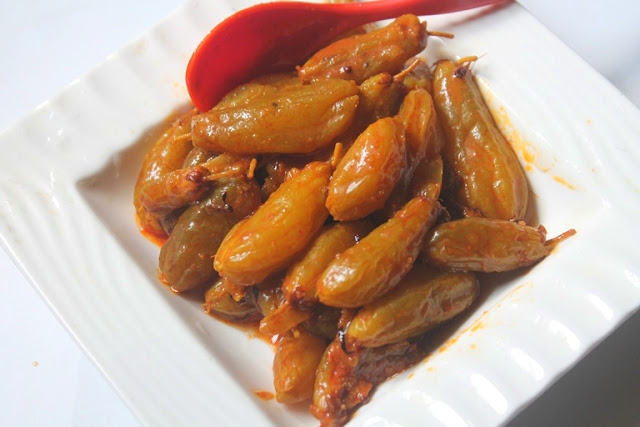 Even if i think of this taste, my mouth is watering. It is lipsmackingly delicious. Bilimbi is a tart fruit which is available everywhere. It is very very cheap, you will get it even for free. This tangy fruit is normally added in fish curry instead of tamarind to give the tartness. When we get this, we usuallt add salt and chopped green chillies to it and let it sit for couple of days. It taste just yum. Hope you will give this a try and let me know how it turns out for you.
Similar Recipes,
Spicy Mango Thokku
Punjabi Raw Mango Pickle
Sweet Mango Pickle
Andhra Mango Pickle
Instant Mango Pickle
Dried Mango Pickle
Mango Chunda
Maavadu
Gooseberry pickle
Gooseberry Thokku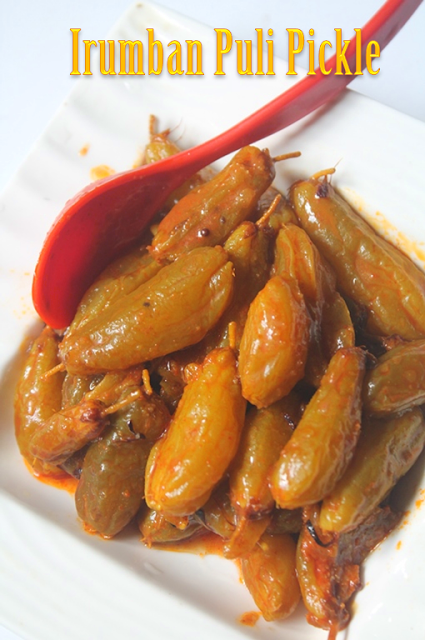 Preparation Time : 10 mins
Cooking Time : 25 mins
Serves: 4


Ingredients:
Oil – 3 tblspn
Mustard Seeds – 1 tsp
Asafoetida / Hing / Kaya Podi – 1/4 tsp
Irumban Puli / Bilimbi – 4 cups
Salt to taste
Turmeric Powder – 1 tsp
Chilli Powder as needed


Method:
Heat oil in a pan, add mustard seeds and asafoetida.
Add the irumban puli and saute for 10 mins till it softens.
Add turmeric and salt and mix well.
Add in chilli powder and mix well.
Cool it and store it in a air tight container for 2 weeks.
Serve.
Pictorial: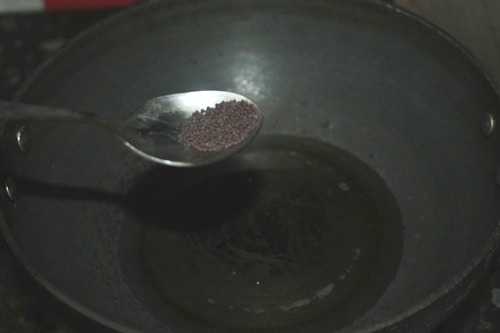 Heat oil in a pan, add mustard seeds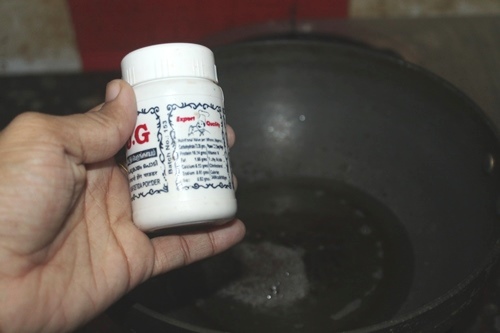 add asafoetida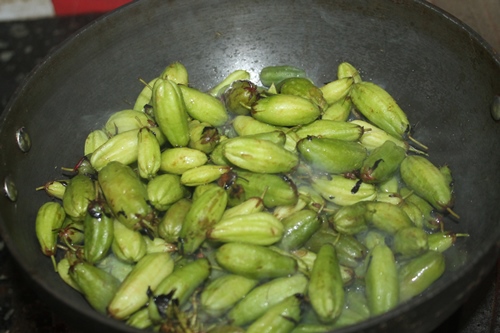 add the bilimbi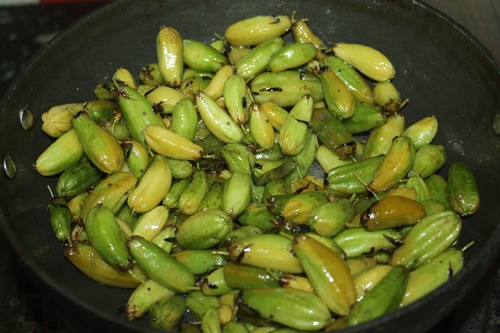 saute well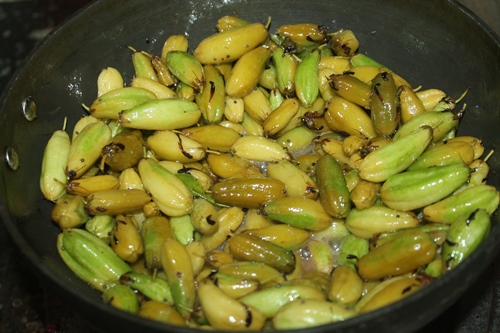 cook till it softens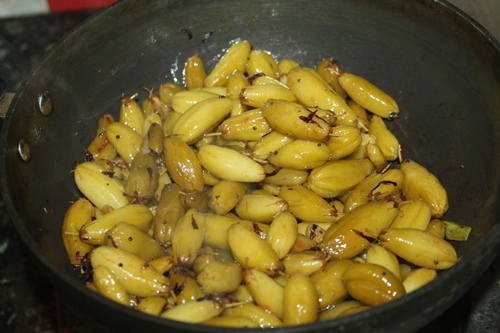 like this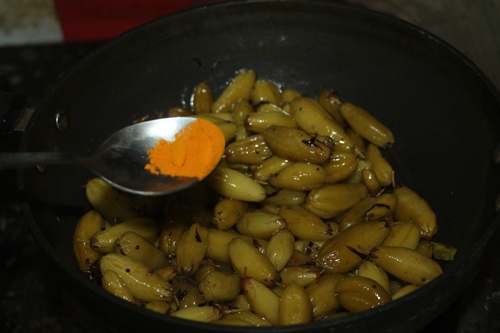 add turmeric powder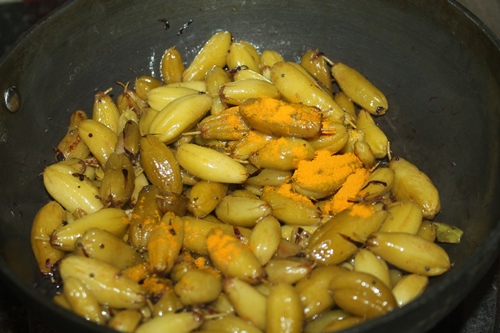 mix well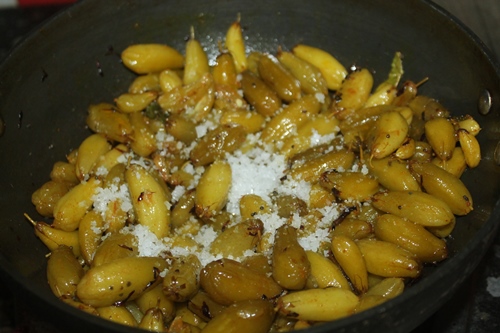 add salt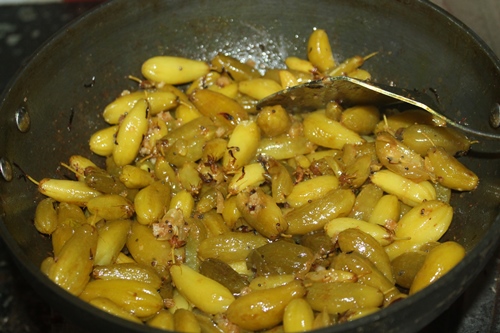 mix well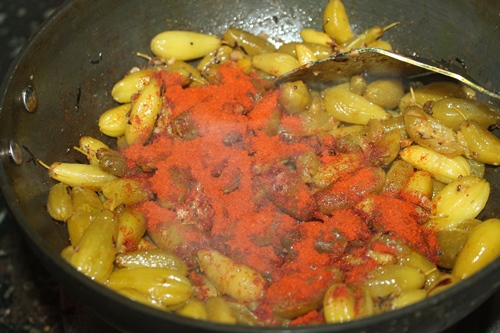 add turmeric powder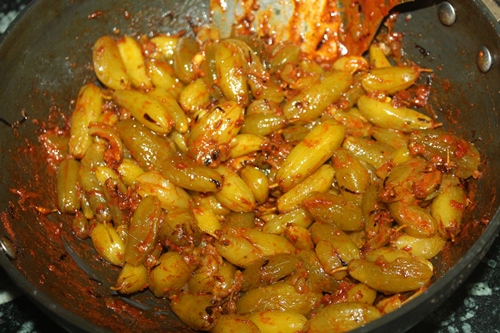 mix well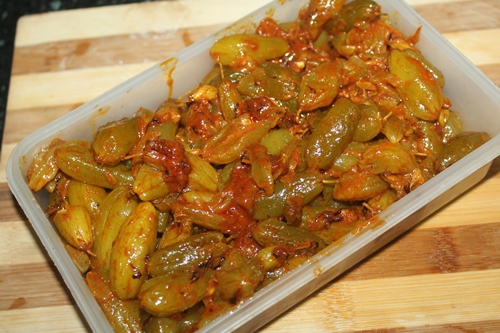 Serve