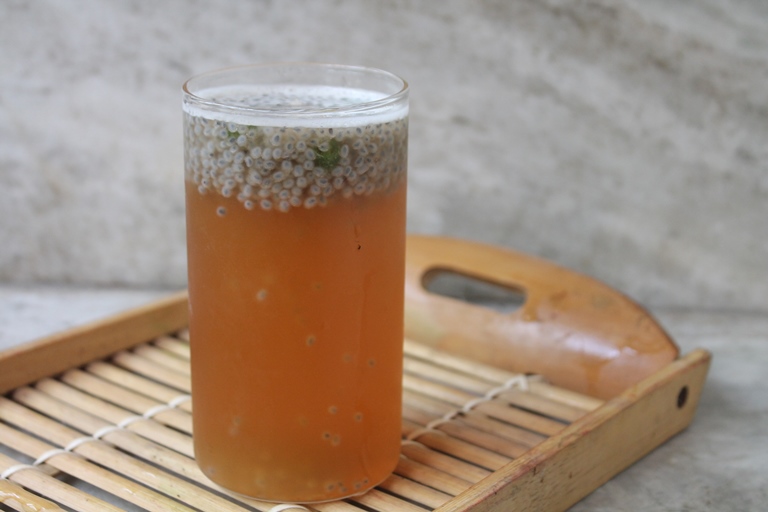 Kulukki Sarbath is a delicious summer drink. It is so refreshing and tasty on this hot summer days. I added some sabja seeds in this for more cooling effect. The drink is sweet and spicy. Try this drink on this hot summer days and it will taste amazing.
Similar Recipes,
Dragon Fruit Pudding
Mint Masala Soda
Blue Curacao Mocktail
Fresh Ginger Ale
Sparkling Pink Lemonade
Watermelon Ginger Cooler
Lemonade
Ginger Ale
Basil Seeds Lemonade
Mint Lemonade
Watermelon Lemonade
Mango Lemonade
Strawberry Lemonade
Mint Masala Soda
Mint Squash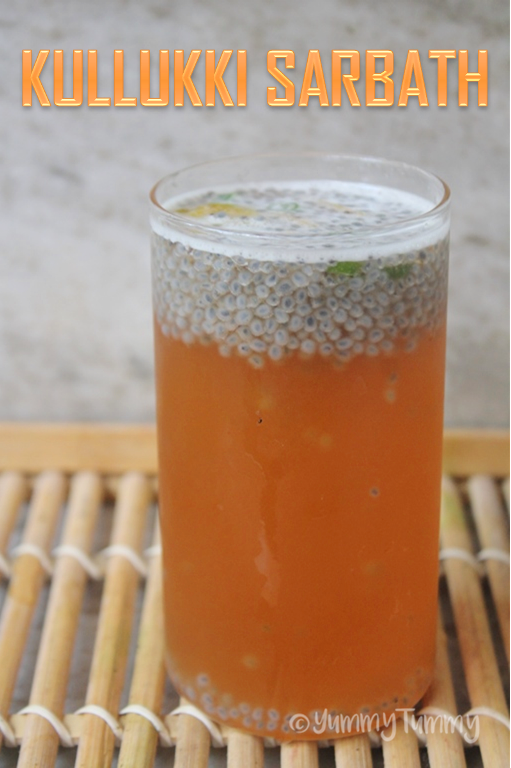 Preparation Time : 10 mins
Serves: 2
Ingredients:
Sabja Seeds – 1 tblspn
Lemon Juice – 2 tblspn or to taste
Green Chilli – 1/2 tsp chopped
Ginger – 1 tsp chopped
Lemon – 1 small piece
Ice Cubes as needed
Cold Water as needed
Nannari Sarbath as needed (Recipe here)
Method:
Take all ingredients in a cocktail shaker and shake well.
Pour it into glass and serve.
Pictorial: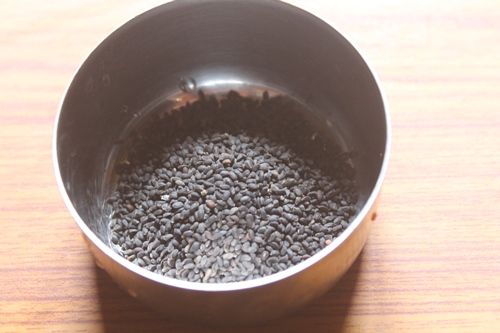 Start by soaking sabja seeds in some water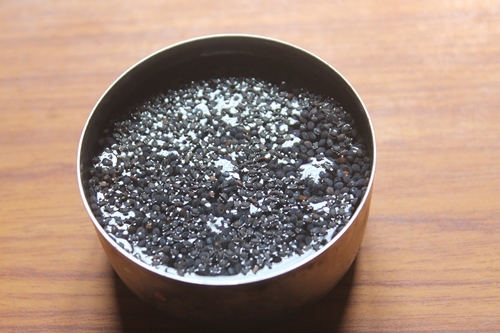 soak it for 10 mins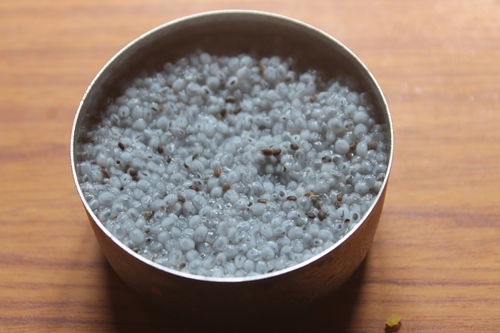 Now it is bloomed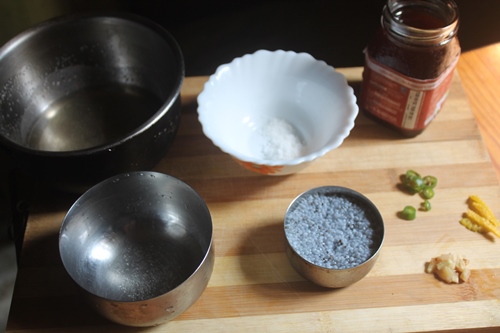 Take your other ingredients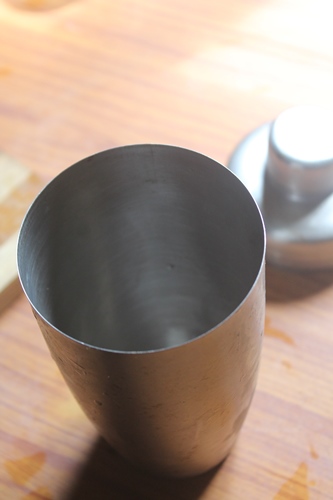 Take a cocktail shaker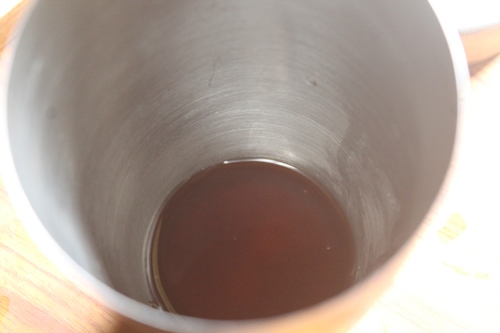 Add sarbath in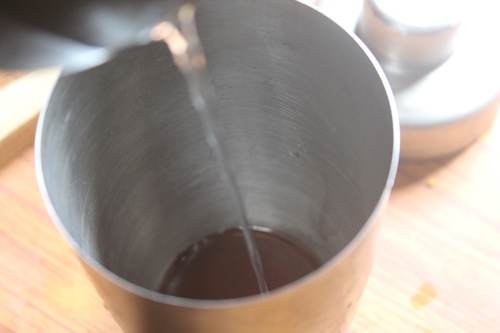 Add in lemon juice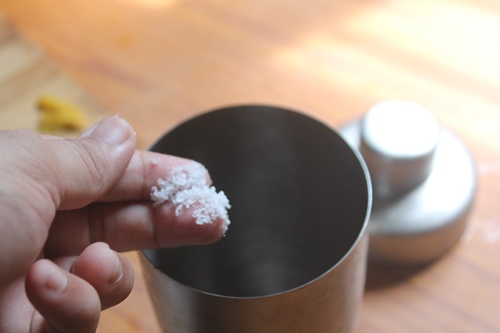 add a pinch of salt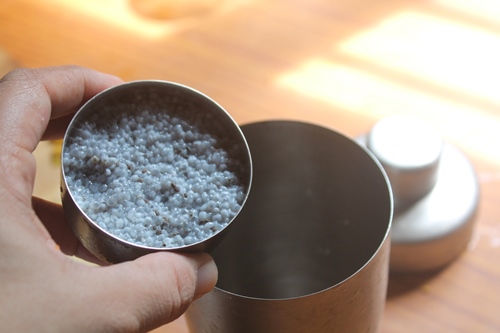 add sabja seeds in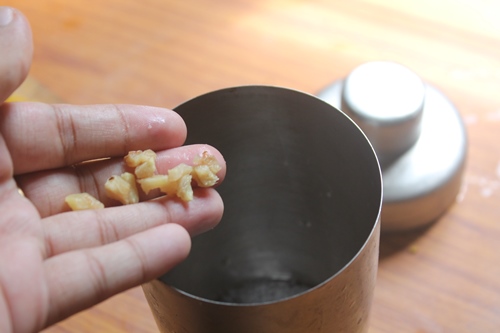 add ginger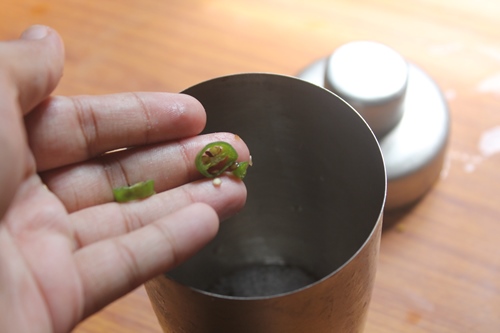 add chillies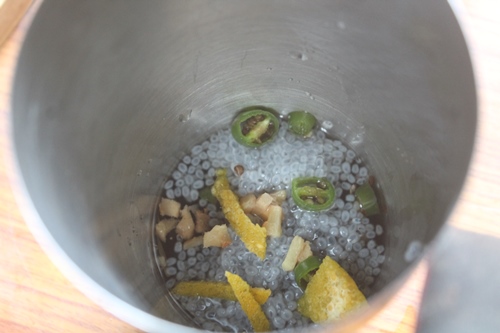 add in lemon peel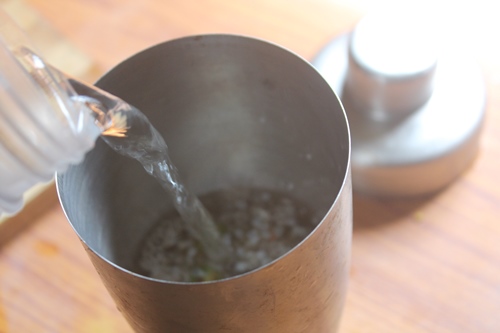 add in ice water and ice cubes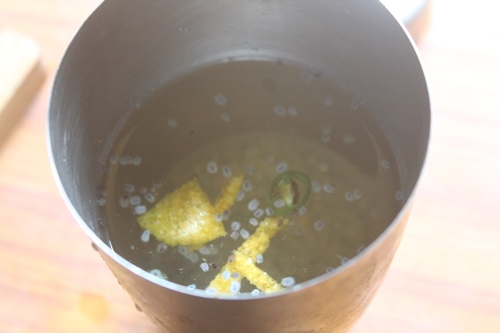 time to shake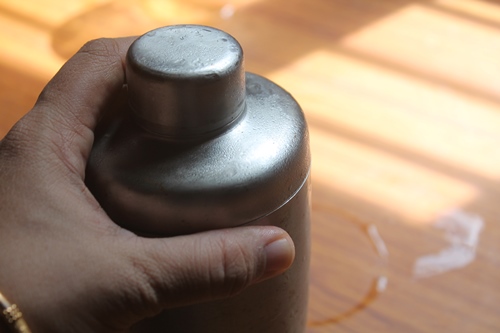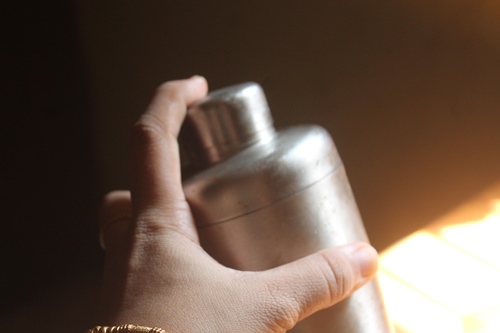 shake it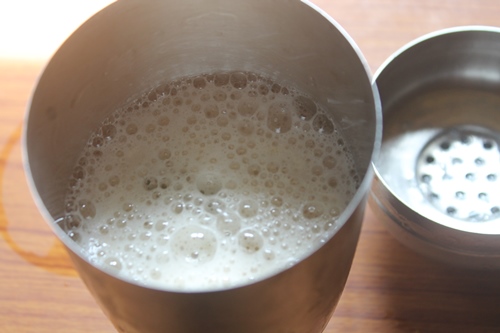 done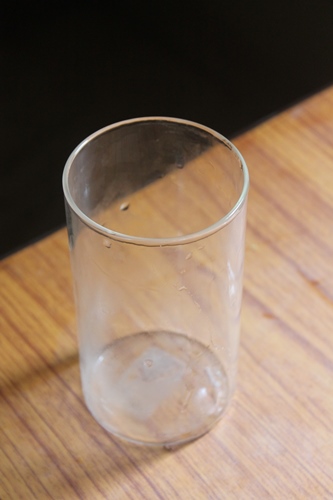 take a serving glass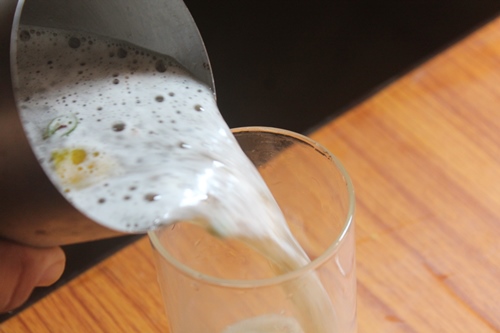 pour it in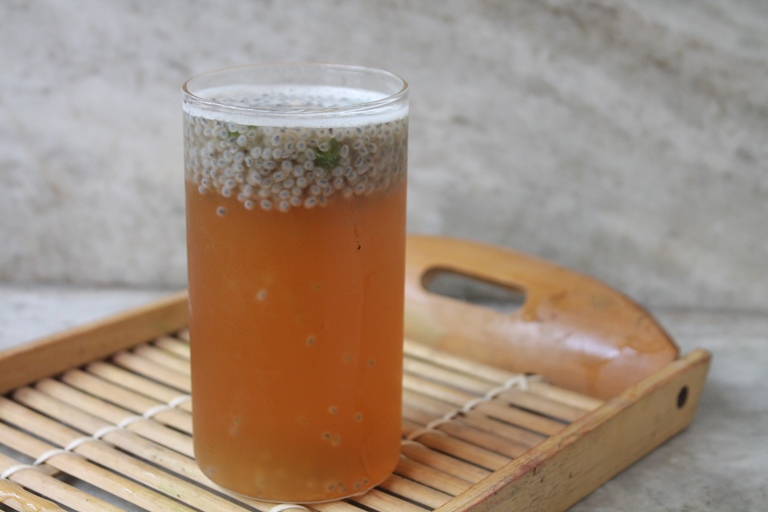 Serve