Coffee panna cotta or coffee pudding is made using milk, cream and instant coffee powder. The pudding is set in individual cups which makes it easy to serve for any parties.
Coffee panna cotta is delicious pudding. It is super easy to make and super tasty. I am sure kids will love it for sure. If you are a fan of coffee flavour then you will love this dessert. 
About Coffee Panna cotta
Milk and cream heated together with sugar, coffee and agar agar. This concoction is then poured into individual serving cups and chilled till set.
The pudding can be set in individual ramekins of any fancy cups. So you don't need to un mould the panna cotta when serving. You can serve it right in the glass.
How to Make Coffee Panna cotta
Coffee - You can use instant coffee powder or instant espresso for making this pudding. 
Dairy - milk and cream is used in this. I used equal portion of milk and cream. You can increase cream quantity for more rich and silkier panna cotta, in which case you have to reduce milk.
Sugar - panna cottas are not too sweet. so add sugar accordingly. You can serve this with chocolate sauce or coffee sauce later.
Agar agar - agar agar is used for setting. instead of agar agar you could use gelatin as well. In which case you have to use more gelatin. 
Agar Agar is much more powerful than gelatin. 1 teaspoon agar powder is equivalent to 8 teaspoon gelatin powder.
Similar Recipes,
Caramel Pudding
Cherry Pannacotta
Mango Pudding
Sago Pudding
Apple Pudding
This is a delicious coffee pudding which taste yummy. It is great for summer and taste refreshing. Hope you will give this a try and let me know how it turns out for you.
Pro Tips
Don't use too much agar agar because the pudding will get too hard.
Boil milk and cream till it is just simmering. 
Instead of agar agar strips you could use agar agar powder as well.
You could pour this in mini cups for setting. For un moulding dip the bowl in warm water for just few seconds and then un mould.
For un moulding panna cotta
Un moulding panna cotta is very easy. First you can pour panna cotta mix in any small bowls.
Let the panna cotta set completely. It will take nearly 3 to 4 hours. but overnight is best.
Take warm water in a large bowl.
Take the panna cotta and dip it for few seconds in warm water. 
Now take your serving plate, invert the pudding onto the plate. 
If there is any air blocking the panna cotta from un moulding, use a spatula to gently remove it from the sides so the air bubble is released.
Wipe off the plates for any watery residue and serve.
If you have any questions not covered in this post and if you need help, leave me a comment or mail me @[email protected] and I'll help as soon as I can.
Follow me on Instagram, Facebook, Pinterest ,Youtube and Twitter for more Yummy Tummy inspiration.
IF YOU MAKE THIS RECIPE OR ANYTHING FROM YUMMY TUMMY, MAKE SURE TO POST IT AND TAG ME SO I CAN SEE ALL OF YOUR CREATIONS!! #YUMMYTUMMYAARTHI AND @YUMMYTUMMYAARTHI ON INSTAGRAM!
📖 Recipe Card
Coffee panna cotta step by step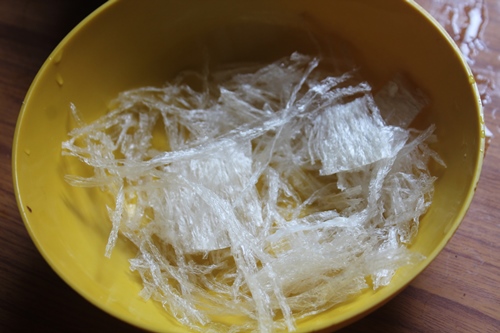 Take china grass in a bowl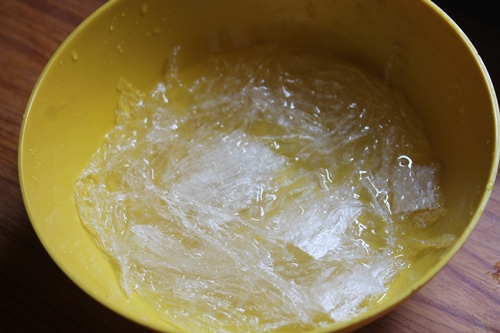 cover with water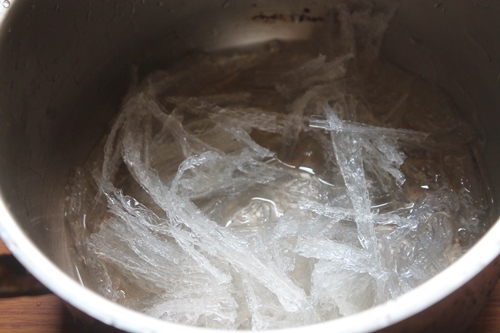 take it in a pot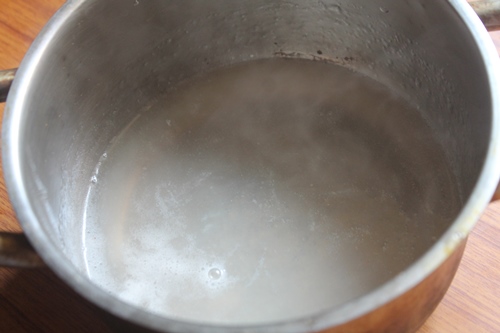 melt gently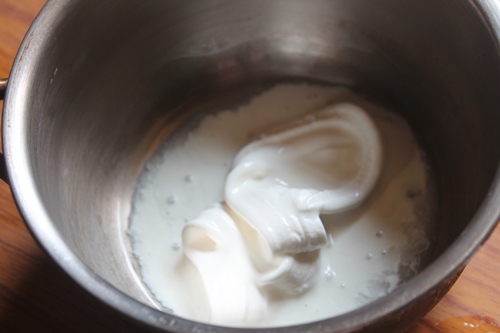 take cream in a bowl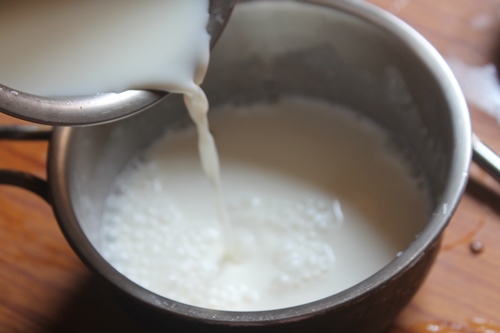 add milk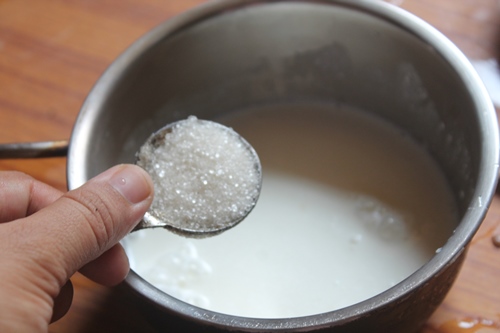 sugar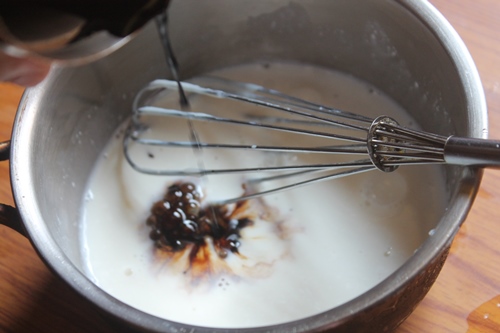 add coffee powder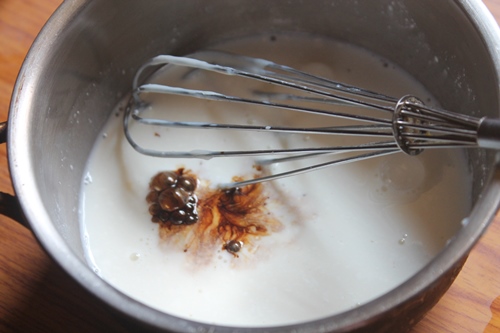 mix well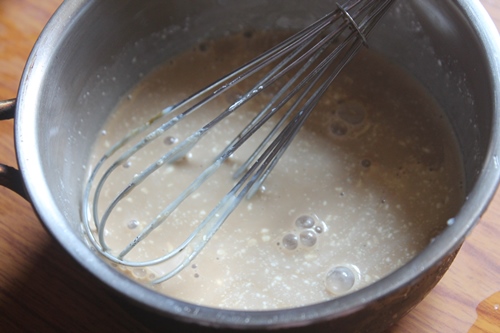 simmer till it comes to a boil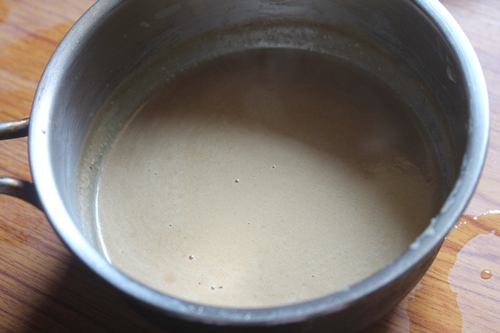 now it is all heated through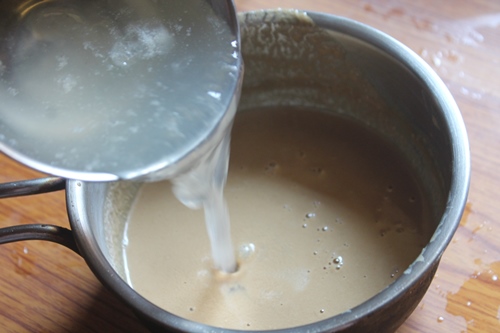 add agar agar mix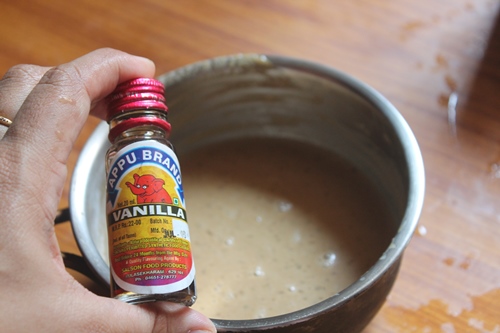 add vanilla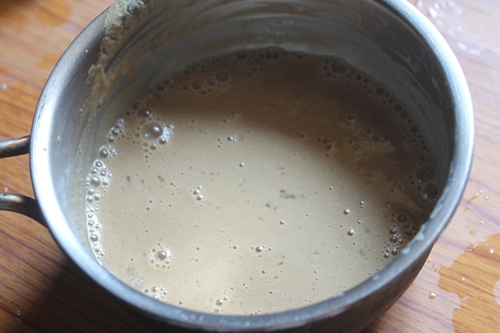 mix well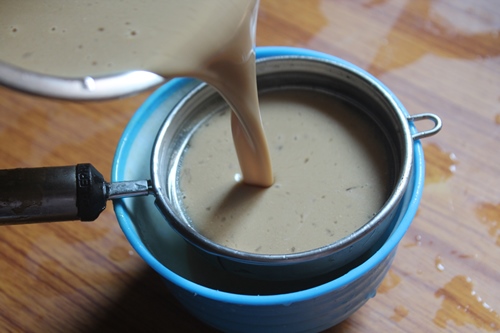 strain it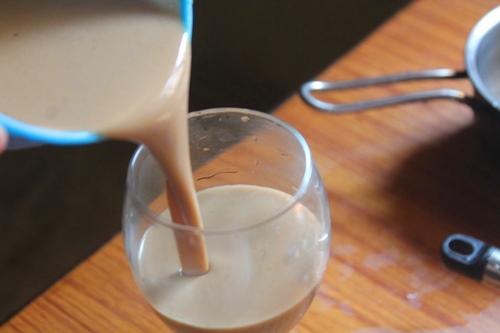 pour it in and chill till set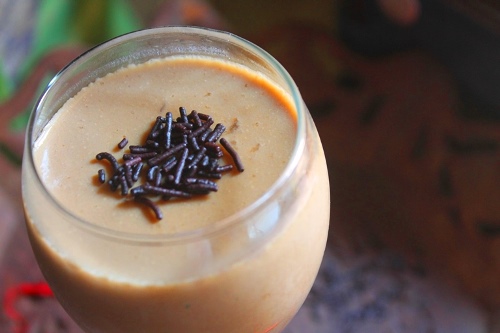 Serve
Related Posts