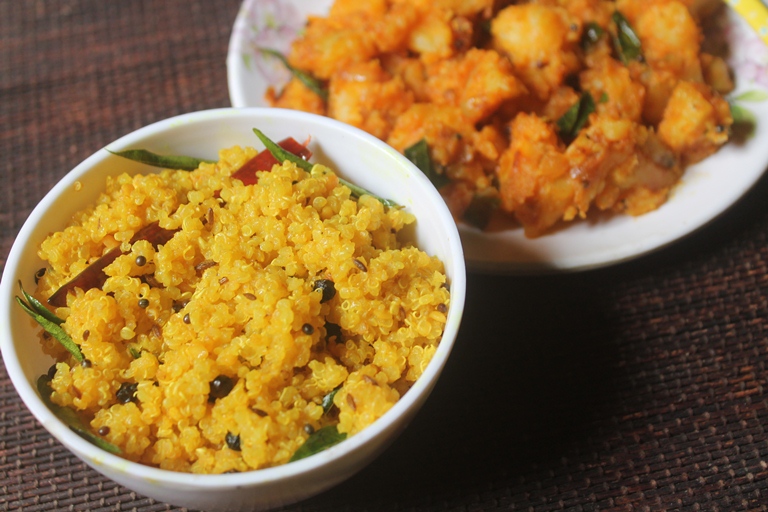 Pin
SOURCE: WIKI
Quinoa in Spanish, from Quechua kinwa or kinuwa. is a species of the goosefoot genus, a grain crop grown primarily for its edibleseeds. It is a pseudocereal, similar in some respects to buckwheat, rather than a true cereal, as it is not a member of the true grass family.
I have been using this nutritious grain for a few months now and i love it to the core. To my surprise it turned out to be delicious, i loved it. To my tastebuds it almost tasted like wheat rava. I made this fried rice and loved it.Planning to try few more recipes as well.
Similar Recipes,
How to cook Quinoa
Quinoa Veggie Stir Fry
https://www.yummytummyaarthi.com/2017/01/quinoa-idli-recipe-how-to-make-quinoa.html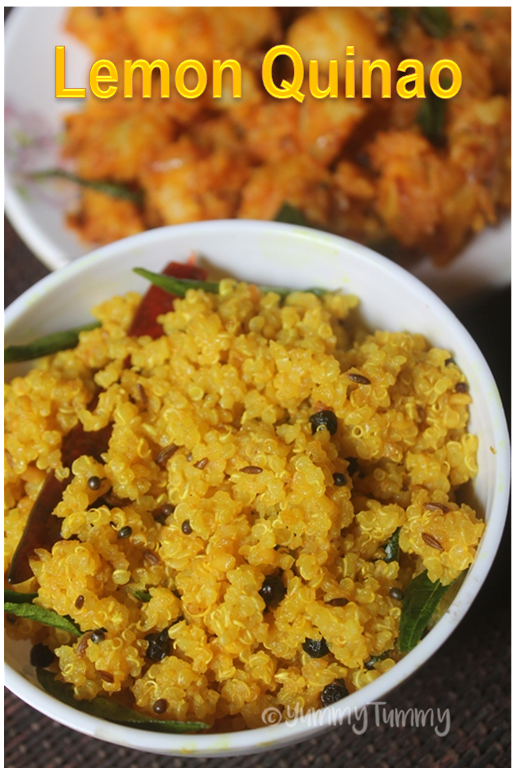 Pin
Hope you will give this a try and let me know how it turns out for you.
https://www.yummytummyaarthi.com/2016/07/quinao-veggie-stir-fry-recipe-stir-fry.html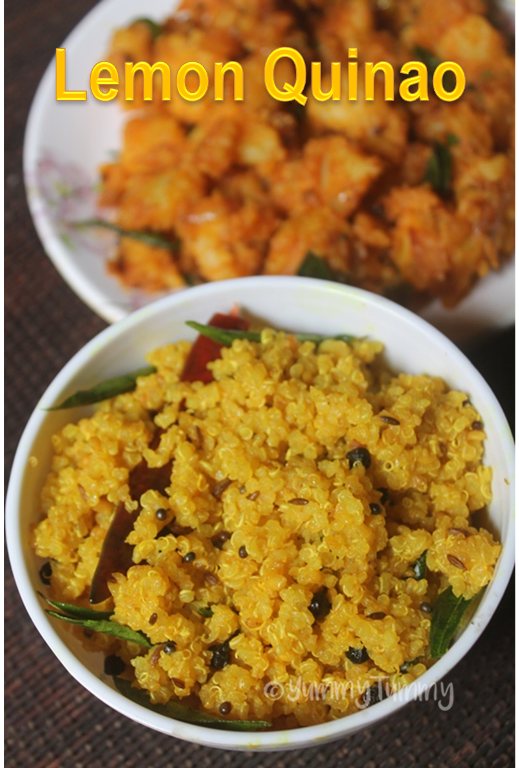 Pin
Lemon Quinoa Recipe - Quinoa Lemon Rice - Healthy Quinoa Recipes
Super delicious lemon quinoa recipe which is made similar to lemon rice. It taste tangy and delicious. It is very nutritious and super good for you.
Ingredients
Quinoa - 1 cup

Water - 2 cups

Oil - 2 tsp

Mustard Seeds / Kaduku - 1 tsp

Urad dal / Ulundu Paruppu - 1 tsp

Asafoetida / Hing / Kaya Podi - a pinch

Cumin Seeds - ½ tsp

Black Pepper - 1 tsp

Dry Red Chilli - 2

Curry leaves a sprig

Turmeric powder - 1 tsp

Lemon Juice - from 1 lemon

Salt to taste
Instructions
Cook quinoa in 2 cups of water or as per package directions. Fluff it and set aside to cool.

Heat oil in a nonstick pan. Add all seasoning ingredients and let it sizzle.

Add turmeric powder, salt and mix well. Add lemon juice and mix well.

Add cooked quinoa and mix well.

Stir fry for few mins.,

Serve.
Pictorial:
1)Cook quinao as per package directions. Or check this link for recipe
https://www.yummytummyaarthi.com/2016/07/how-to-cook-quinoa-quinoa-recipe.html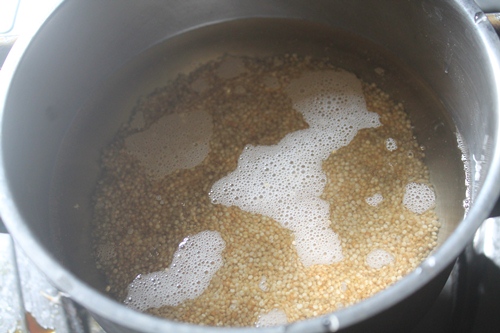 Pin
2) Fluff up the quinoa and set aside.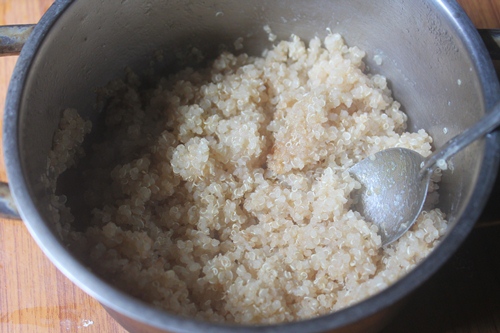 Pin
3)Heat oil in a nonstick pan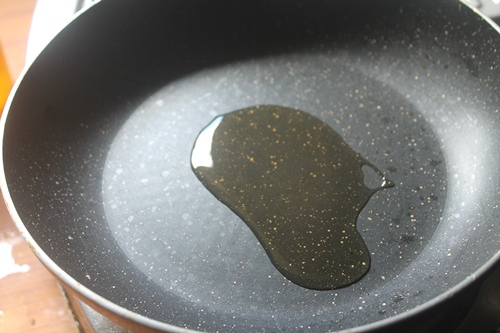 Pin
4)Add mustard and urad dal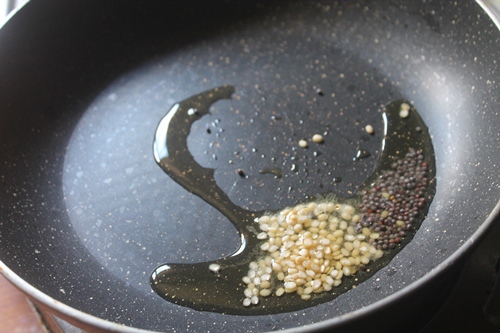 Pin
5)let them sizzle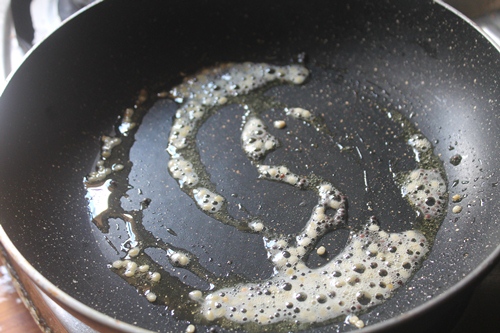 Pin
6)Add in little cumin seeds and black pepper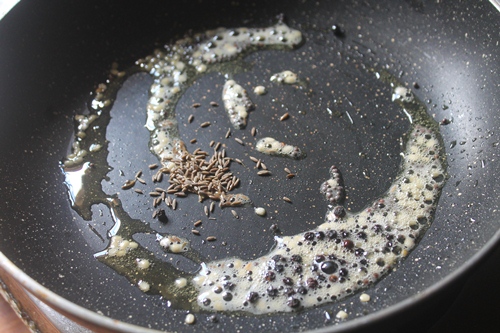 Pin
7)Add in some asafoetida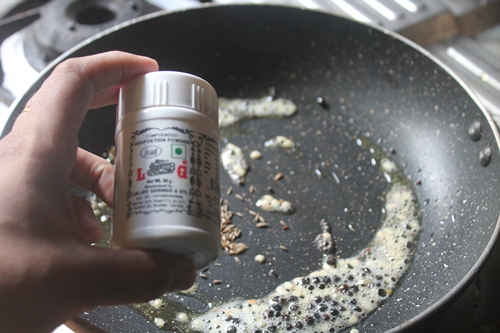 Pin
8)Add in dry red chillies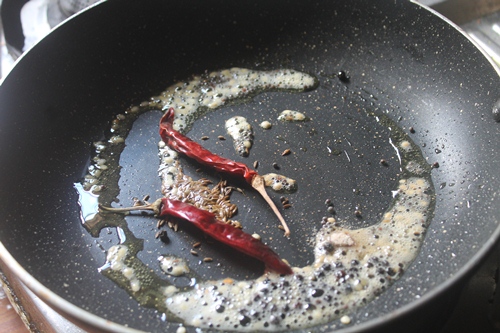 Pin
9)Add in curry leaves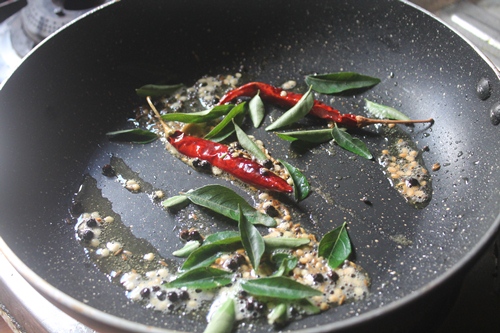 Pin
10)Add a dash of turmeric powder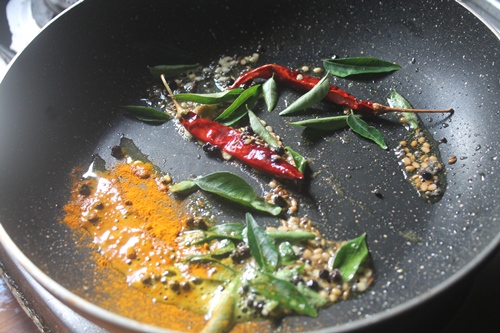 Pin
11)Mix well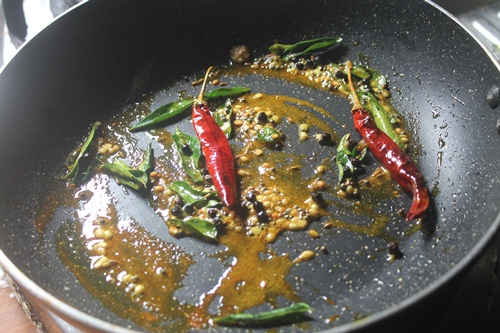 Pin
12)Add lemon juice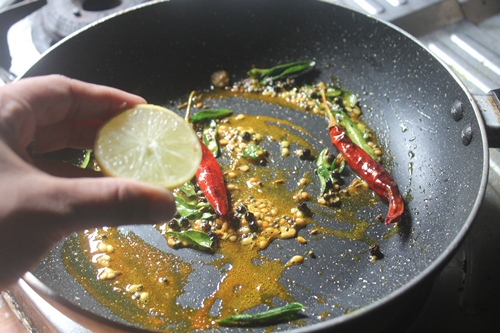 Pin
13)Mix well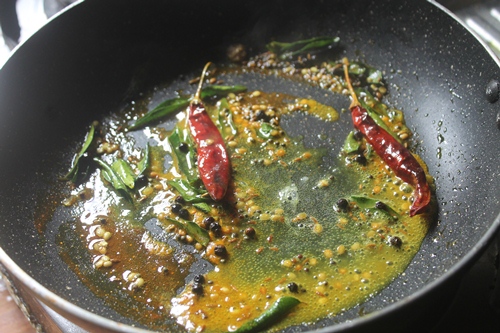 Pin
14)Add salt to taste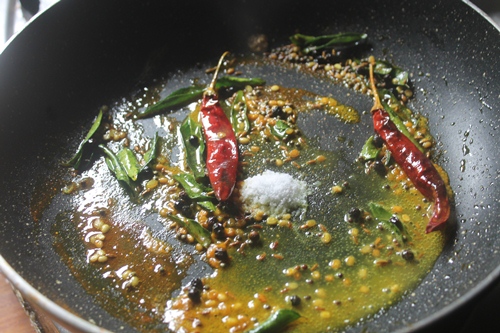 Pin
15)Mix well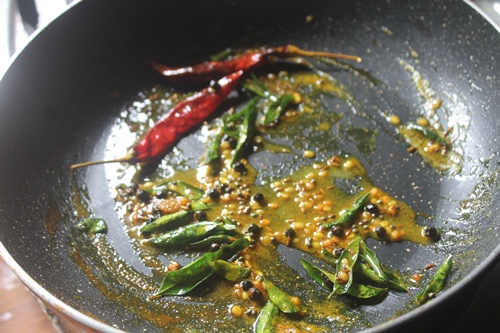 Pin
16)Add in quinoa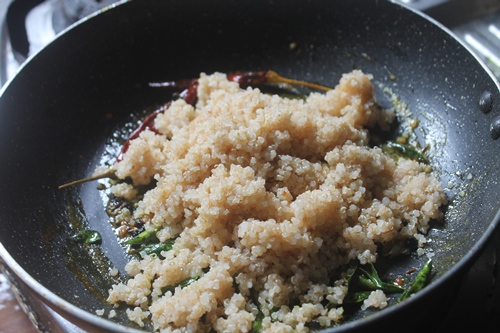 Pin
17)Toss gently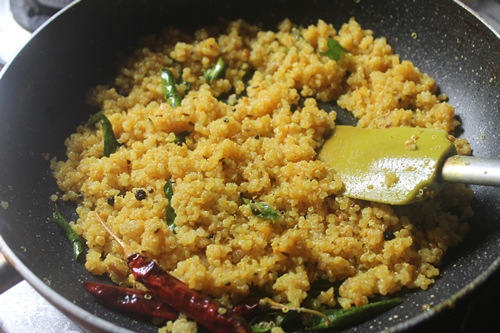 Pin
18)Stir fry for few mins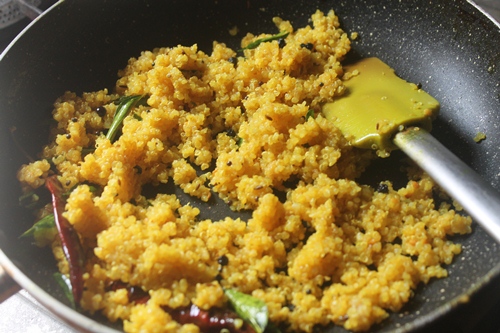 Pin
19)Serve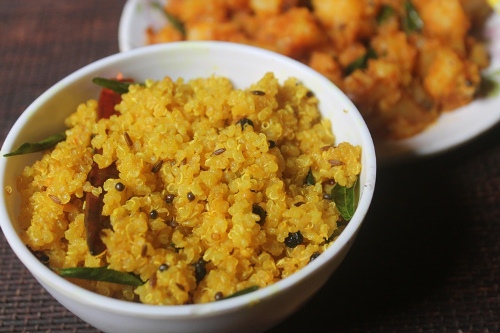 Pin