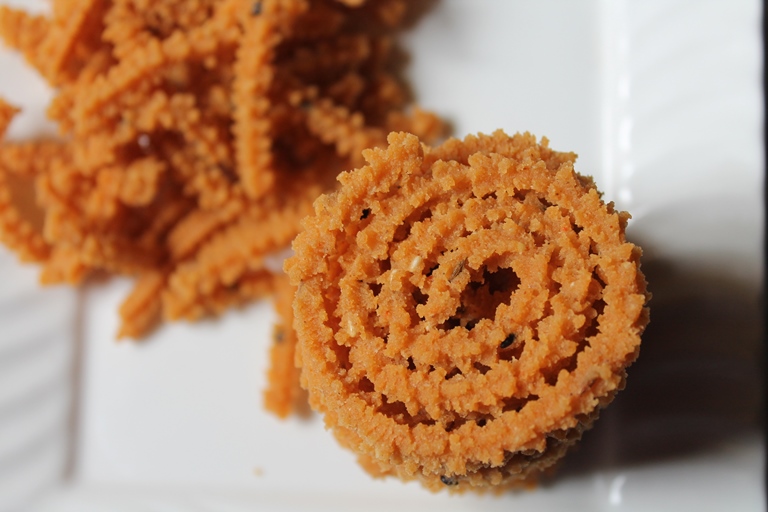 Finally i finished my diwali recipes. I have packed them and have gifted it to friends as well. Now i am gonna help my mom in making her diwali recipes..In the mean time i am rushing up with my post so i can share all the recipes which i made before diwali..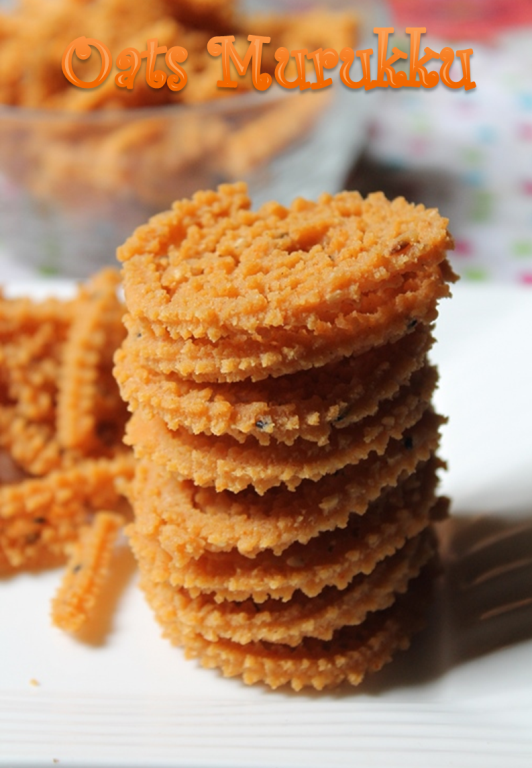 This is one recipe which i came across when i was browsing through my reader. It impressed me so much and i made it instantly..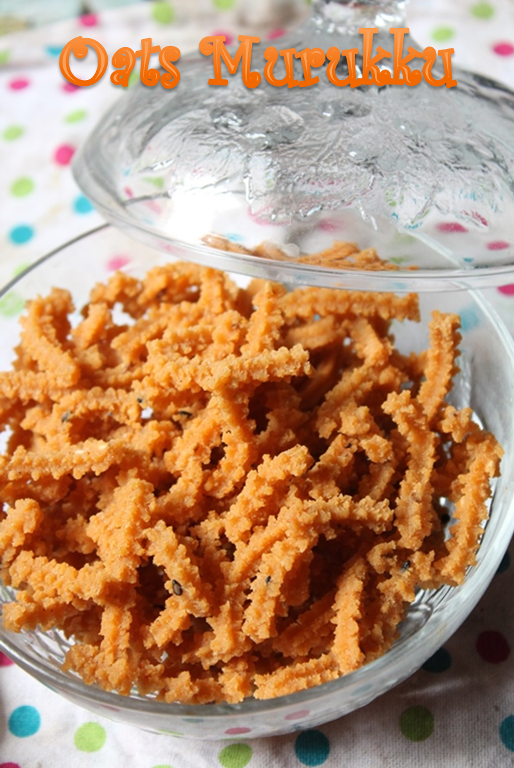 This murukku is so easy to make but extremely crunchy. Loved it so much. You can make it whatever shape you like too, using different press.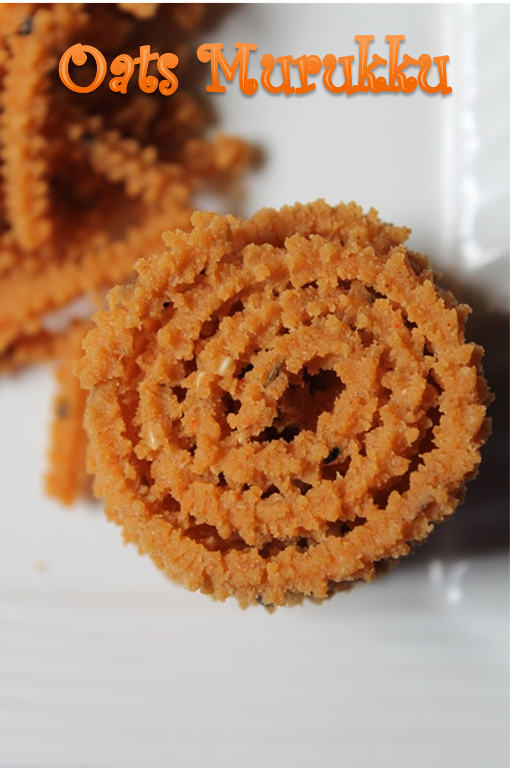 Hope you will try this out and let me know how it turned out for you..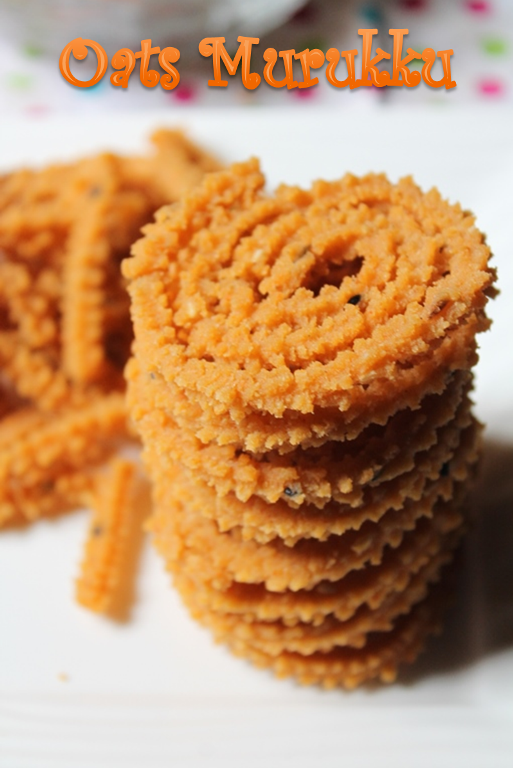 Preparation Time : 10 mins
Cooking Time : 1 to 2 mins per batch
Makes : 20 murukku
Ingredients:
Rice Flour / Arisi Mavu – 1 cup
Oats – 1/4 cup ( I used my 1/2 cup of
OATS FLOUR
)
Roasted Gram Dal / Pottu Kadalai – 1/4 cup
Chilli Powder – 1 tsp
Sesame Seeds – 1 tsp
Cumin Seeds / Jeerakam – 1/2 tsp
Asafoetida / Hing / Kaya Podi – a pinch
Salt to taste
Oil for Deep frying + 2 tsp
Water as needed
Method:
Take oats in a dry pan and roast it. Now take it in a blender along with roasted gram dal and powder it finely. Now pour this in a sieve and sift it.
Add in rice flour and all the other ingredients except oil and knead it well.
Now heat 2 tsp of oil till smoking and pour this over the dough and mix well.
Now put the dough into your favourite press and make small murukku.
Heat oil for deep frying. Drop murukku in and fry till the shh sound subsides from the oil. Drain it.
Let it cool. Store it in a air tight container.
Pictorial: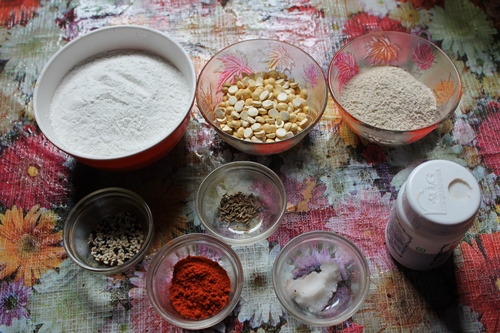 Take all your ingredients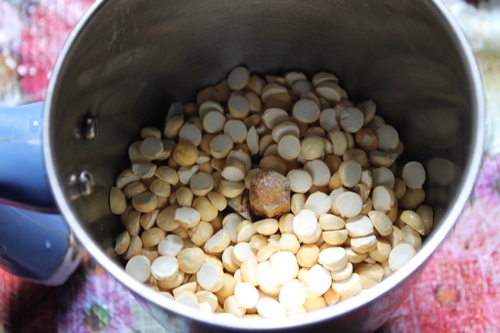 Take roasted gram dal in a blender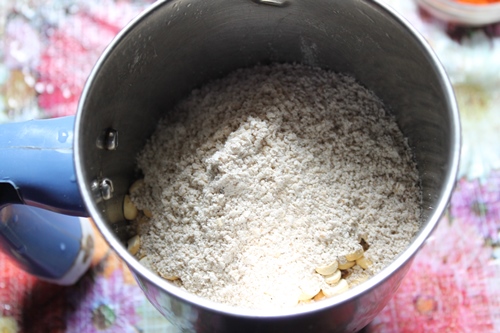 add in some oats flour ( I dry roasted some oats and powdered it)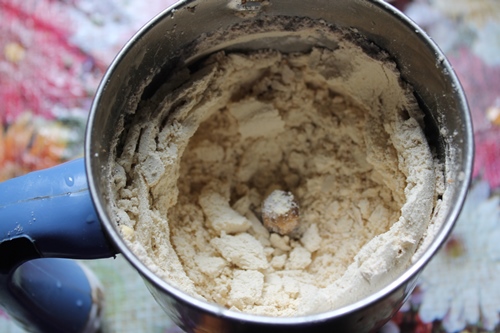 powder it finely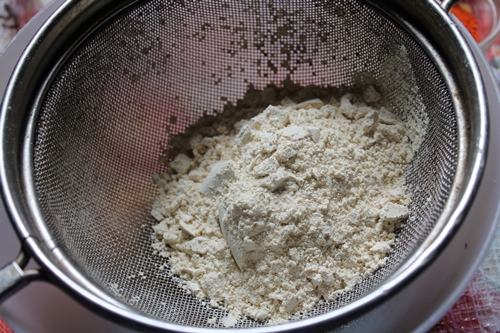 now pour that into a sifter and sieve it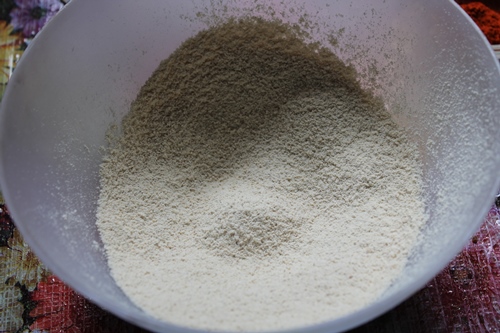 now it is fine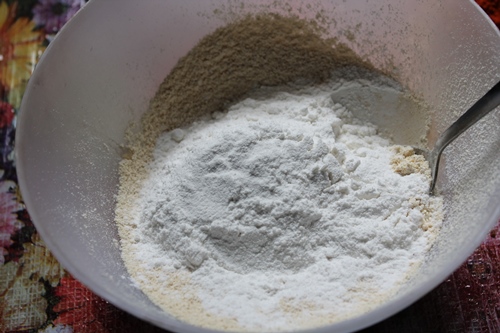 add in rice flour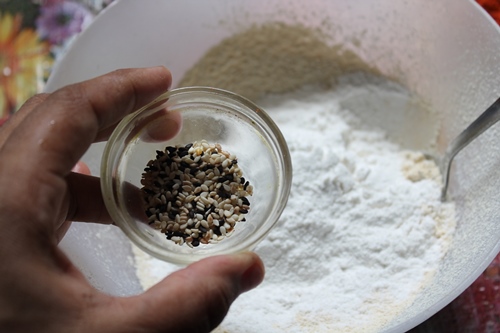 some sesame seeds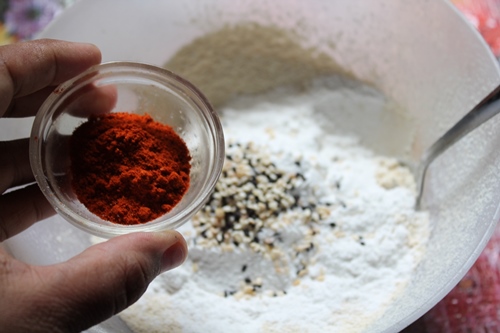 chilli powder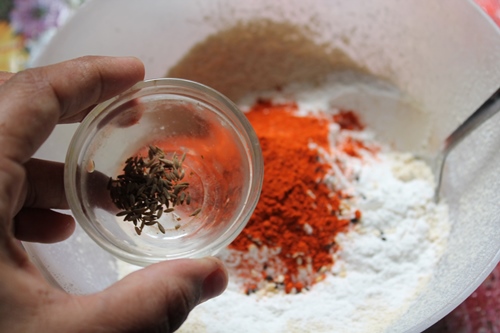 cumin seeds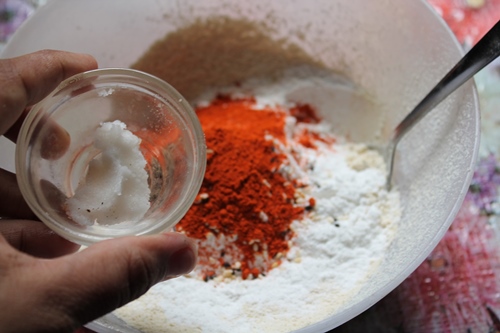 salt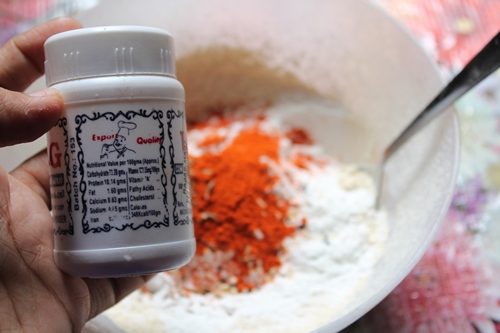 asafoetida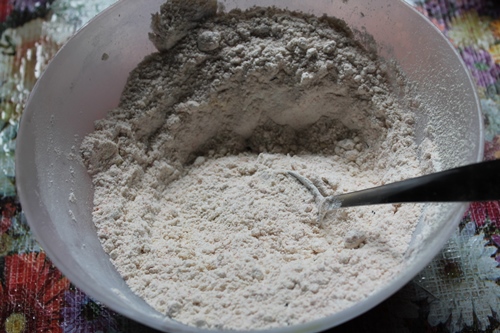 mix well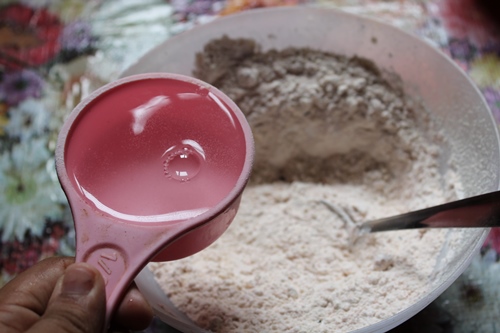 add water slowly and knead it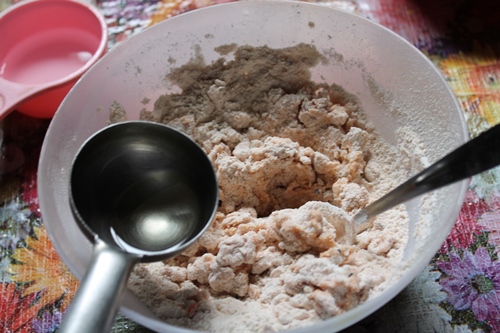 i added a spoon of hot oil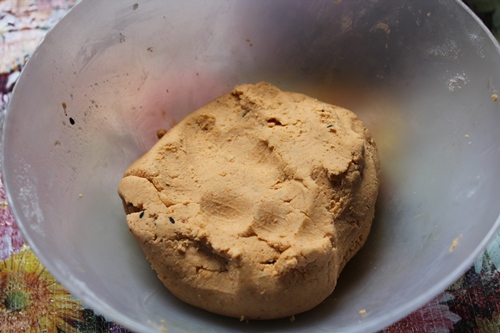 knead this to a soft dough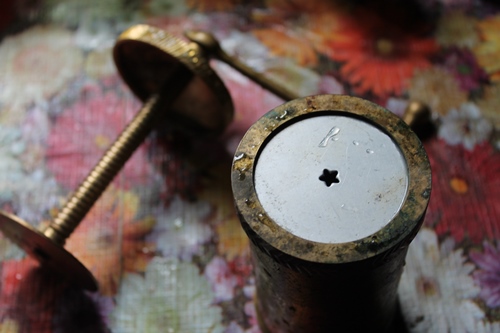 you can use any press, i used star mould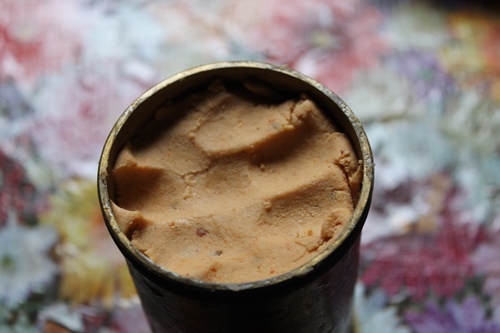 fill the press with dough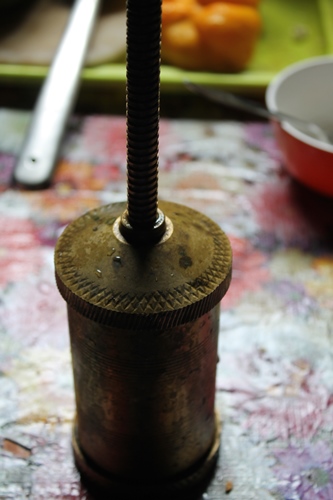 press it out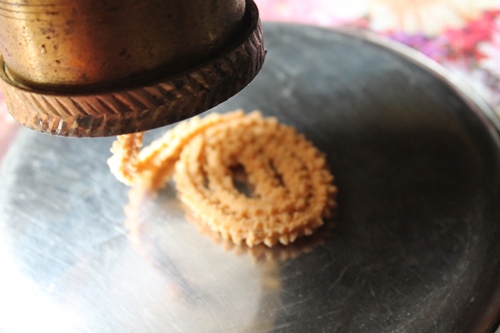 make small murukku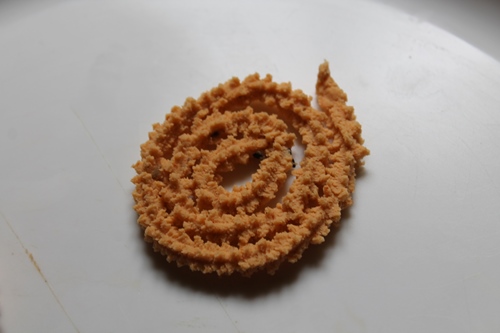 now time to fry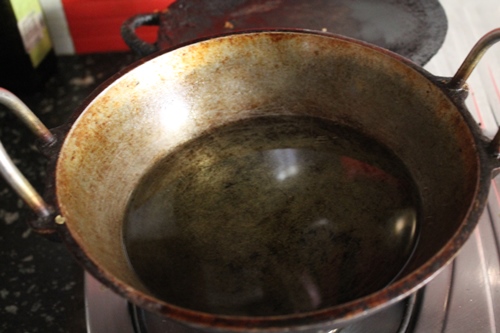 heat oil for deep frying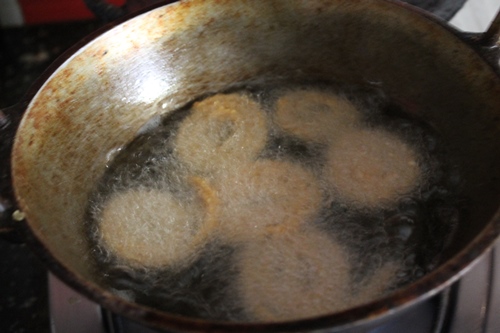 drop in hot oil and fry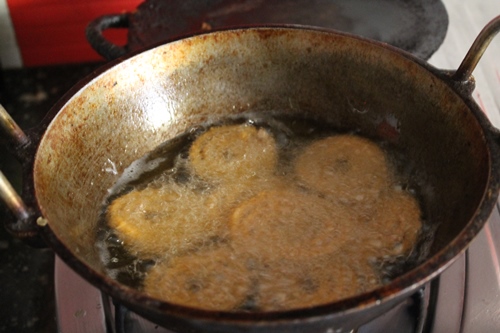 fry till the shh sound leaves from this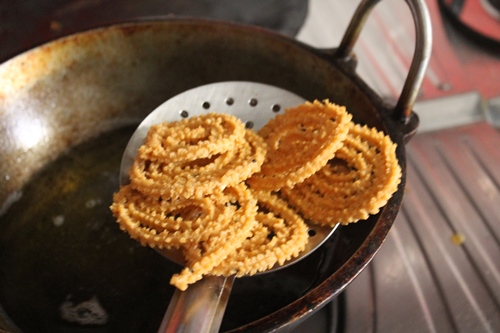 drain it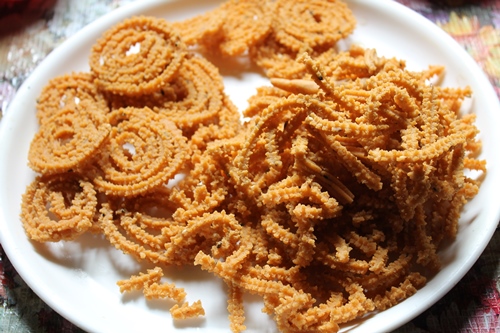 I made some normal murukku too..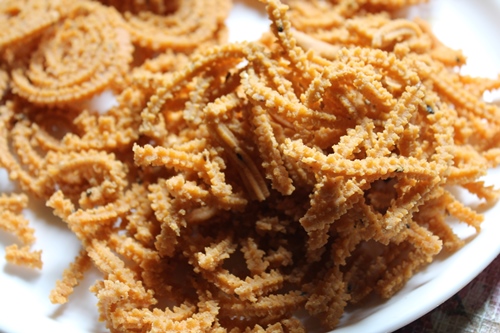 I pressed it directly over hot oil and fried it till crispy