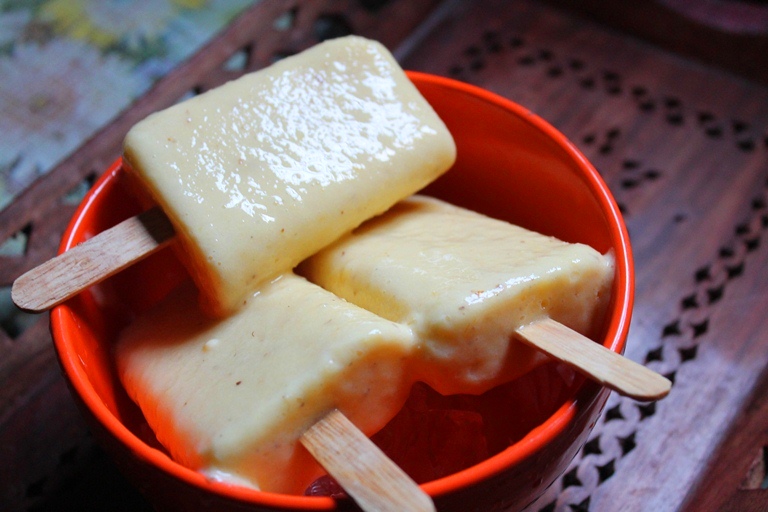 It is popsicle time, i have been making many many popsicle recently. I enjoy making them. They are easy to make, moreover very tasty and healthy. I have few more coming on its way.
Similar Recipes,
Mint Lemon Popsicles
Strawberry Popsicles
Mango Popsicles
Grape Popsicles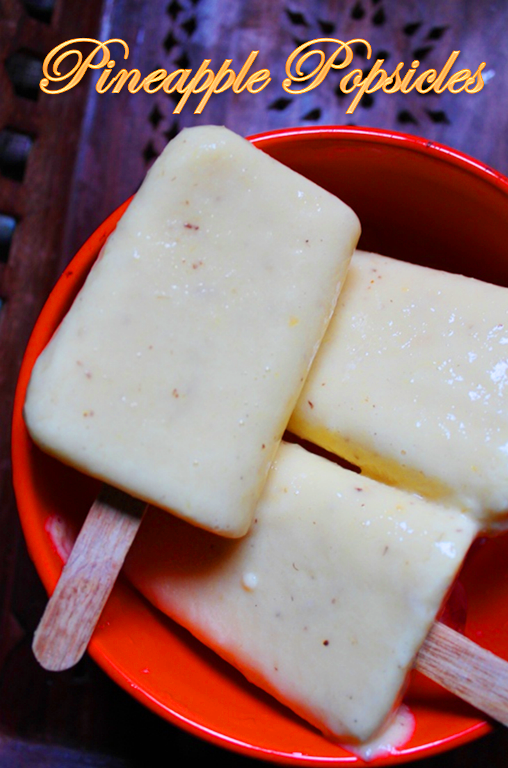 Pineapple popsicles is my favourite. I love those creamy popsicles which is available in market, so i added some milk to this and made popsicles out of it.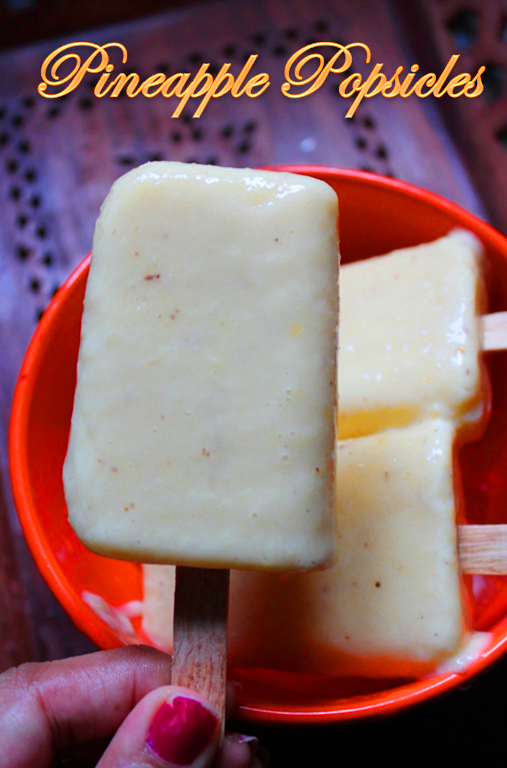 Hope you will give this a try and let me know how it turns out for you..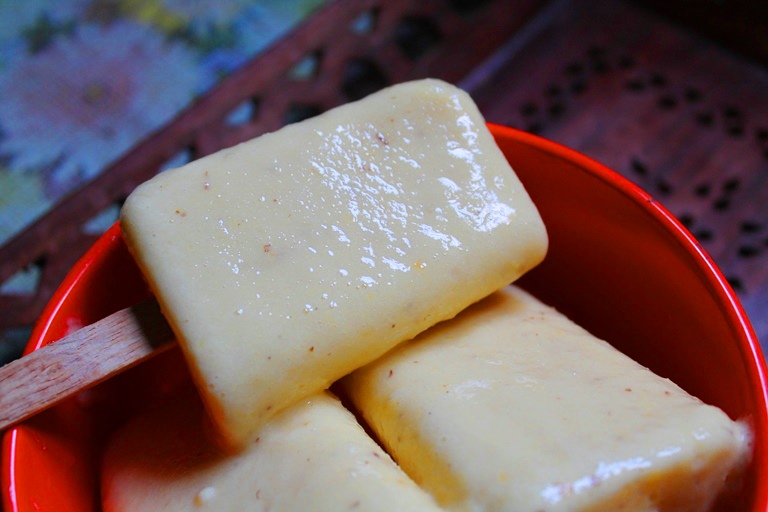 Preparation Time : 10 mins
Freezing Time : Overnight
Makes – 6 to 8 popsicles
Ingredients:
Pineapples – 3 cup chopped
Milk – 1 cup
Sugar – 1/2 cup or to taste
Pineapple Essence – 1/2 tsp
Method:
Take everything in a blender, make it into a smooth puree.
Pour it into popsicle mould and freeze for 1 to 2 hours. Now insert a popsicle stick into it and freeze overnight.
For demoulding, run the mould under tap water for a min and unmould.
Serve immediately.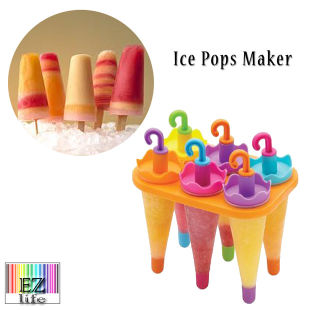 Pictorial: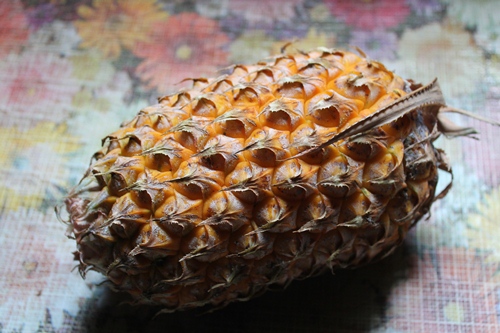 You need a ripe pineapple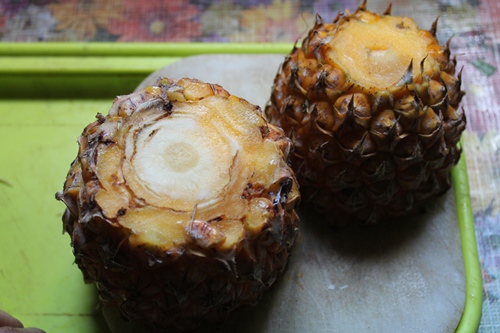 Cu them in half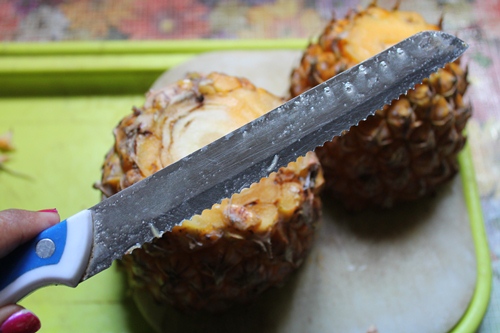 Use a serrated knife for easy slicing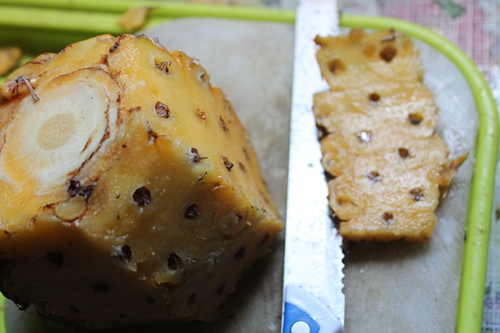 slice the skin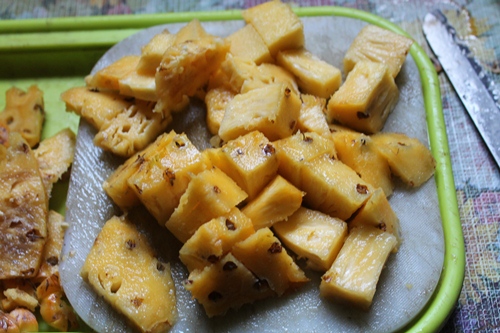 chop the pineapples into small pieces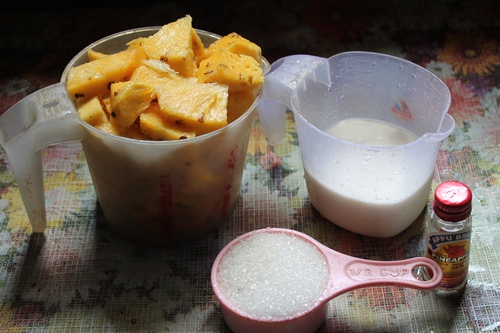 Take your other ingredients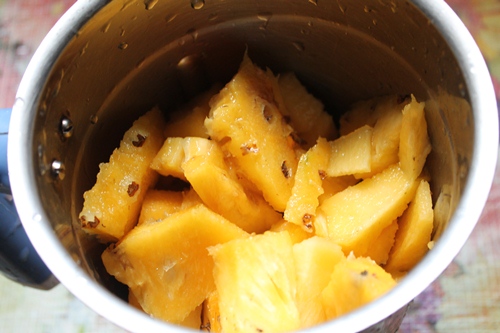 Take pineapples in a blender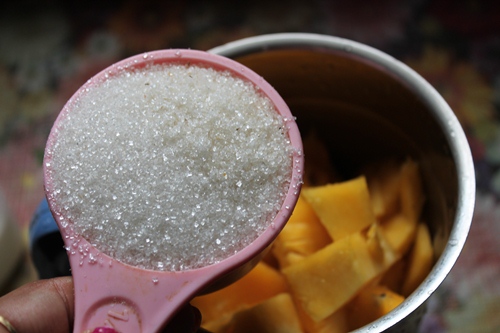 Add in sugar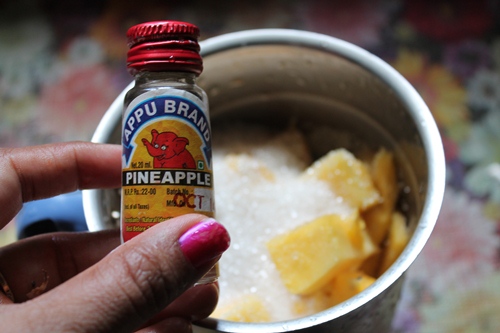 and some pineapple essence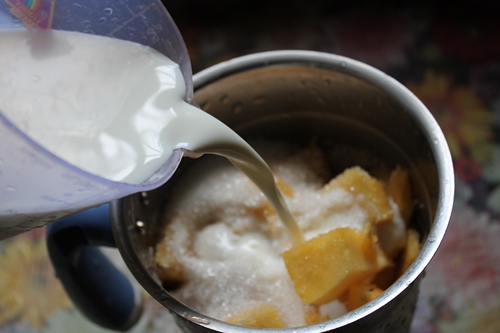 add in milk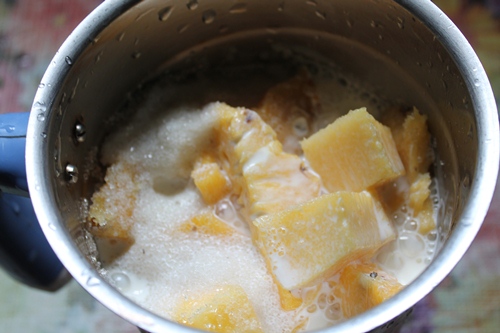 time to blend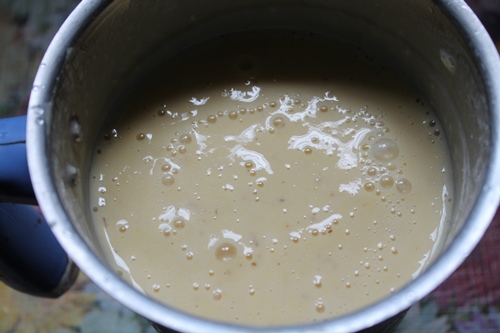 make it into a smooth puree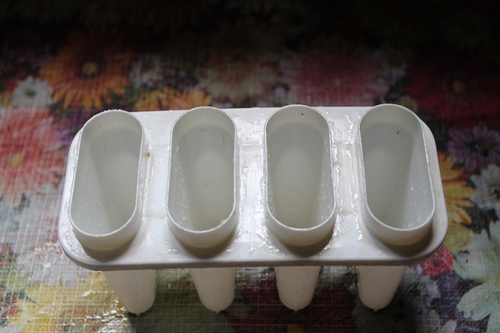 take your popsicle mould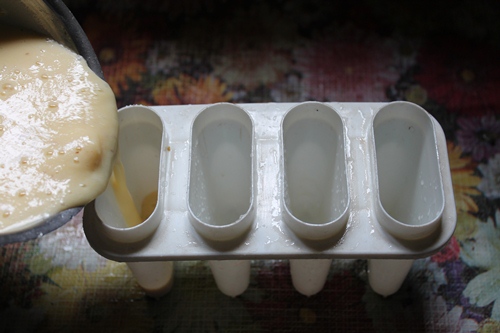 pour the mix in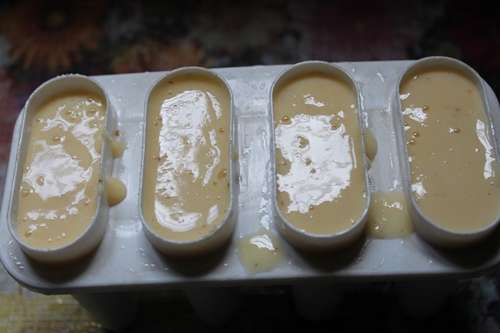 once it is filled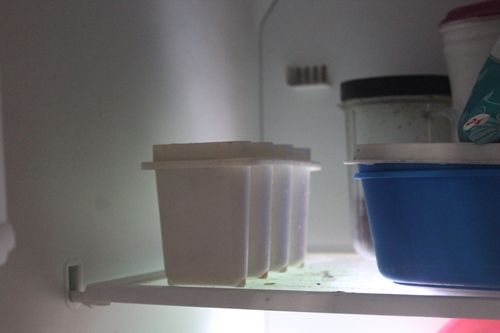 Pop it in the freezer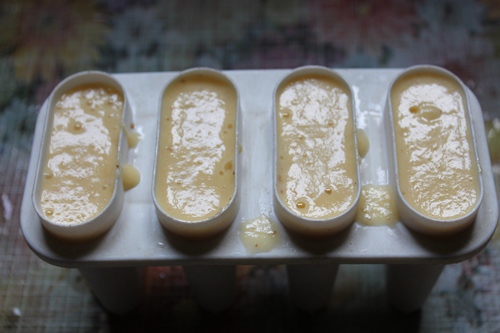 After 2 hours it must have half frozen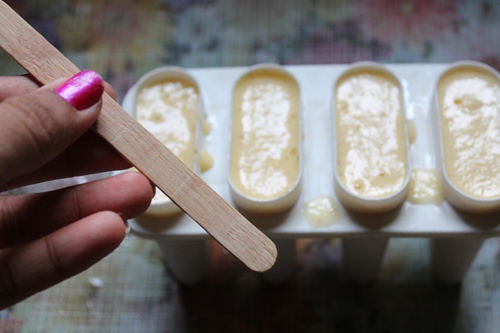 take a popsicle stick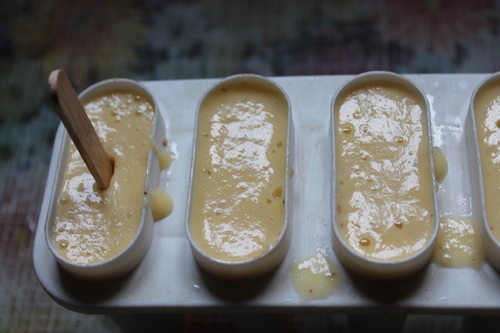 insert it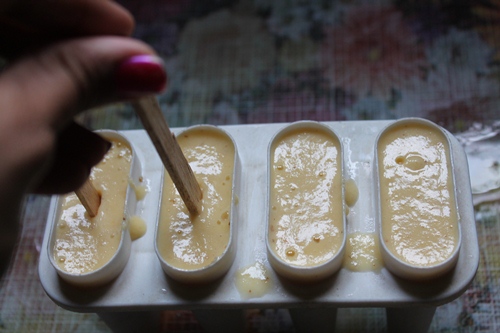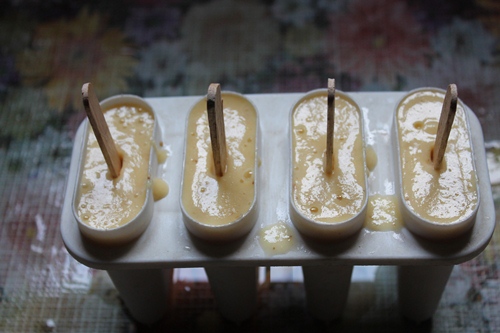 all done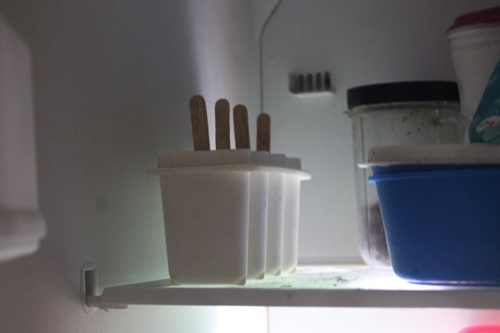 pop it in the freezer and freeze overnight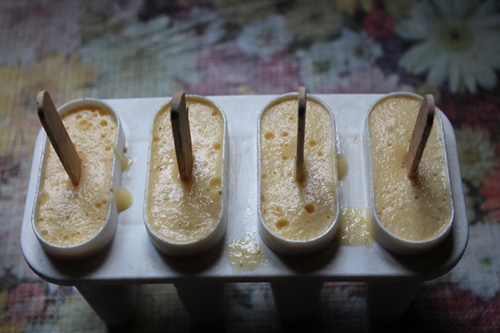 this is how it looks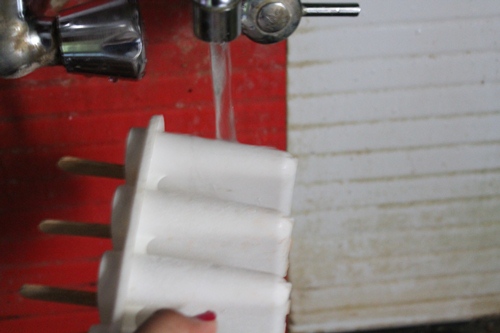 run it under water for a min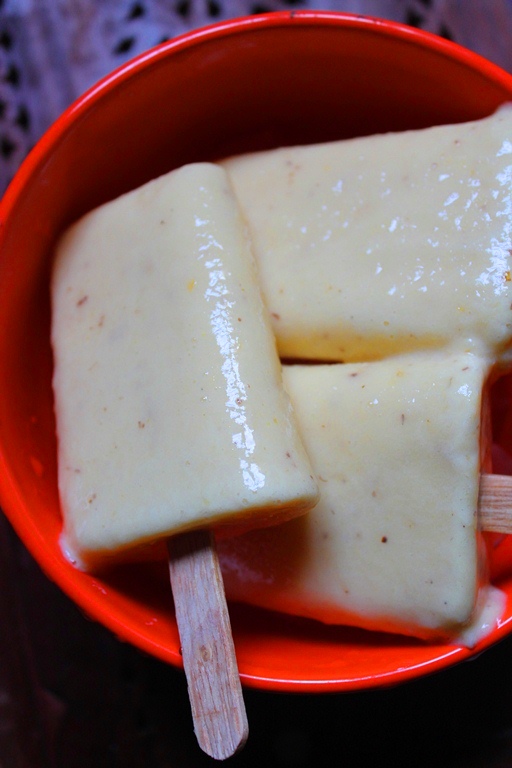 enjoy